When it comes to two-wheel drive off-road ATVs, people who ride an off-road bike should be familiar with the Raptor 700. In our words, the Raptor 700 is so aggressive that there are almost no rivals that can compare to it at this level.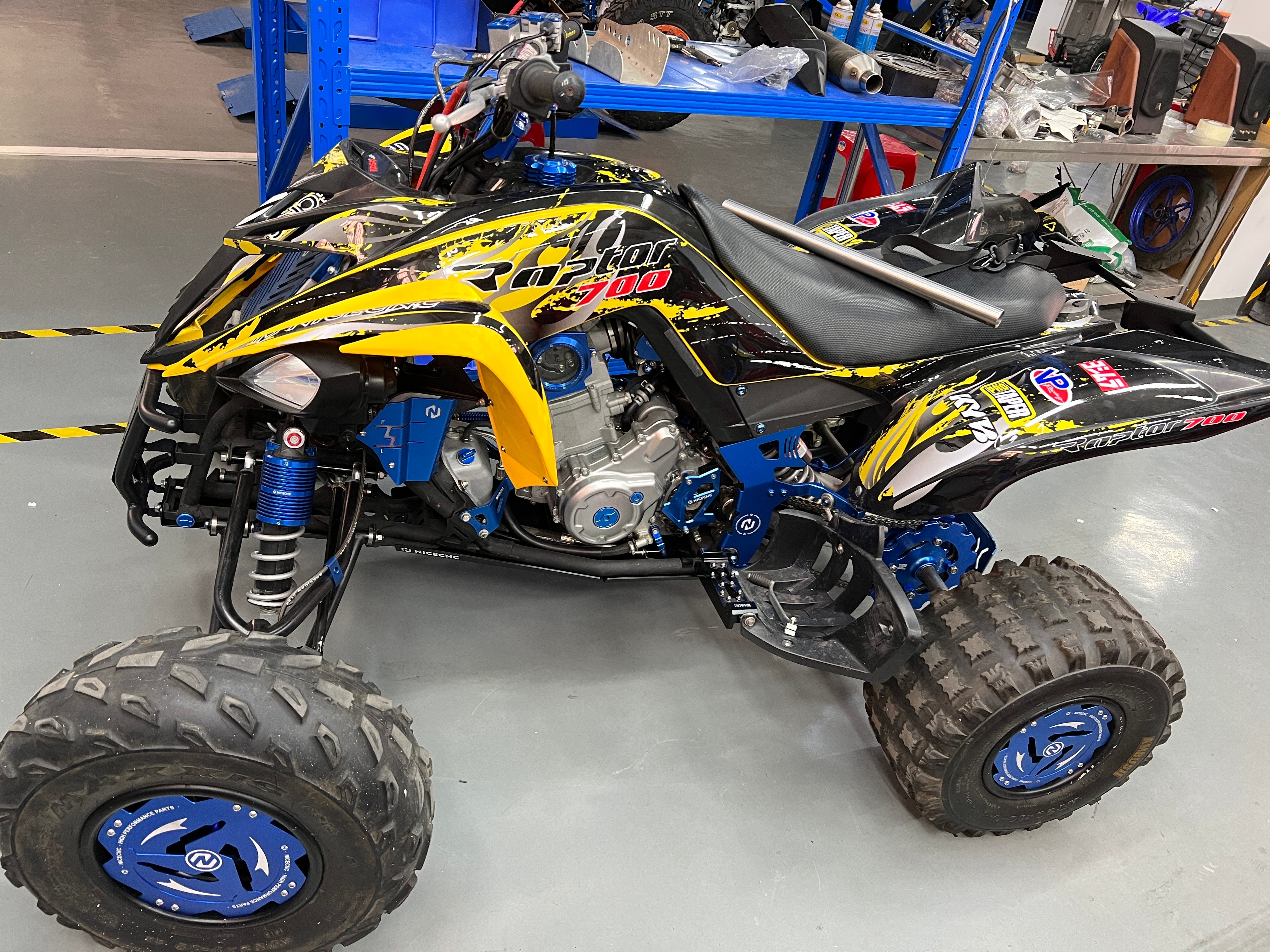 This motorcycle has been called the best-selling sports ATV in history since its release in 2006. Although it is only a two-wheel ATV, it has a more passionate riding feeling than a four-wheel bike. So far, only the Honda TRX700 can be compared with it, but the sales of this bike are far less than the Raptor, and even not as good as his "little brother" TRX450.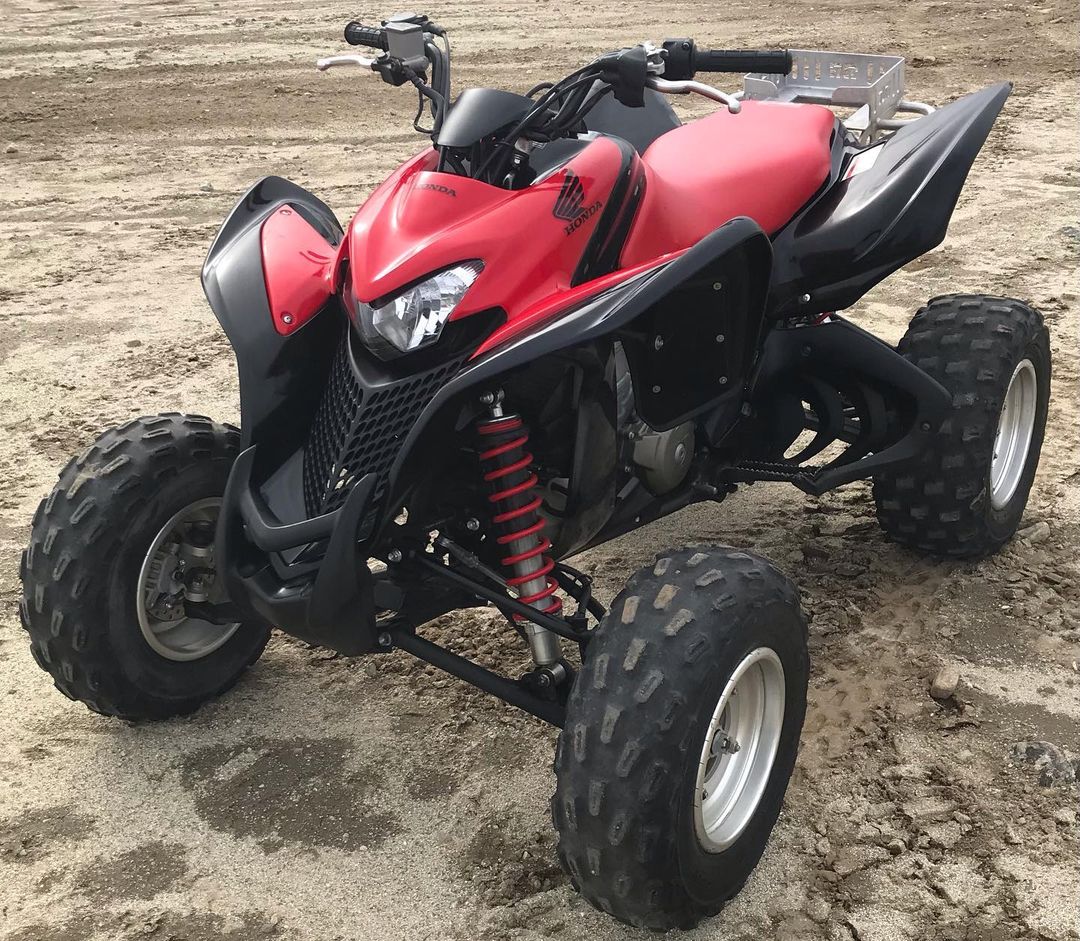 Many people will compare it with Can-am Renegade 850 or 1000, however, in fact, there are apples and oranges. These two motorcycles are fundamentally different: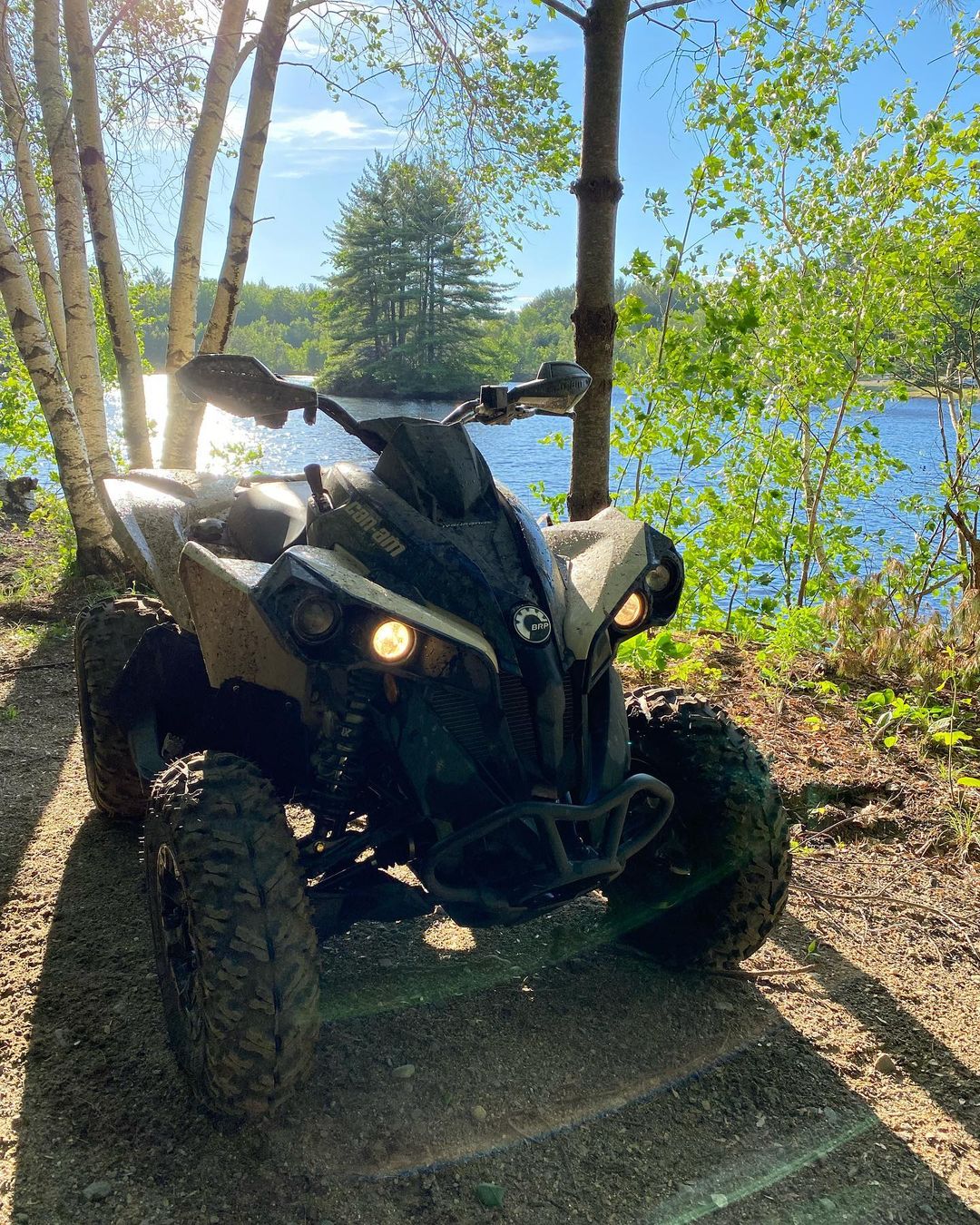 Apart from the different power structures, Renegade has more horsepower and harder damping adjustment. The feedback on the road is also very obvious, while the Raptor 700 is completely different. Its low-speed Torque is more obvious, the shock absorber system is soft enough and even difficult to control. People who like it become more fun riding it because of this feeling.

Riding an off-road motorcycle and a street bike is completely two different feelings, people who ride off-road motorcycles like ATVs, and UTVs, are asked for a higher experience and the judgment of road conditions than street or sports bikes, but the passion and sense of conquest brought by them is other bikes can't give. Actually, off-road bikers are no less than those who ride street bikes. It's just because you are in your circle and only see your friends who ride the street motorcycles.

Before riding off-road, I was not optimistic about it, in my bias, it was loud, slow and ugly. But when I start to know it, it just gave me a slap in the face, I got the pleasure it brings I have never ever experienced.
Raptor 700 is a bike powered by the most potent 686cc, liquid-cooled, fuel-injected Raptor engine ever, It has this big-bore Sport ATV that produces big torque right off idle, transitioning into a fat mid-range and monstrous top-end.

With a four-stroke, single-bar engine, four valves per cylinder, top speed is 130-140, bore 102, stroke 84, compression ratio 10.0:1, using a five-speed sequential gearbox with a single-speed reverse, multi-plate wet-clutch; Drive train is 2WD; sealed O-ring chain, eccentric adjustment.

The front suspension of raptor 700 used independent double-wishbone w/piggy back high-lo-speed compression, rebound, and rebound and threaded preload adjustment, front suspension travel is 9.1 inches,
The rear suspension is Cast aluminum swingarm w/rebound, high-lo-speed compression, and threaded preload adjustment, 10.1-in travel, front and rear tires are all Maxxis, the seat height is 32.7", the fuel tank capacity is 10.9L, and the total equipment weight is 422 pounds.

In addition, this engine uses forged pistons, connecting rods, and crankshafts, which make it lighter and of better quality, even the speed can be increased all the way to 9000 rpm. Furthermore, the double balancer is used to make it more stable, also, the most advanced Yamaha fuel injection is used in this system, With the 32-bit ECU ignition, this ATV can be used in high & low altitudes, high-temperature, and low-temperature places. Its engine performance is consistent. Moreover, its gearbox is equipped with a reverse to the competition type of shifting function, the five-speed gearbox allows you to shift without resistance in any situation, and there will be no power drop. As a competition type, all-terrain two-wheel ATVs' oil filters, including the air filter, can be disassembled without tools.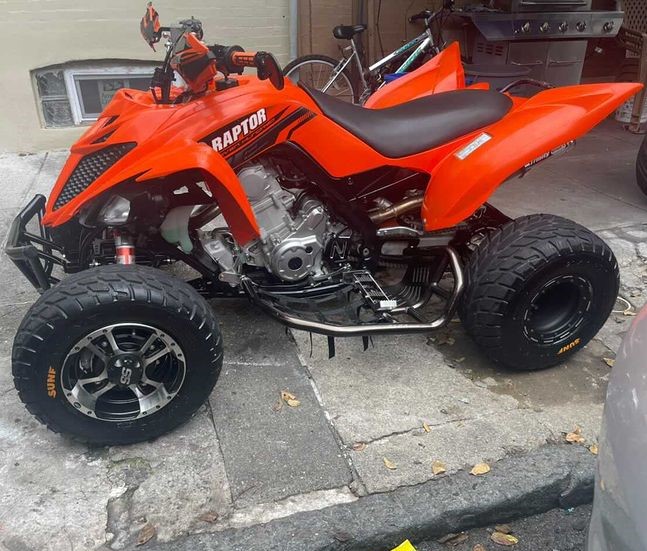 pic from Facebook: @
Nelson Nicky Morales
IF YOU ARE LOOKING SOME MOTORCYCLE PARTS FOR YOUR ATV RAPTOR 700/700r, PLEASE CLICK THIS LINK: https://www.nicecnc.com/yamaha-raptor-700-700r-parts
I guess many people will have the same question like me: What Is The Difference Between Raptor 700 And 700R?
The only and most difference is thier front shocks: Yamaha Raptor 700 comes with preload-adjustable shocks while the Raptor 700R is fitted with front and rear high-end shocks, which provides a wider range of threaded preload adjustment, high- and low-speed compression damping, and rebound adjustment.
How much is a raptor 700? ---It is about $8799-$9999
2022 Yamaha Raptor 700 MSRP: $8,799
2022 Yamaha Raptor 700R MSRP: $9,399
2022 Yamaha Raptor 700R SE MSRP: $9,999