Yamaha Raptor 700R VS YFZ450R
When it comes to Powersports 4 strokes ATVs, Yamaha will be the leading brand in this field. It makes great ATVs which offer you exceptional performance and reliability. And one of the famous vehicles come to our mind at first is Yamaha YFZ450R and Raptor 700R due to their outstanding and top performance. So in this topic, we will learn something different between YFZ450R and Raptor700.
The Raptor 700R is a popurlar off-road bike that can driven on the MX track as well as off road while the YFZ450R is a nearly race-ready motocross for trailing. According to Wikipedia, we got the news that by the end of the 2004 ATV racing season, three of the four National Championships were won by riders riding the YFZ450: Keith Little, Brandon and Bill Ballance and Brett Oakley including John Brown." So we can choose YFZ450R go for racing. and If you are a recreational rider, raptor700r will be a better choice.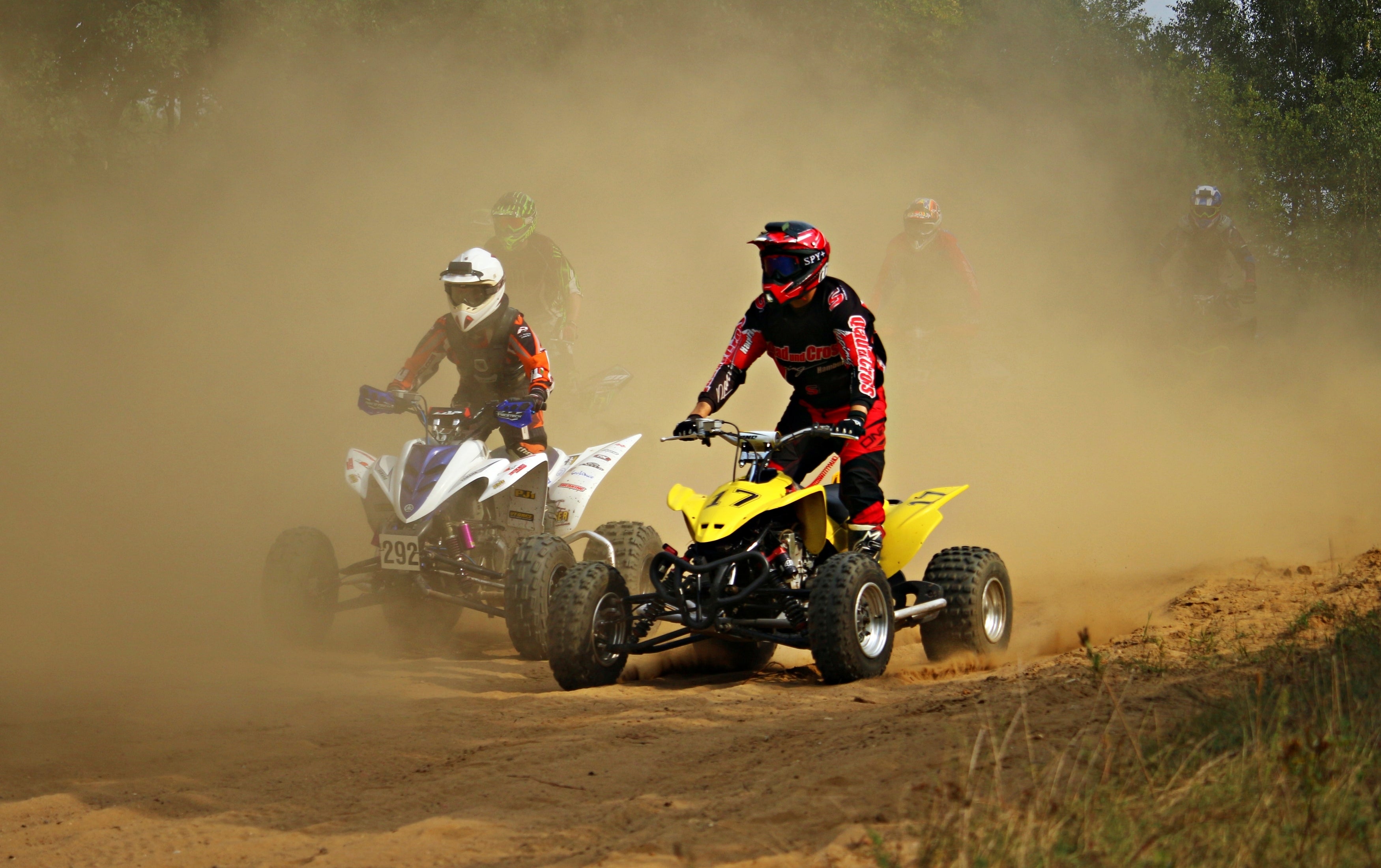 Yamaha Raptor 700R
Yamaha YFZ450R
Engine
 

Single Overhead Cam 686cc 4 valve, 5-speed manual

Dual Overhead Cam 449cc 5-valve, 5-speed manual with slipper clutch

Weight

422 pounds

 405 pounds

Seat Height

32.7 inches

 31.9 inches

Suspension Travel

9.1 inches (front), 10.1 inches (rear), fully adjustable suspension

9.8 inches (front), 11.0 inches (rear), fully adjustable suspension

MSRP

$8,799-$9,999

 $9,799-$10,199
As we can see in the table, the difference of the engines between these two mounts is vast. The 700R has a single overhead cam that operates four valves via rocker arms while the 450R uses a fuel-injected engine with five titanium valves and two overhead cams that operate the valves directly. 
The weight of yamaha 700r is about 422 pounds,but the YFZ450R is about 405 pounds, so why 700r is heavier than YFZ450R? I think It is because the size of the engine and the frame wrapped around it for support for the power and weight. The engine of YFZ450 R  is much shorter, so it doesn't go as high in the frame as the 700 does.
Why the taller seat height and narrower track has in raptor 700r than yfz450r? Cuz it is with the tall engine higher up in the frame, so the 700 is also flexible, and it fits through tighter gaps.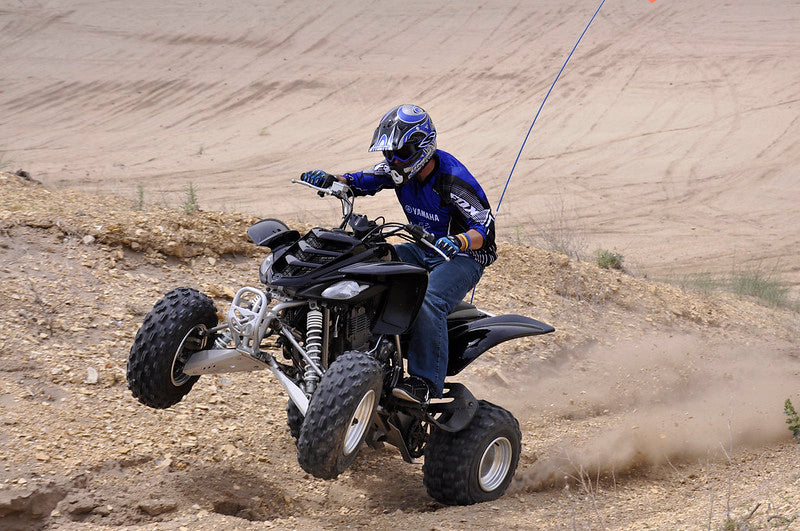 Both of them have the high-end, large-body, fully adjustable piggyback shocks to handle wheel control. But compared to the big-bore Raptor 700, the YFZ has more than an 0.7 inch in the front and 0.9 inch more travel in the rear.

About the price, the YFZ will be more expensive than raptor 700 in about $1000, but they are both a good pick for riding. And if you are more inclined towards a race type of riding, pick YFZ450 R is better, if you are more trend for entertainment, then there is a suggestion for you to choose raptor 700r.
At the end of this topic, let's watch the video about our raptor 700 engine parts installation and over look.