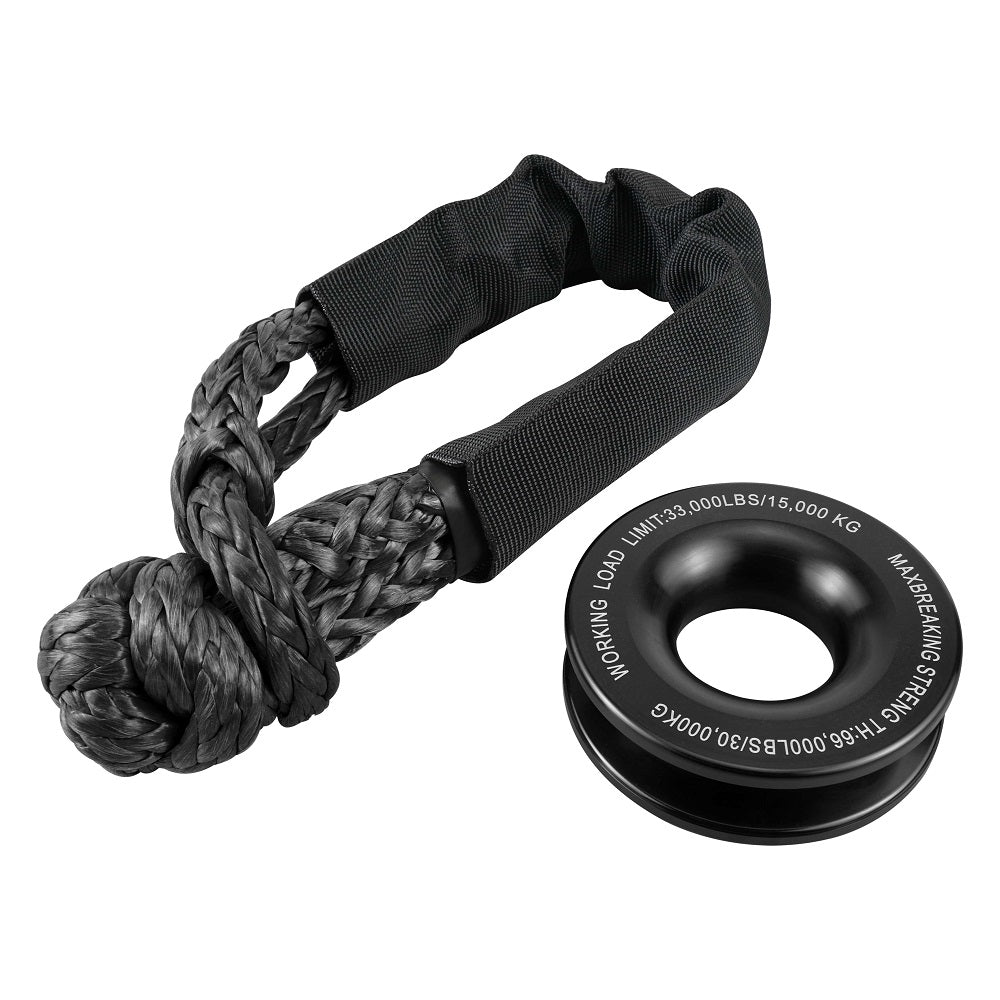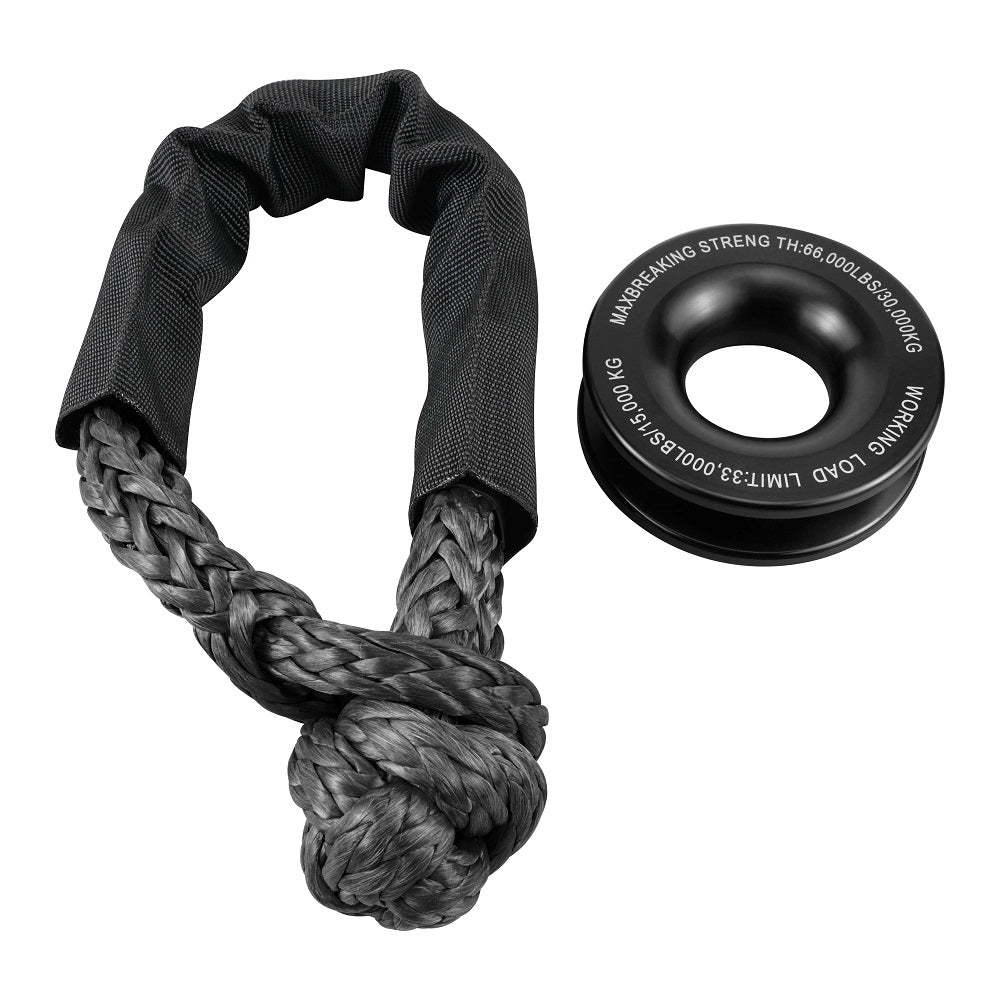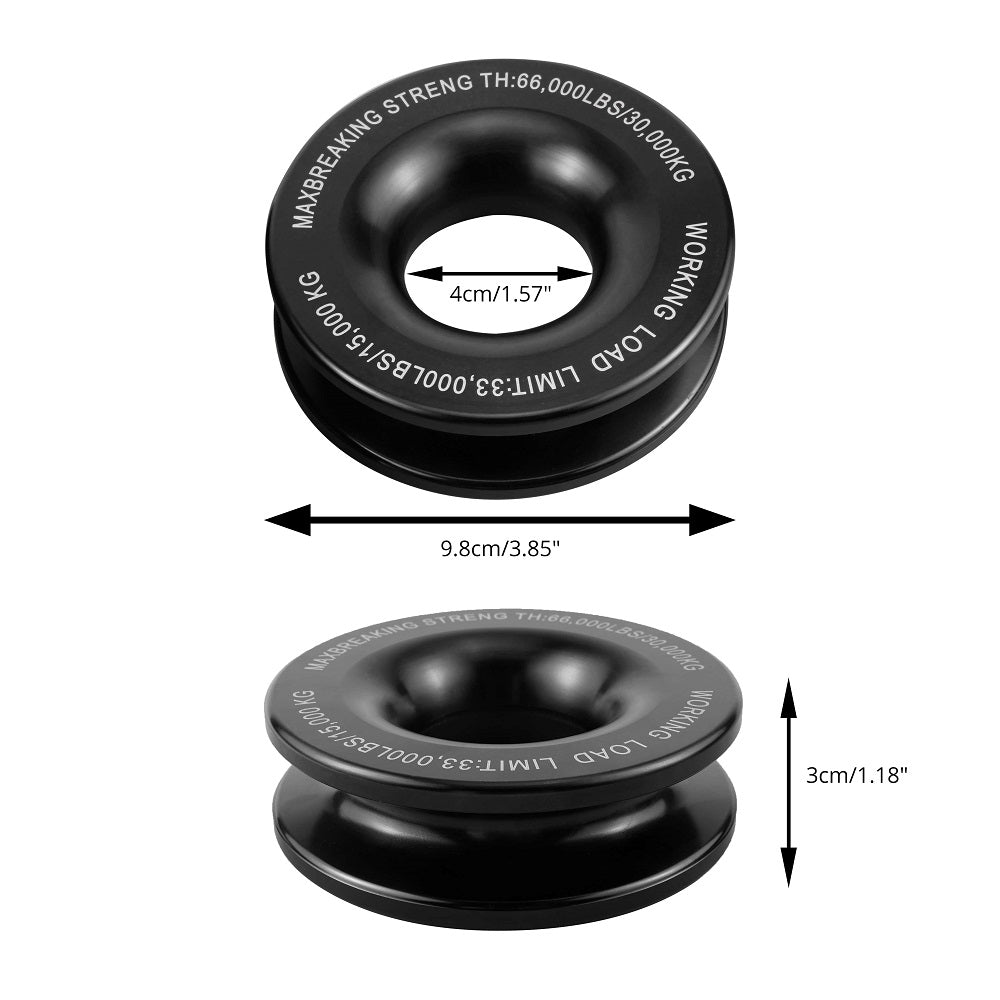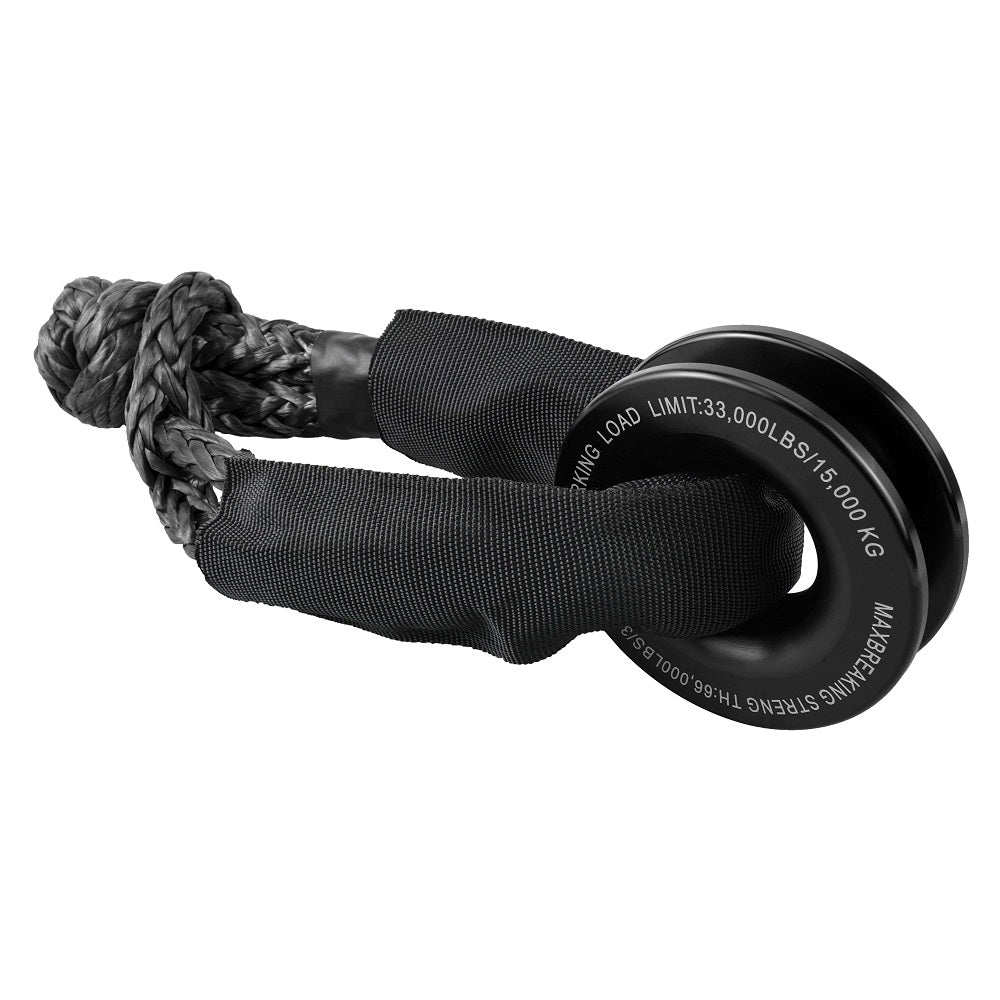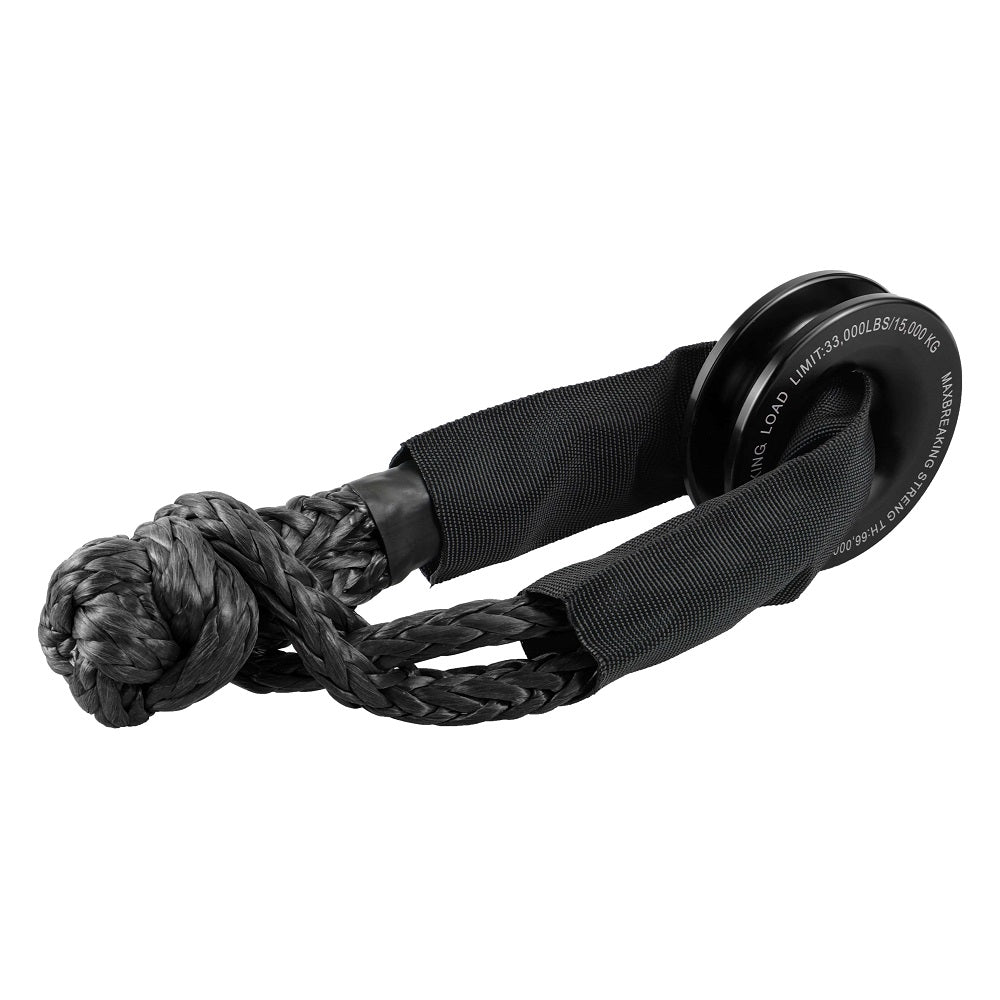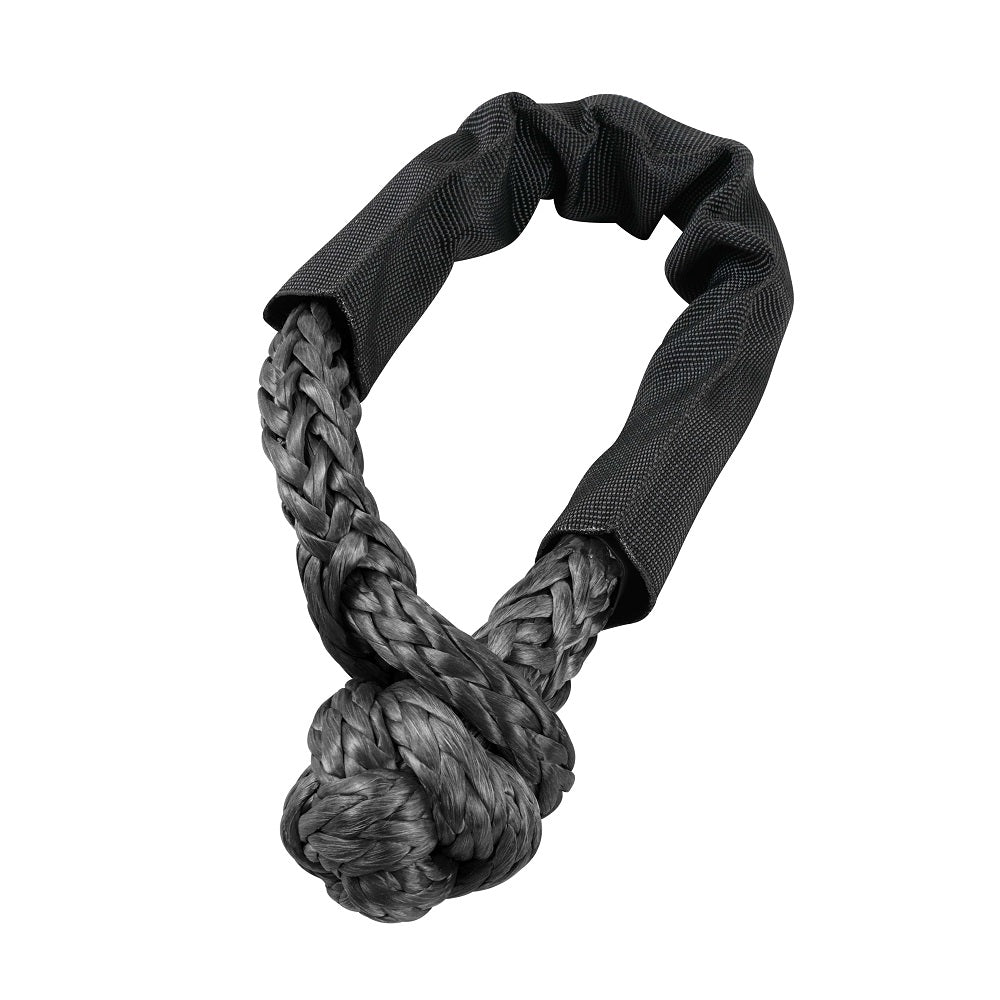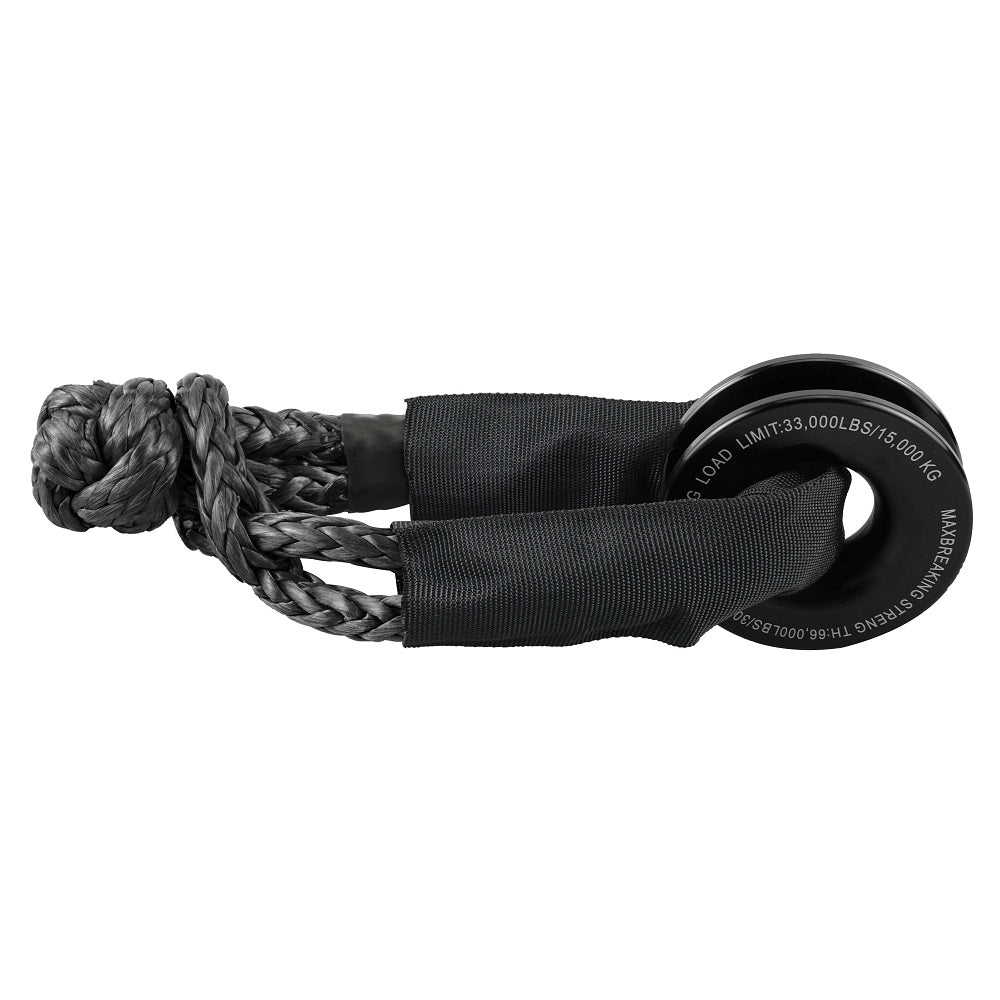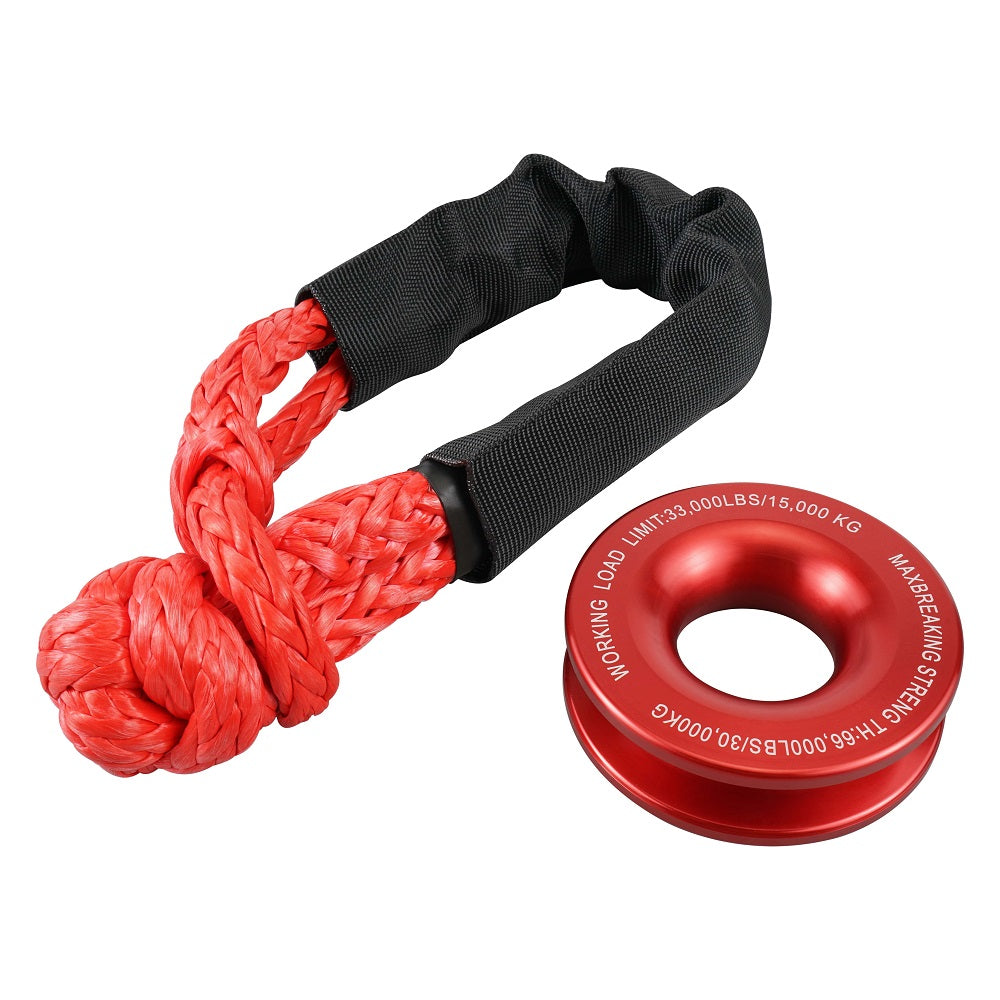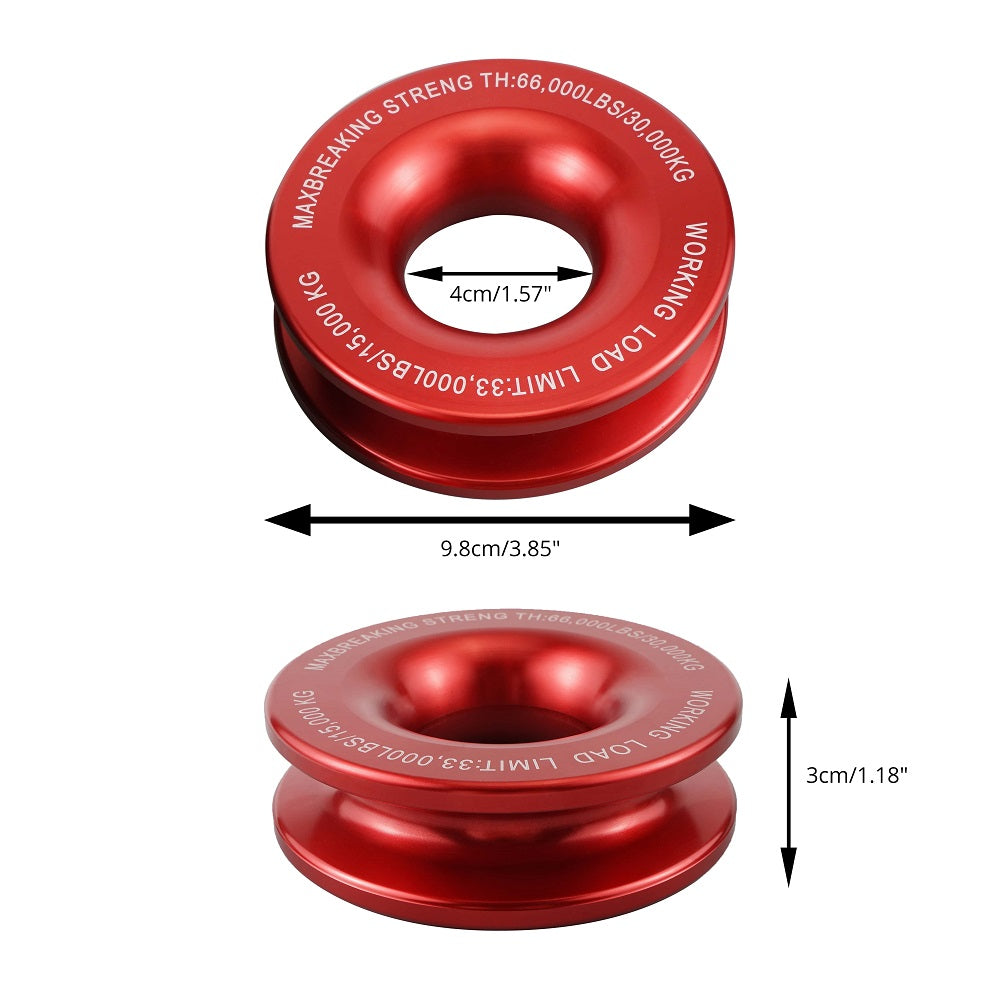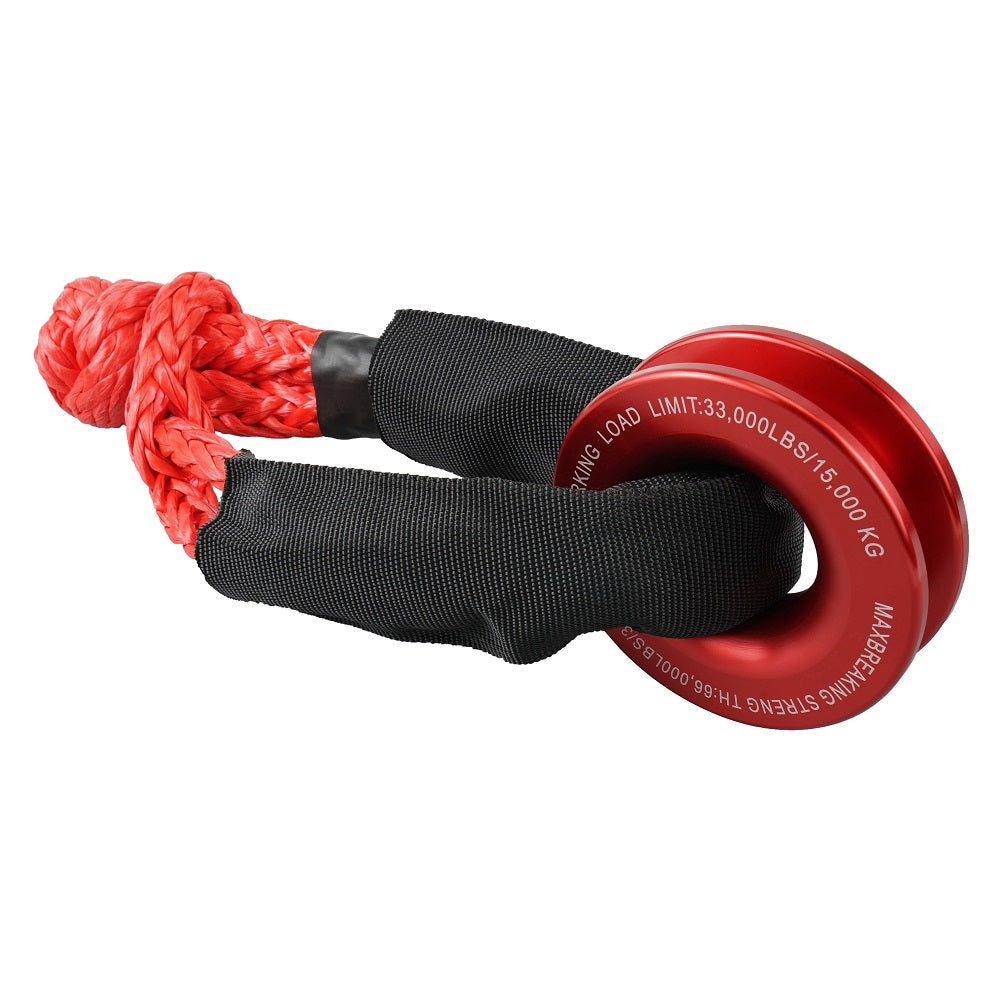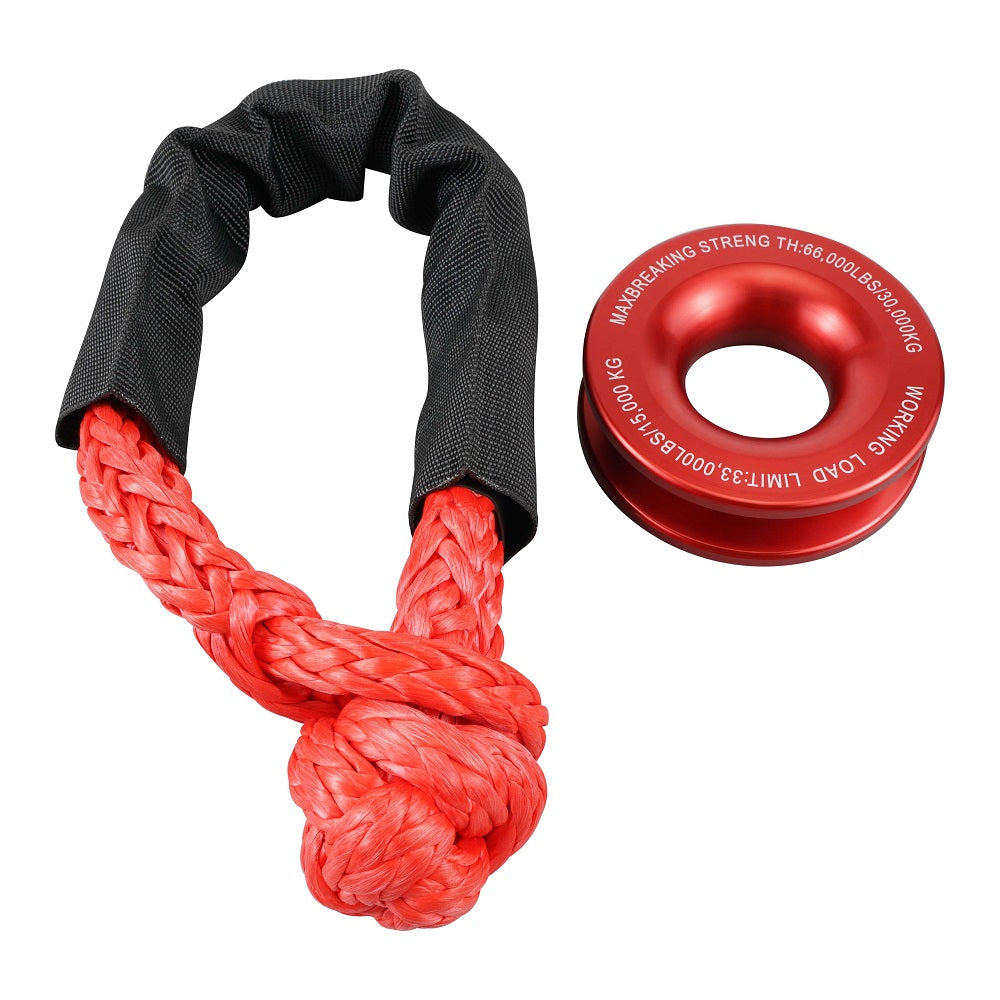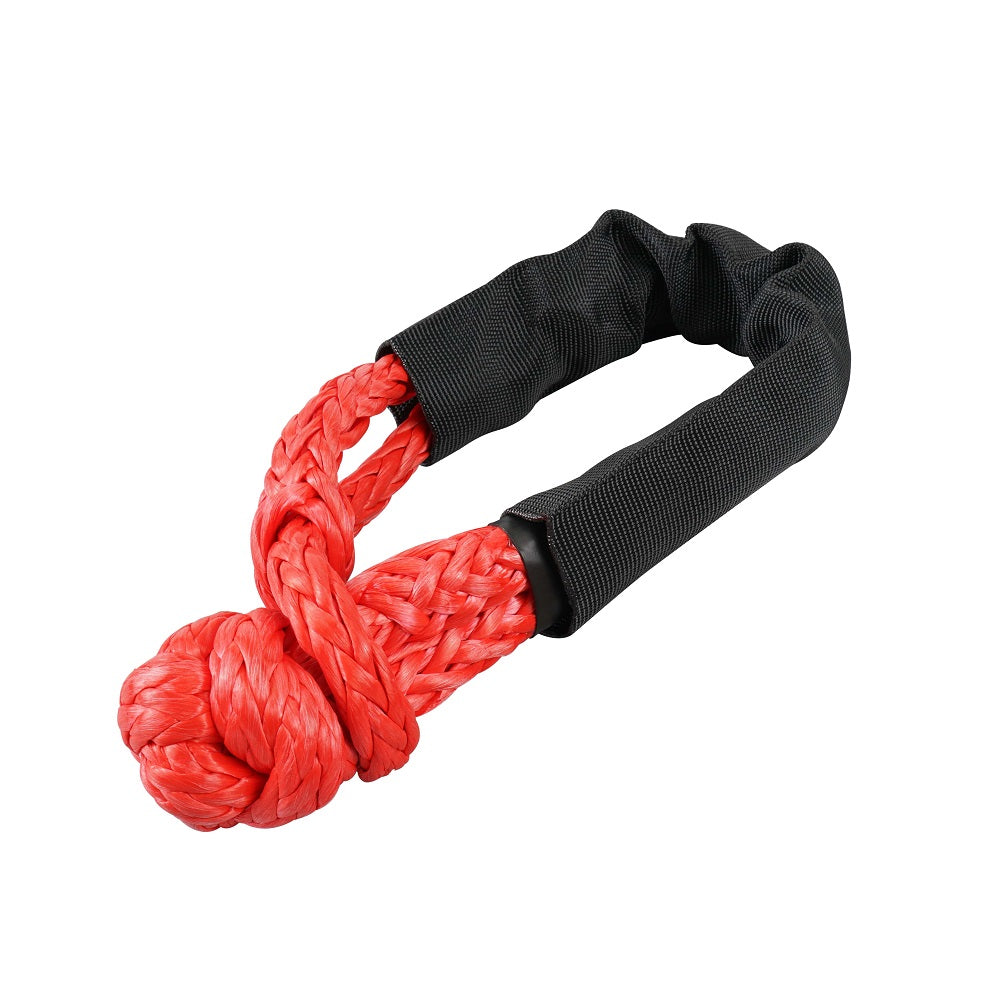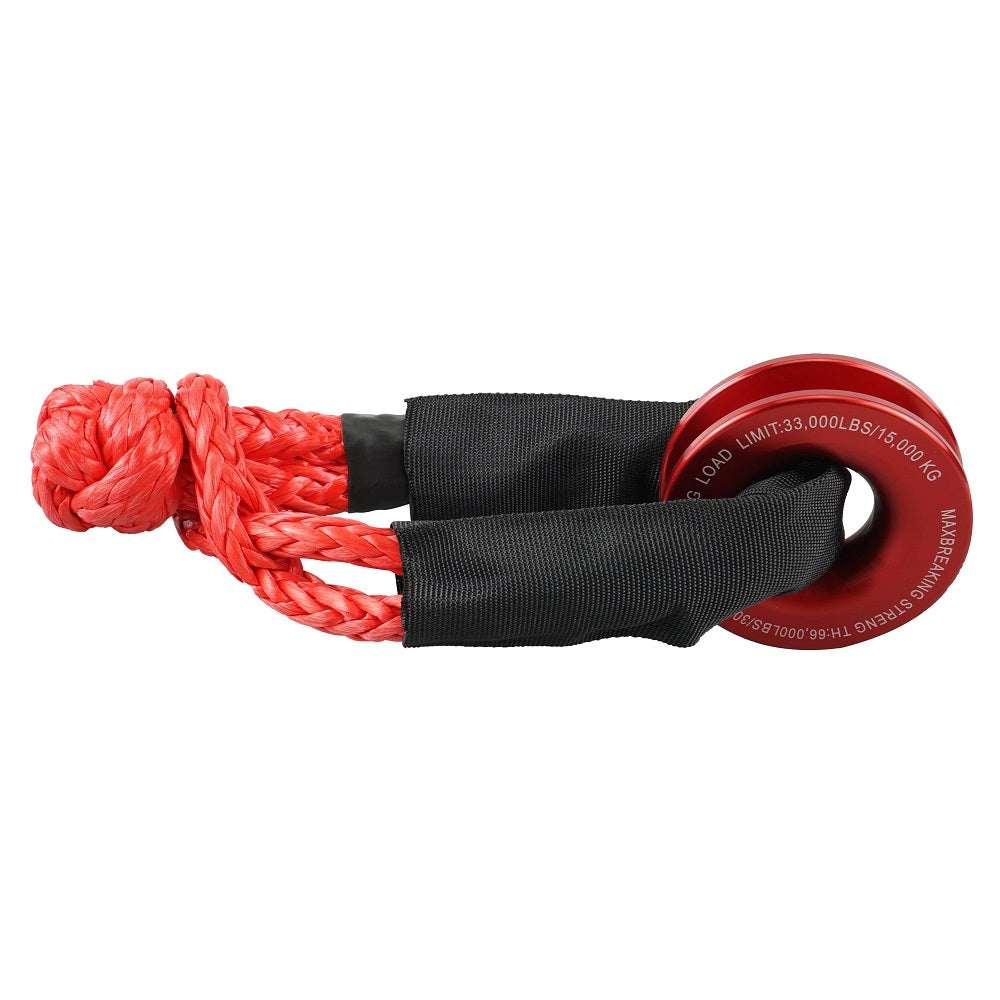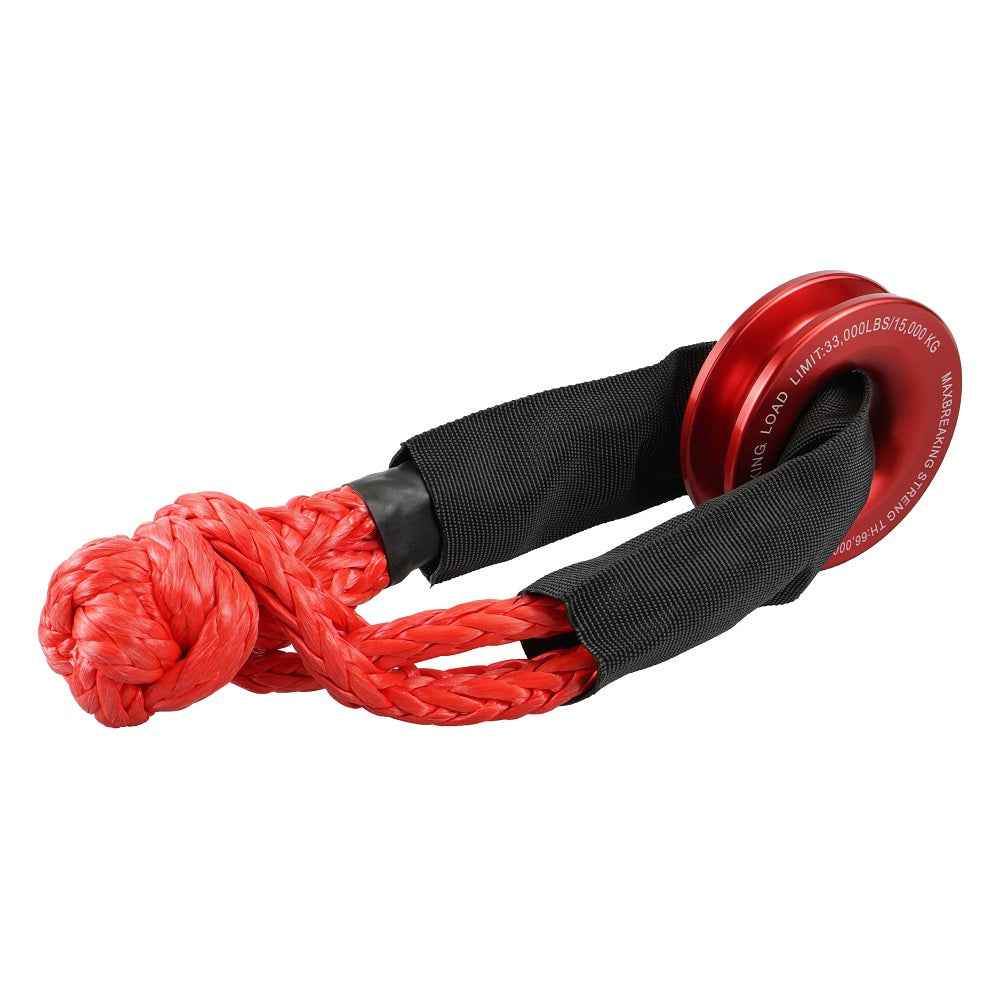 Recovery Ring Snatch Block Pulley 66000lbs For Soft Shackle Tow Winch Off Road
RECOVERY WINCH RING:
A snatch pulley ring is an ideal alternative to the traditional snatch block. They are designed to fit soft shackles and synthetic winch ropes. Lighter, smaller and safer with NO sharp edges.
Features:
The traction winch snatch block is only about 0.4 kg, lighter than the traditional one.

Lightweight recovery ring for more convenient use. Such as ATV, trailer, SUV, UTV, SXS, 4x4 and truck, suitable for a variety of scenarios!

Stronger material maximizes Break Strength up to 66,000 lbs.

This tough Shackle replaces heavy, traditional D shackles which are hard to open. Easier to connect soft shackles and recovery ropes.

The smooth finish helps minimize frictional loads and wear. 
Item Specifications:
Brand: NICECNC

Condition: 100% Brand New

Material: Aluminium alloy

Working Load Limit: 33,000lbs / 15,000KG

Max Break Strength: 66,000lbs / 30,000KG
Package Included: 
Fitment:
Only Suitable for soft shackle with 1/2" or 7/16" winch ropes.
Note: 
Our snatch pulley rope ring is only suitable for soft shackles, not for steel shackles. For the safety of the recovery operation, please don't use any other steel Cables/winch lines. 
TOWING ROPE:
Features:
10x lighter than comparable metal shackles at the same breaking load Very comfortable to use.

no risk of injury from sharp metal edges ,Much safer than traditional metal D Shackles.

Light weight and won't rattle.

This dyneema is very strong, light, and waterproof with outstanding abrasion resistance along with being low stretch.
Specification:
Condition: 100% Brand New

Working Load Limit: 33,000lbs / 15,000KG

Material: Synthetic Fiber
Application:
Suitable for most towing applications.
Such as Off-Road Recovery, Marine, Farming, Industrial, Mining
Note:
Published breaking loads are based on as new condition. Fatigue, wear and UV exposure will deteriorate performance.
Inspect regularly and replace if there are significant amount of wear or fibre damage.
Attach to a mounting point with a smooth, well rounded profile without sharp edges or burrs.
Disclaimer:
Nicecnc parts are not sponsored or endorsed by, or affiliated with the brands its parts fit, including Porsche, Subaru, Jaguar, BMW, Isuzu, Chrysler, Dodge, Jeep, Buick, Cadillac, Chevrolet, GMC, Volvo, Land Rover, Oldsmobile, Pontiac, Ford, Lincoln, Mercury, Acura, KIA, Nissan, Infiniti, International Harvester, Mitsubishi, Audi, Lexus, Toyota, Mazda, Volkswagen, Suzuki, Saab, Honda, Alfa Romeo, Saleen, Mercedes-Benz, Nash, Hummer, Freightliner, Datsun, Saturn, Turner, Geo, Lada, Fiat, Daihatsu, Opel, Vauxhall, Sabra, Tesla, Ram, Rover, Skoda, Healey, Mini, Smart, Scion, Renault, Seat, Peugeot, Merkur, Astra, Tucker, VW, Routan, Tiguan, Touareg, Jetta, Gti, Passat, Golf, Bosch, Denso, Holden, Chery, Mercedes Benz, Holden Special Vehicles, Hyundai, Trabant, Citroën, Freightline, etc.