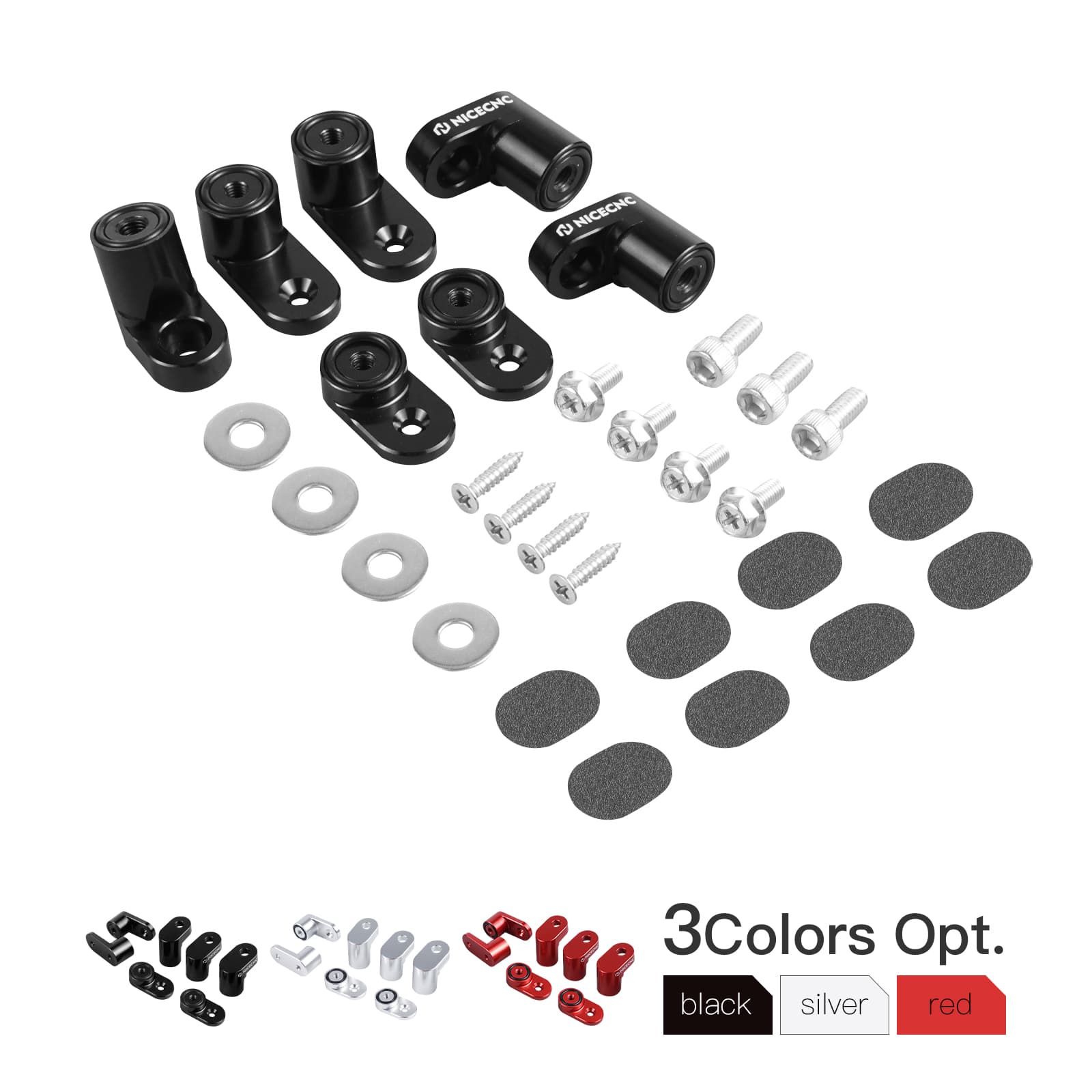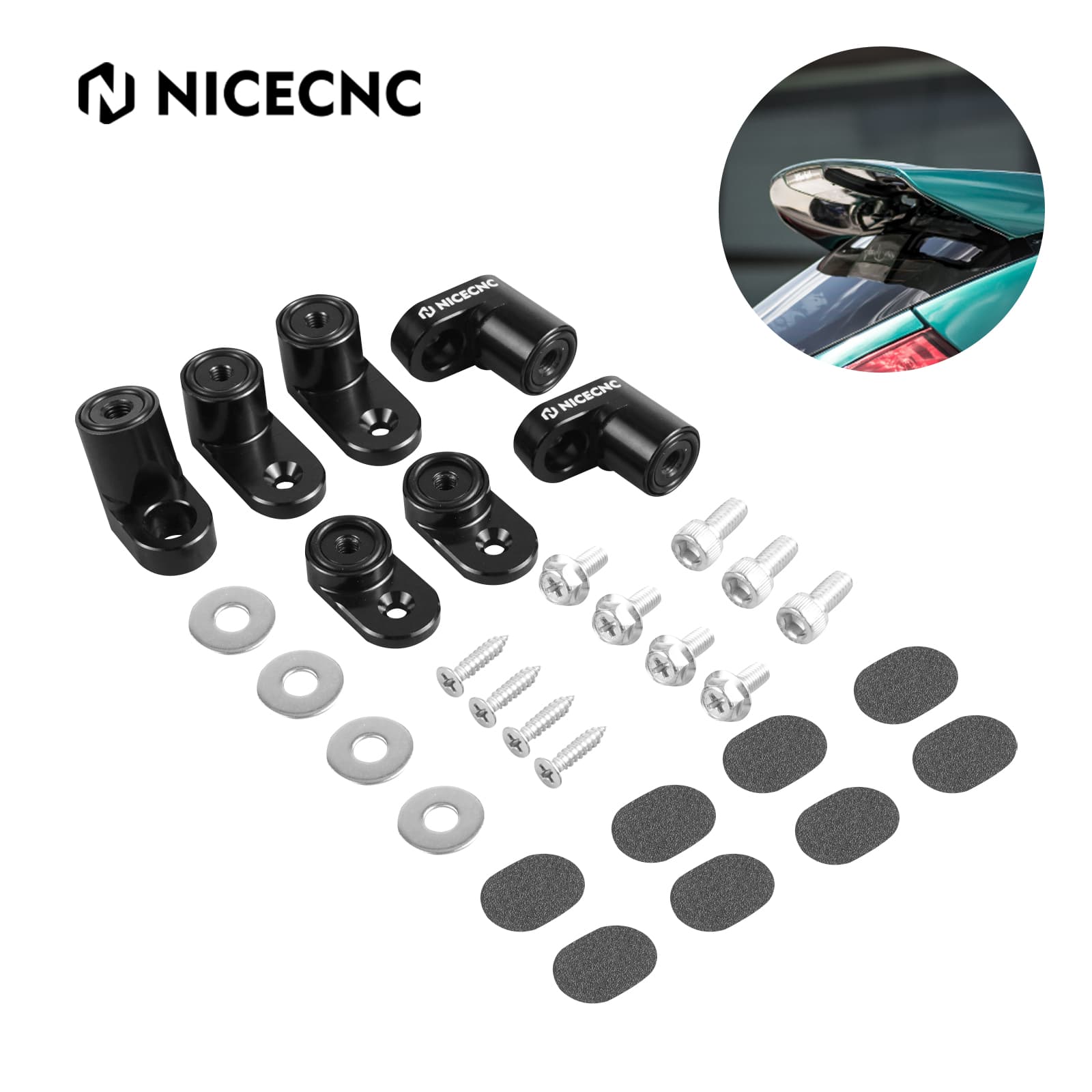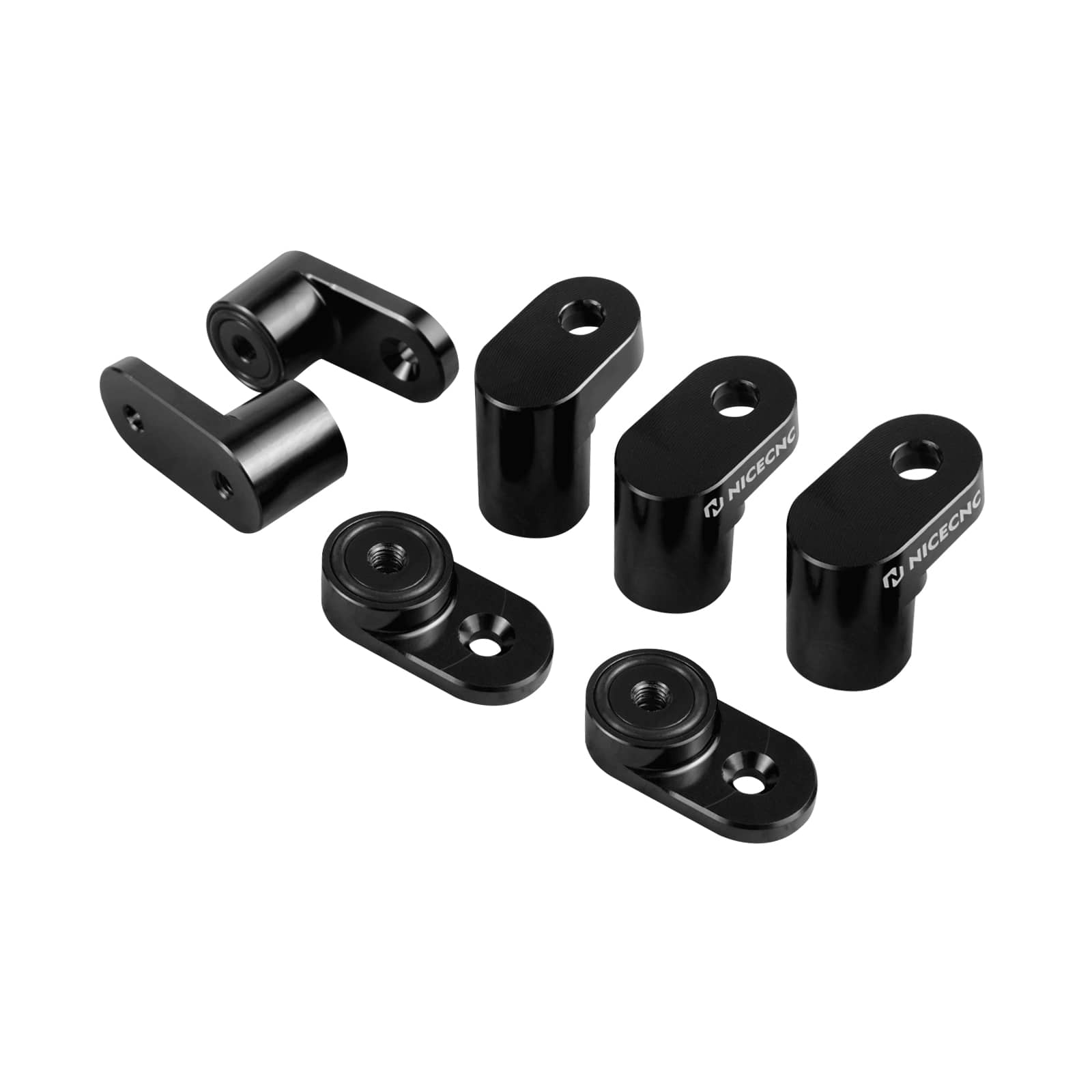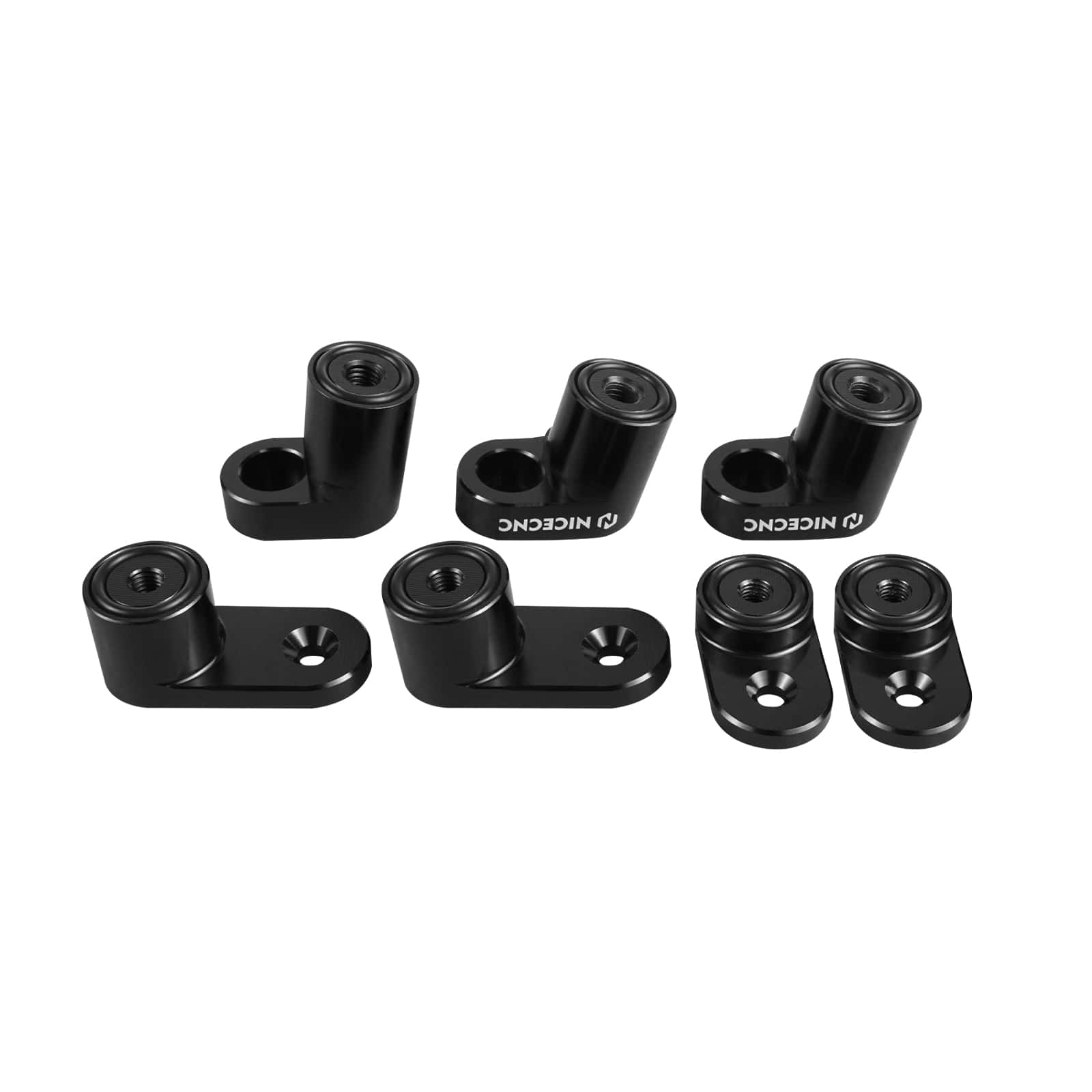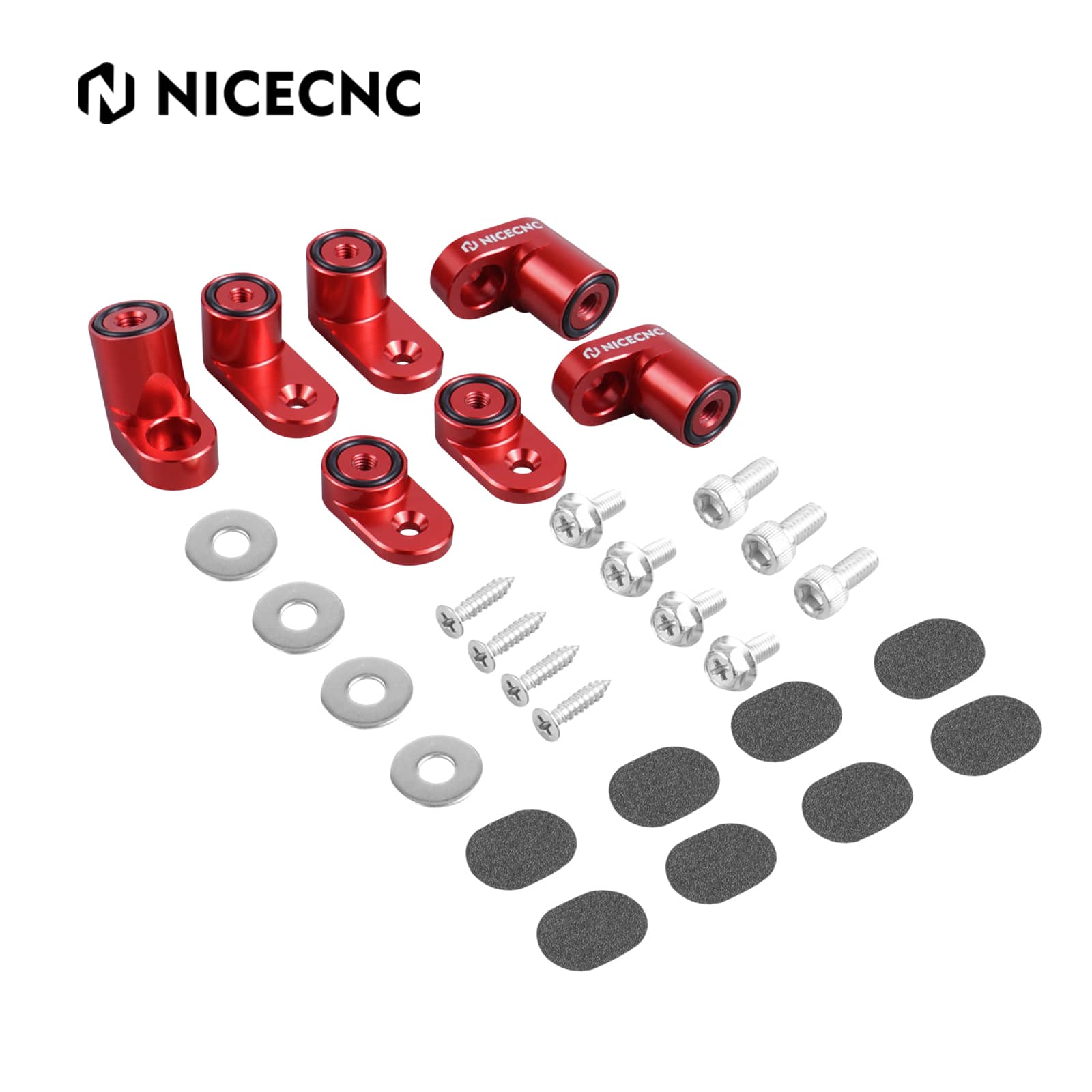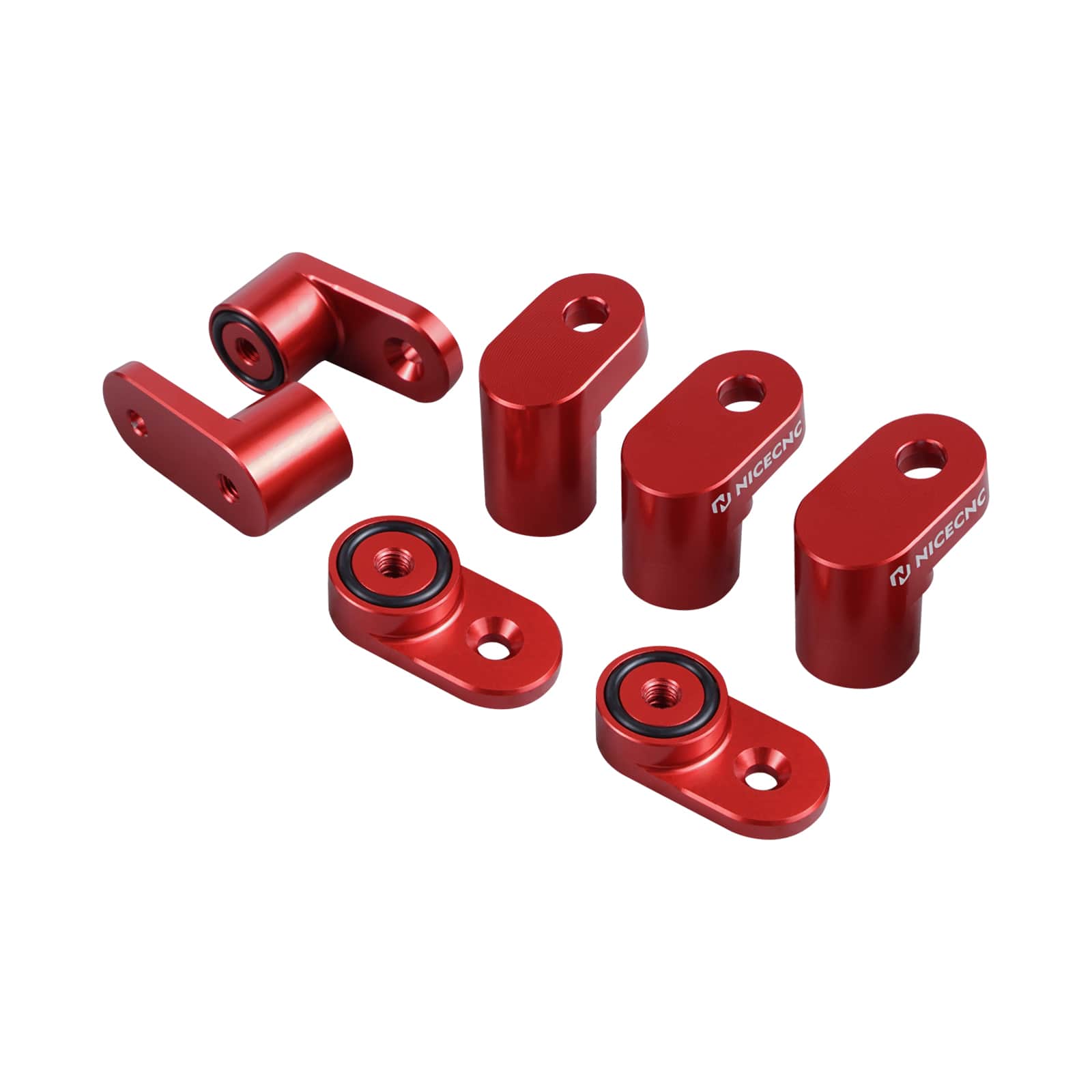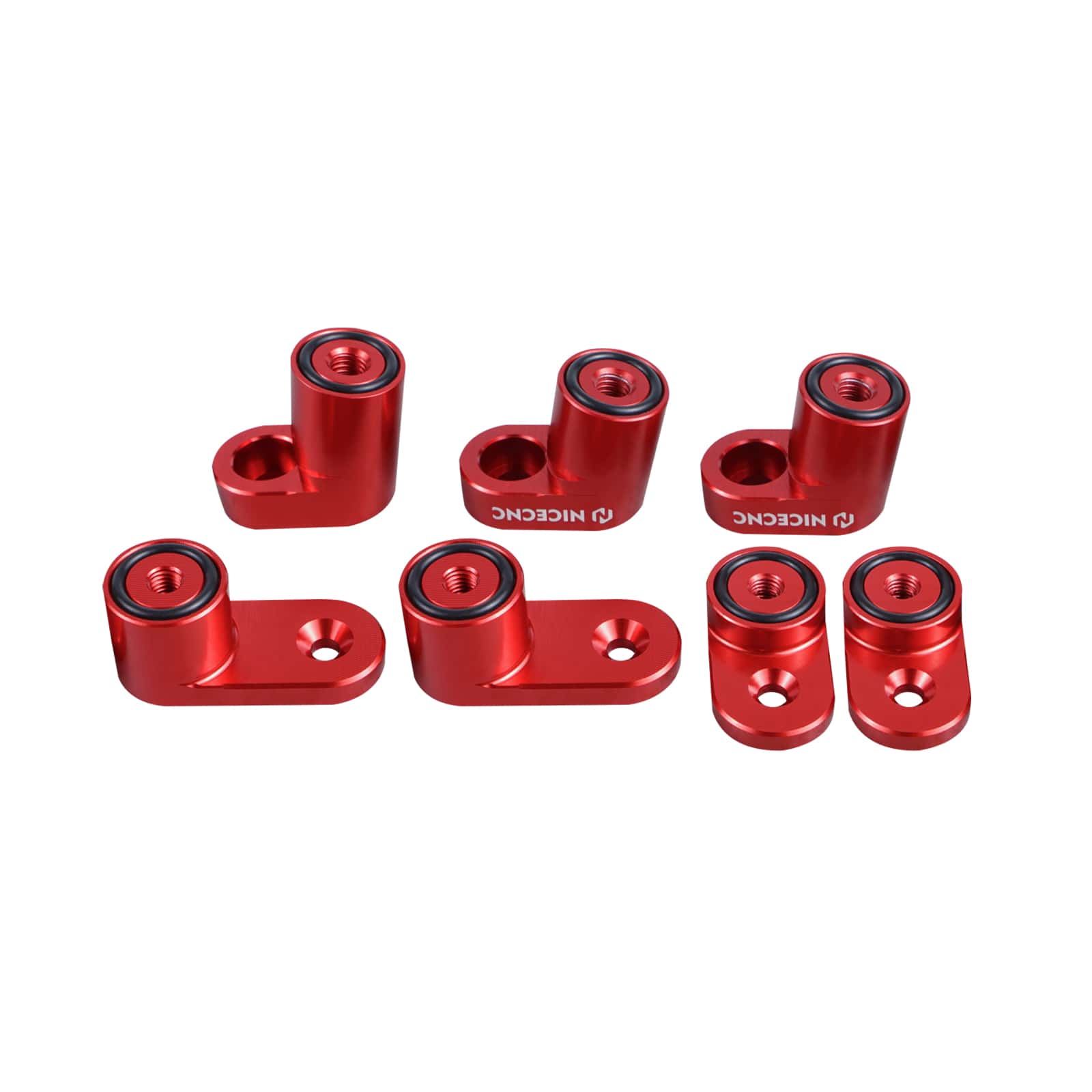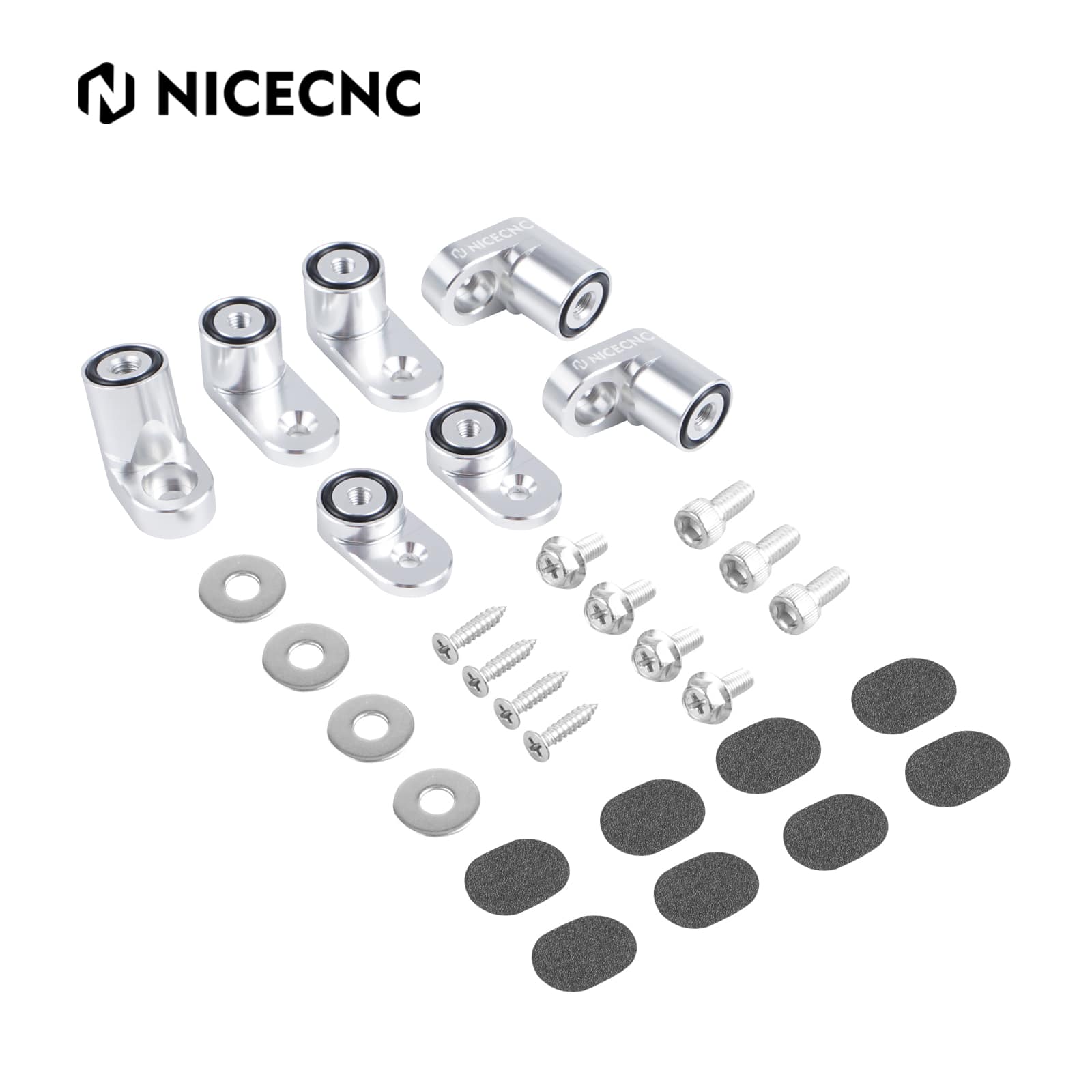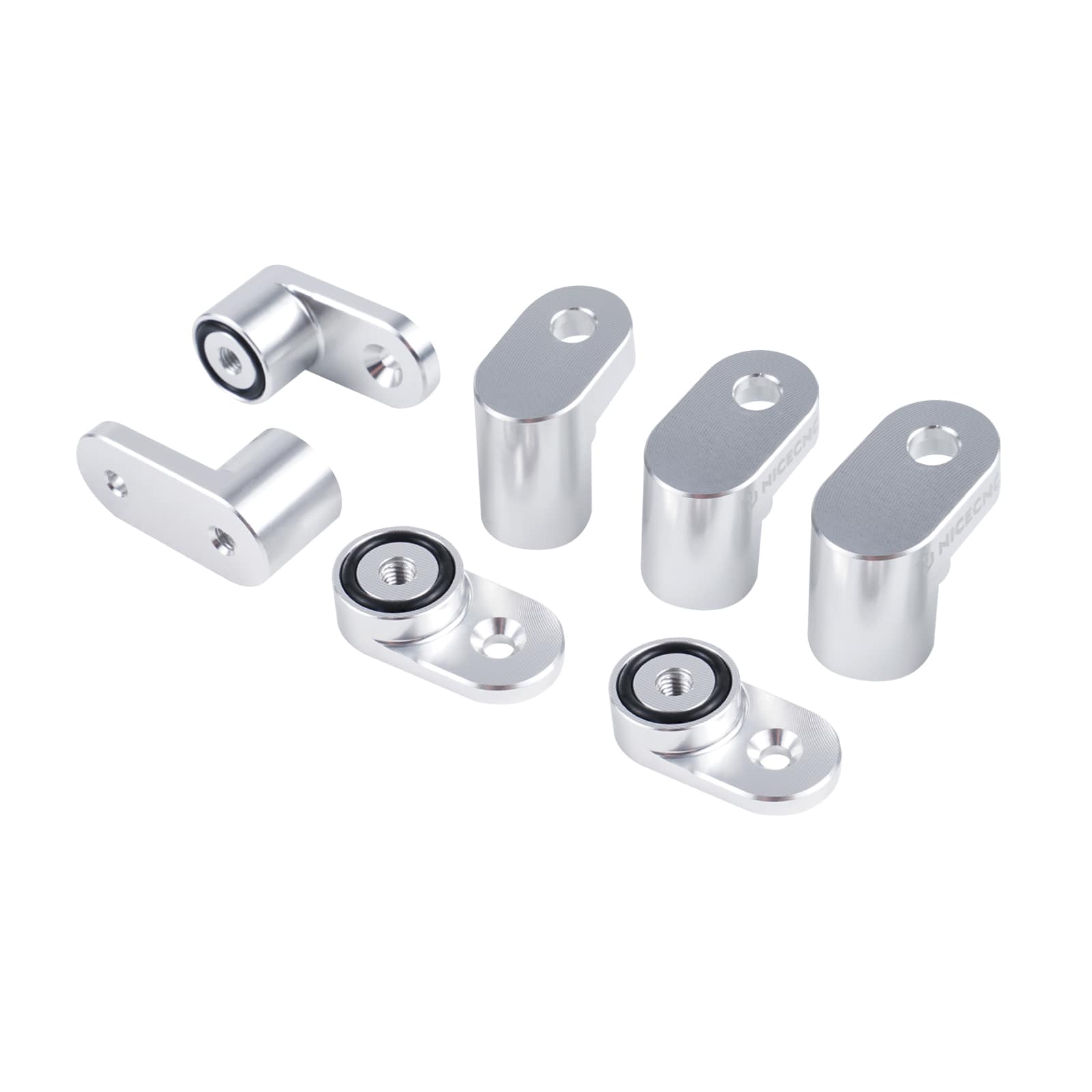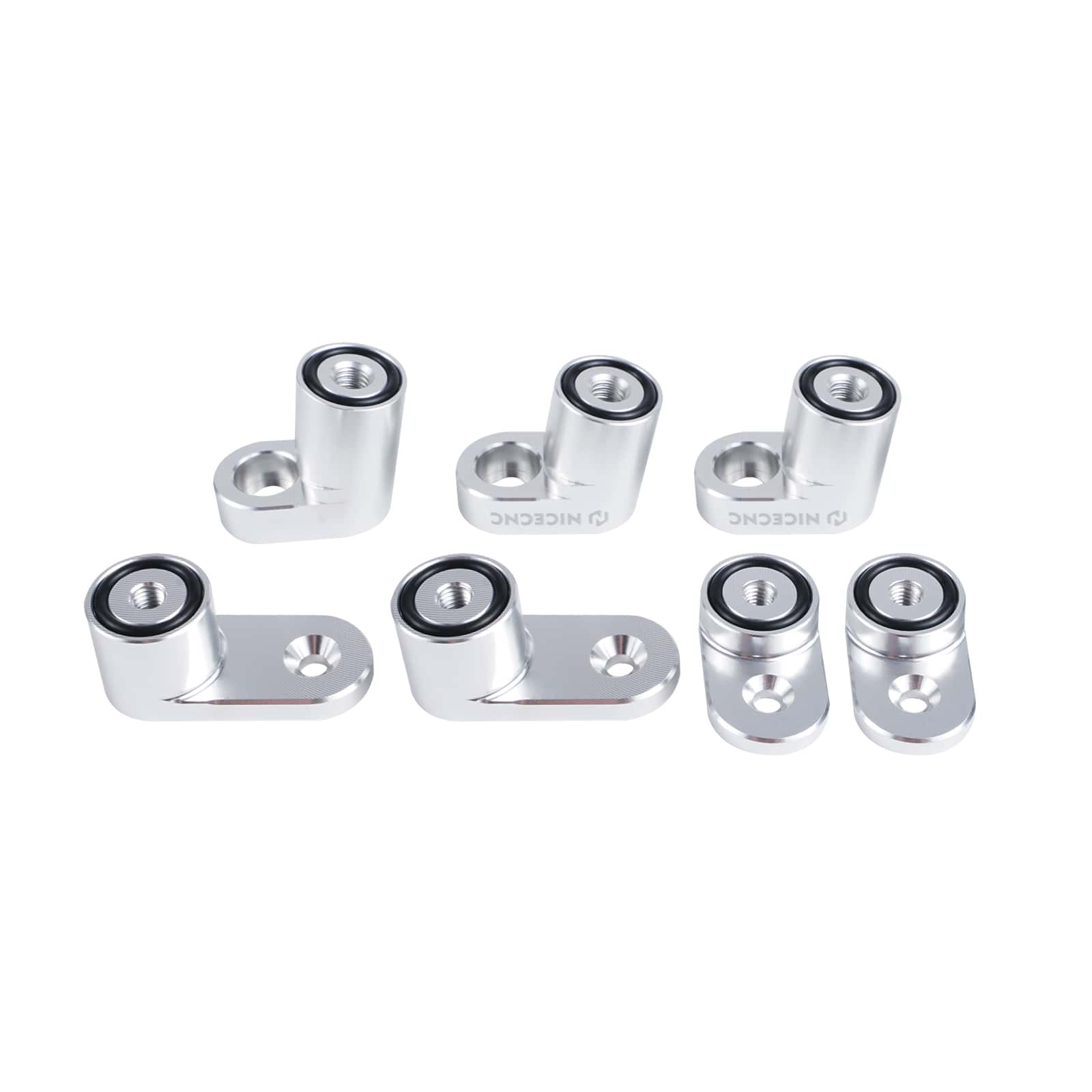 Rear Wing Spoiler Riser Extendsion Kit for Ford Focus ST/RS 2013-2018
Features:
Redirect air to travel down by lifting the wing to clear off the dirt and mud on the rear window.
The lifting creates an aggressive look that will set you apart from other drivers.
Made from premium billet aluminum with high strength and hardness.
Come with high-strength mounting hardware. Not easy to crack or break.
Processed by anodizing for added corrosion resistance and a sleek look.
Machined by the latest generation CNC technology that ensures high accuracy for a perfect fit.
Item Specifications:
Brand: NICECNC
Condition: 100% Brand new
Material: Billet aluminum
Processing: CNC-machined

Package Included:
1x Rear Wing Spoiler Riser Extendsion Kit (including all necessary mounting hardware)

Fitment:
For Ford Focus ST Hatchback 2013-2018
For Ford Focus RS 2016-2018

Disclaimer: 
NiceCNC parts are not sponsored or endorsed by, or affiliated with the brands its parts fit, including Porsche, Subaru, Jaguar, BMW, Isuzu, Chrysler, Dodge, Jeep, Buick, Cadillac, Chevrolet, GMC, Volvo, Land Rover, Oldsmobile, Pontiac, Ford, Lincoln, Mercury, Acura, KIA, Nissan, Infiniti, International Harvester, Mitsubishi, Audi, Lexus, Toyota, Mazda, Volkswagen, Suzuki, Saab, Honda, Alfa Romeo, Saleen, Mercedes-Benz, Nash, Hummer, Freightliner, Datsun, Saturn, Turner, Geo, Lada, Fiat, Daihatsu, Opel, Vauxhall, Sabra, Tesla, Ram, Rover, Skoda, Healey, Mini, Smart, Scion, Renault, Seat, Peugeot, Merkur, Astra, Tucker, VW, Routan, Tiguan, Touareg, Jetta, Gti, Passat, Golf, Bosch, Denso, Holden, Chery, Mercedes Benz, Holden Special Vehicles, Hyundai, Trabant, Citroën, Freightline, etc.