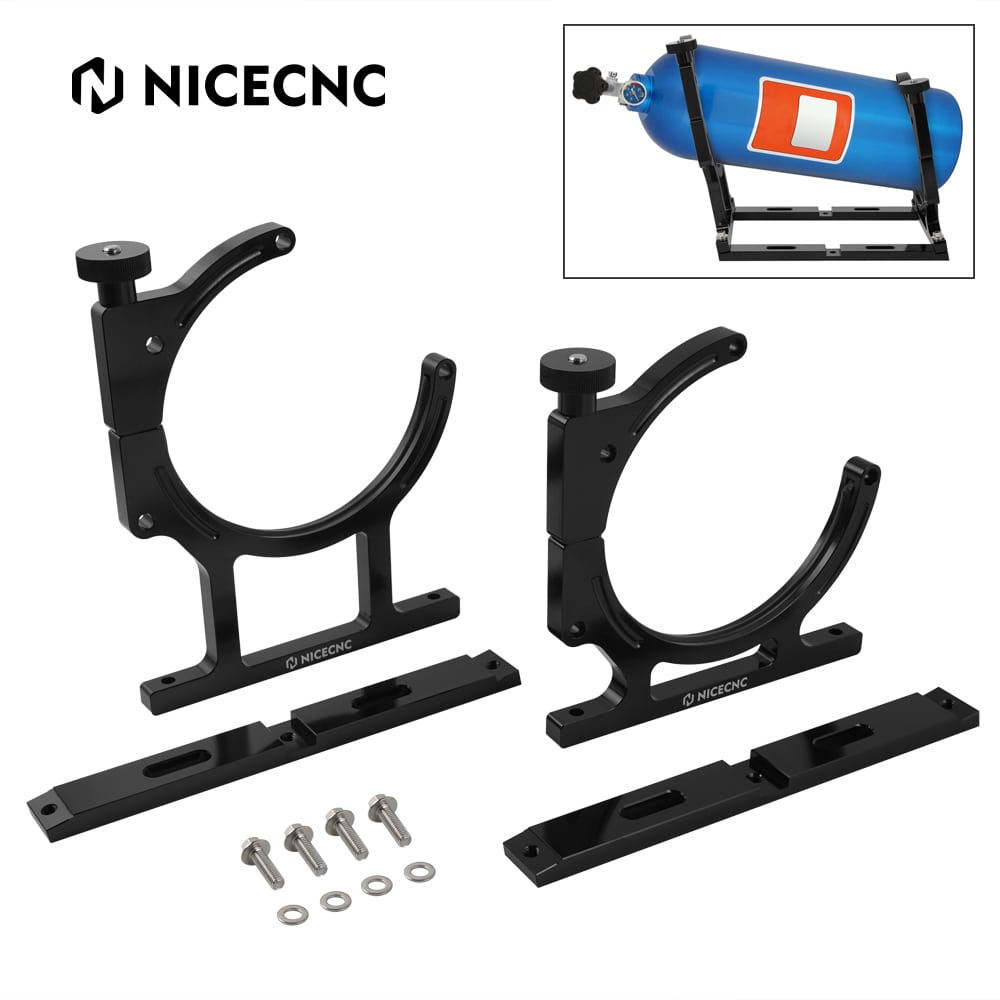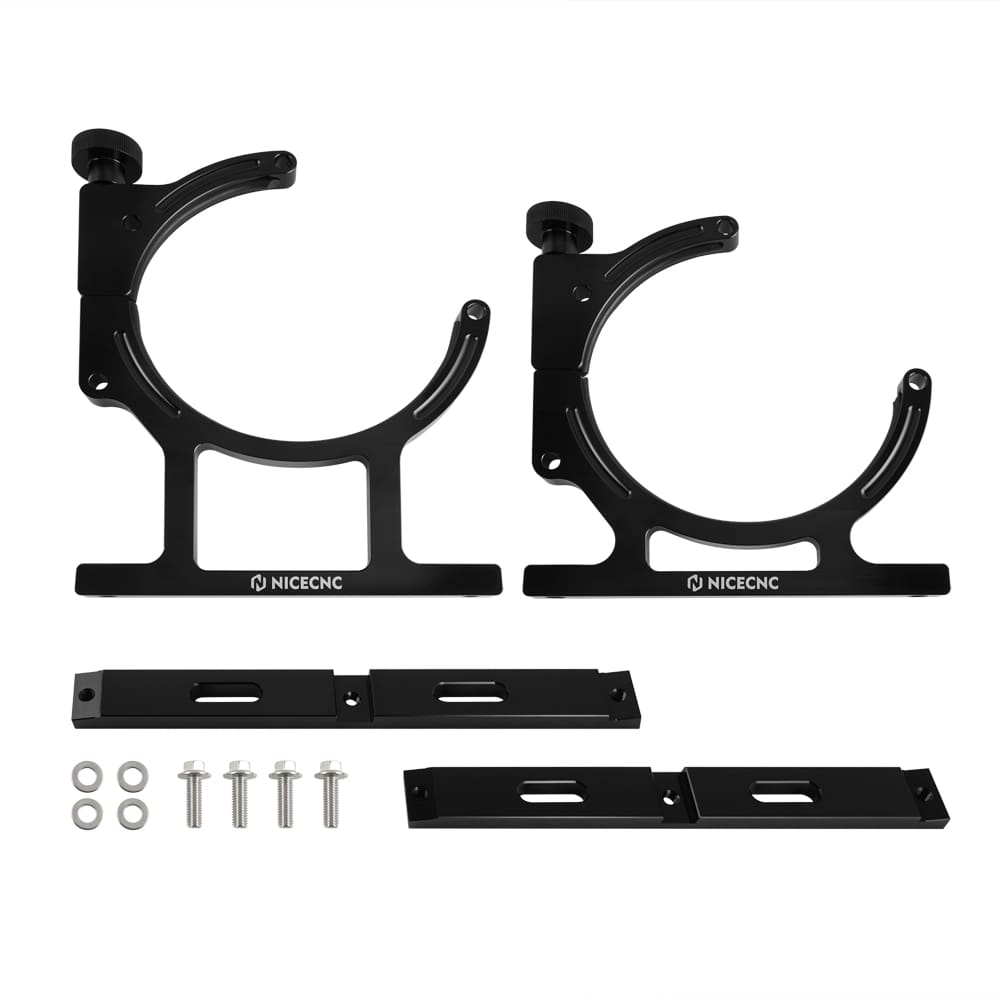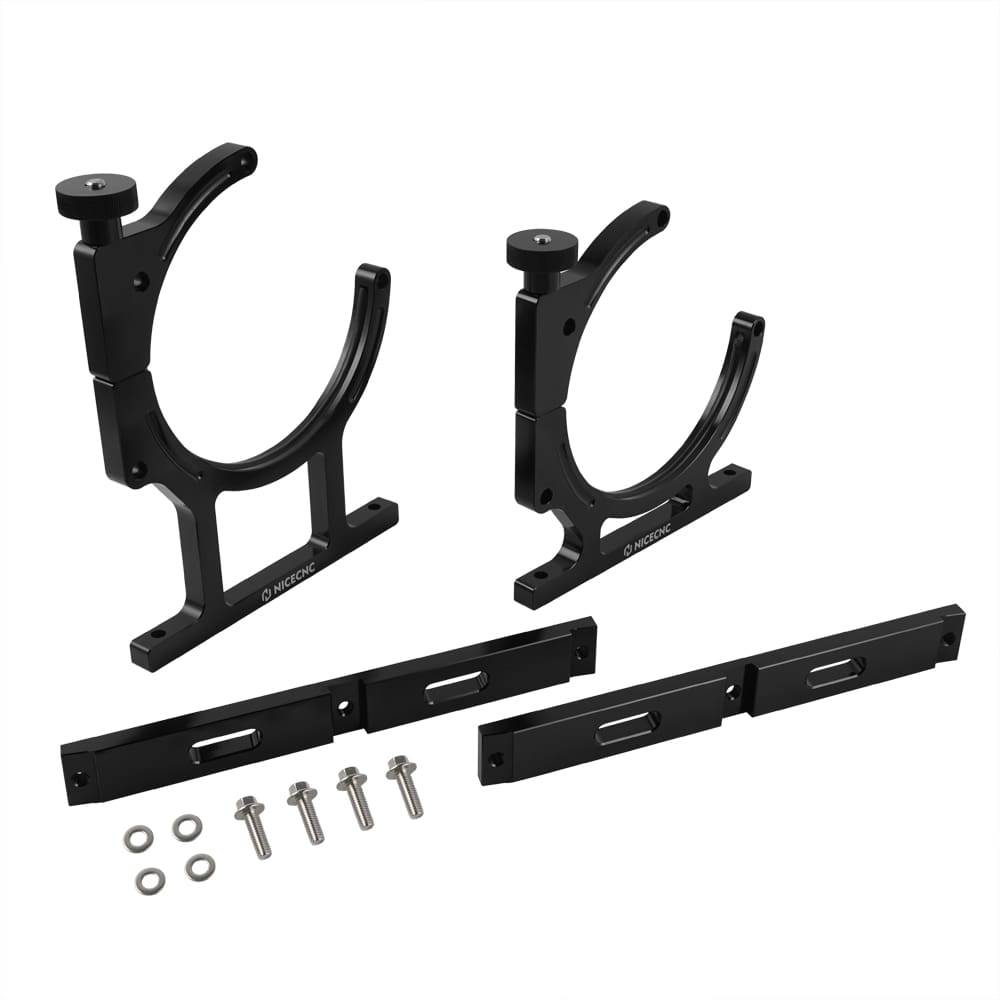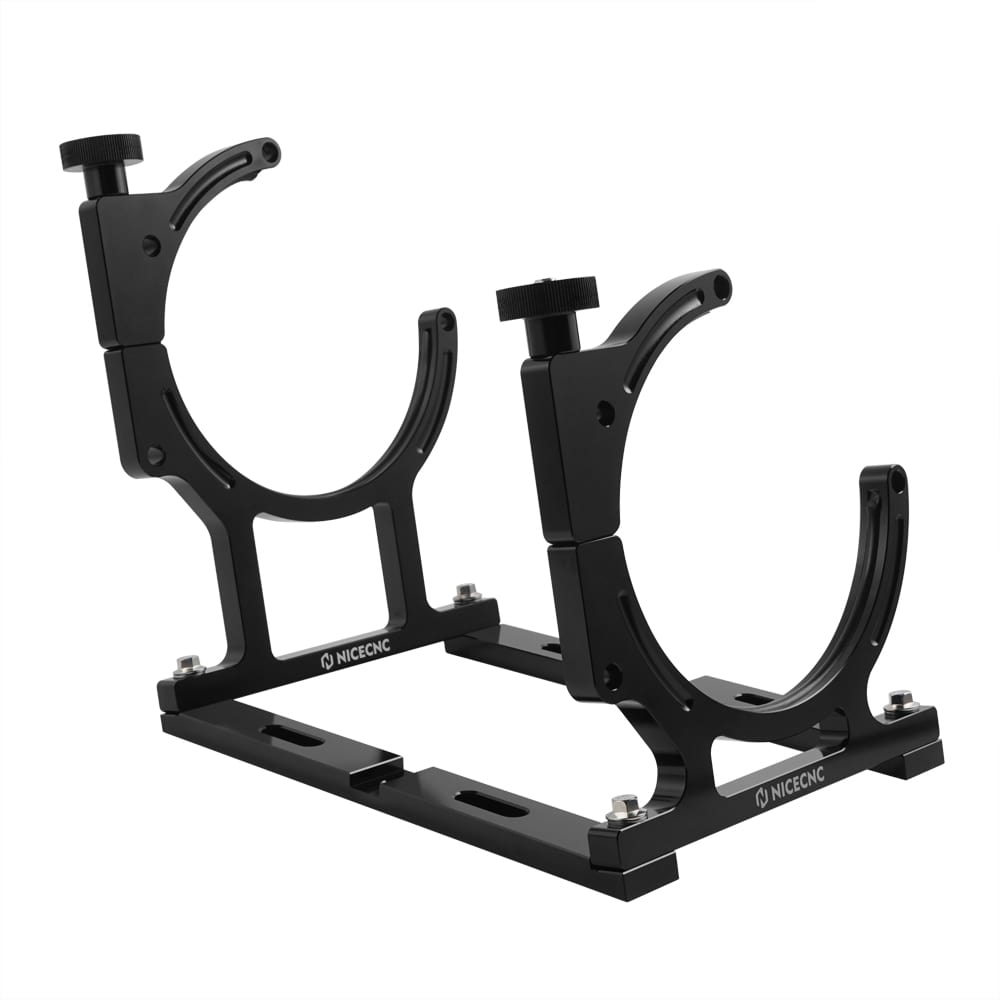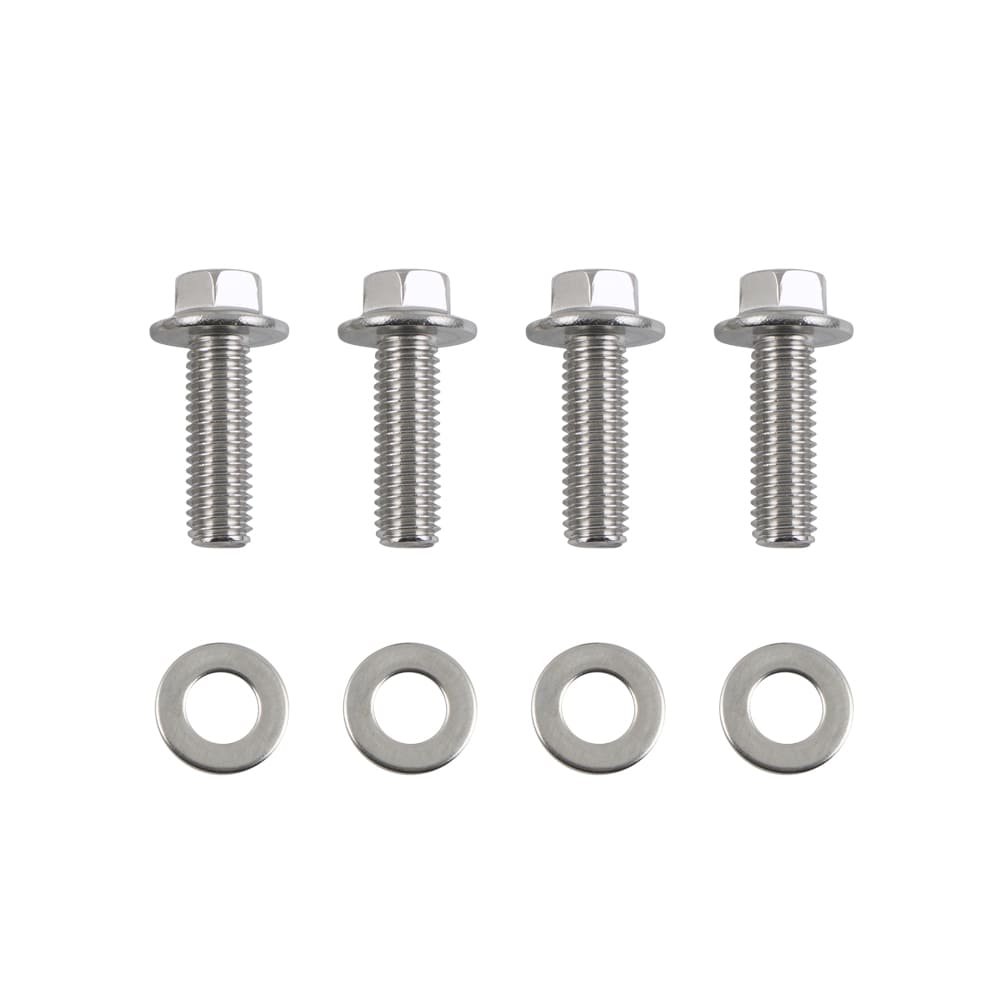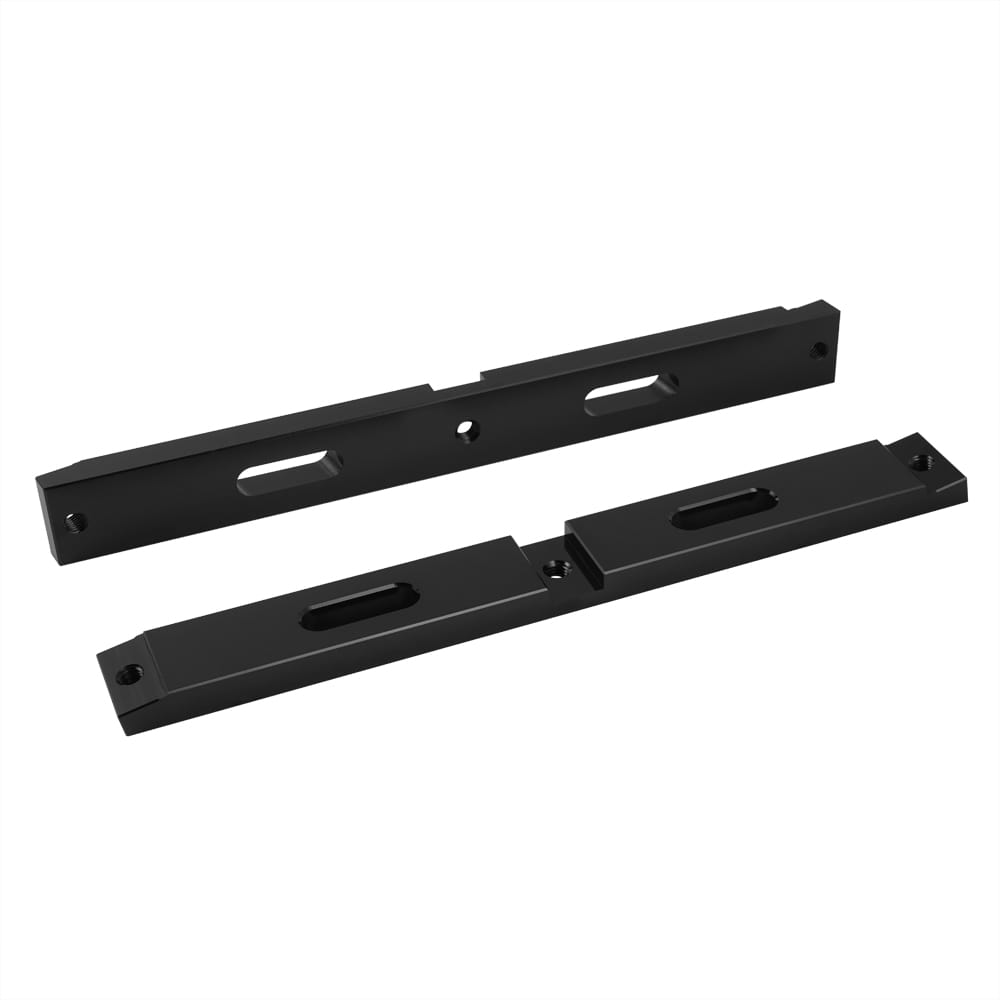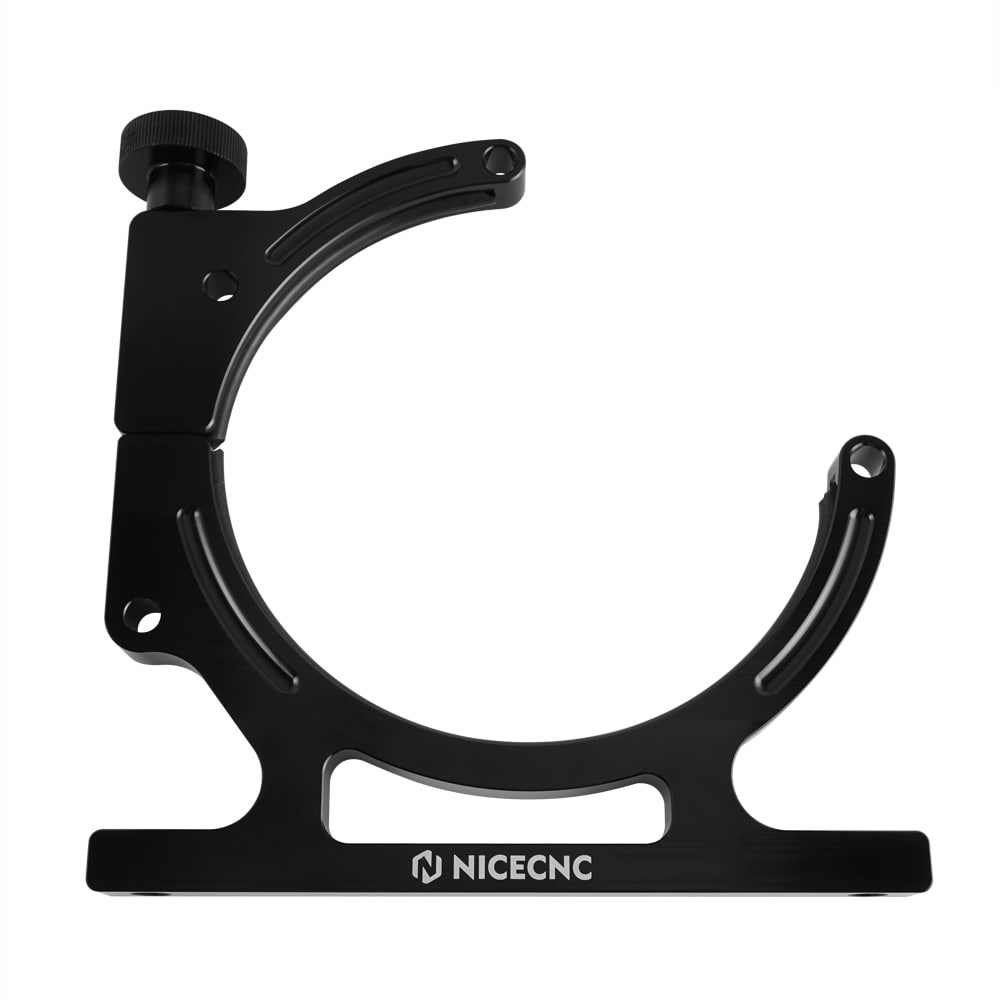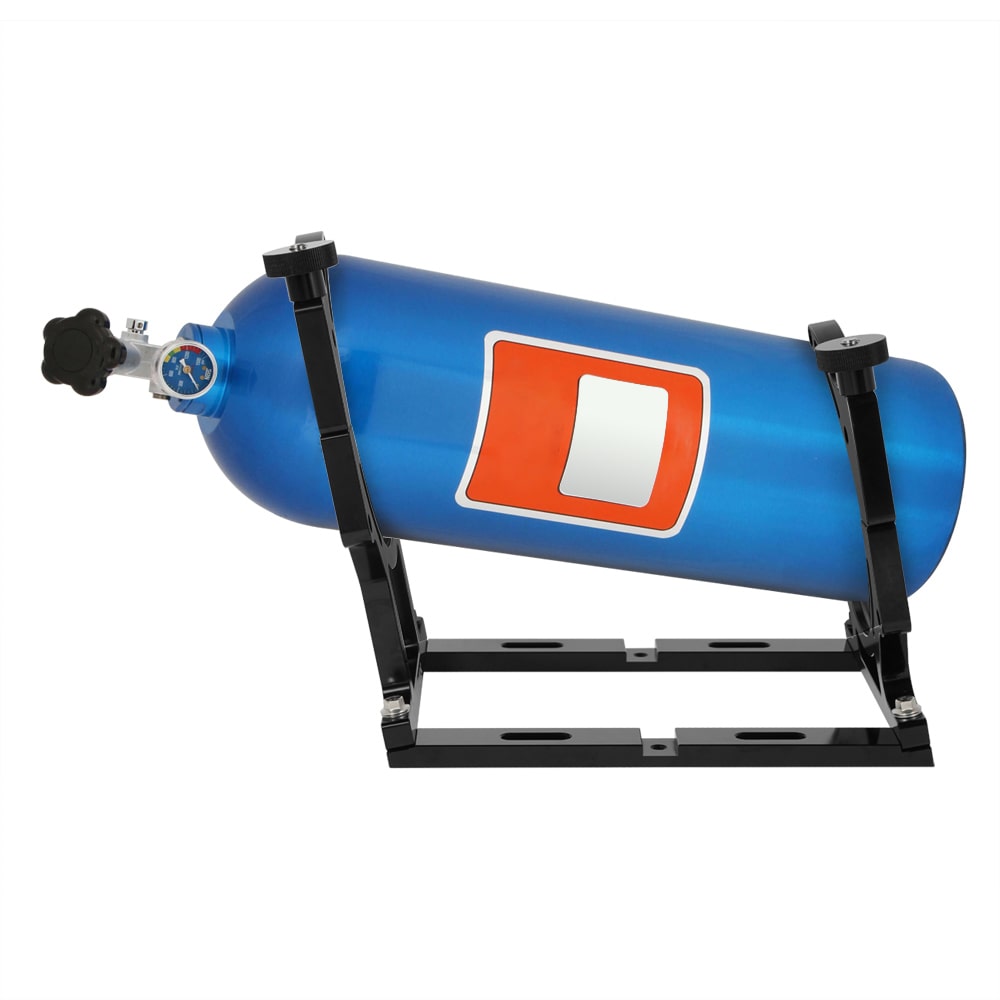 Anodized Nitrous Oxide Bottle Brackets For Nissan X-Trail Navara Qashqai
Features:
1. Nitrous oxide bottle brackets are designed to mount your nitrous oxide bottle at the optimal usage angle for the best performance and consistency.
2. They are manufactured from T6061 Billet Aluminum.
3. Anodized using a unique hard Anodizing Process for a Long Lasting Finish and Lifetime durability.
4. Suitable with 10-pound nitrous bottle, these lightweight billet aluminum (14.5mm thick) brackets bolt down quickly and simply with the supplied wing nuts.
5. The bracket is lined with rubber to ensure the bottle does not move and is secure.
6. Suits Bottle size 7 in. Diameter.
7. Mounting rails are included in this package.
8. Bracket Dimetions: 8 9/16" W x 11 3/4" L. 9 1/2" at the shortest point & 12 3/4" at the tallest point.
Item Specifications:
Brand: NICECNC
Type: Nitrous Oxide Bottle Brackets
Bottle Bracket Material: Billet aluminum
Surface Finish: Anodized
Color: Black


Package Included:
ONLY billet frame mounted brackets with hardware, not Included the Nitrous oxide bottle.


Disclaimer:
Nicecnc Store parts are not sponsored or endorsed by, or affiliated with the brands its parts fit, including Porsche, Subaru, Jaguar, BMW, Isuzu, Chrysler, Dodge, Jeep, Buick, Cadillac, Chevrolet, GMC, Volvo, Land Rover, Oldsmobile, Pontiac, Ford, Lincoln, Mercury, Acura, KIA, Nissan, Infiniti, International Harvester, Mitsubishi, Audi, Lexus, Toyota, Mazda, Volkswagen, Suzuki, Saab, Honda, Alfa Romeo, Saleen, Mercedes-Benz, Nash, Hummer, Freightliner, Datsun, Saturn, Turner, Geo, Lada, Fiat, Daihatsu, Opel, Vauxhall, Sabra, Tesla, Ram, Rover, Skoda, Healey, Mini, Smart, Scion, Renault, Seat, Peugeot, Merkur, Astra, Tucker, VW, Routan, Tiguan, Touareg, Jetta, Gti, Passat, Golf, Bosch, Denso, Holden, Chery, Mercedes Benz, Holden Special Vehicles, Hyundai, Trabant, Citroën, Freightline, etc.