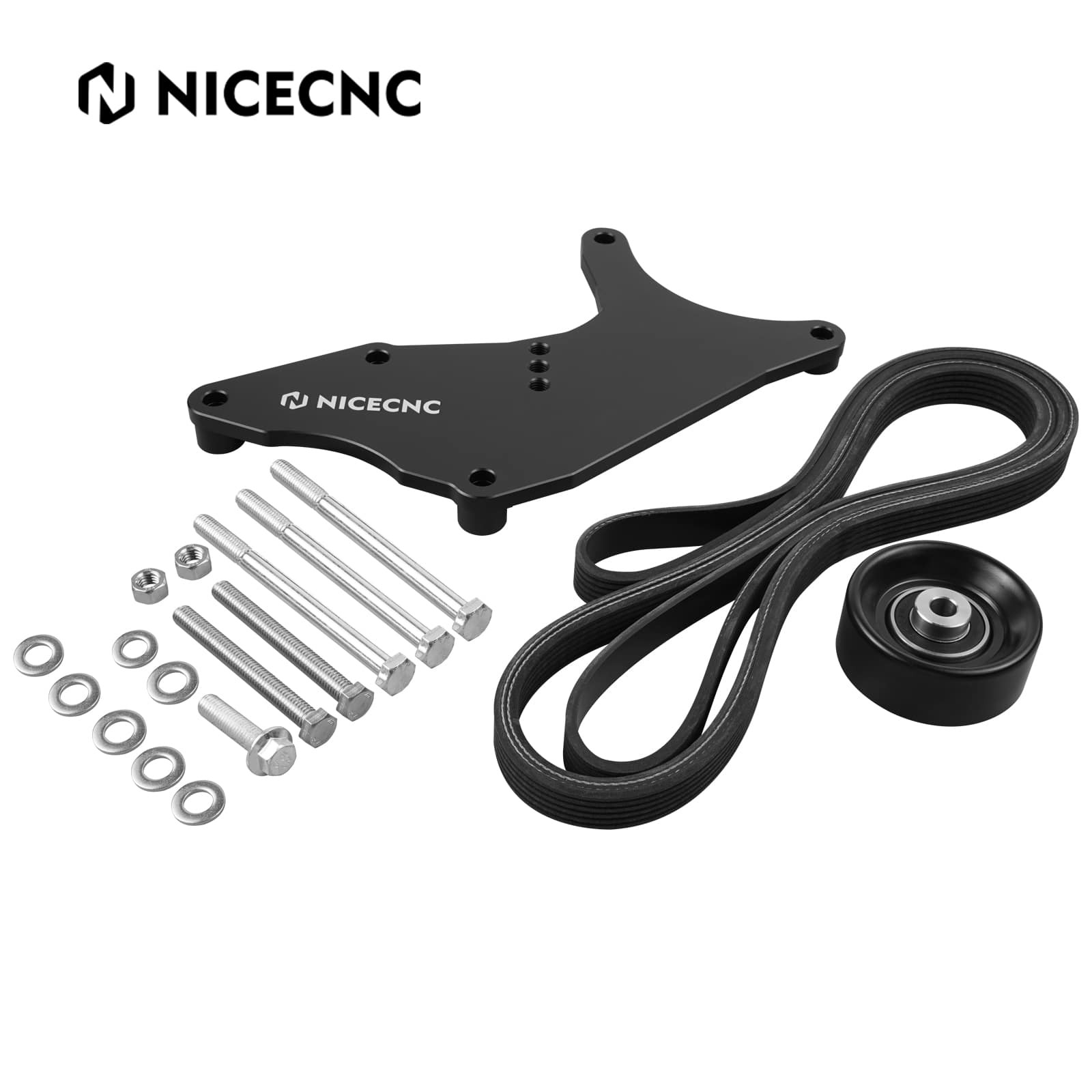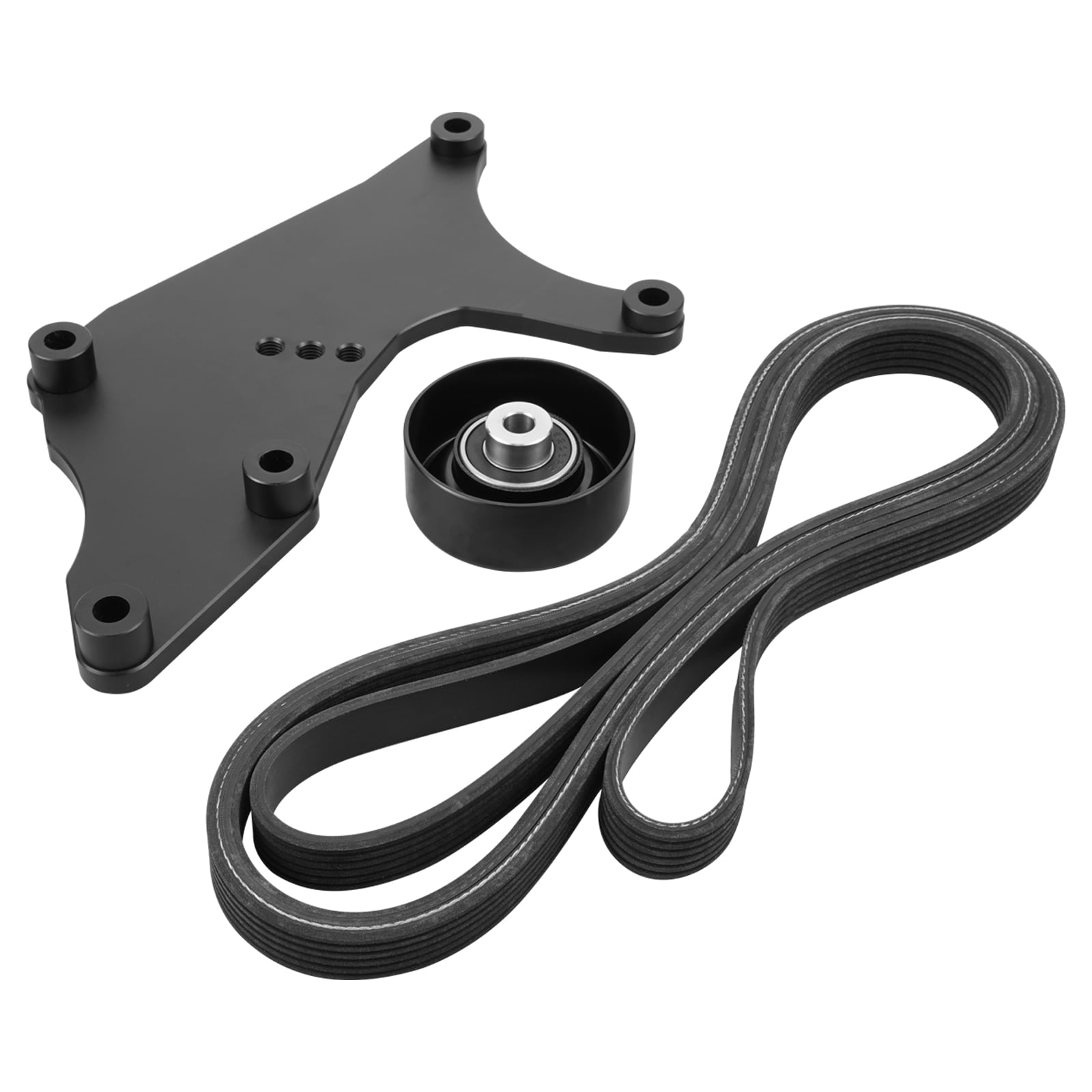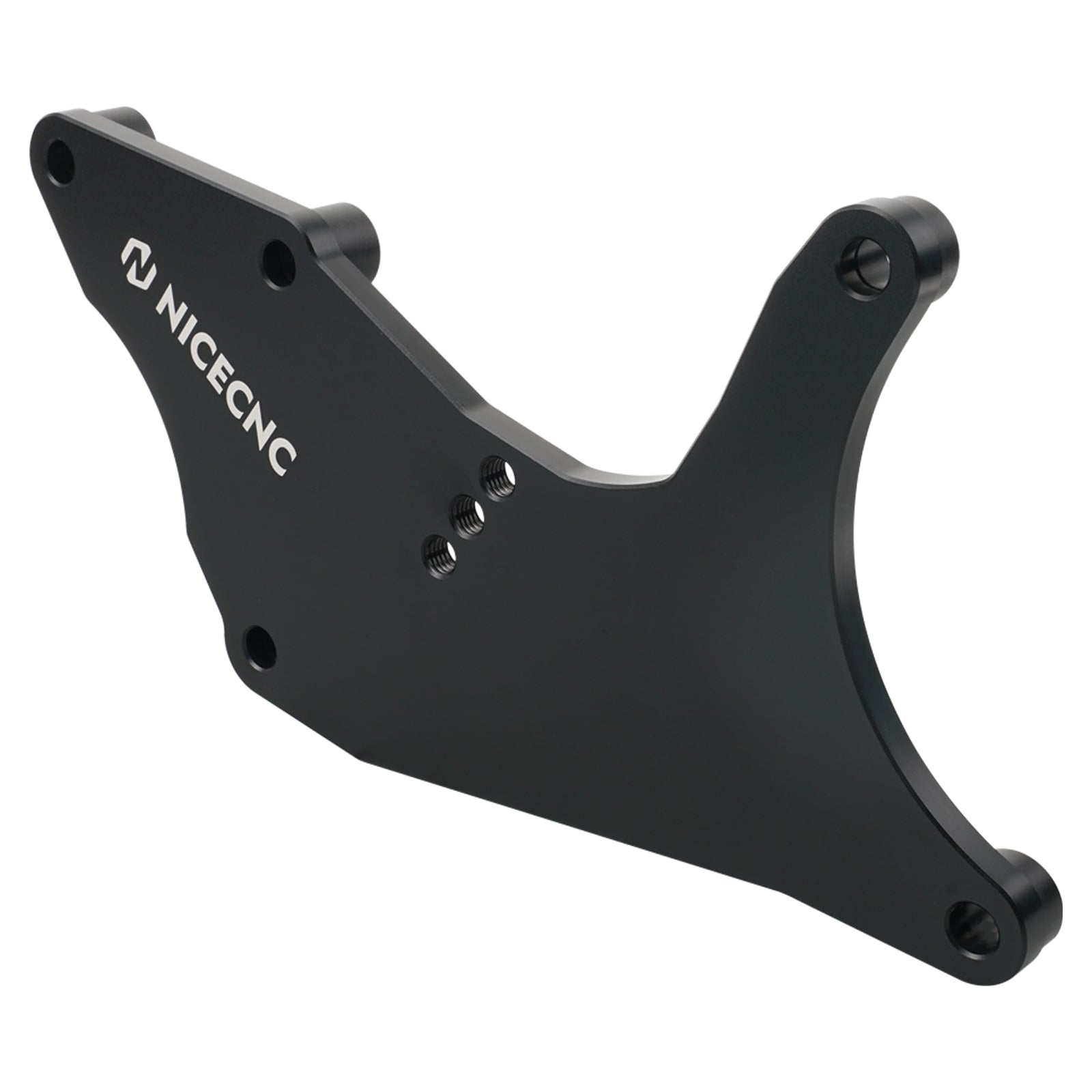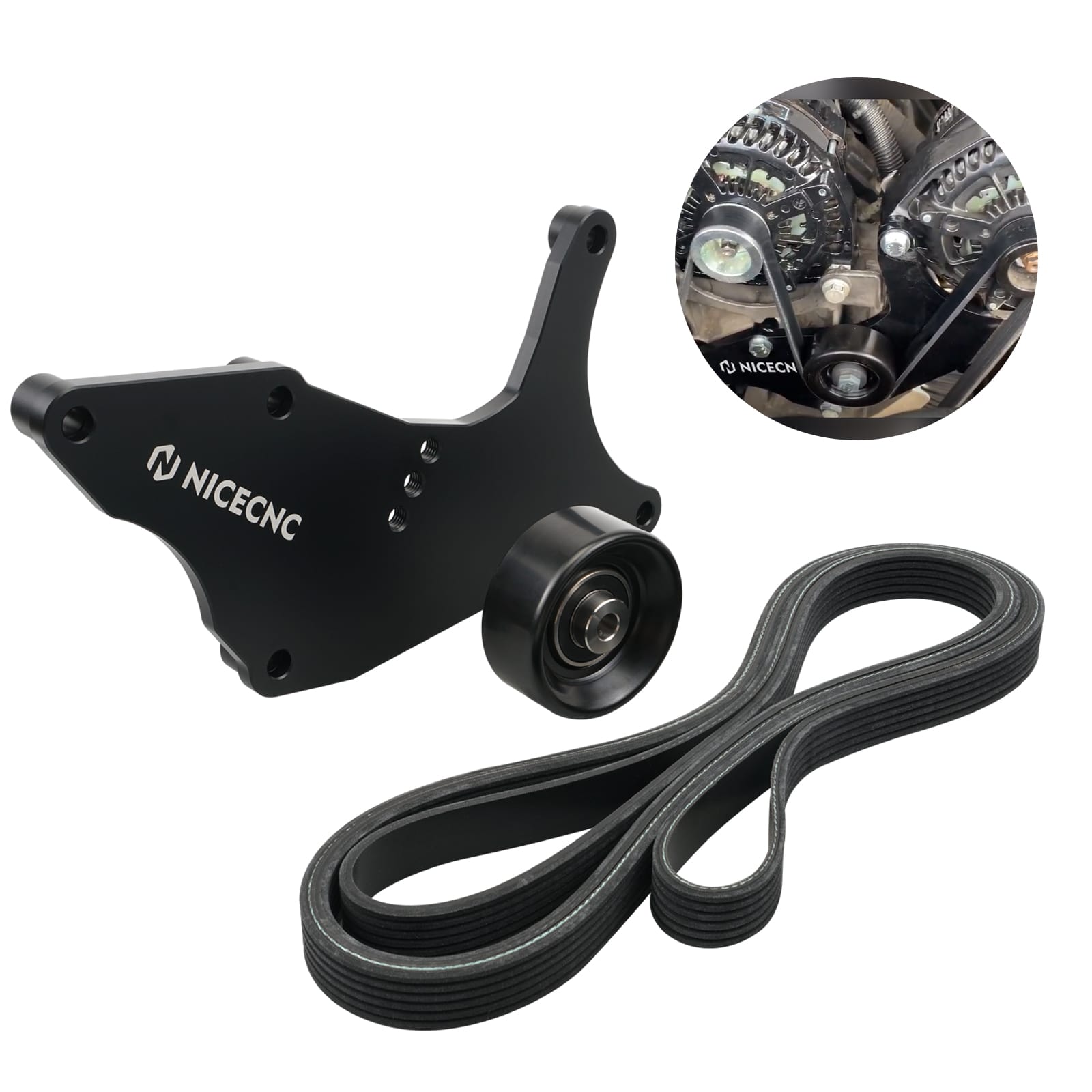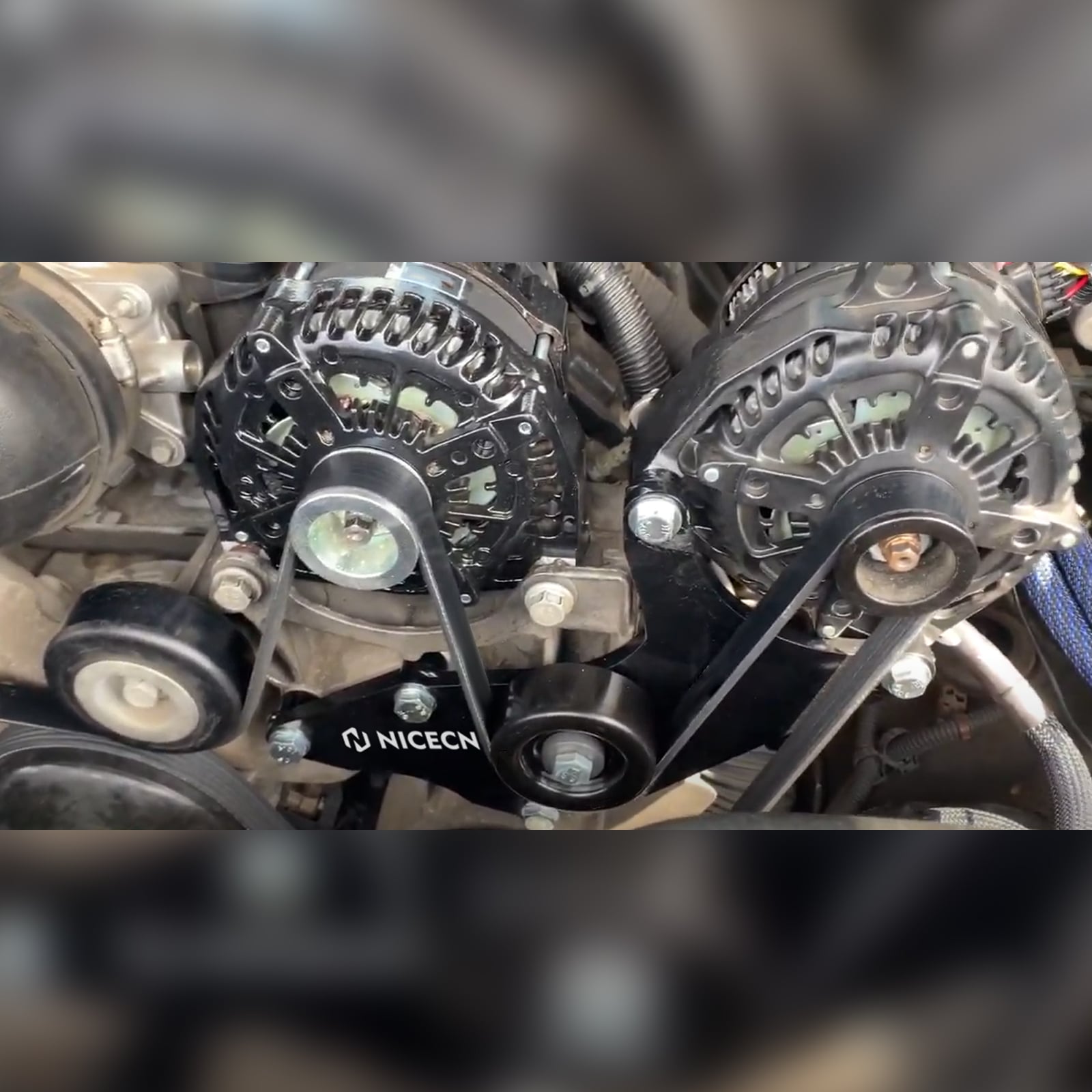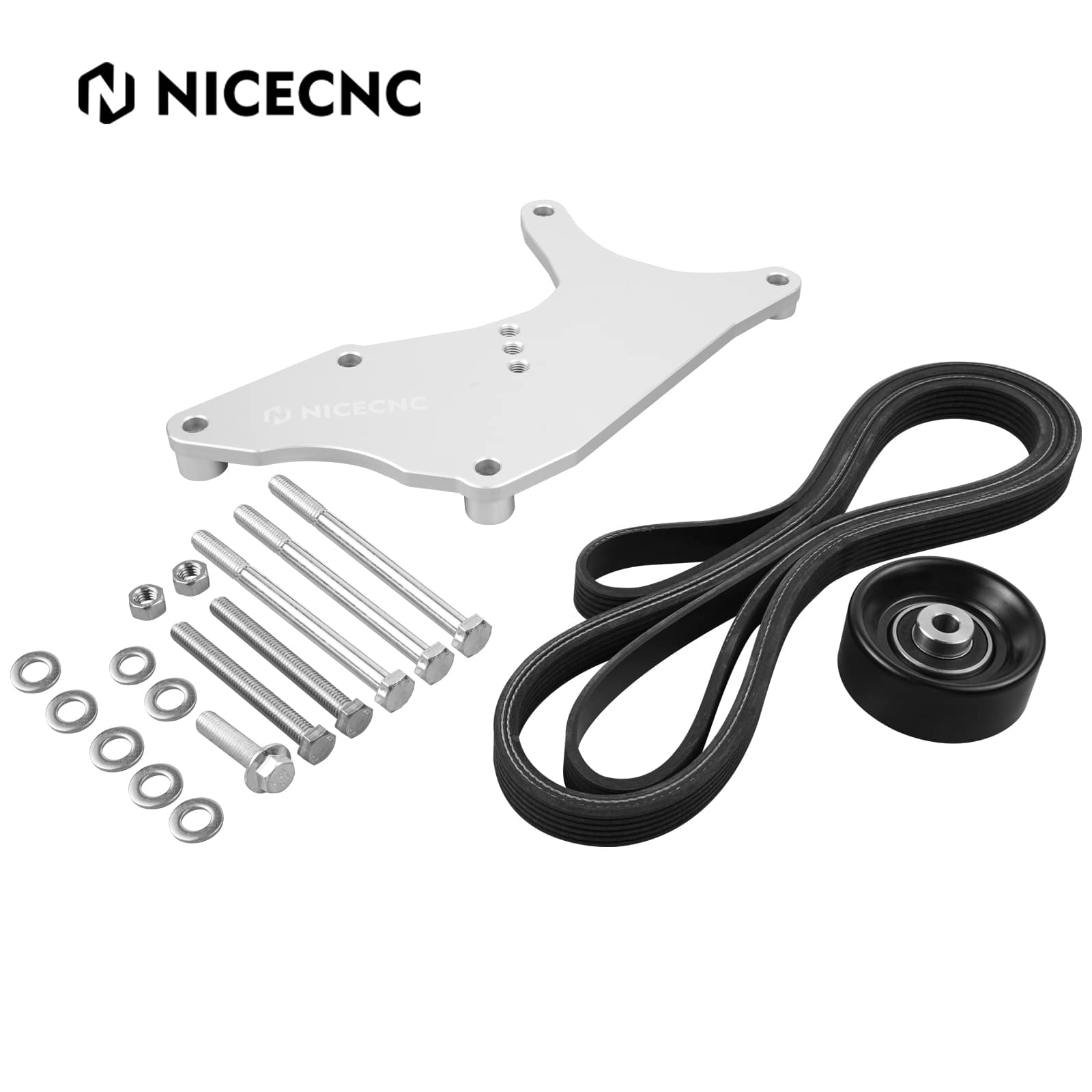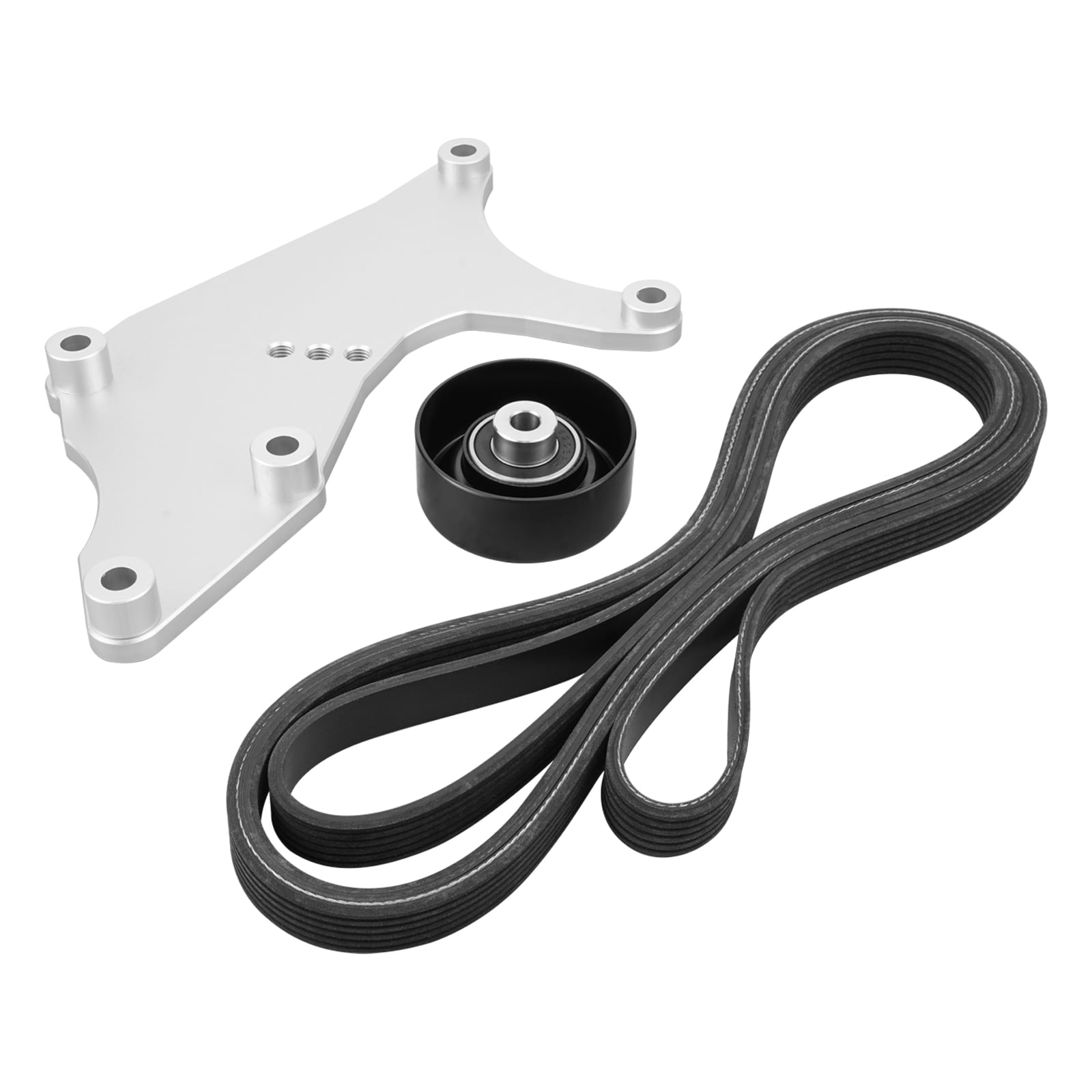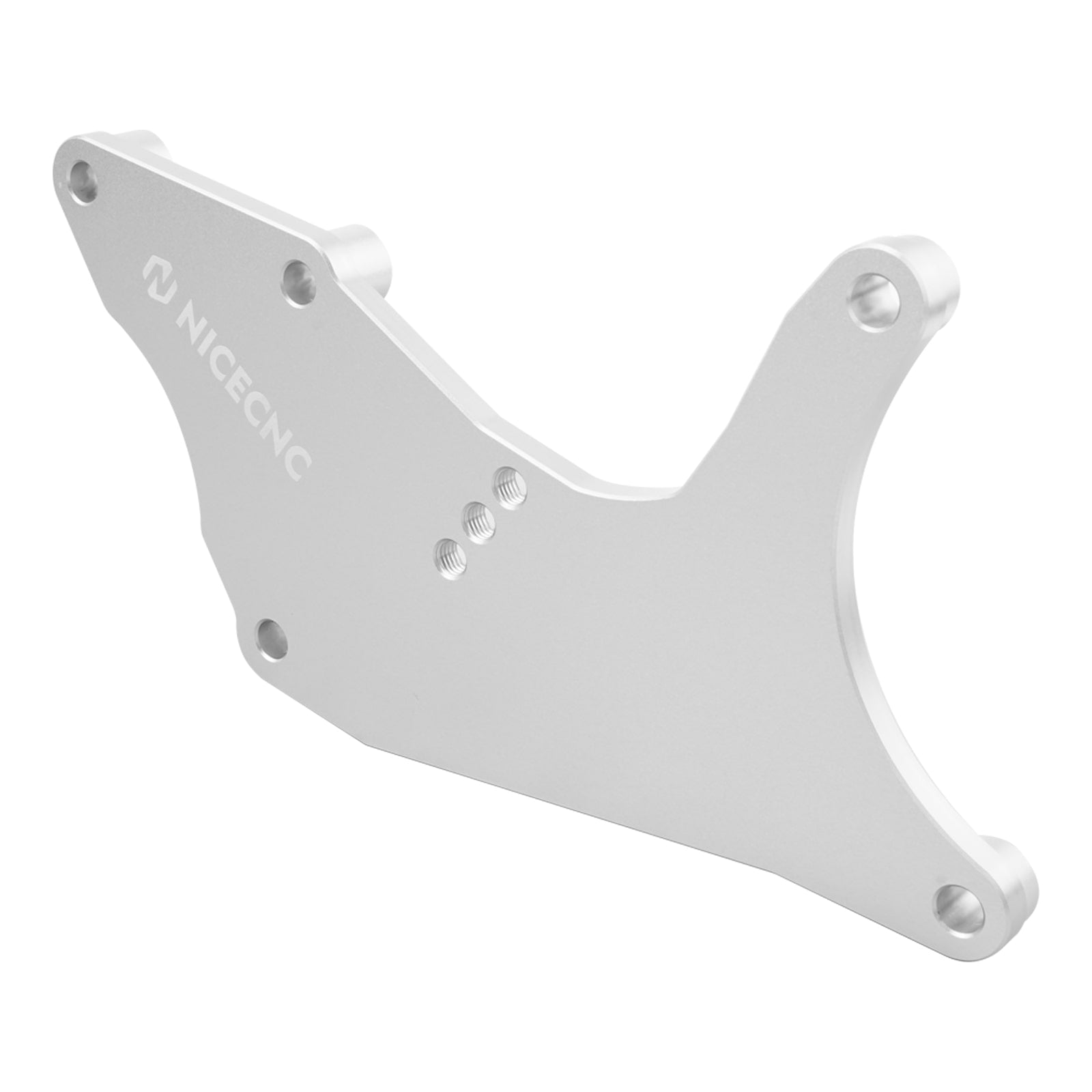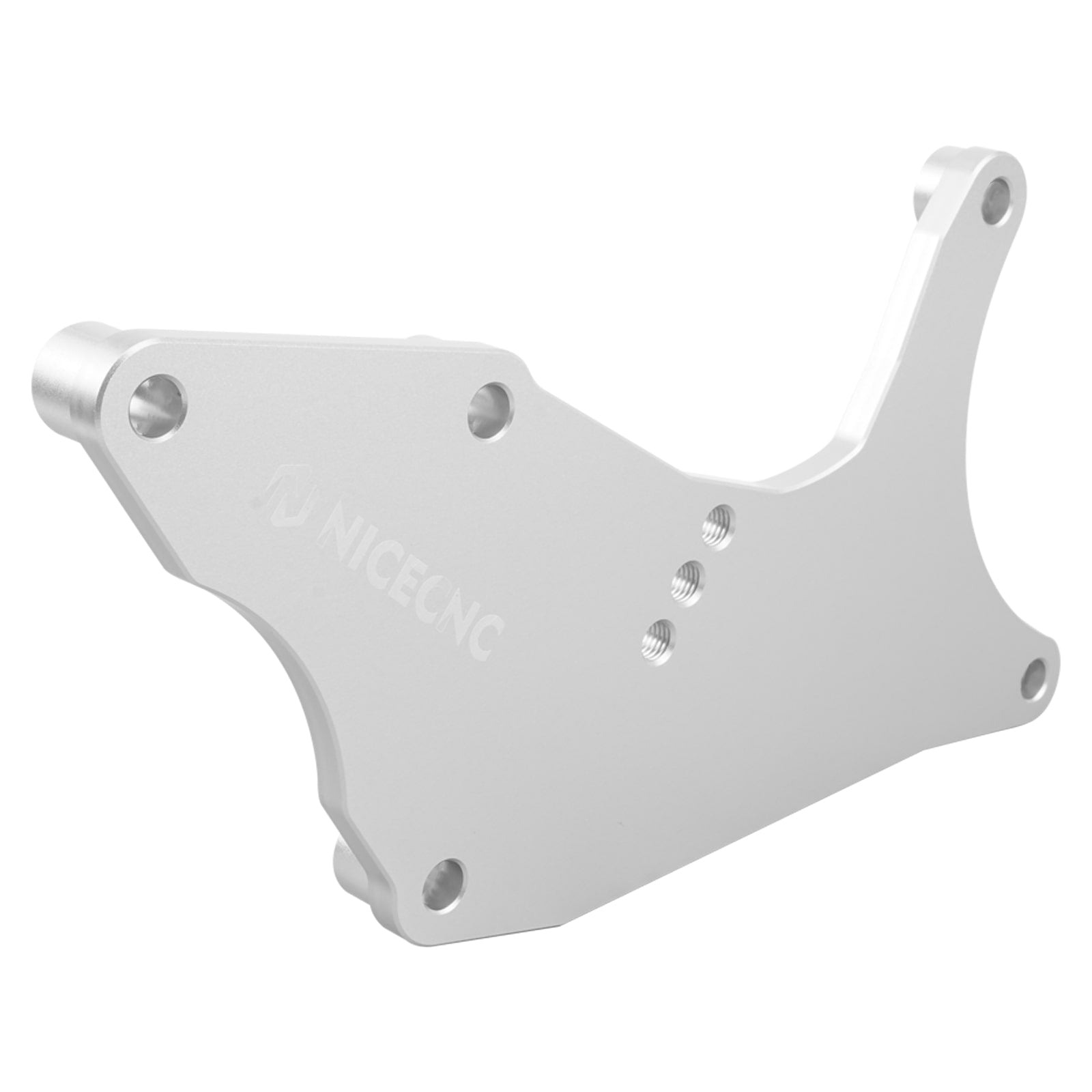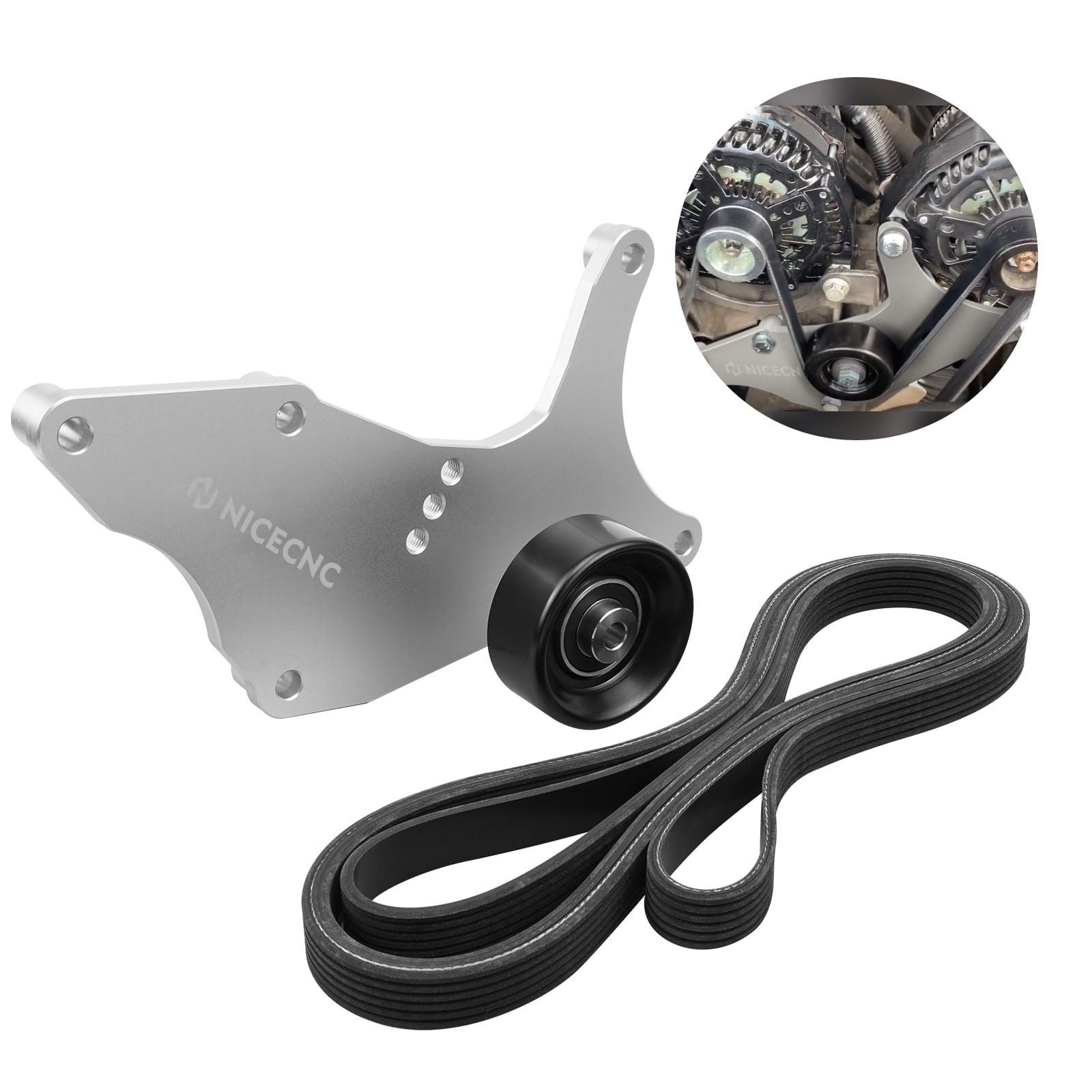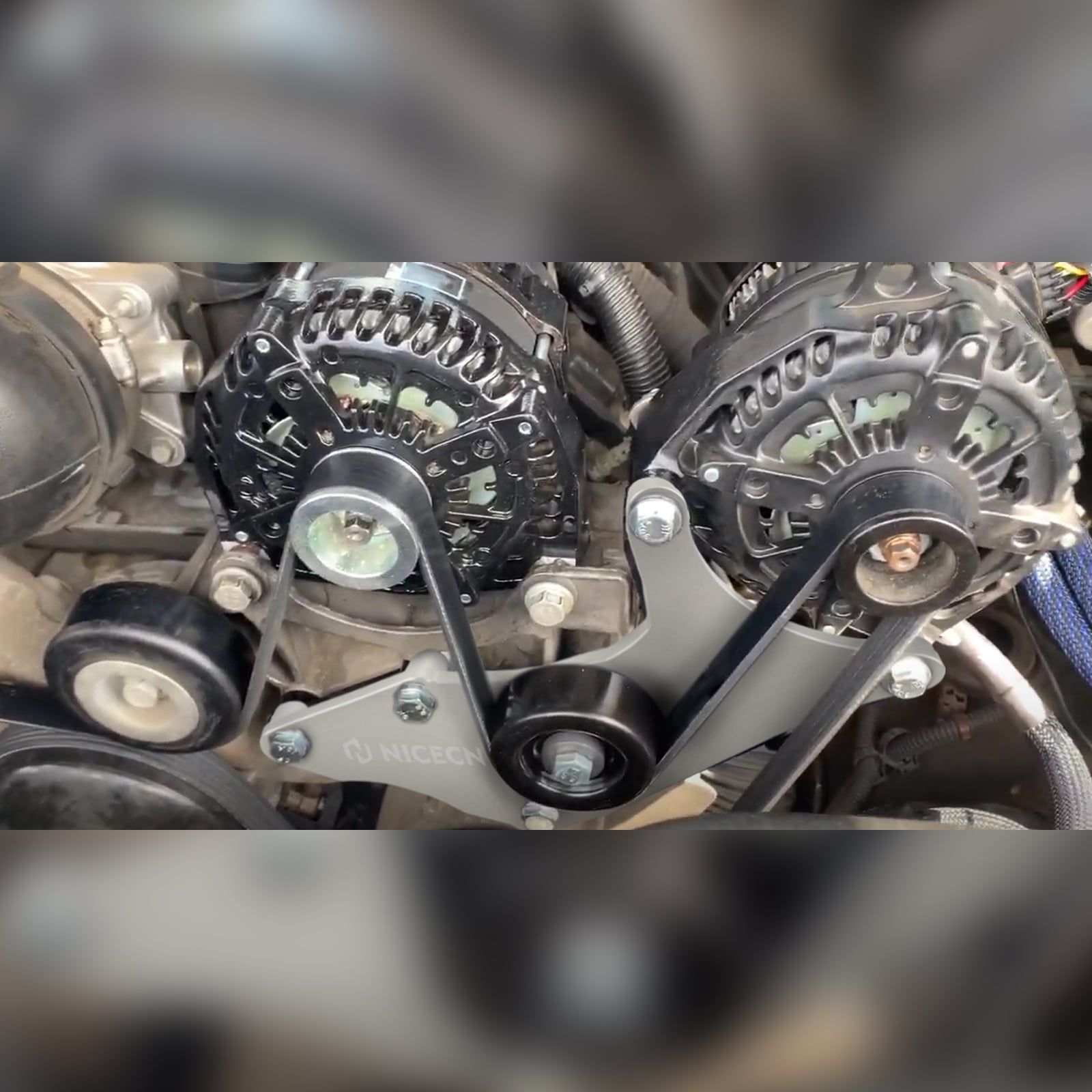 LS Dual Alternator Bracket Kit for Chevy GM Vortec Engine 1999-2013 4.8, 5.3, 6.0, 6.2 V8
Features:
If you're in need of a high output alternator for your truck and are looking for a super reliable charging system, NICECNC has the perfect solution for you. This dual alternator kit will provide you with the ability to use a secondary alternator for your vehicle.
【7075 Billet Aluminum】Cut from a solid piece of 7075 billet aluminum for great lightness and superior strength. Surpasses most of cheap and flimsy dual alternator bracket kits on the market.
【Anodized Surface】Processed by anodizing for added corrosion resistance and unique appearance.
【Complete Kit】Includes stainless steel mounting hardware, high-quality belt and idler pulley.
【CNC Machined】Machined by the latest generation CNC technology that ensures high accuracy for a perfect fit.
Item Specifications:
Brand: NICECNC
Condition: 100% Brand new
Processing: CNC-machined
Surface:Anodization
Material: billet aluminum

Package Included:
1x LS Truck Dual Alternator Bracket Kit

Fitment:
For GM Trucks and SUV's with the 4.8, 5.3, 6.0, and 6.2L Vortec V8 Gas engines,
such as: for Chevy Tahoe Suburban Silverado, for GMC Yukon, for Cadillac Escalade, for Hummer H2.
 
Note:
Our belt will not fit if you are using smaller alternator pulleys than stock size.
 
Disclaimer:
Nicecnc parts are not sponsored or endorsed by, or affiliated with the brands its parts fit, including Porsche, Subaru, Jaguar, BMW, Isuzu, Chrysler, Dodge, Jeep, Buick, Cadillac, Chevrolet, GMC, Volvo, Land Rover, Oldsmobile, Pontiac, Ford, Lincoln, Mercury, Acura, KIA, Nissan, Infiniti, International Harvester, Mitsubishi, Audi, Lexus, Toyota, Mazda, Volkswagen, Suzuki, Saab, Honda, Alfa Romeo, Saleen, Mercedes-Benz, Nash, Hummer, Freightliner, Datsun, Saturn, Turner, Geo, Lada, Fiat, Daihatsu, Opel, Vauxhall, Sabra, Tesla, Ram, Rover, Skoda, Healey, Mini, Smart, Scion, Renault, Seat, Peugeot, Merkur, Astra, Tucker, VW, Routan, Tiguan, Touareg, Jetta, Gti, Passat, Golf, Bosch, Denso, Holden, Chery, Mercedes Benz, Holden Special Vehicles, Hyundai, Trabant, Citroën, Freightline, etc.