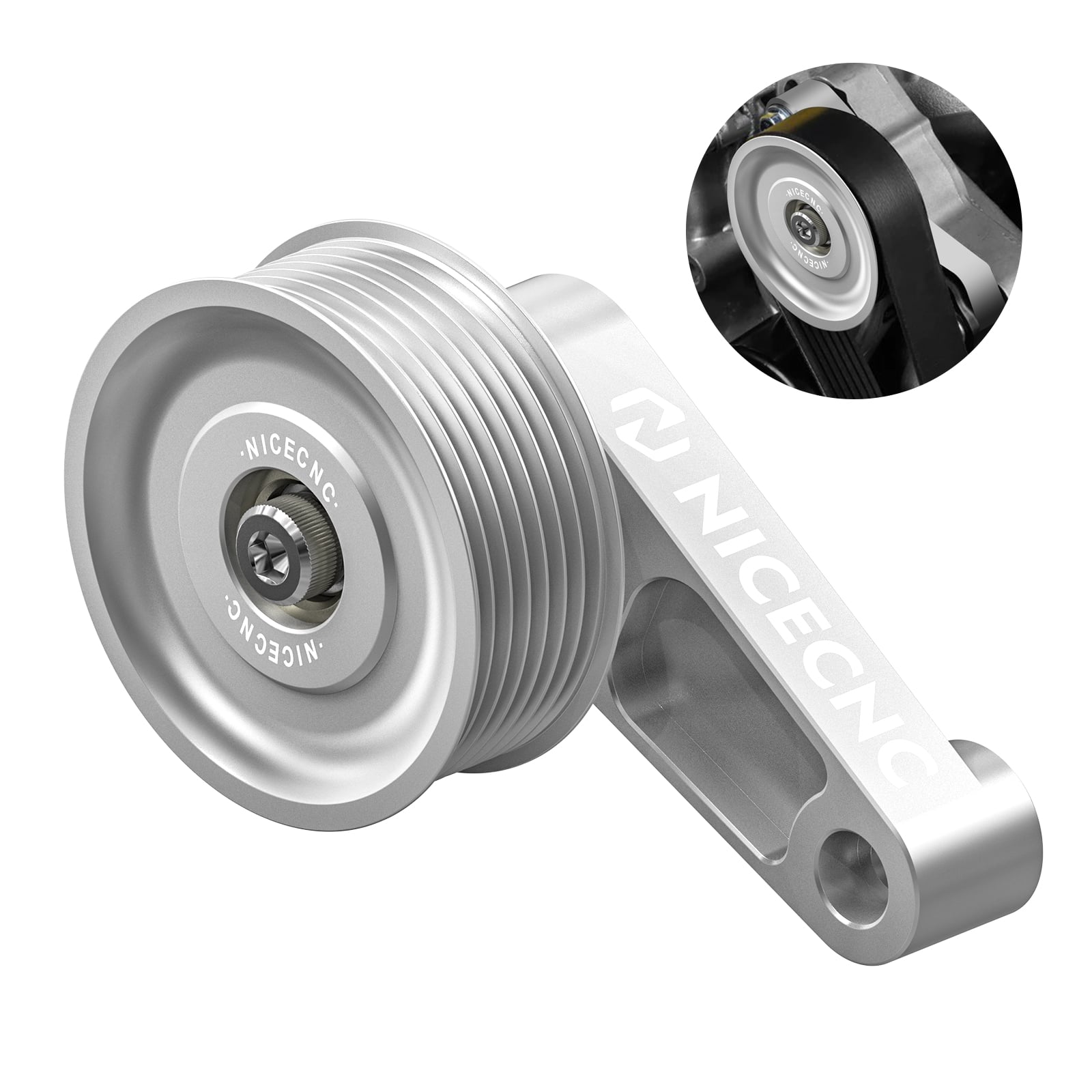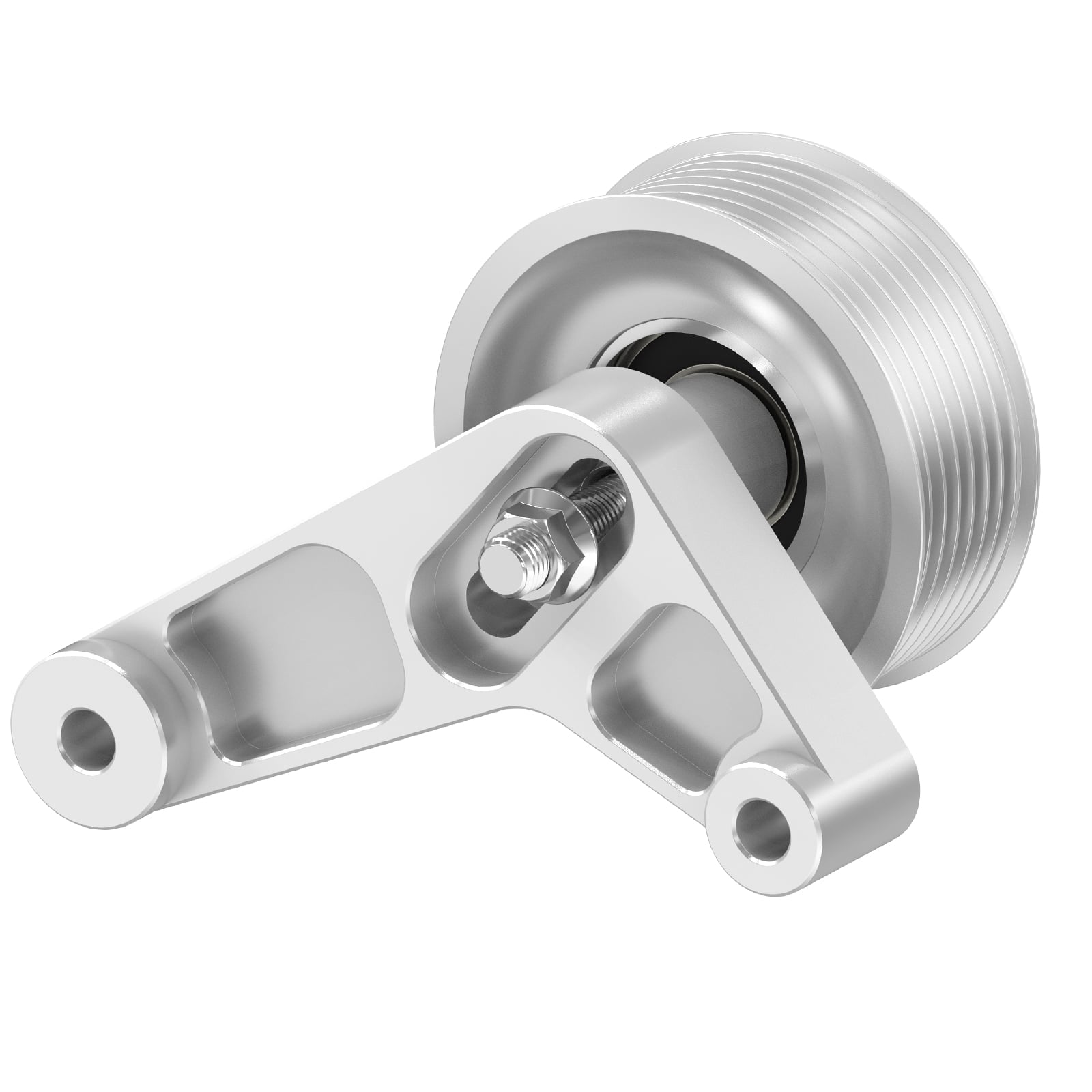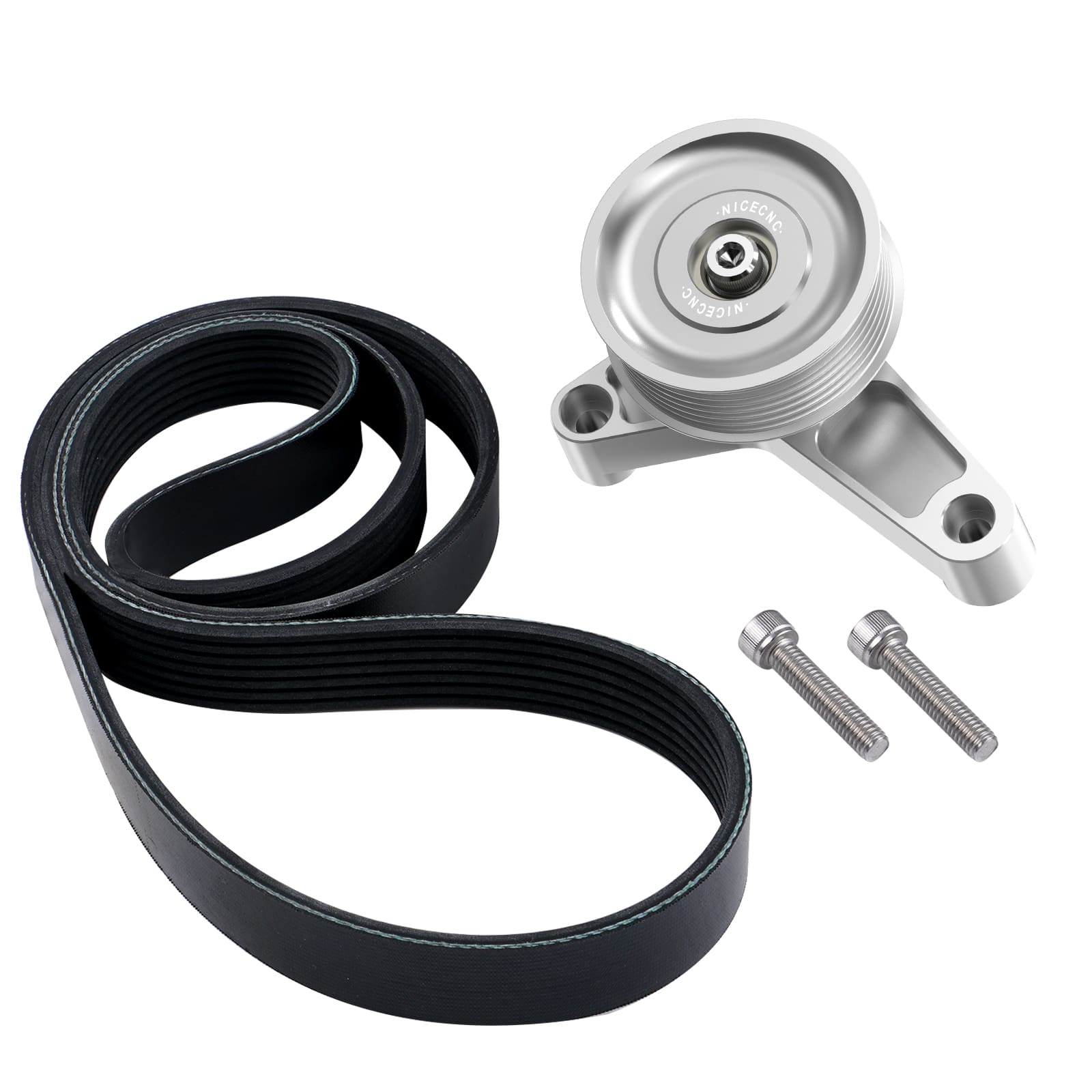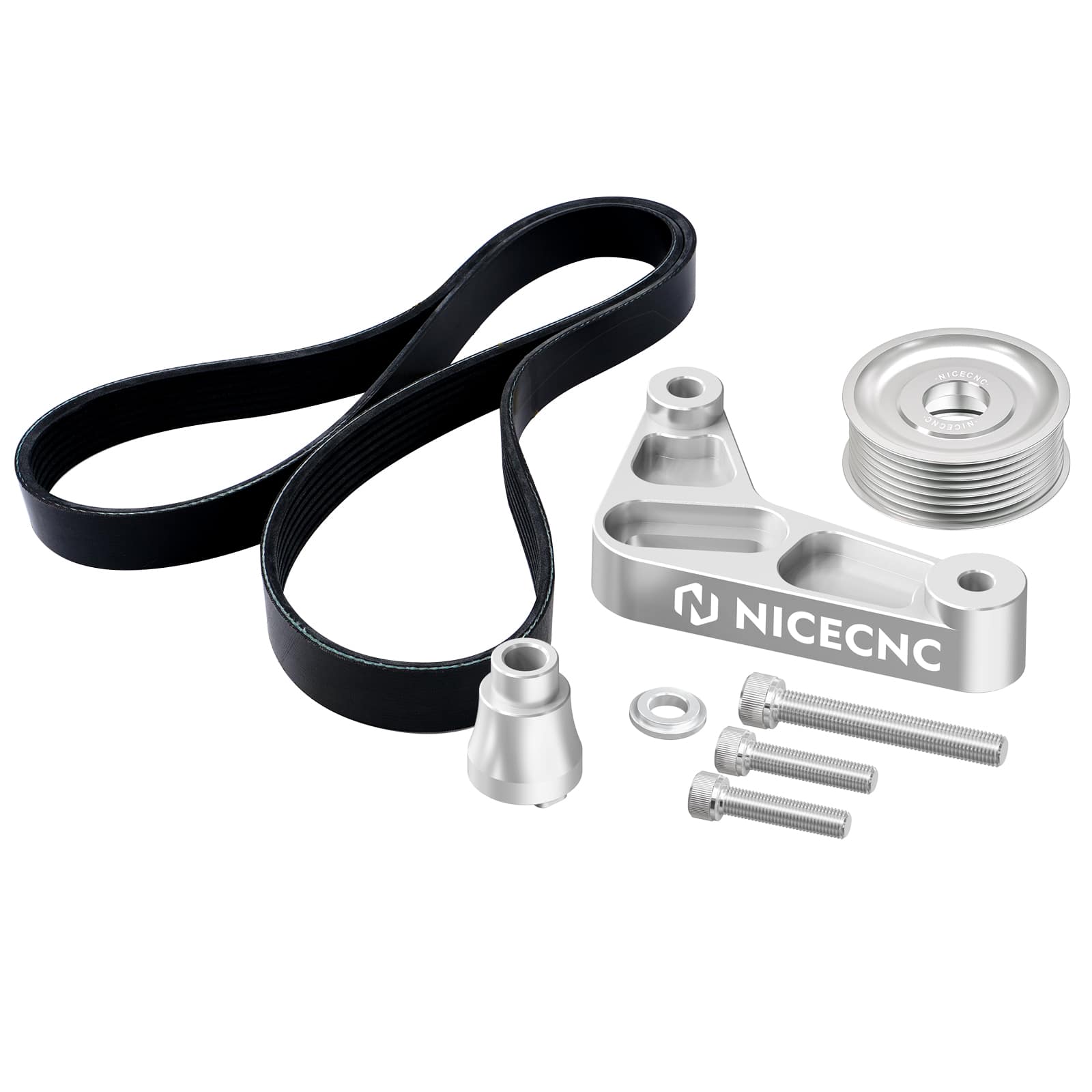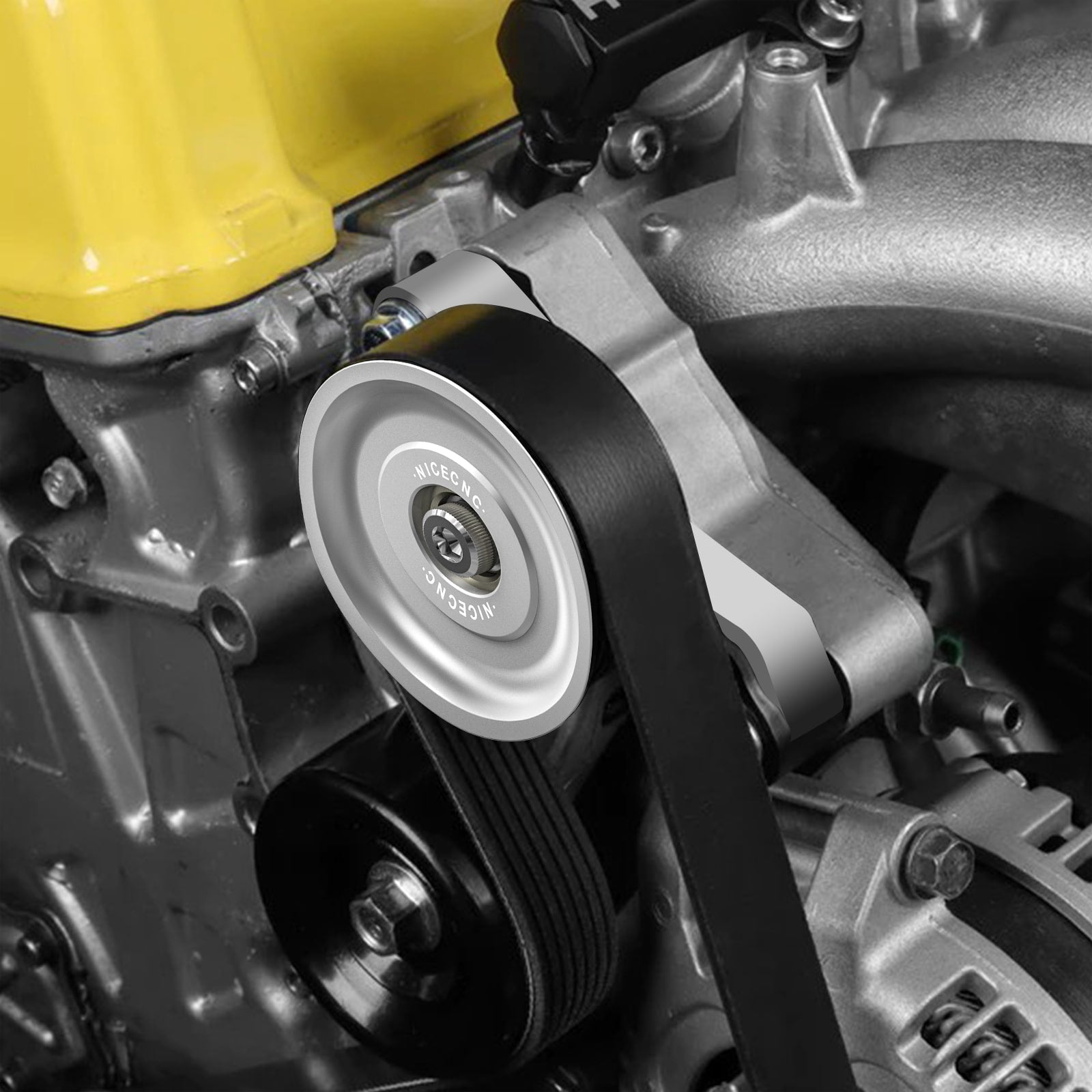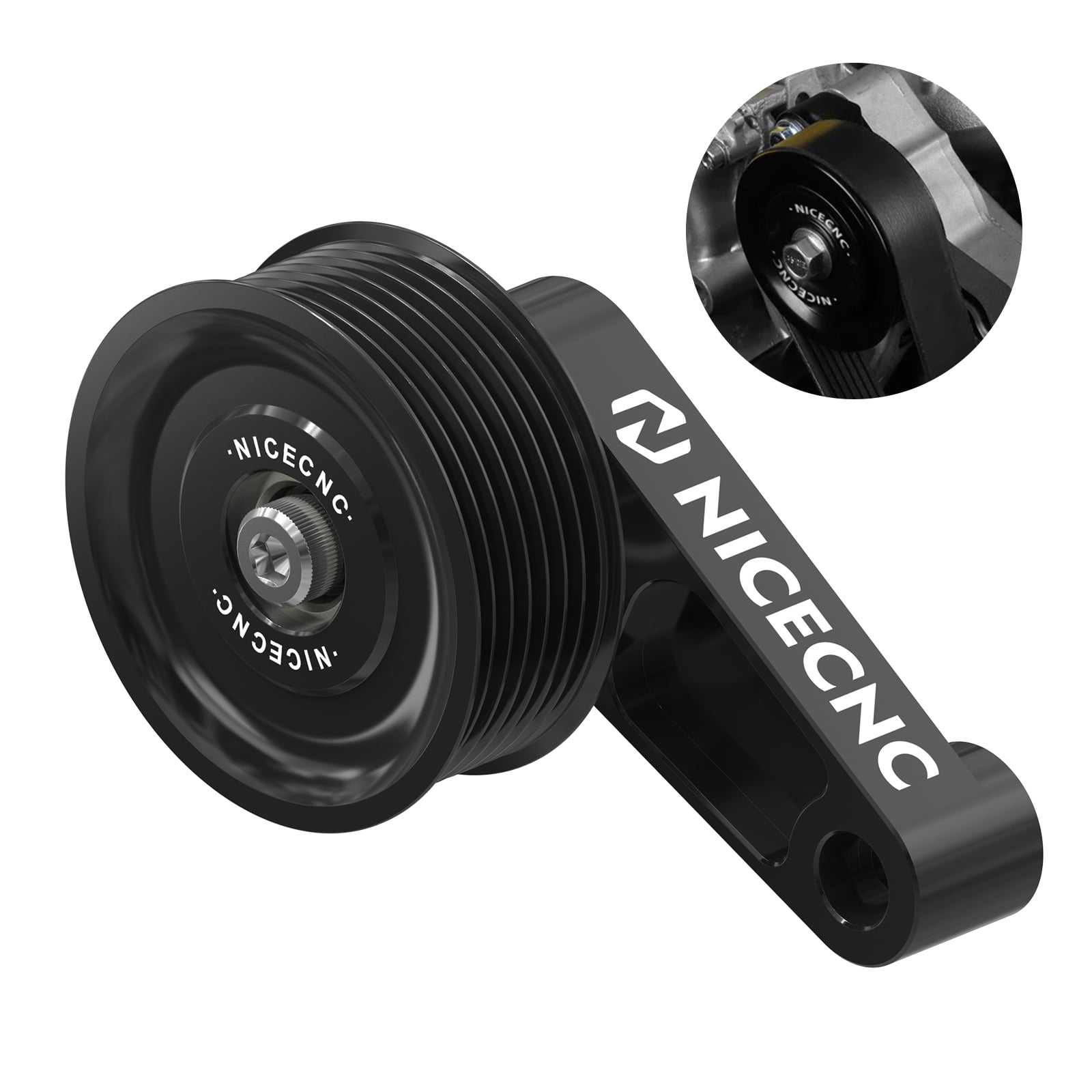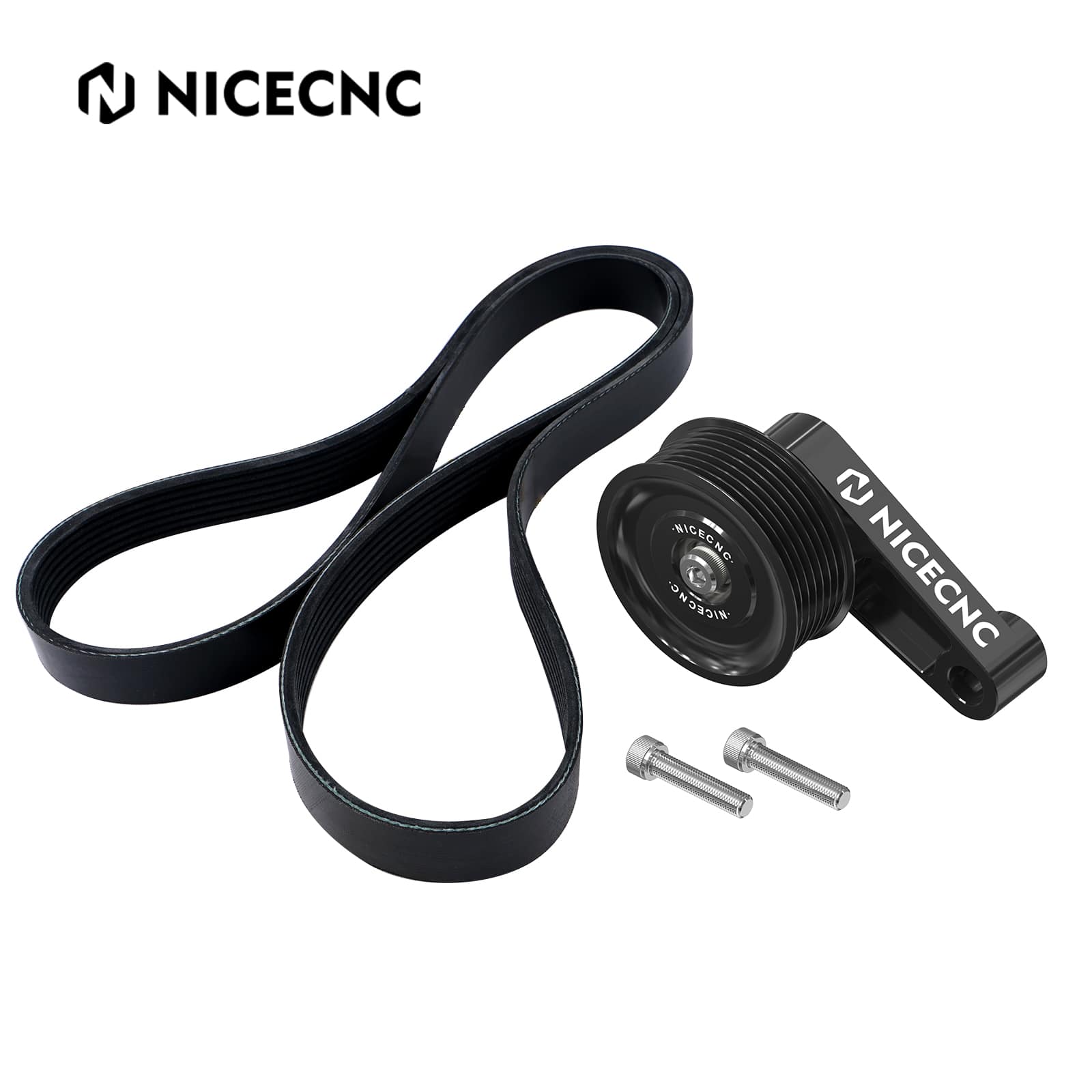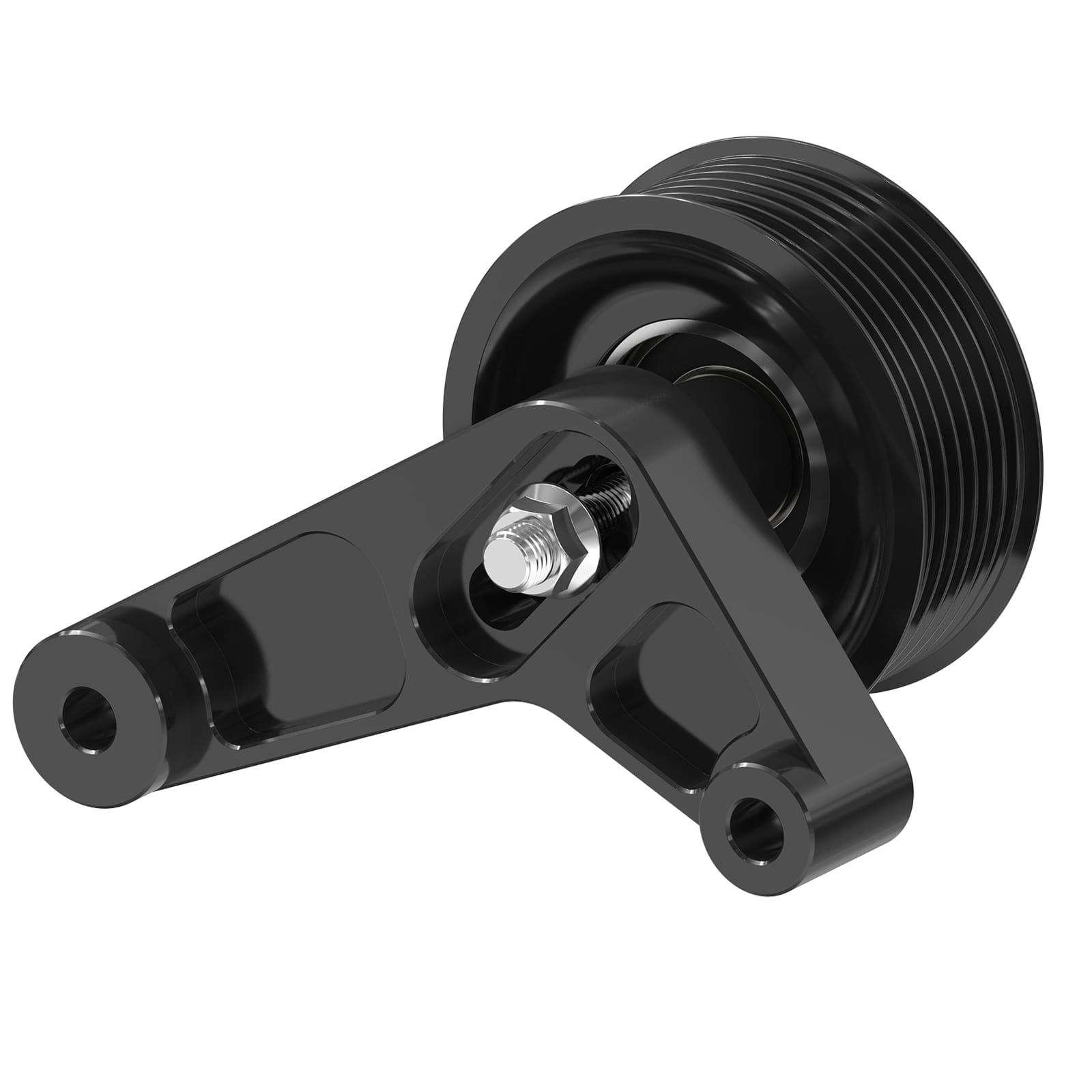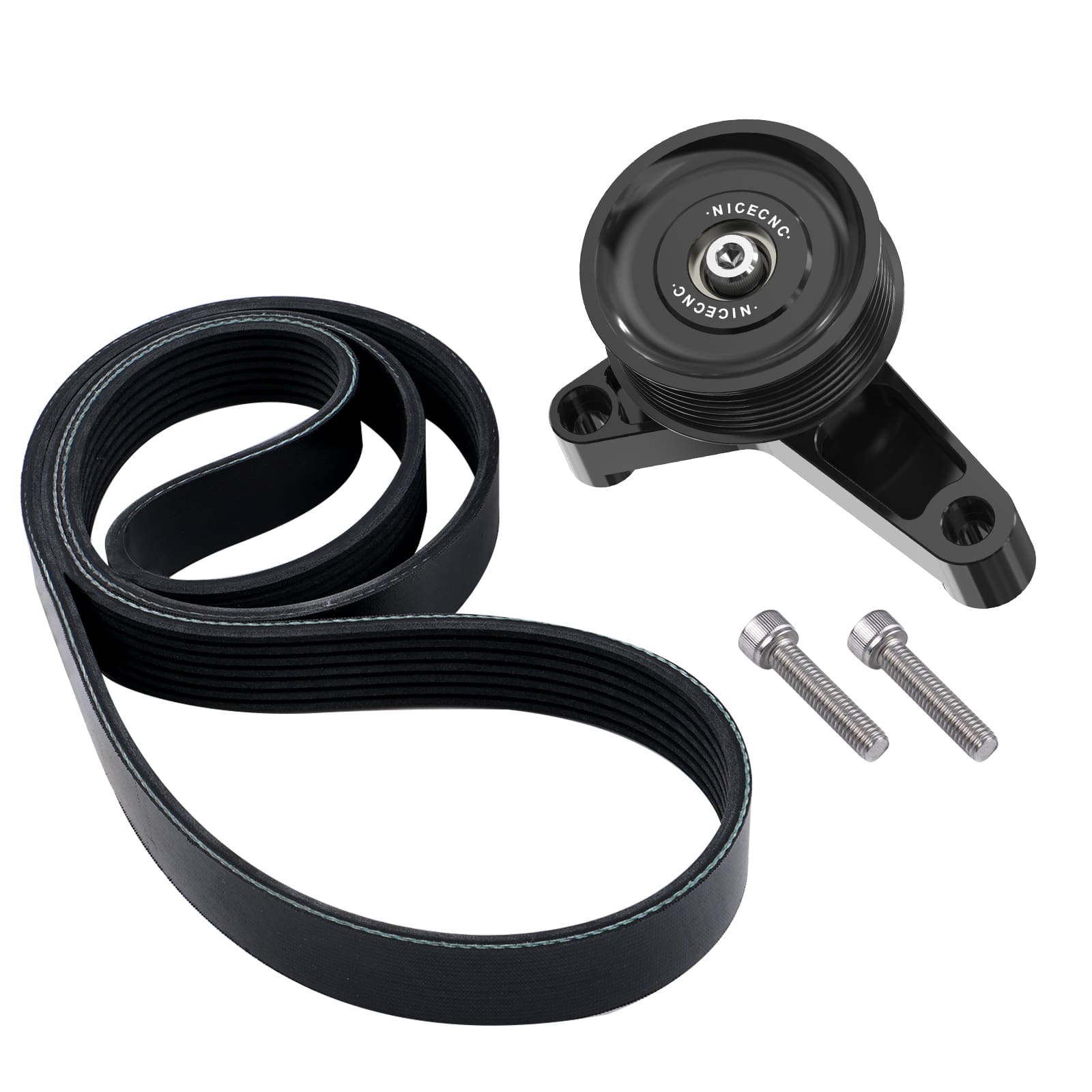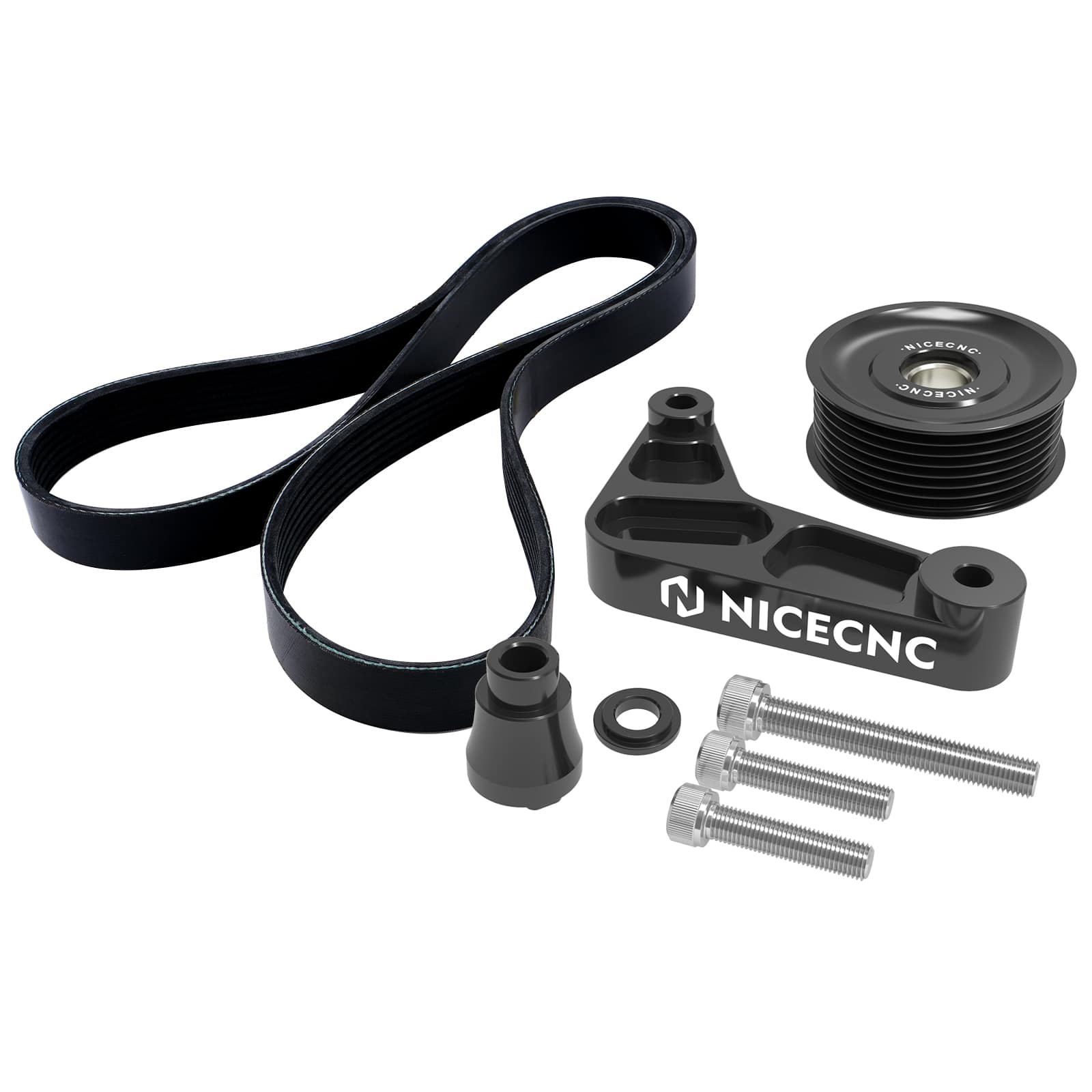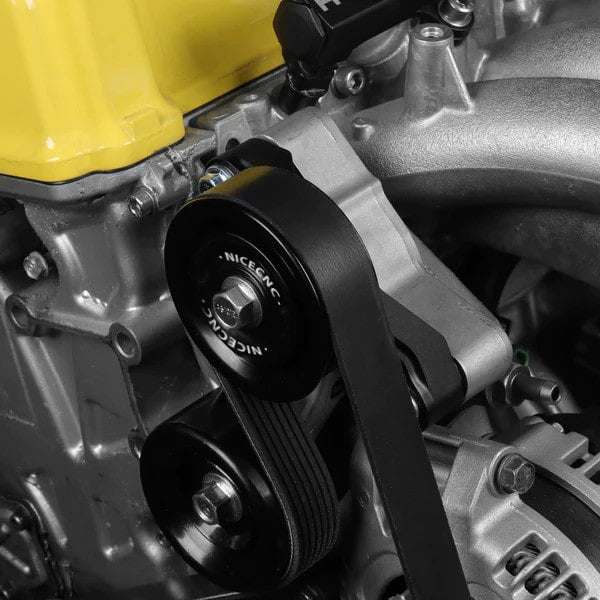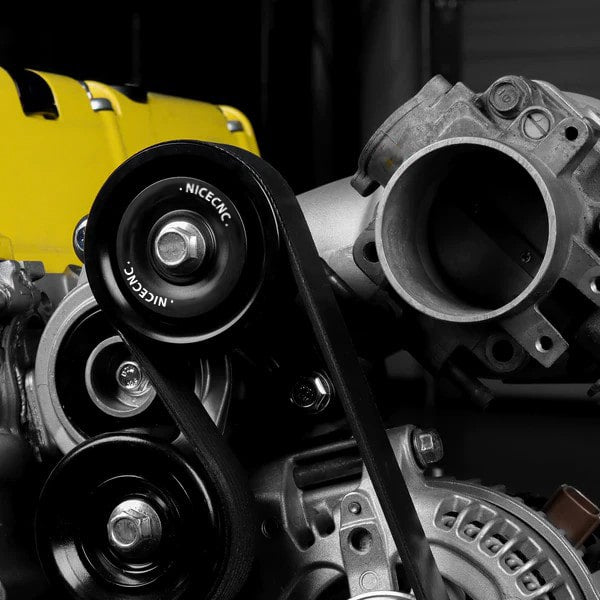 K24 Swap Adjustable EP3 Idler Pulley Kit For Honda For Acura
Features:
The NICECNC EP3 Pulley kit allows you to adjust the length of the belt manually for perfect tension.
Designed to solve the problem of adjustment of the K-series belt.
Made from premium aluminum, super lightweight and sturdy enough.
Processed by anodizing for added corrosion resistance and a sleek look. Adapt well to any bad weather conditions.
Machined by the latest-generation CNC technology that ensures high accuracy for a perfect fit.
Item Specifications:
Brand: NICECNC
Condition: 100% Brand new
Material: Billet aluminum
Processing: CNC-machined
Package Included:
1x K24 Swap Adjustable EP3 Idler Pulley Kit
Fitment:
For All K24 engines (If you need K20 model, please contact us)
You can replace A/C and P/S with the NICECNC pulley kit.
NOTE:Does not fit K24Z3 EngineDoes not fit JDM K24A Engine
Disclaimer: 
NiceCNC parts are not sponsored or endorsed by, or affiliated with the brands its parts fit, including Porsche, Subaru, Jaguar, BMW, Isuzu, Chrysler, Dodge, Jeep, Buick, Cadillac, Chevrolet, GMC, Volvo, Land Rover, Oldsmobile, Pontiac, Ford, Lincoln, Mercury, Acura, KIA, Nissan, Infiniti, International Harvester, Mitsubishi, Audi, Lexus, Toyota, Mazda, Volkswagen, Suzuki, Saab, Honda, Alfa Romeo, Saleen, Mercedes-Benz, Nash, Hummer, Freightliner, Datsun, Saturn, Turner, Geo, Lada, Fiat, Daihatsu, Opel, Vauxhall, Sabra, Tesla, Ram, Rover, Skoda, Healey, Mini, Smart, Scion, Renault, Seat, Peugeot, Merkur, Astra, Tucker, VW, Routan, Tiguan, Touareg, Jetta, Gti, Passat, Golf, Bosch, Denso, Holden, Chery, Mercedes Benz, Holden Special Vehicles, Hyundai, Trabant, Citroën, Freightline, etc.