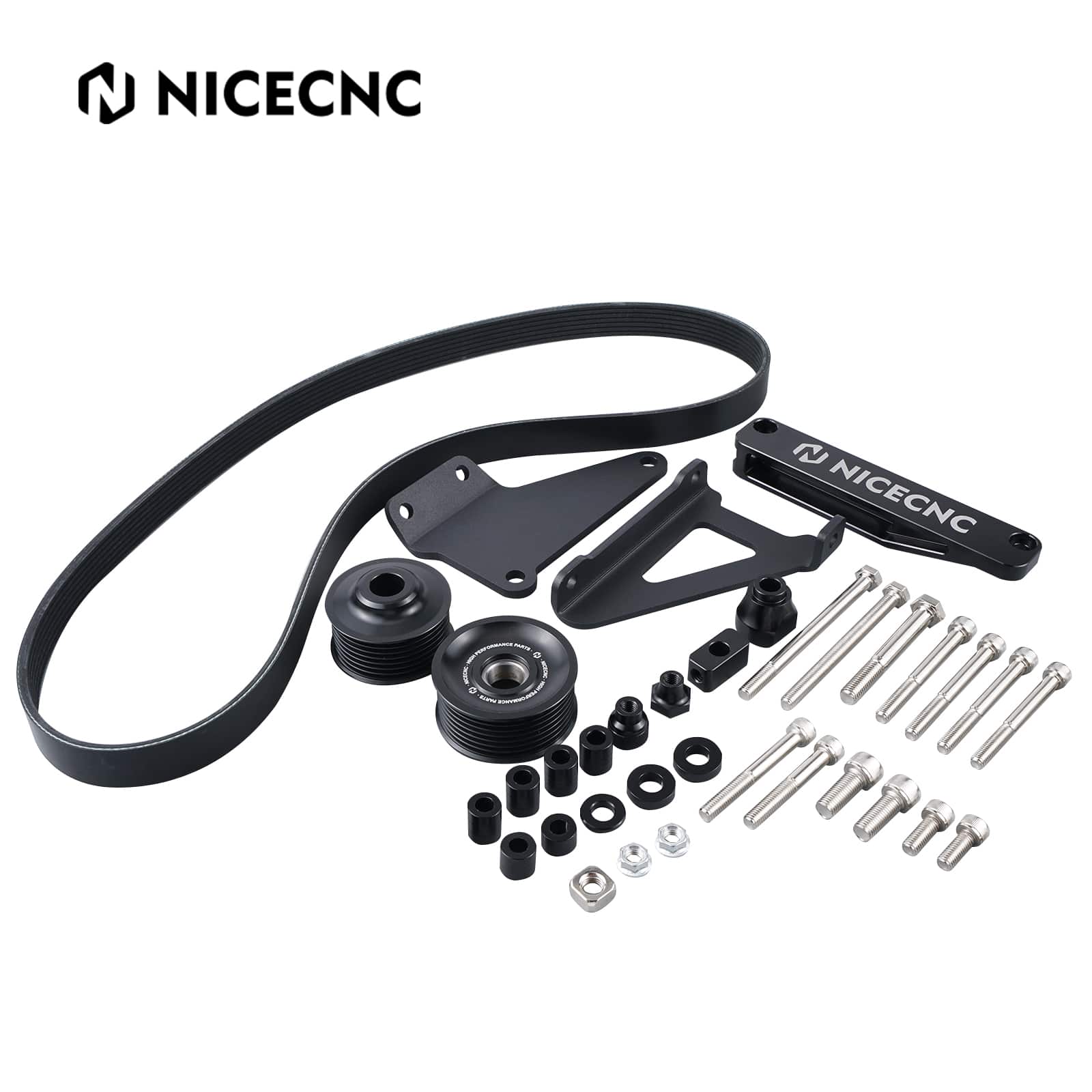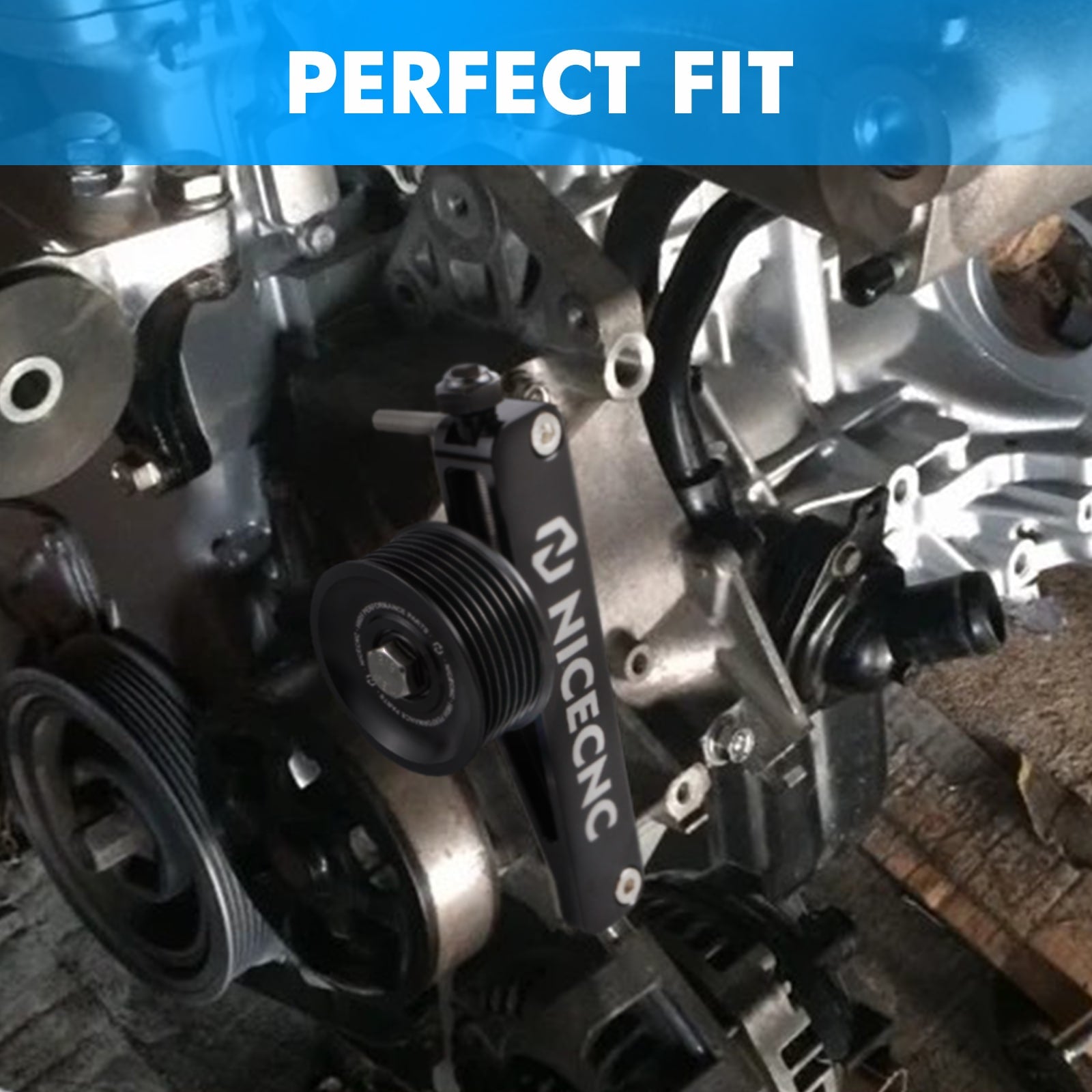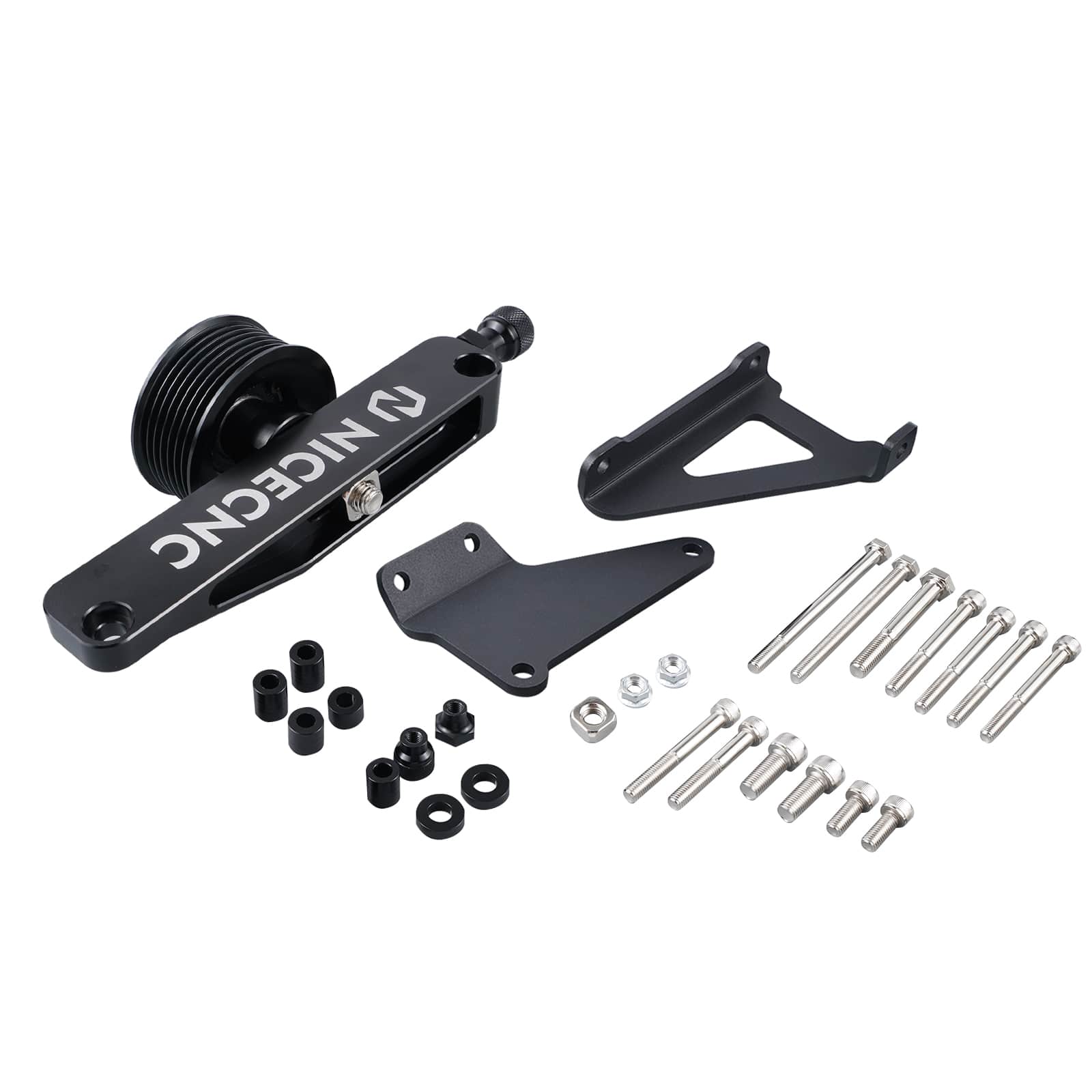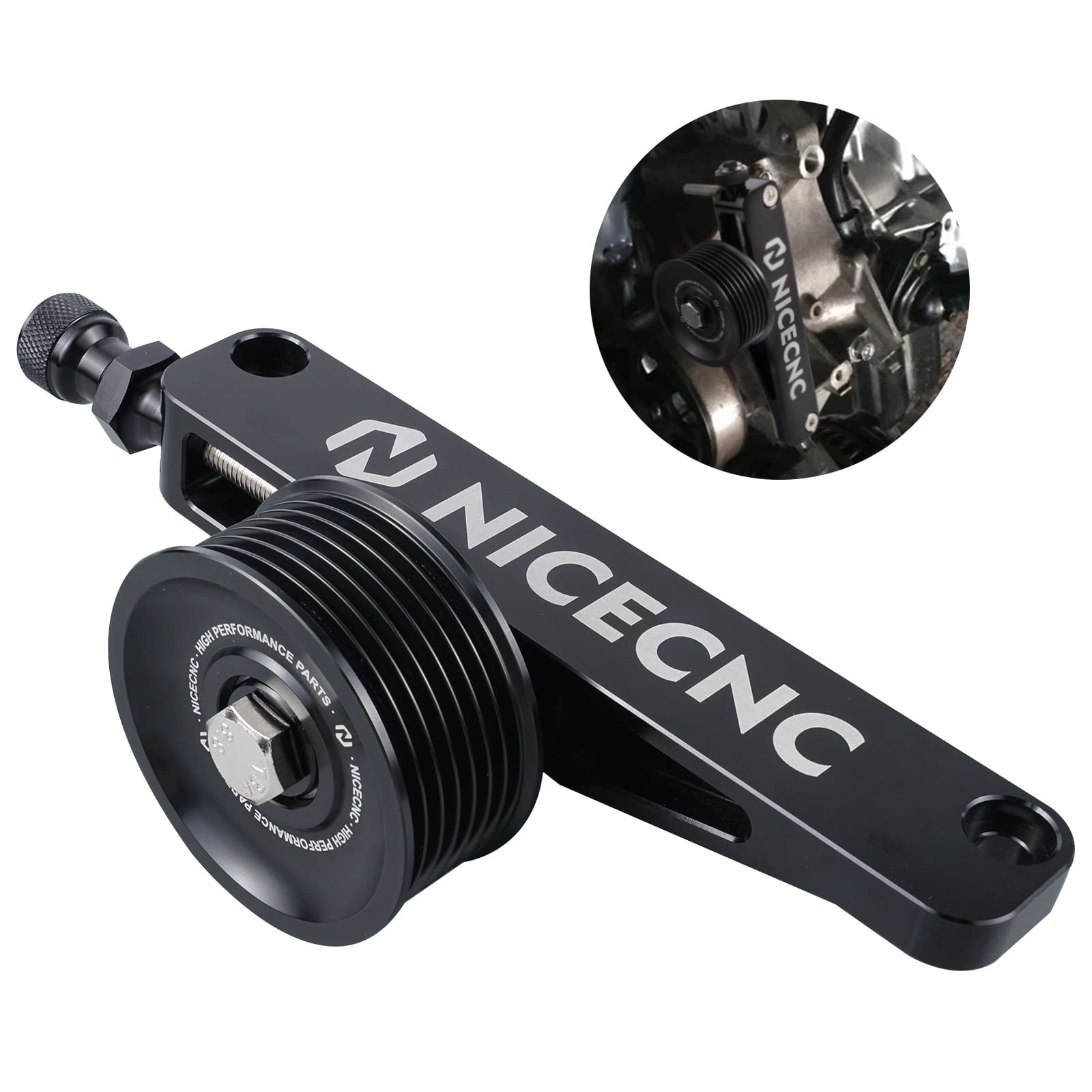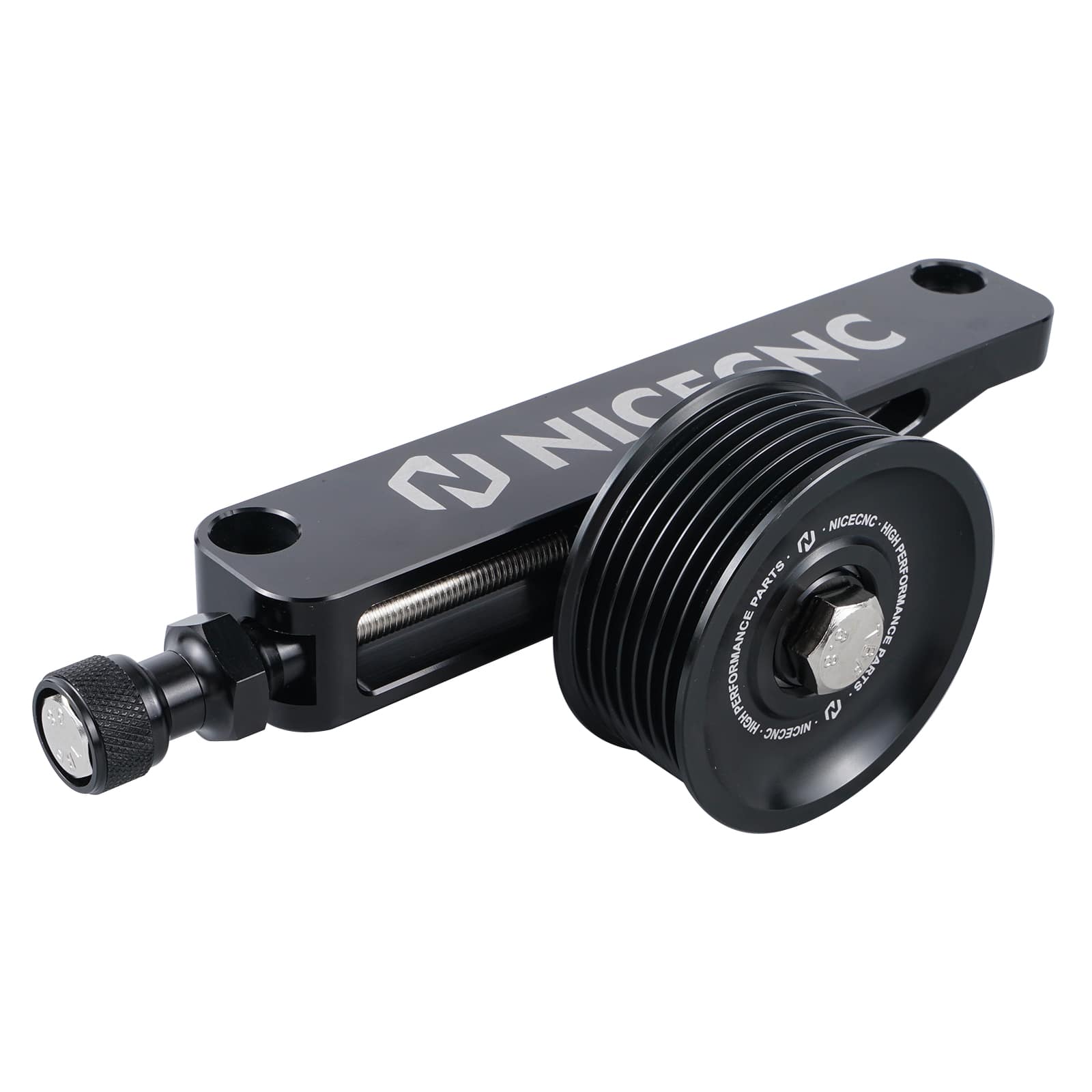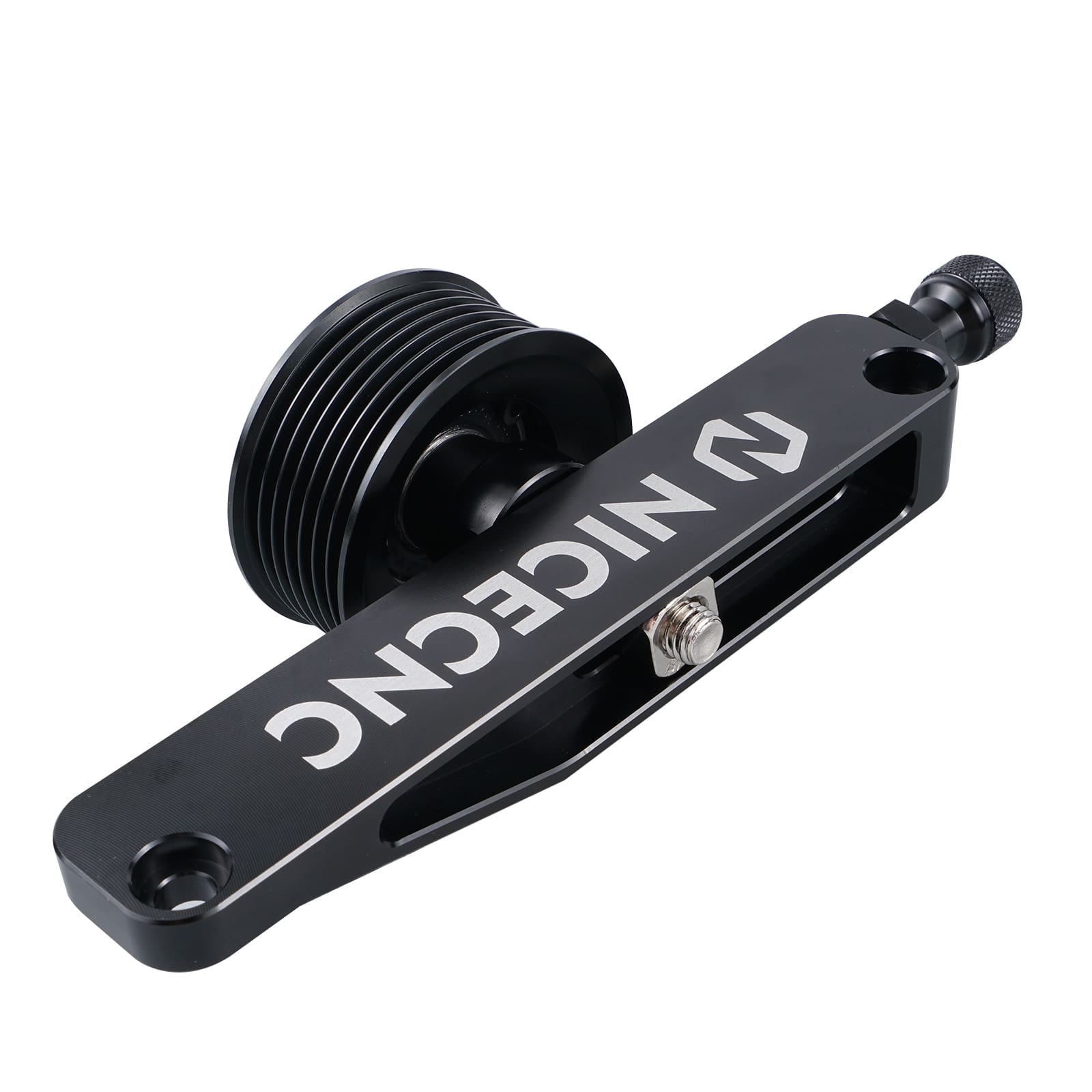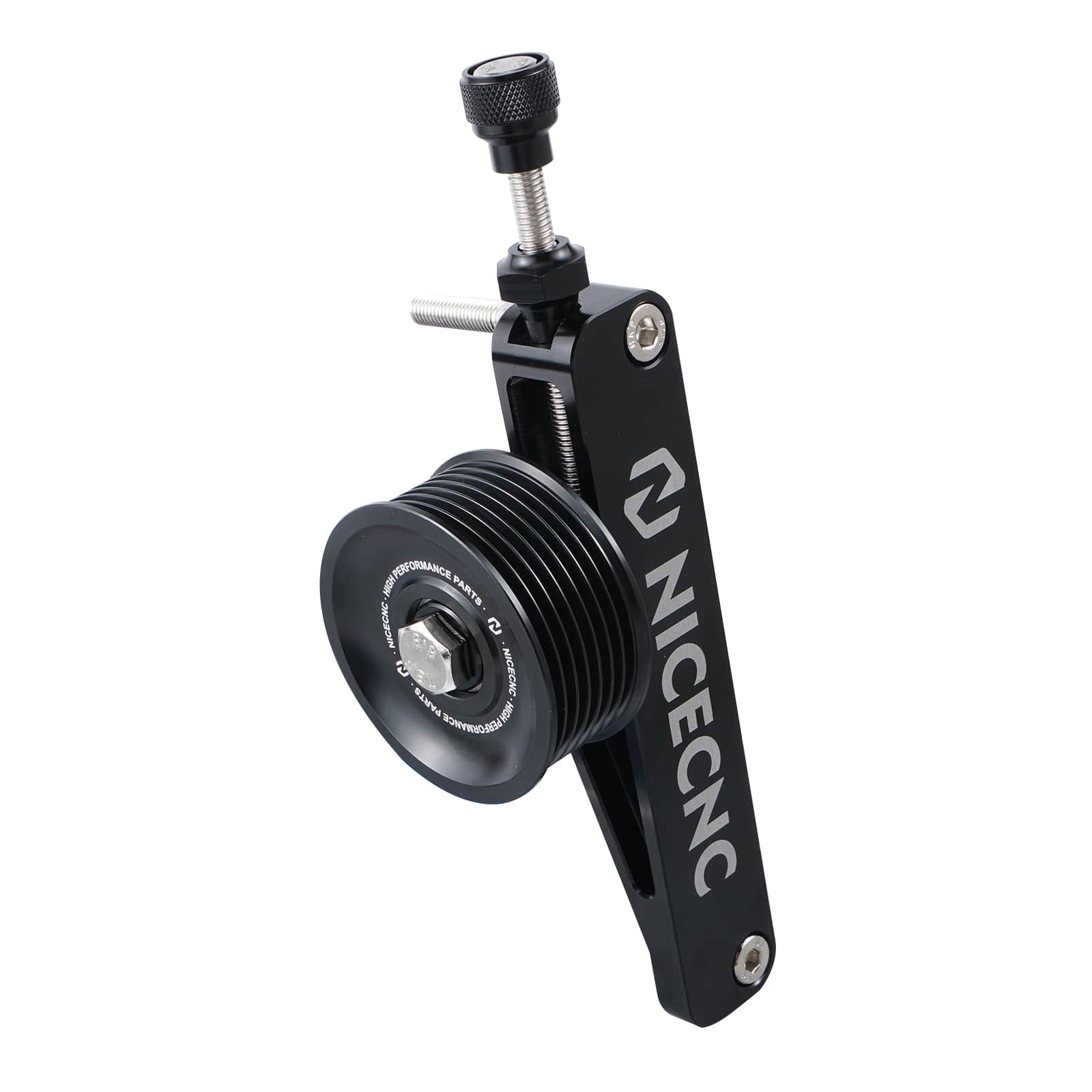 K Series A/C & P/S Replacement Pulley Kit for Honda For Acura K20 K24 K Swap RSX
Features:
Replaces the power steering and air conditioning, lower the alternator to where the A/C was originally placed.
Made of premium 6061 billet aluminum and steel for great durability.
Processed by anodizing and powder coating for added corrosion resistance.
Machined by the latest generation CNC technology that ensures high accuracy for a perfect fit.
Item Specifications:
Brand: NICECNC
Condition: 100% Brand new
Material: Billet aluminum& steel
Processing: CNC-machined
Package Included:
1x K Series A/C & P/S Replacement Pulley Kit (including all necessary mounting hardware)
Fitment:
For Honda For Acura all K20 and K24 engines.
Note:
This kit replaces both A/C and P/S, there is NO way to keep them with this kit
If you wish to keep A/C you can use the NICECNC Adjustable EP3 Pulley Kit, and purchase your own belt
Disclaimer:
Nicecnc parts are not sponsored or endorsed by, or affiliated with the brands its parts fit, including Porsche, Subaru, Jaguar, BMW, Isuzu, Chrysler, Dodge, Jeep, Buick, Cadillac, Chevrolet, GMC, Volvo, Land Rover, Oldsmobile, Pontiac, Ford, Lincoln, Mercury, Acura, KIA, Nissan, Infiniti, International Harvester, Mitsubishi, Audi, Lexus, Toyota, Mazda, Volkswagen, Suzuki, Saab, Honda, Alfa Romeo, Saleen, Mercedes-Benz, Nash, Hummer, Freightliner, Datsun, Saturn, Turner, Geo, Lada, Fiat, Daihatsu, Opel, Vauxhall, Sabra, Tesla, Ram, Rover, Skoda, Healey, Mini, Smart, Scion, Renault, Seat, Peugeot, Merkur, Astra, Tucker, VW, Routan, Tiguan, Touareg, Jetta, Gti, Passat, Golf, Bosch, Denso, Holden, Chery, Mercedes Benz, Holden Special Vehicles, Hyundai, Trabant, Citroën, Freightline, etc.