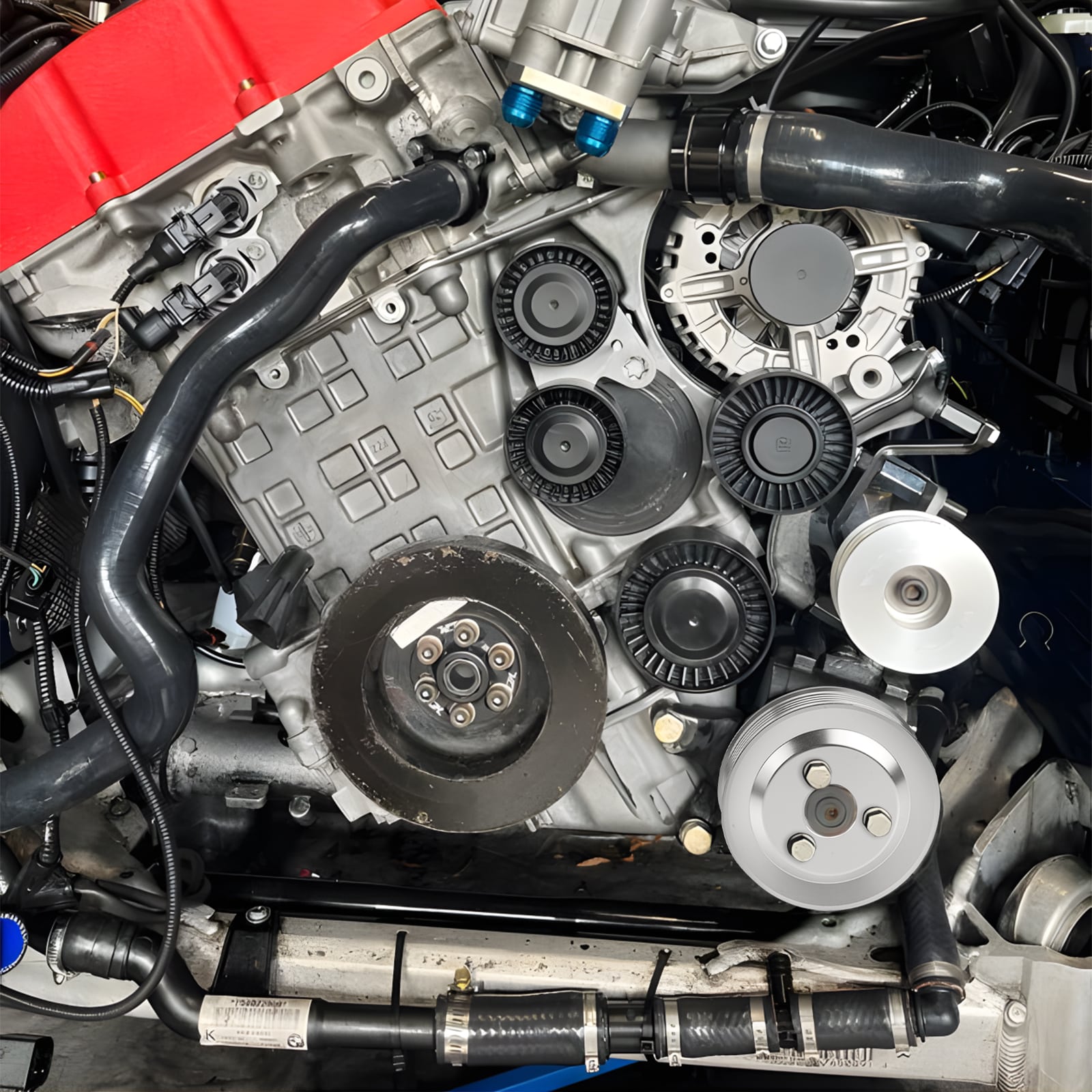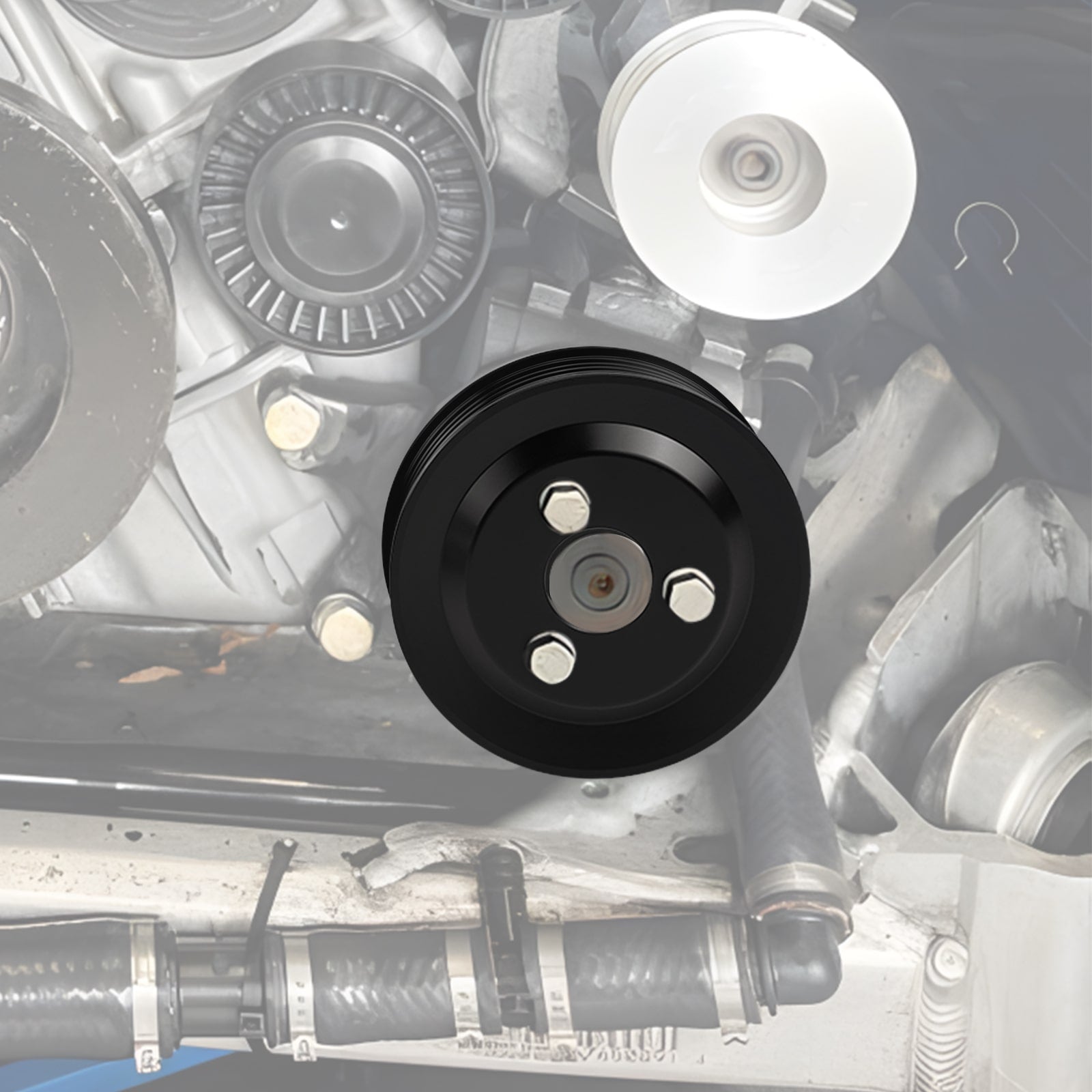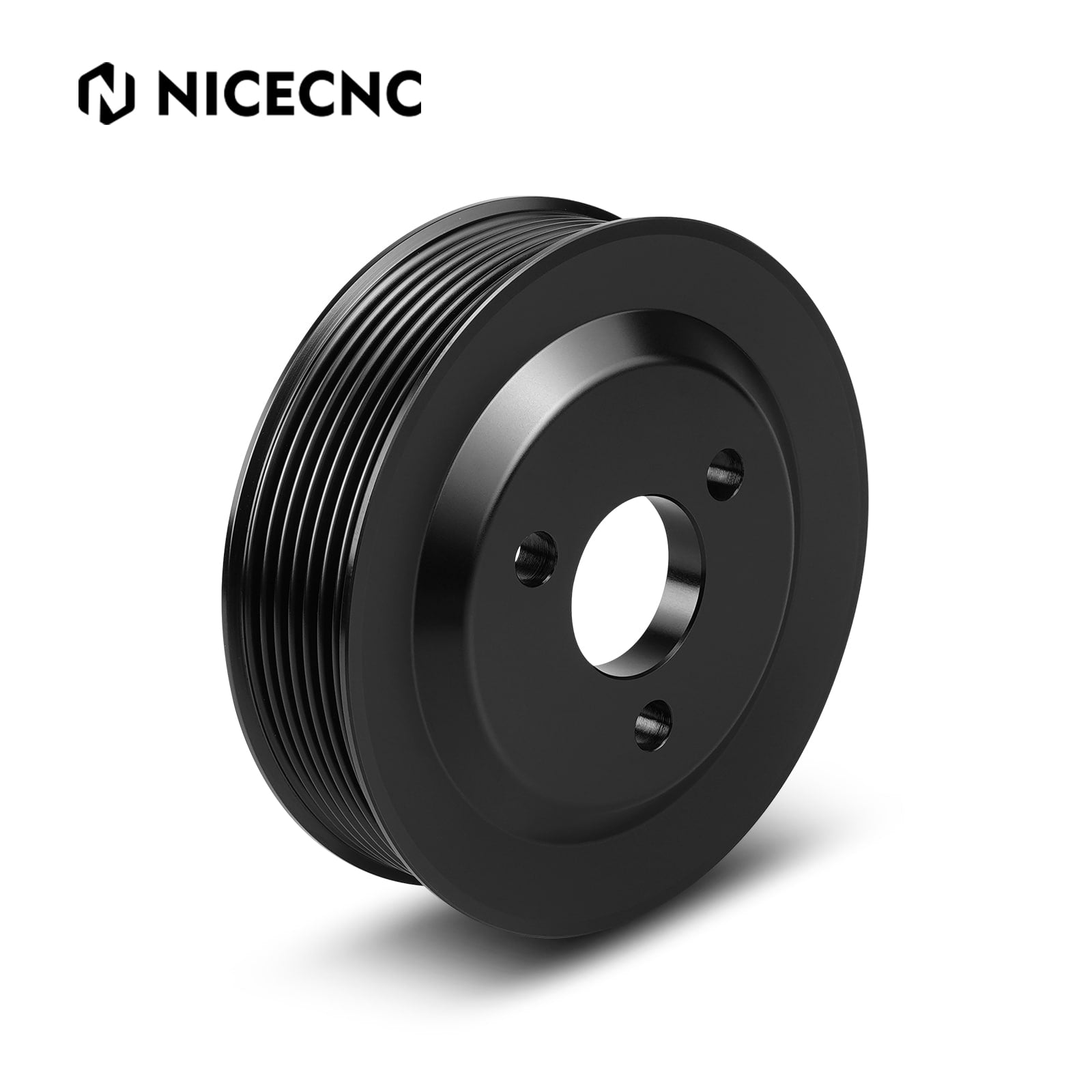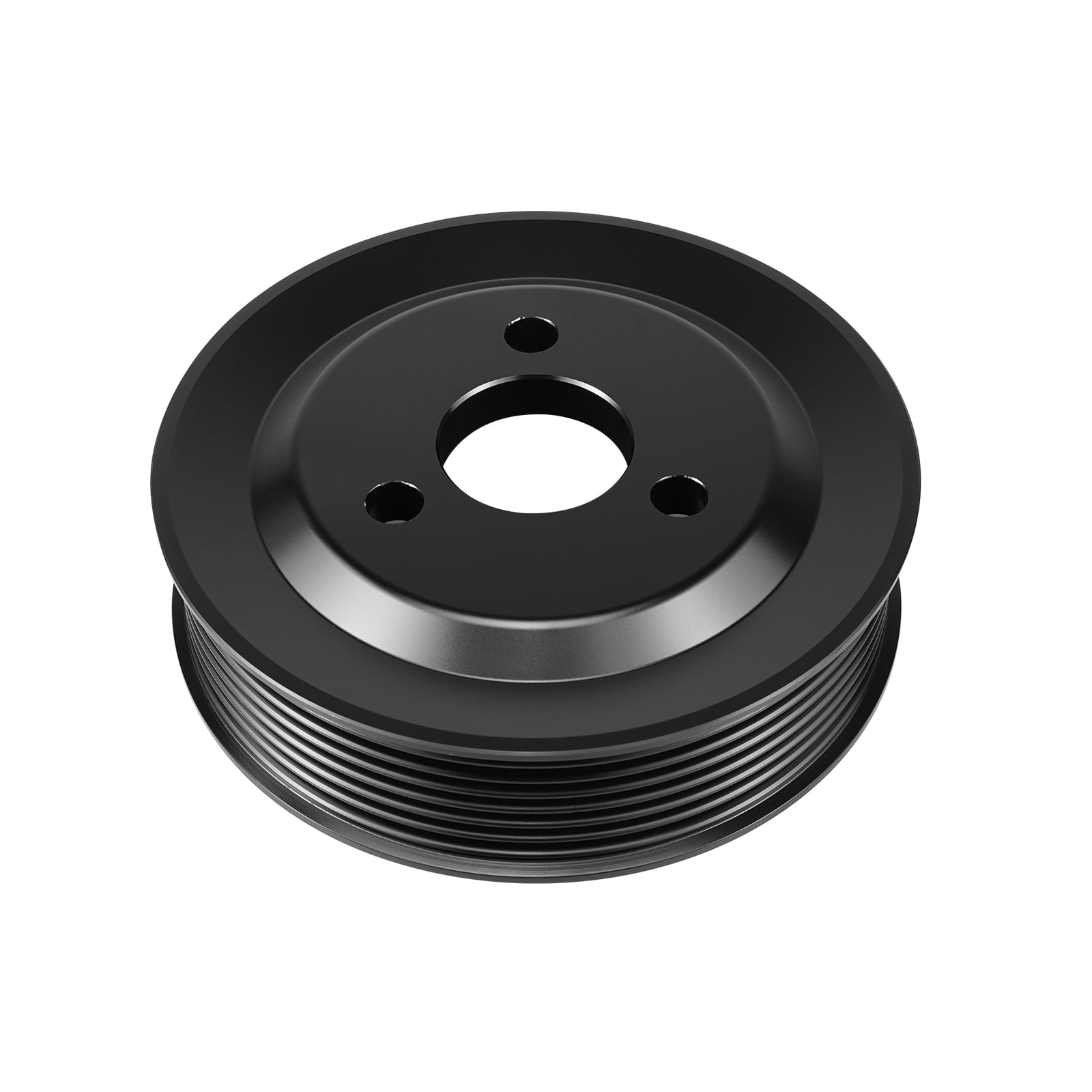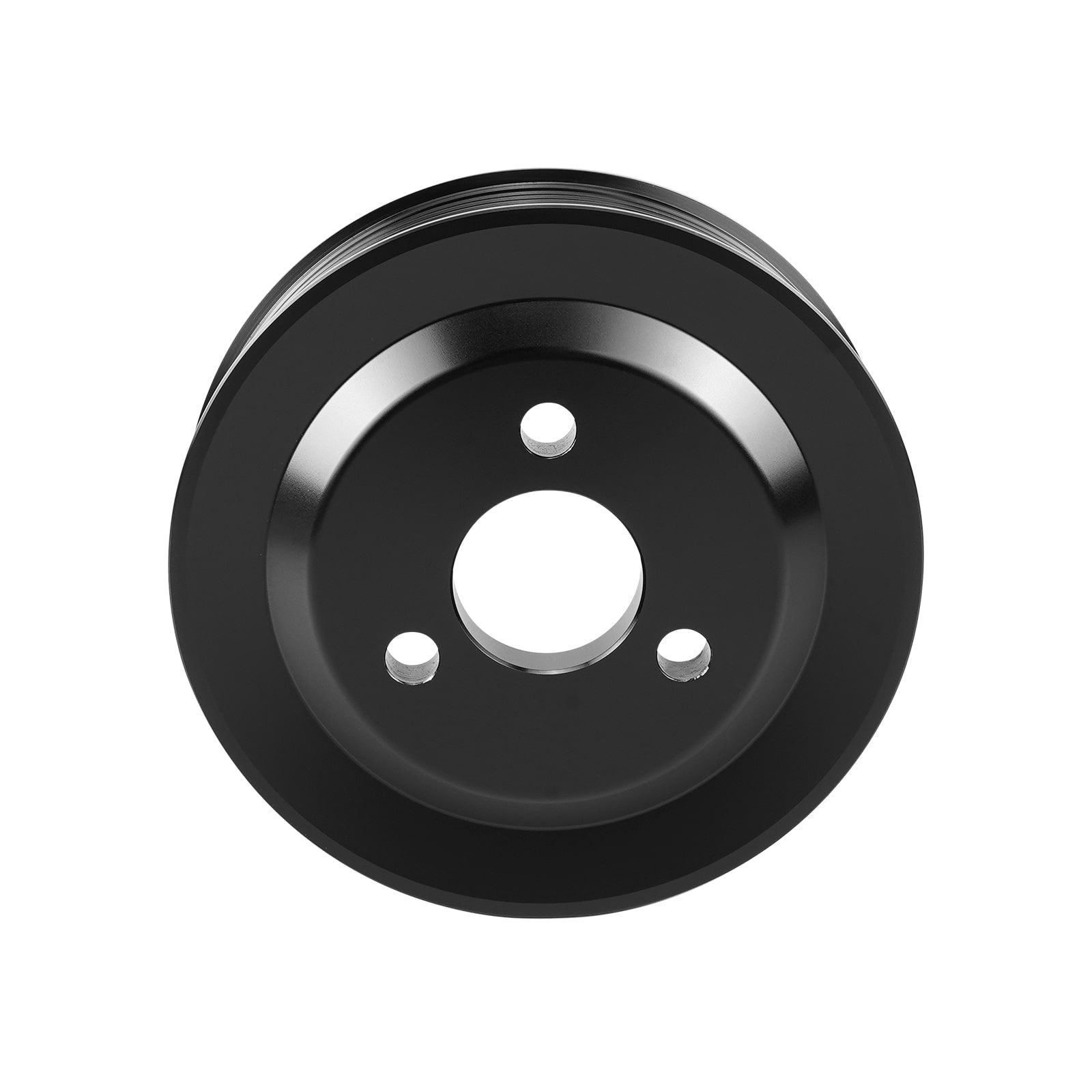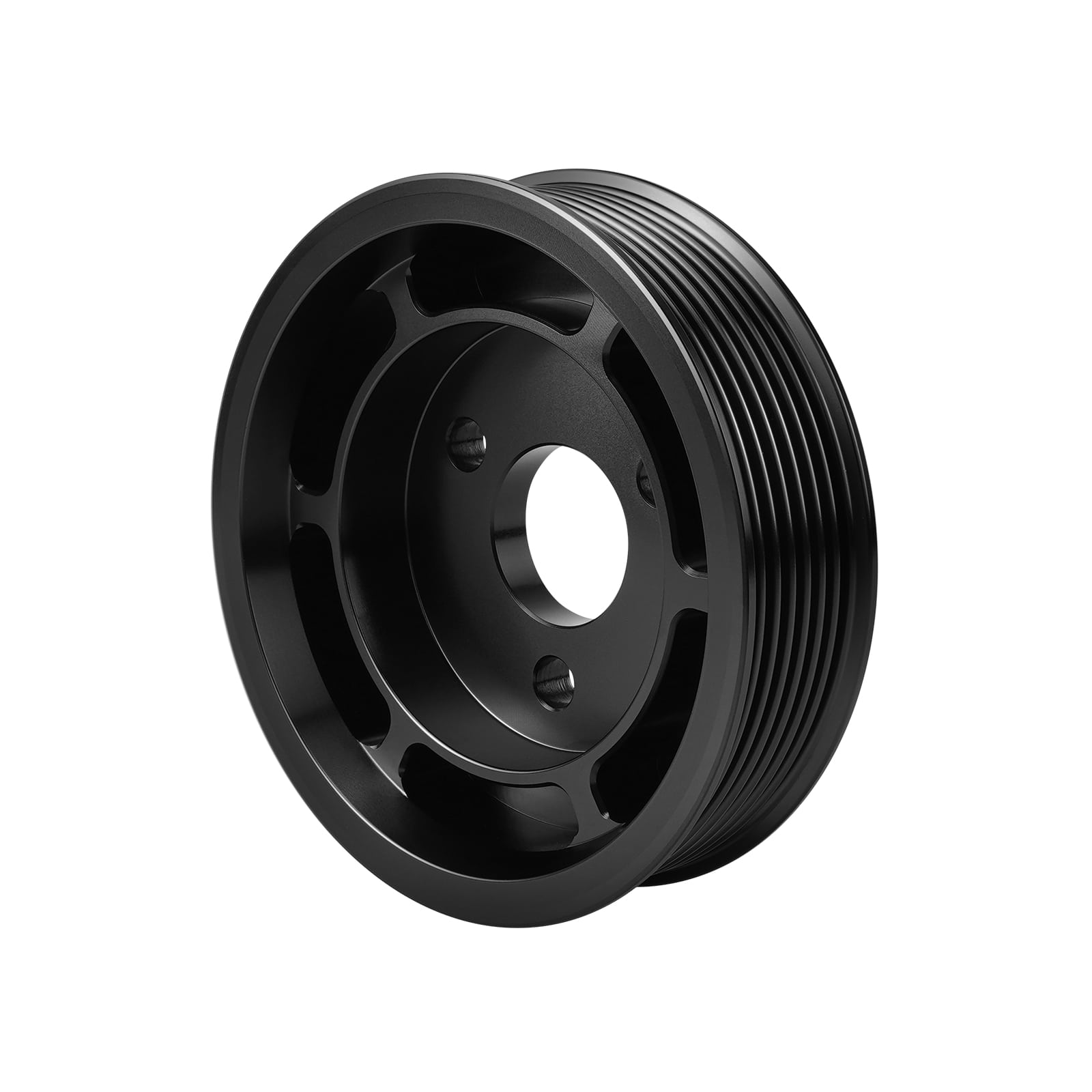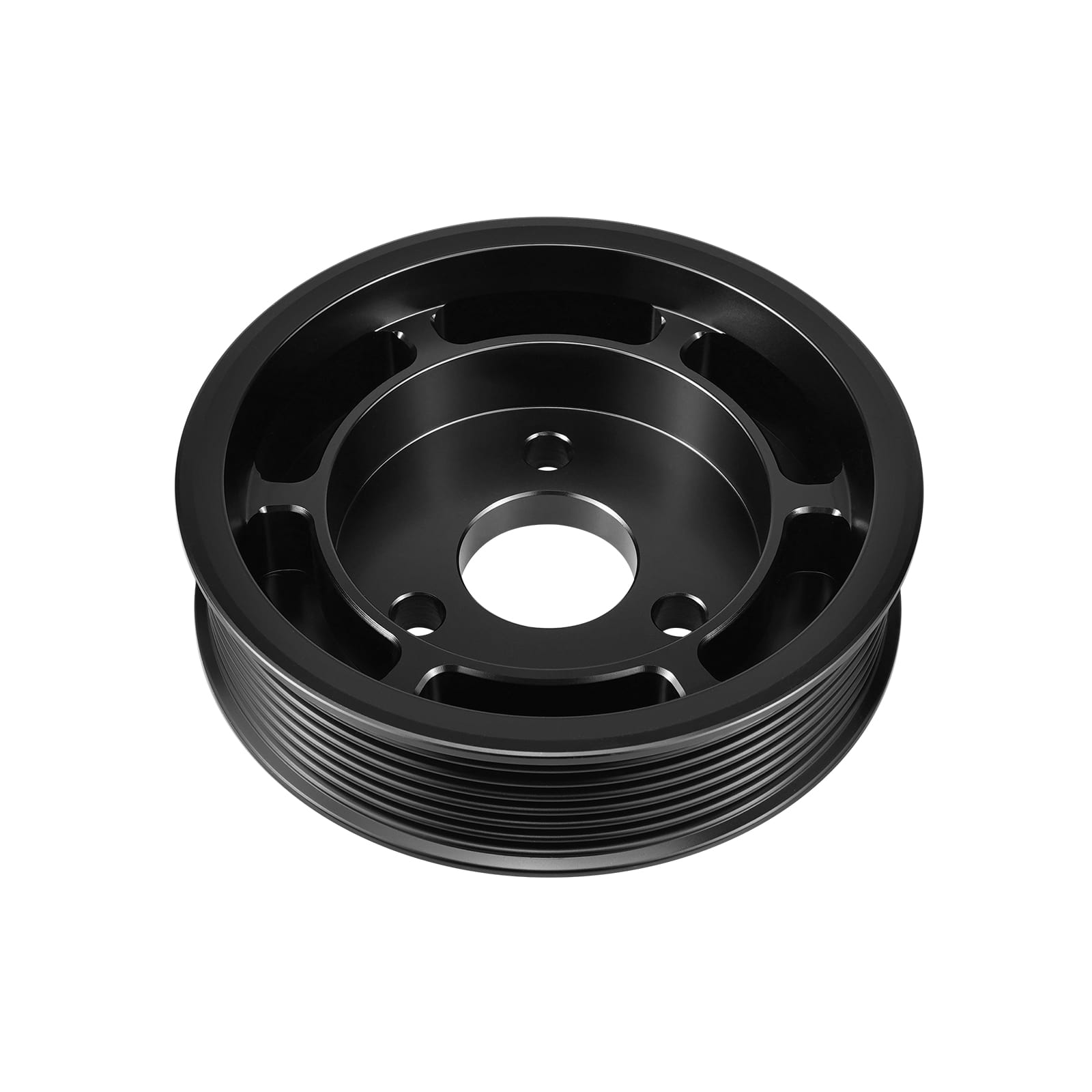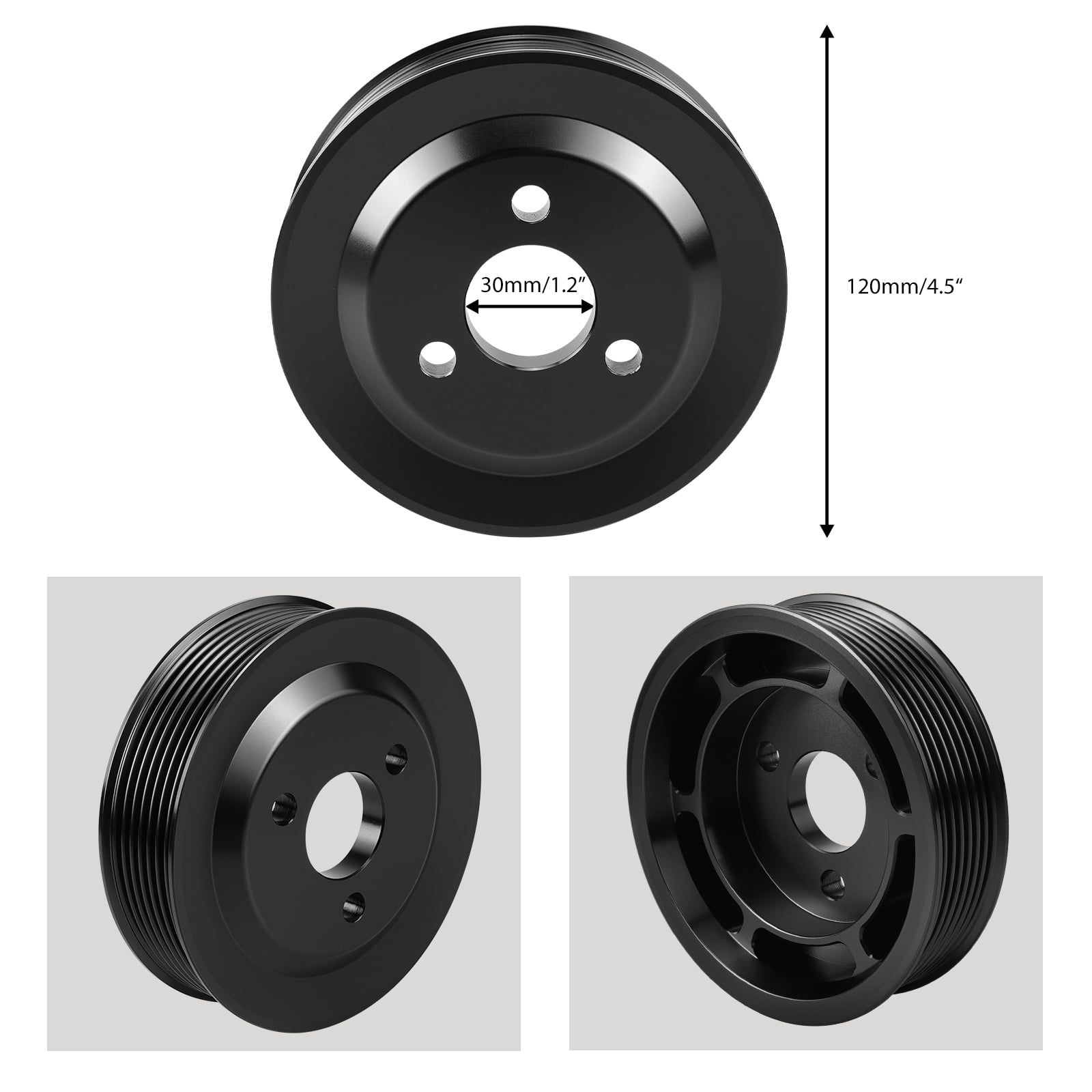 Heavy Duty Power Steering Pulley Belt Protection For BMW E82 E88 E91 E92 135i 335i N54 3.0L
A common problem with the N54 (and earlier N55) with hydraulic power steering was the tendency for the plastic pulley to hit the subframe or break. This causes the belt to pop out of the pulley, leaving you stranded without a serpentine belt. Worse still, if you continue to run the vehicle with the belt off, there is a high risk of the belt being sucked into the engine. Solve the dreaded plastic power steering pulley problem with NICECNC's 100% billet aluminium power steering pulley.

Features:

Robust Construction- 6061 billet aluminium for great durability, CNC machined, safe to drive, unlike the plastic pulley that tends to crack or break.
Anodised surface-Beautifully finished and corrosion resistant .
Lightweight - precise quality control, close to the weight of a normal pulley and lighter than the cast aluminium versions on the market.
Excellent alternative - perfect replacement for plastic pulleys when replacing power steering pumps or repairing drive belts.

Item Specifics:

Brand: NICECNC
Type: Power Steering Pulley
Material: Aluminium
Surface Finished: Anodised
Replace OEM Number: 32427553955

Fitment:
For BMW E82 / E88 135i N54 2008-2010
For BMW E90 / E91 / E92 / E93 335i N54 2007-2010
For BMW E90 / E91 / E92 / E93 335xi N54 2007-2010

Disclaimer: 
Nicecnc parts are not sponsored or endorsed by, or affiliated with the brands its parts fit, including Porsche, Subaru, Jaguar, BMW, Isuzu, Chrysler, Dodge, Jeep, Buick, Cadillac, Chevrolet, GMC, Volvo, Land Rover, Oldsmobile, Pontiac, Ford, Lincoln, Mercury, Acura, KIA, Nissan, Infiniti, International Harvester, Mitsubishi, Audi, Lexus, Toyota, Mazda, Volkswagen, Suzuki, Saab, Honda, Alfa Romeo, Saleen, Mercedes-Benz, Nash, Hummer, Freightliner, Datsun, Saturn, Turner, Geo, Lada, Fiat, Daihatsu, Opel, Vauxhall, Sabra, Tesla, Ram, Rover, Skoda, Healey, Mini, Smart, Scion, Renault, Seat, Peugeot, Merkur, Astra, Tucker, VW, Routan, Tiguan, Touareg, Jetta, Gti, Passat, Golf, Bosch, Denso, Holden, Chery, Mercedes Benz, Holden Special Vehicles, Hyundai, Trabant, Citroën, Freightline, etc.