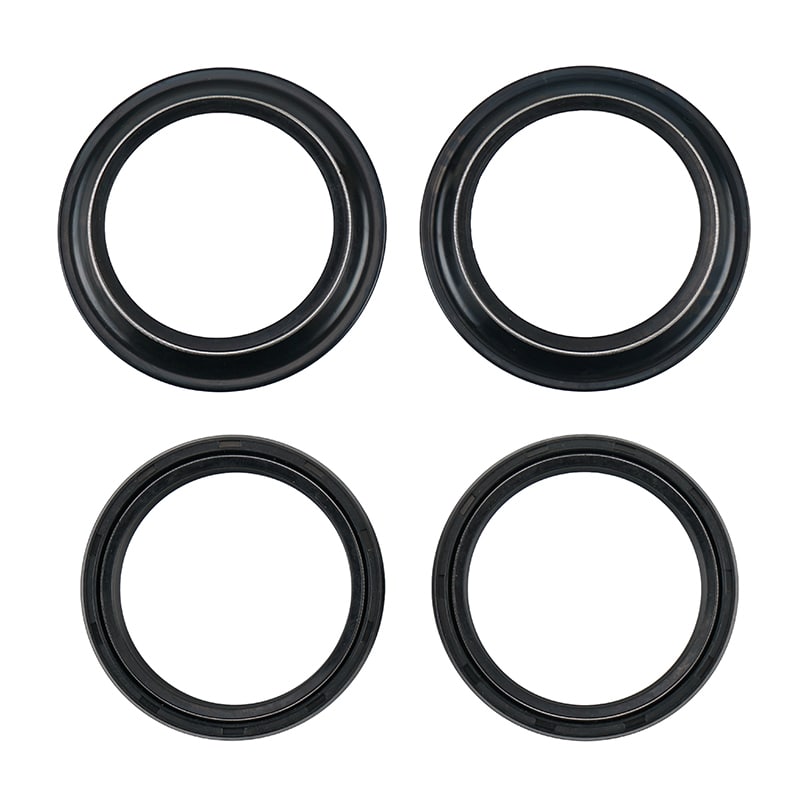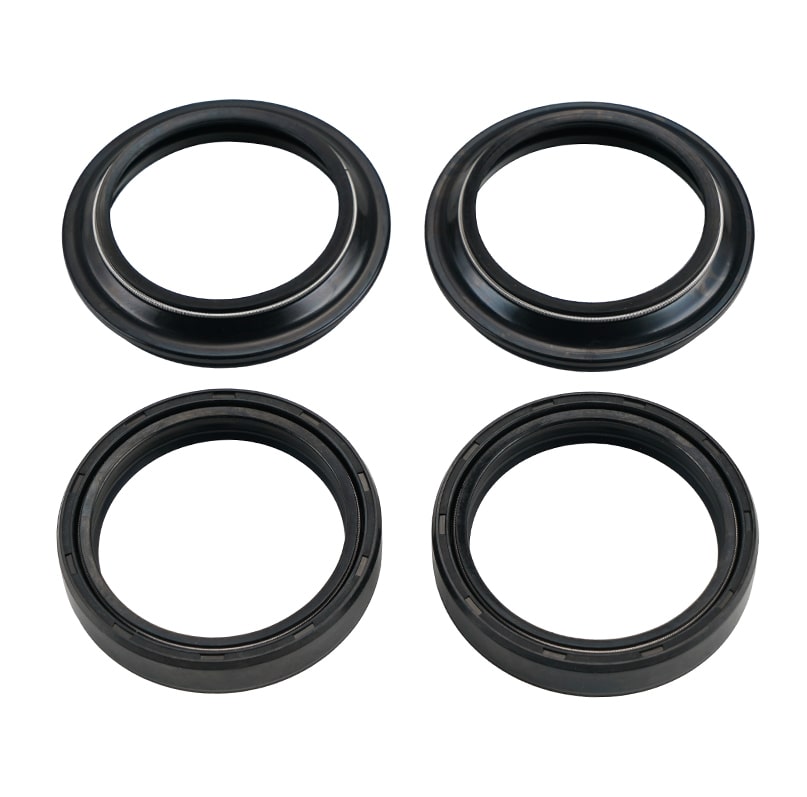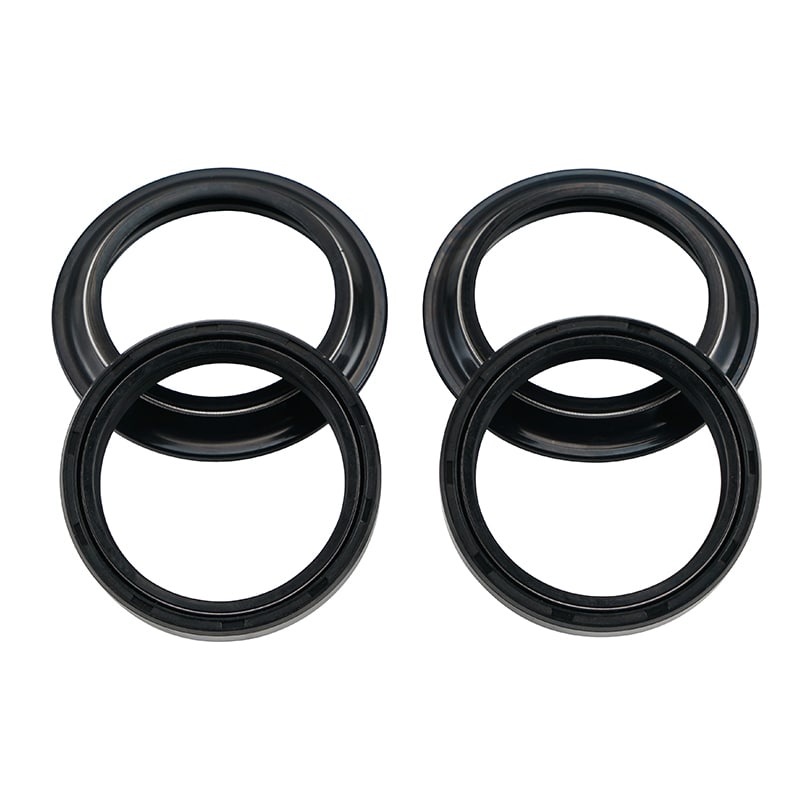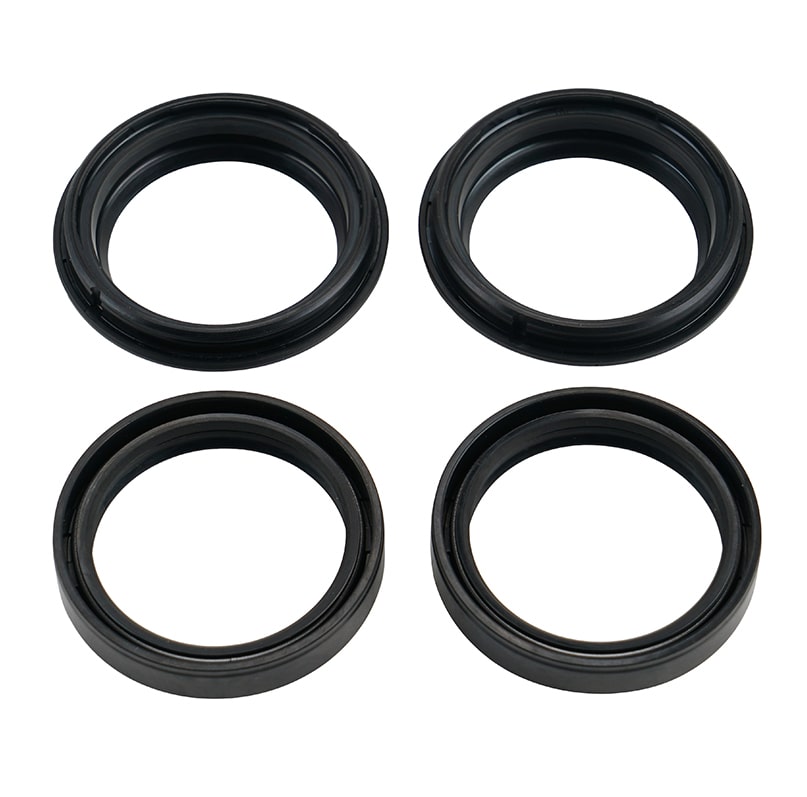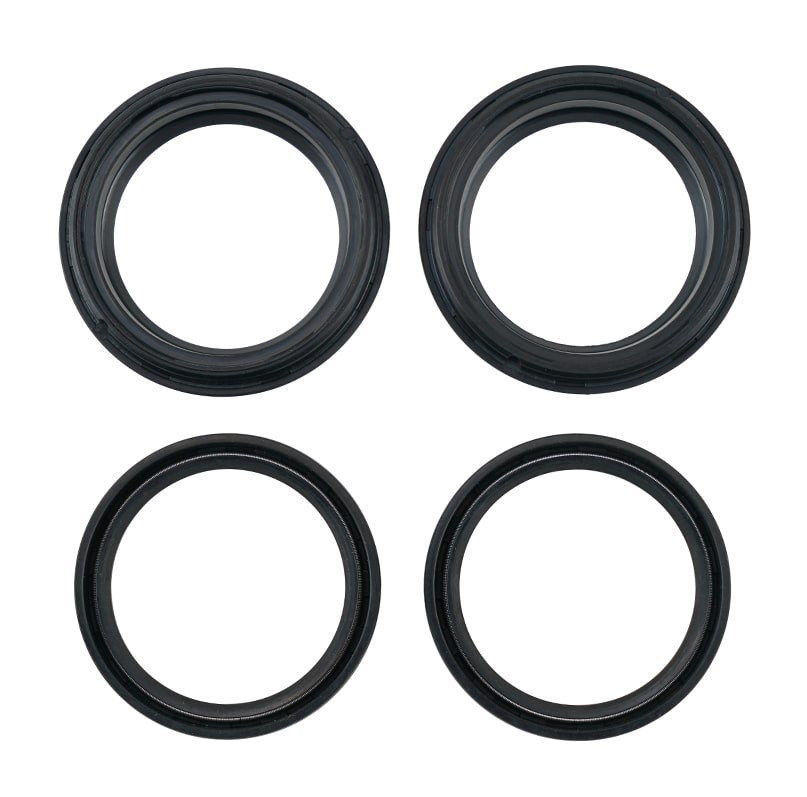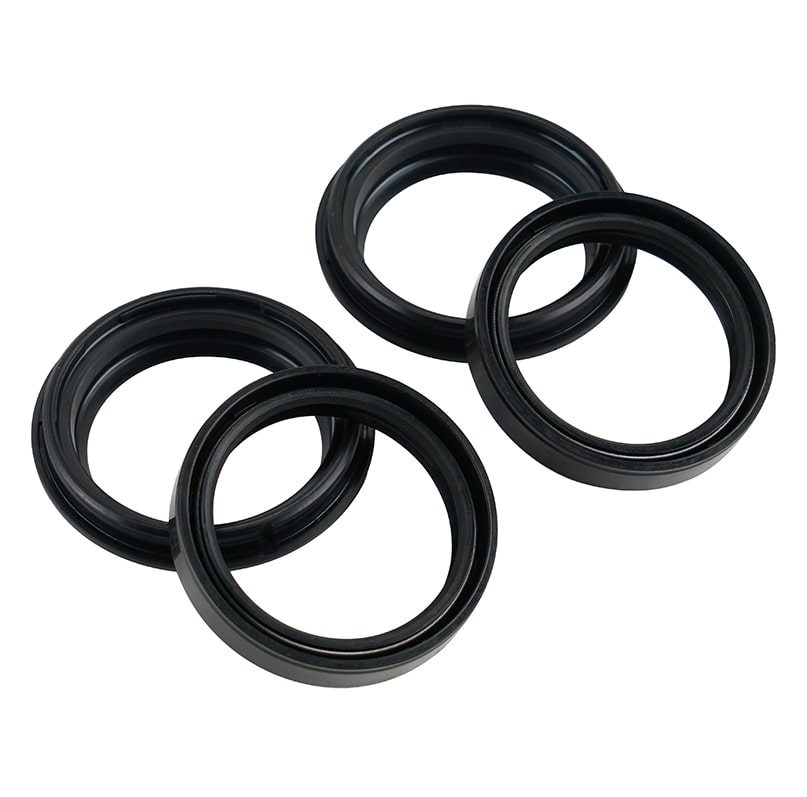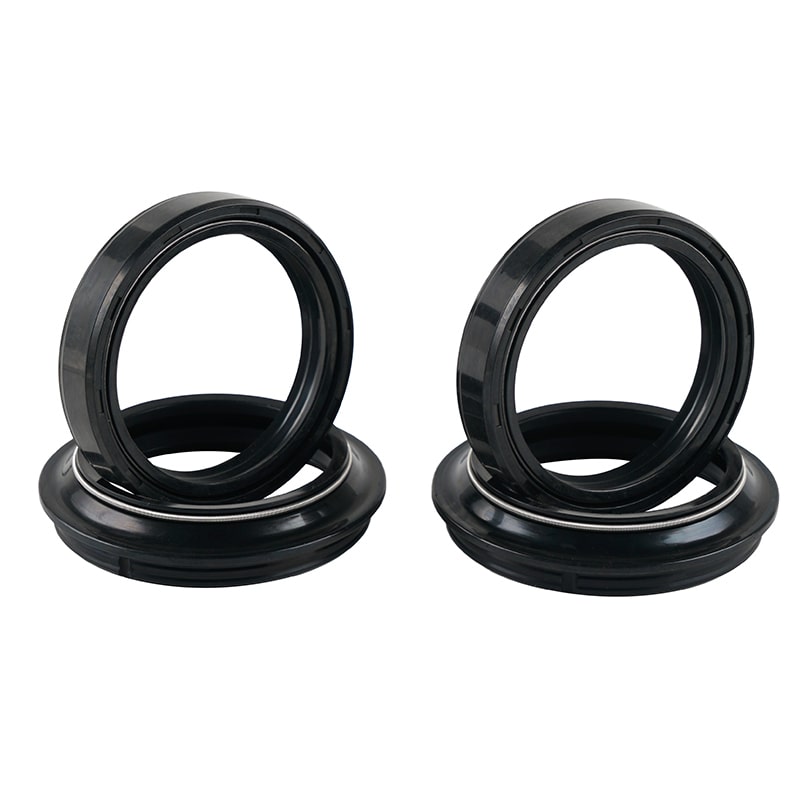 Front Fork & Dust Seals Kit For Honda Suzuki Kawasaki
 Features:
Brand New Fork and Dust Seal Kit.
High performance design, Easy to install.
Equalized seal pressure creates less drag and longer seal life.
Dust seals features external garter springs on dust seals keep fork tubes clean.
Specifications:

Condiotion: 100% Brand New
Material: Rubber
Placement on Vehicle: Front
Part Type: Fork & Dust Seal Kit
Replaces Part Number: 56-142,56142
Fitment Position: Front Fork Damper Shock Absorber
Fitment:
2010 Triumph Thunderbird

2008-2009 For Buell 1125R Helicon
2009 For Buell 1125CR Helicon
2008-2009 For Buell Ulysses XB12X

2007 For Honda CR250R
2006 For Honda CR250R
2005 For Honda CR250R
2004 For Honda CR250R
2003 For Honda CR250R
2002 For Honda CR250R
2001 For Honda CR250R
2000 For Honda CR250R
1999 For Honda CR250R
1998 For Honda CR250R
1997 For Honda CR250R
2013 For Honda CRF250R
2012 For Honda CRF250R
2011 For Honda CRF250R
2010 For Honda CRF250R

2015 For Honda CRF250X
2013 For Honda CRF250X
2012 For Honda CRF250X
2009 For Honda CRF250X
2008 For Honda CRF250X
2006 For Honda CRF250X
2007 For Honda CRF250X
2005 For Honda CRF250X
2004 For Honda CRF250X
2008 For Honda CRF450R
2007 For Honda CRF450R
2006 For Honda CRF450R
2005 For Honda CRF450R
2004 For Honda CRF450R
2003 For Honda CRF450R
2002 For Honda CRF450R
2015 For Honda CRF450X
2014 For Honda CRF450X
2013 For Honda CRF450X
2012 For Honda CRF450X
2009 For Honda CRF450X
2008 For Honda CRF450X
2007 For Honda CRF450X
2006 For Honda CRF450X
2005 For Honda CRF450X
2013 For Kawasaki KX250F
2012 For Kawasaki KX250F
2011 For Kawasaki KX250F
2010 For Kawasaki KX250F
2009 For Kawasaki KX250F
2008 For Kawasaki KX250F
2007 For Kawasaki KX250F
2006 For Kawasaki KX250F

2007 For Suzuki RM125
2006 For Suzuki RM125
2005 For Suzuki RM125
2004 For Suzuki RM125
2003 For Suzuki RM125
2002 For Suzuki RM125
2008 For Suzuki RM250
2007 For Suzuki RM250
2006 For Suzuki RM250
2005 For Suzuki RM250
2004 For Suzuki RM250
2012 For Suzuki RM-Z250
2011 For Suzuki RM-Z250
2010 For Suzuki RM-Z250
2009 For Suzuki RM-Z250
2008 For Suzuki RM-Z250
2007 For Suzuki RM-Z250
2012 For Suzuki RM-Z450
2011 For Suzuki RM-Z450
2010 For Suzuki RM-Z450
2009 For Suzuki RM-Z450
2008 For Suzuki RM-Z450
2007 For Suzuki RM-Z450
2006 For Suzuki RM-Z450
2005 For Suzuki RM-Z450
2017 For Suzuki RMX450Z
2010 For Suzuki RMX450Z
2017 For Suzuki DR-Z400S
2013 For Suzuki DR-Z400SM
2009 For Suzuki DR-Z400SM
2008 For Suzuki DR-Z400SM
2007 For Suzuki DR-Z400SM
2006 For Suzuki DR-Z400SM
2005 For Suzuki DR-Z400SM
Disclaimer: Nicecnc Store parts are not sponsored or endorsed by, or affiliated with the brands its parts fit, including Harley-Davidson,KTM, Duke,Aprilia,Triumph,Husqvarna, Honda, Yamaha, Kawasaki, Suzuki, Beta, GASGAS, Sherco, Polaris, Can-am, Arctic Cat, Ski-Doo,Piaggio, Ducati, MV Agusta, Moto Guzzi, Benelli, Buell, CF-Moto, Enfield, Hyosung, Indian,etc.