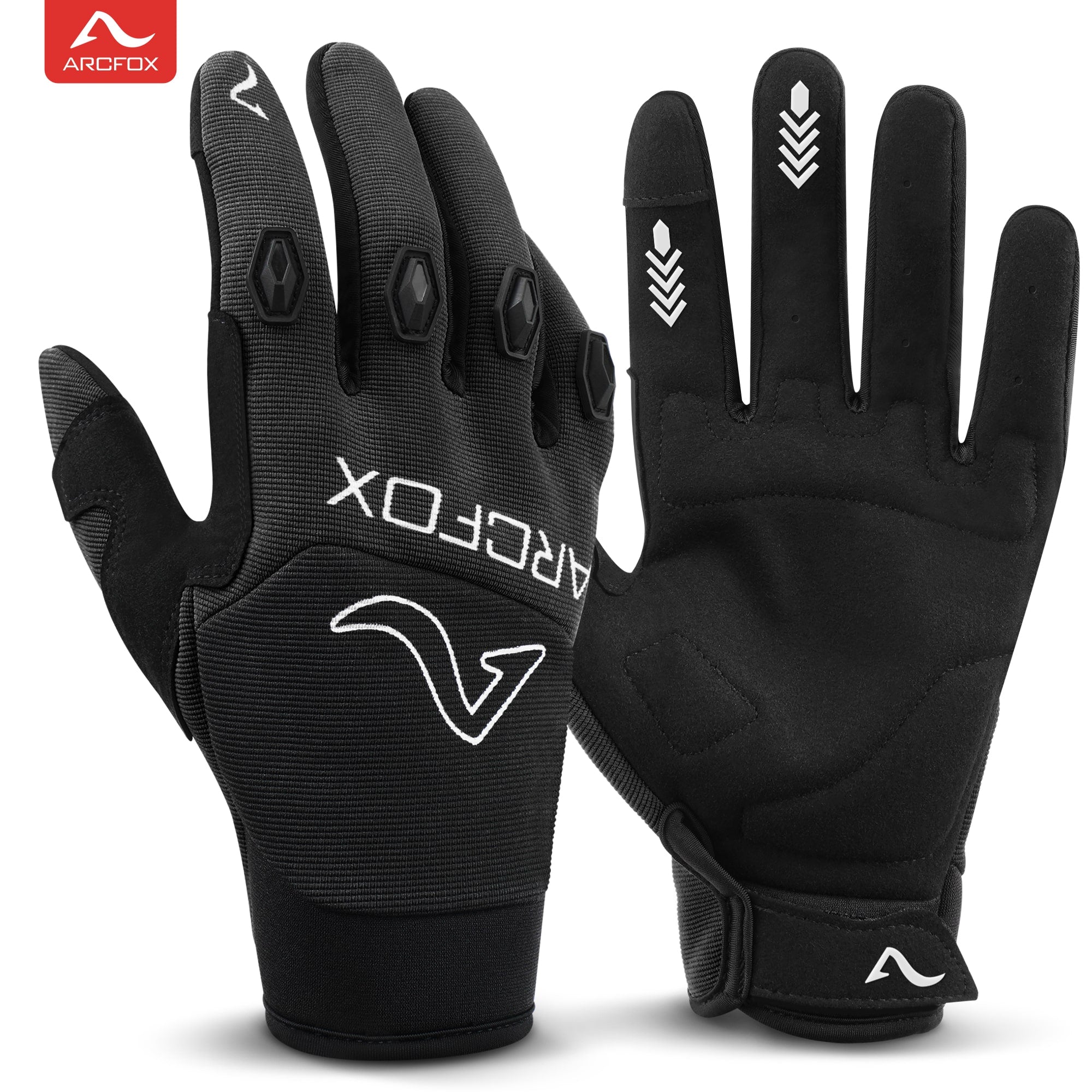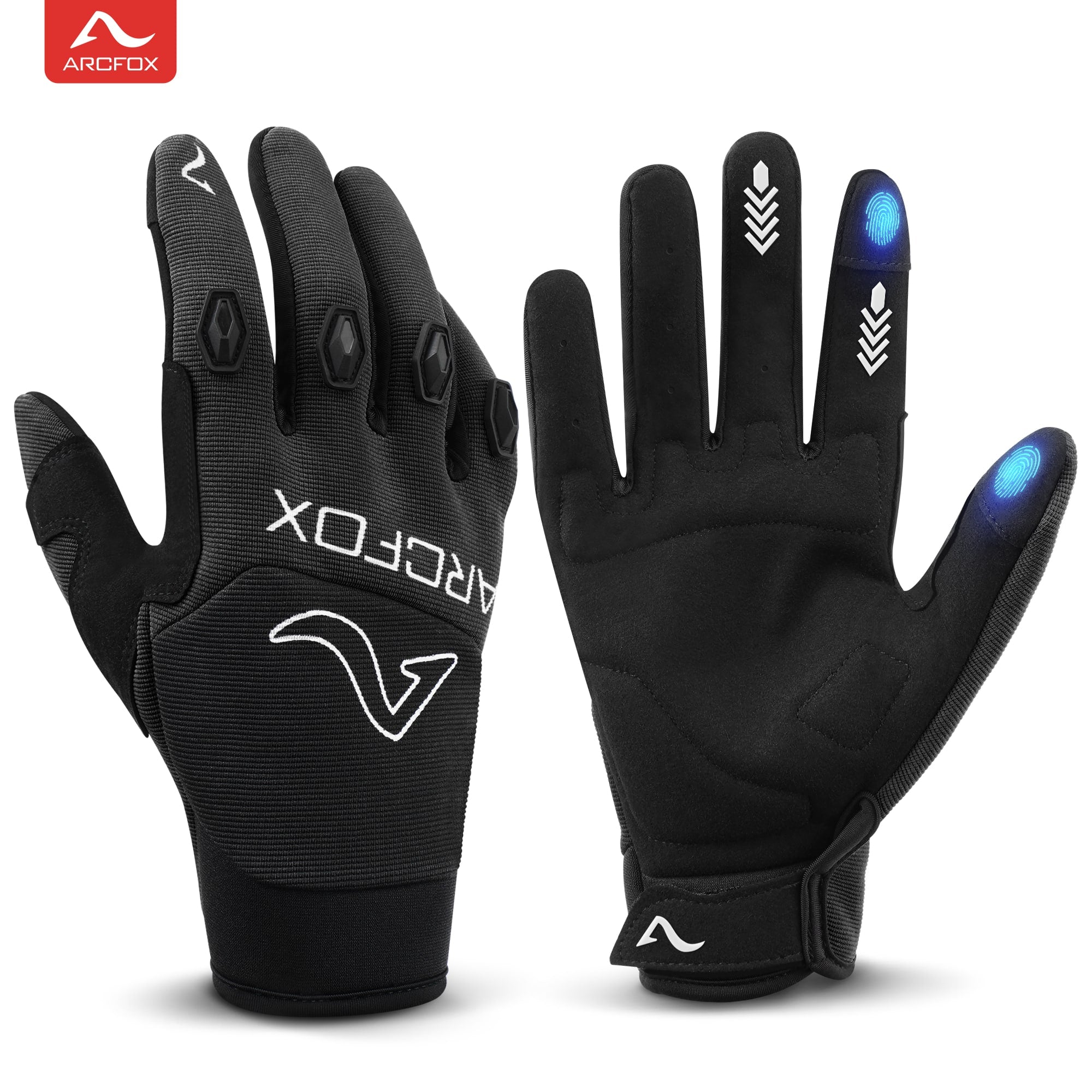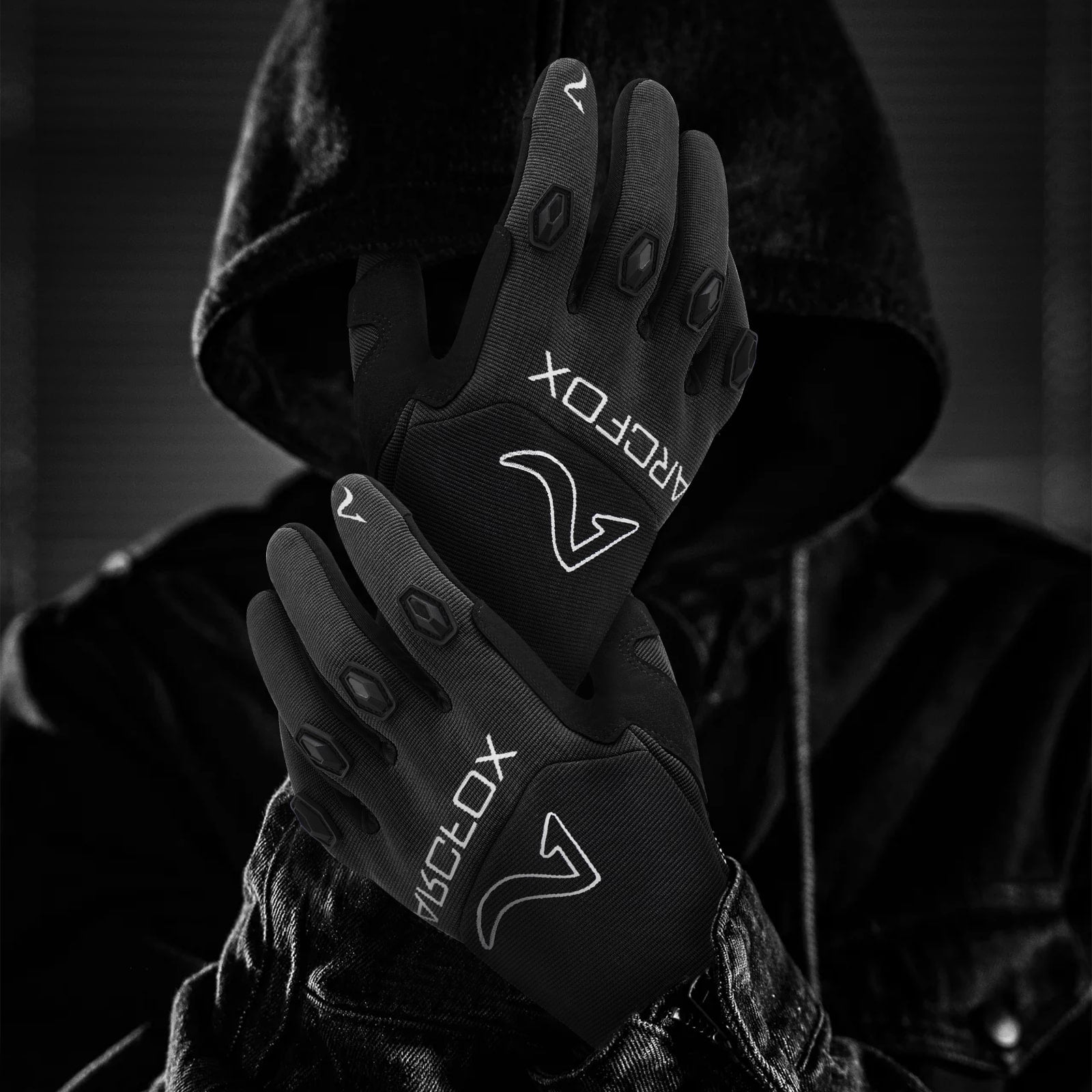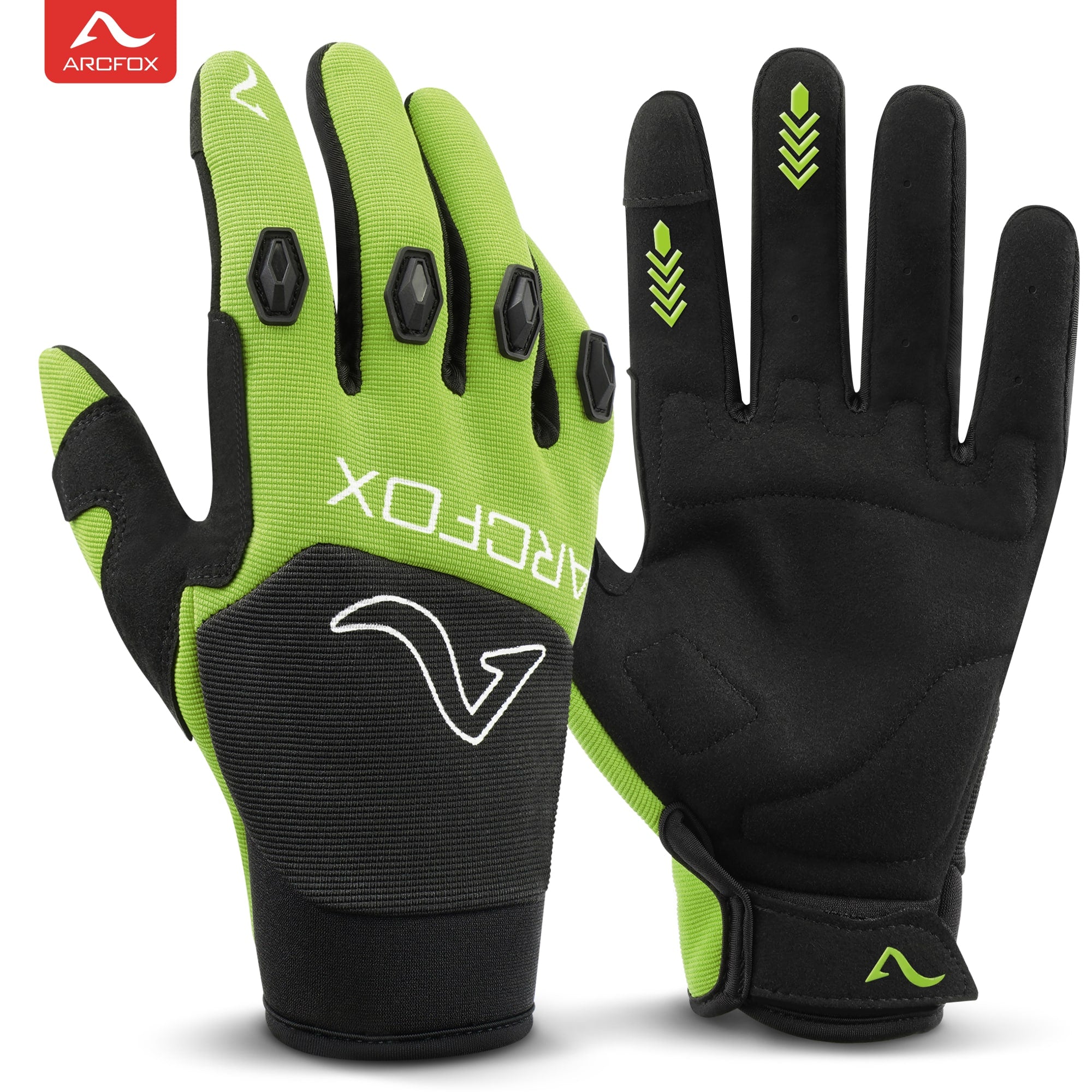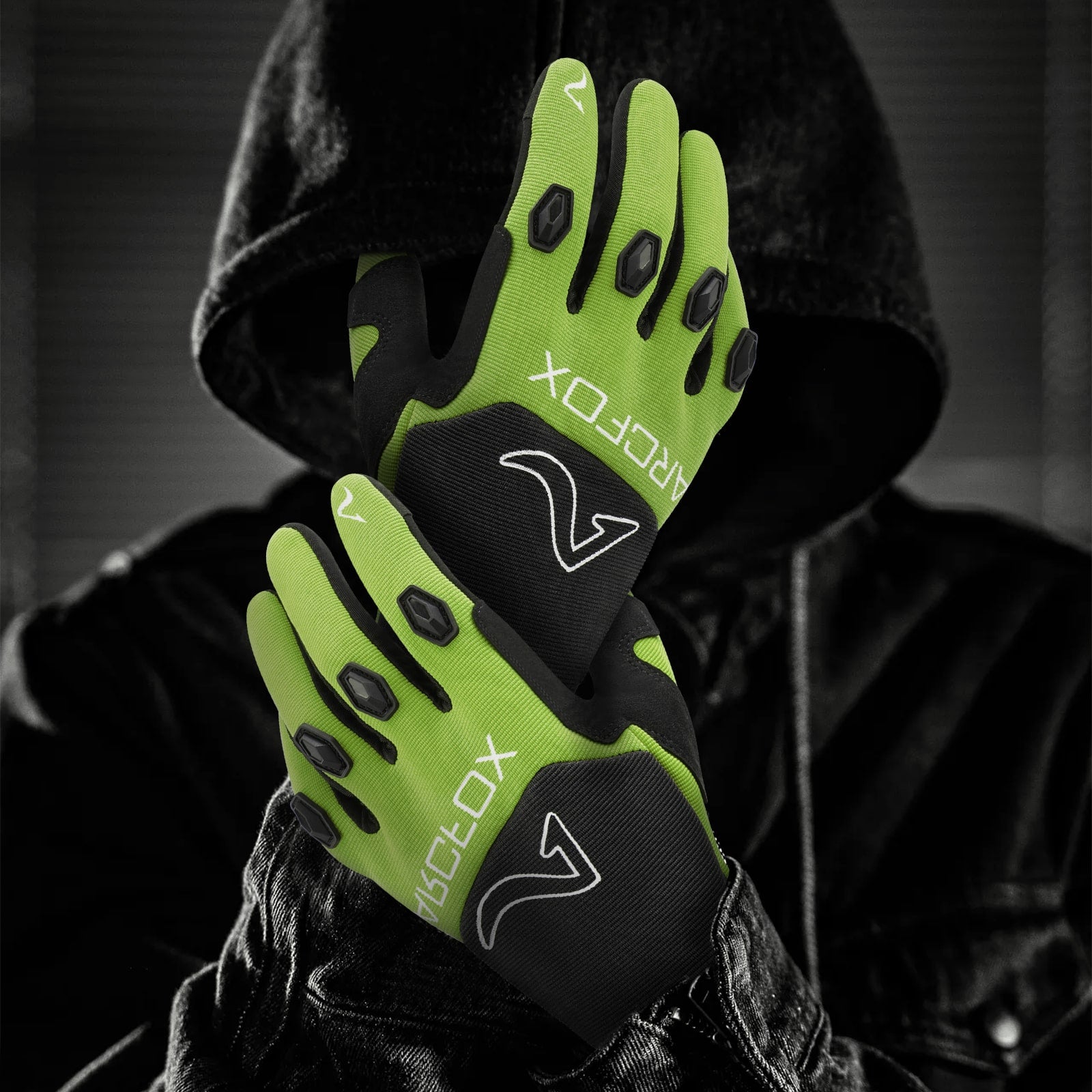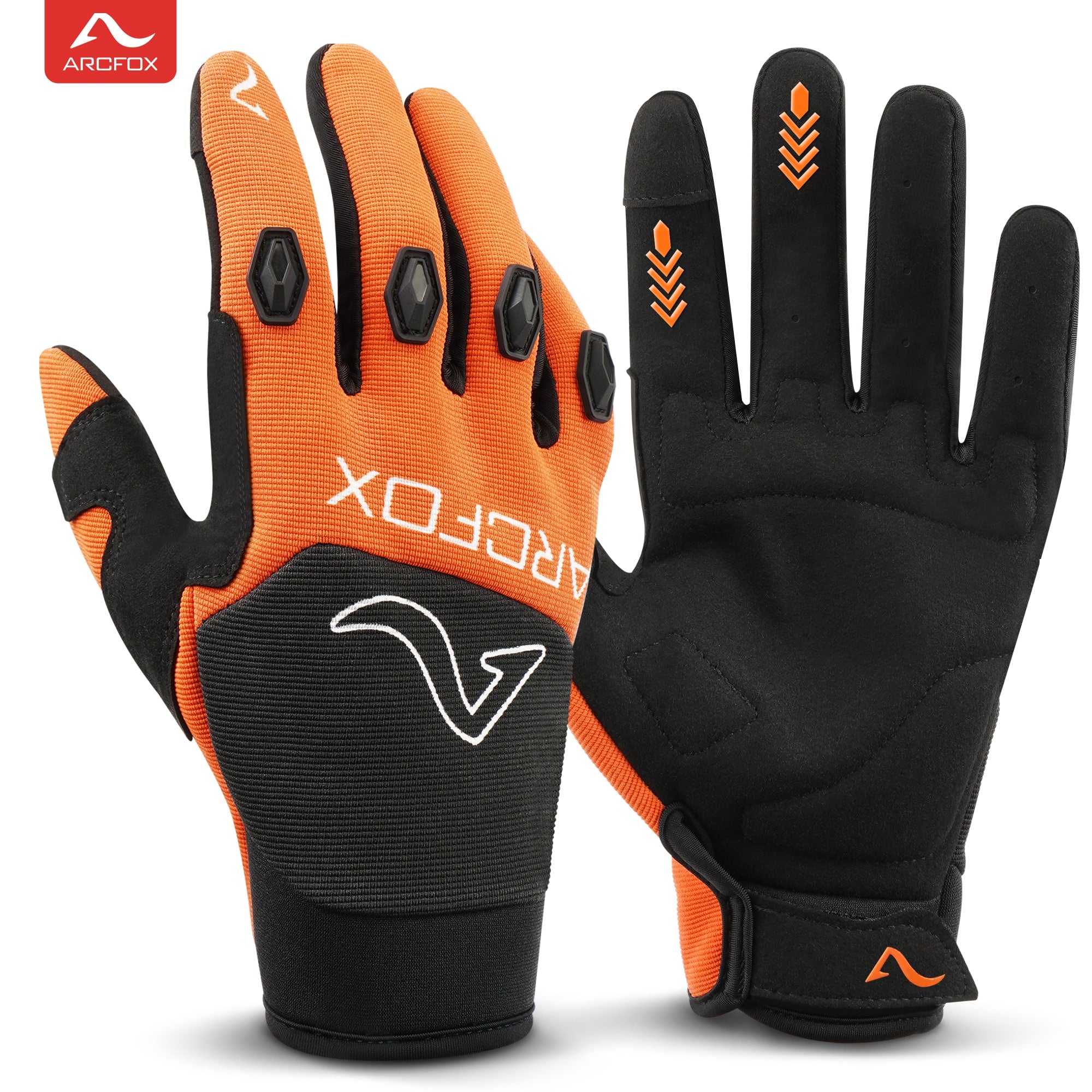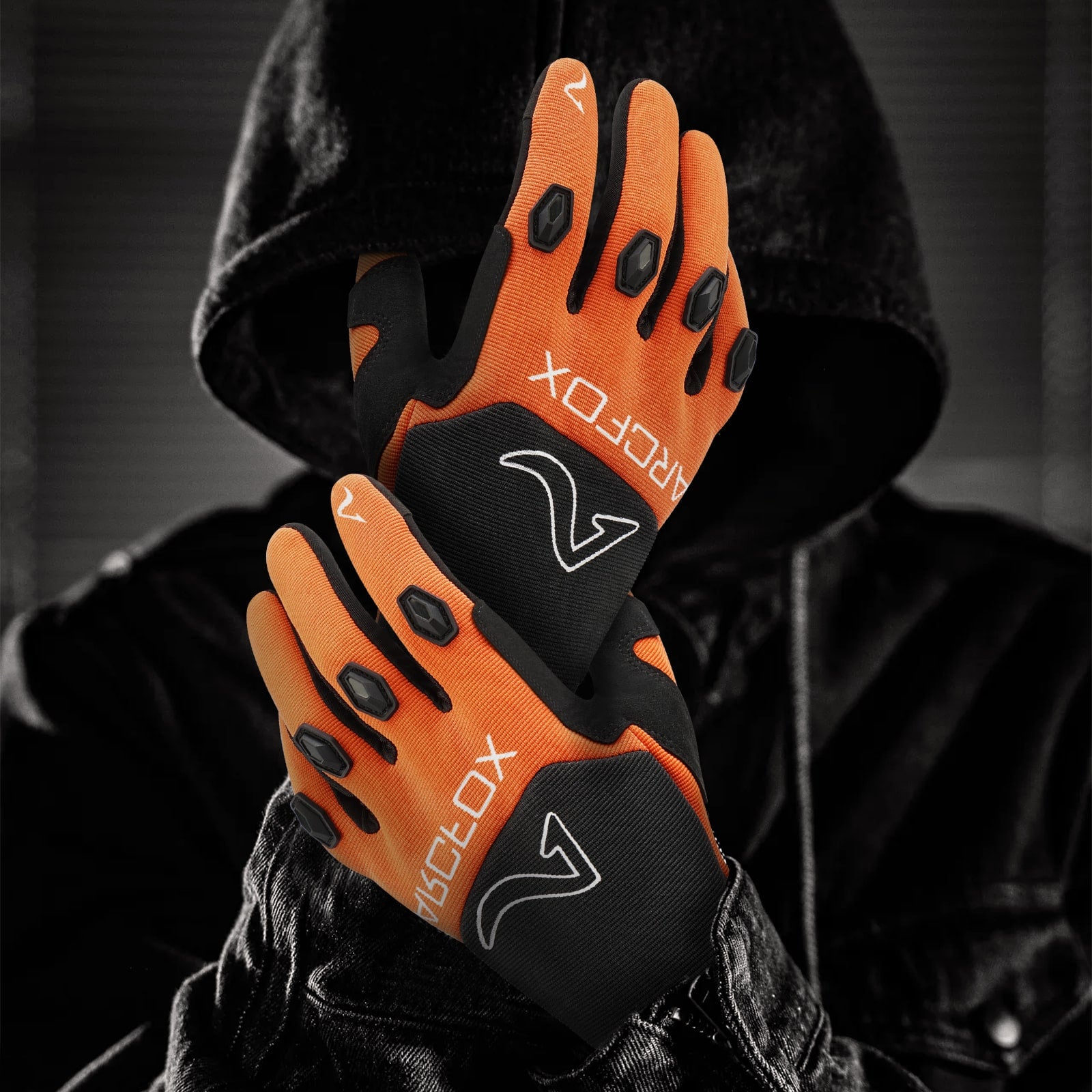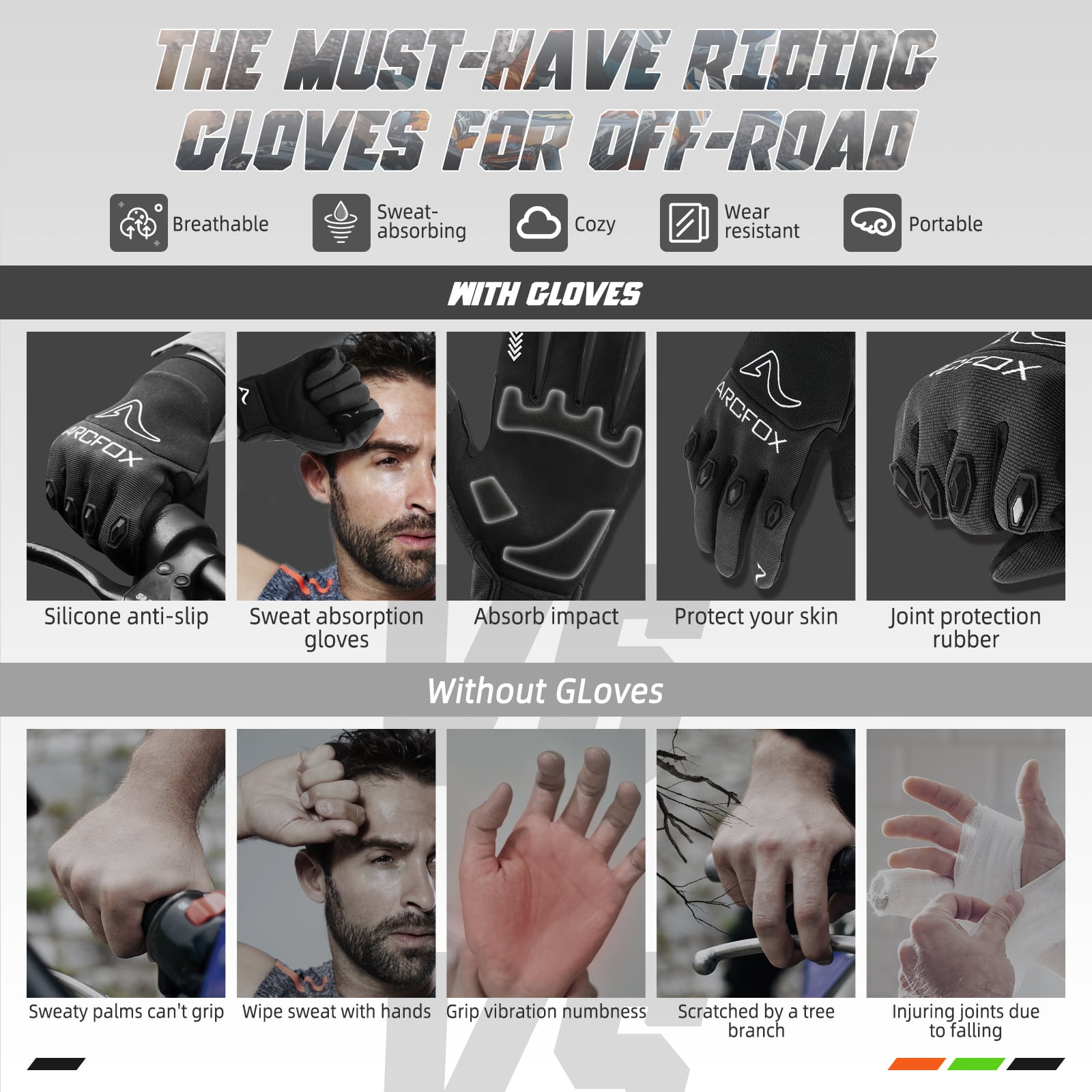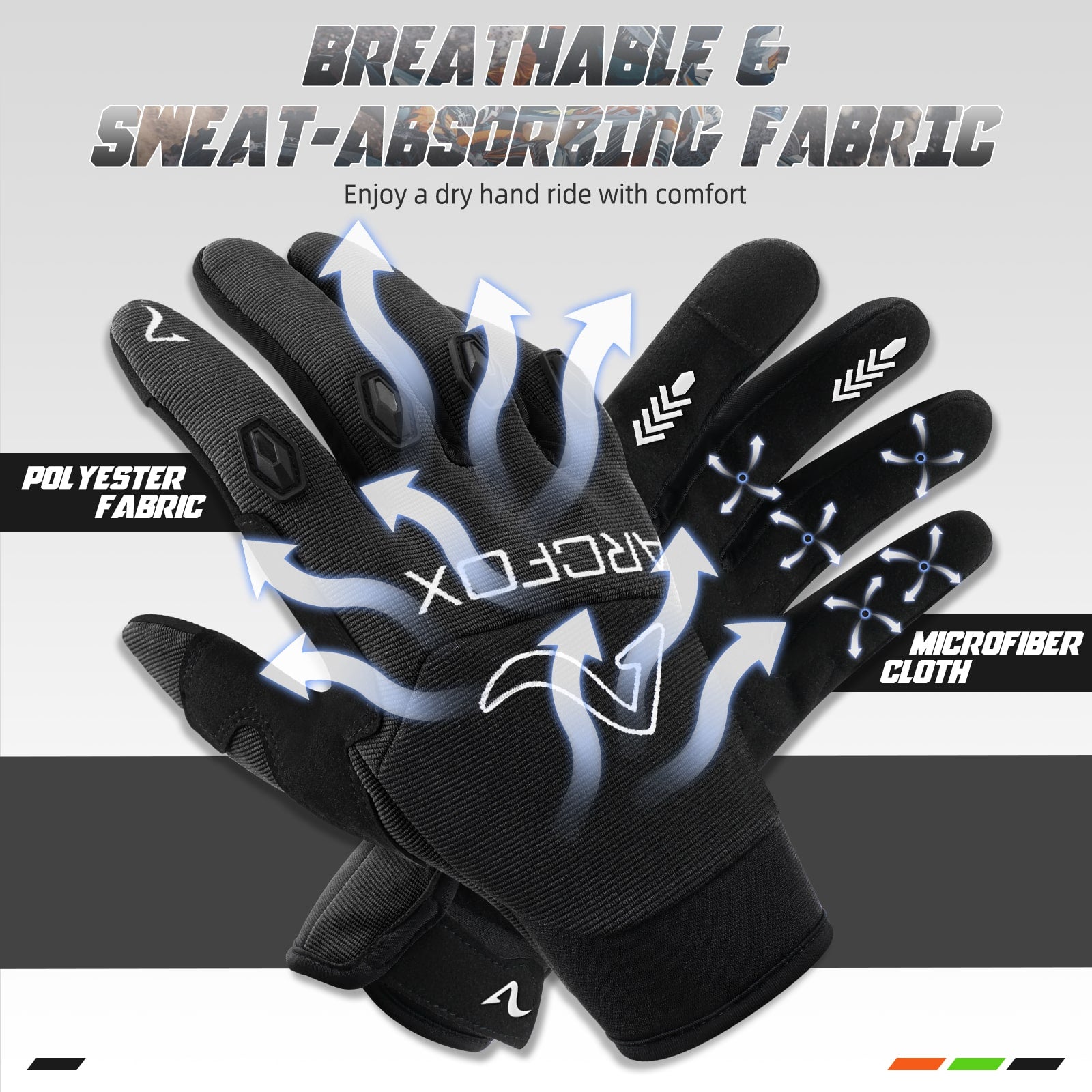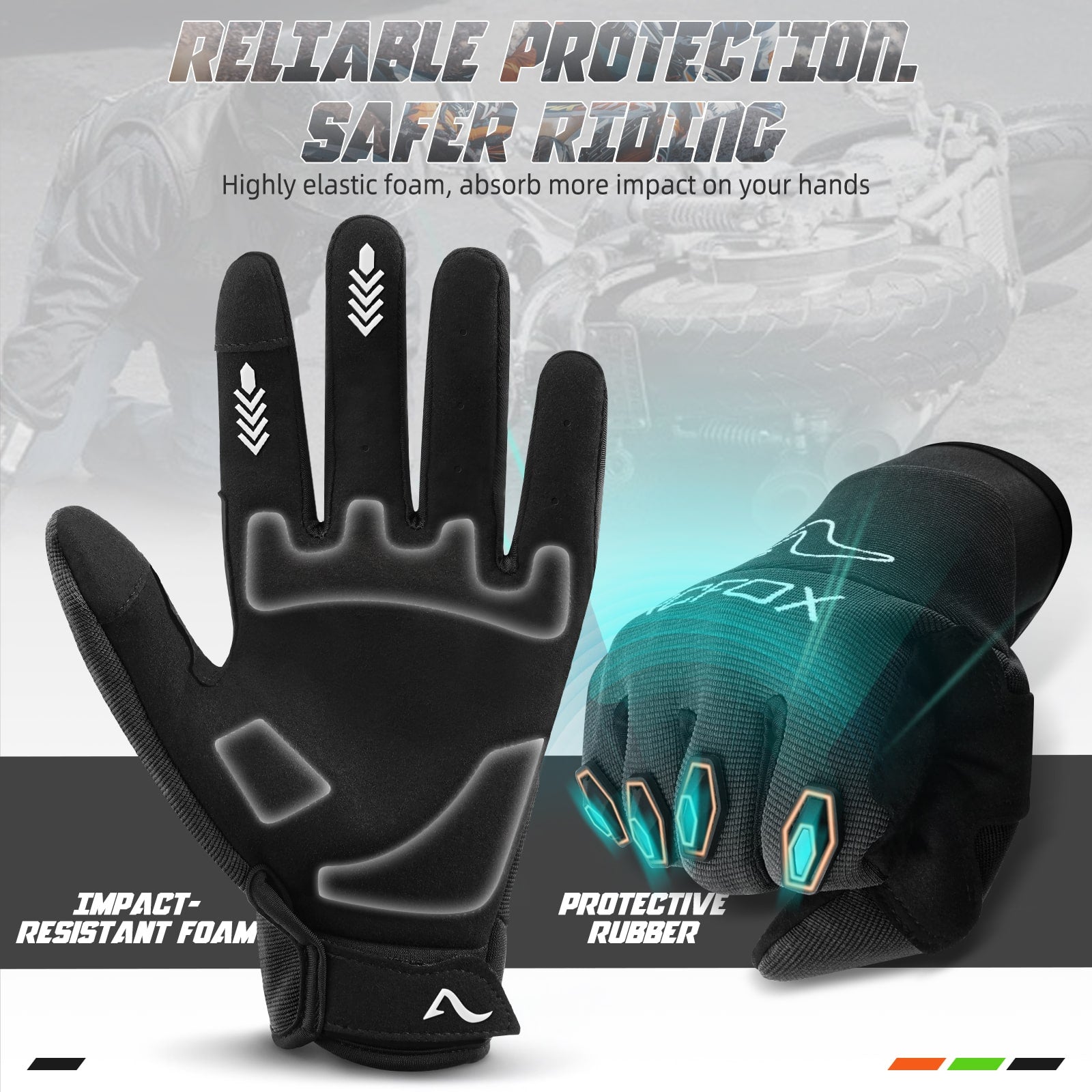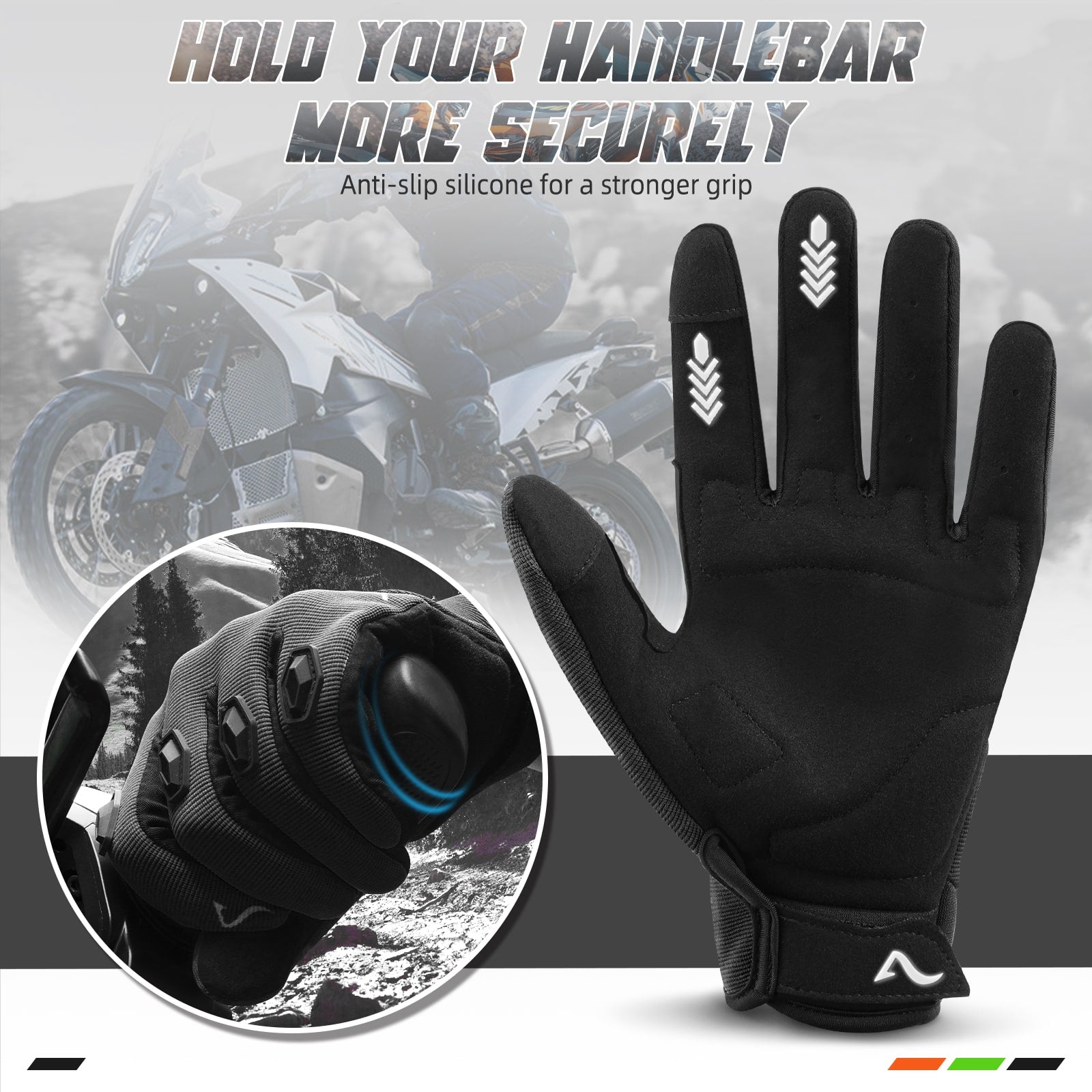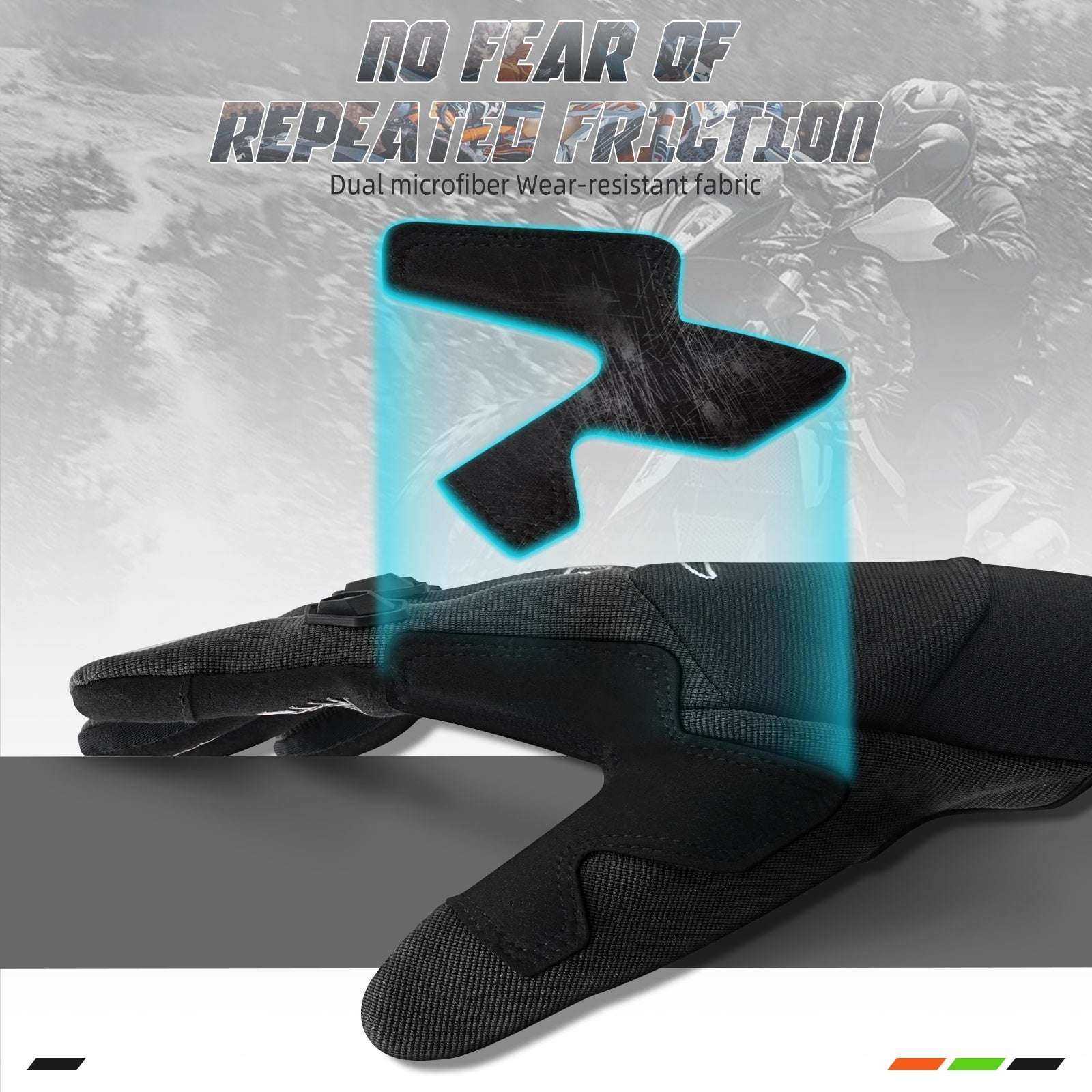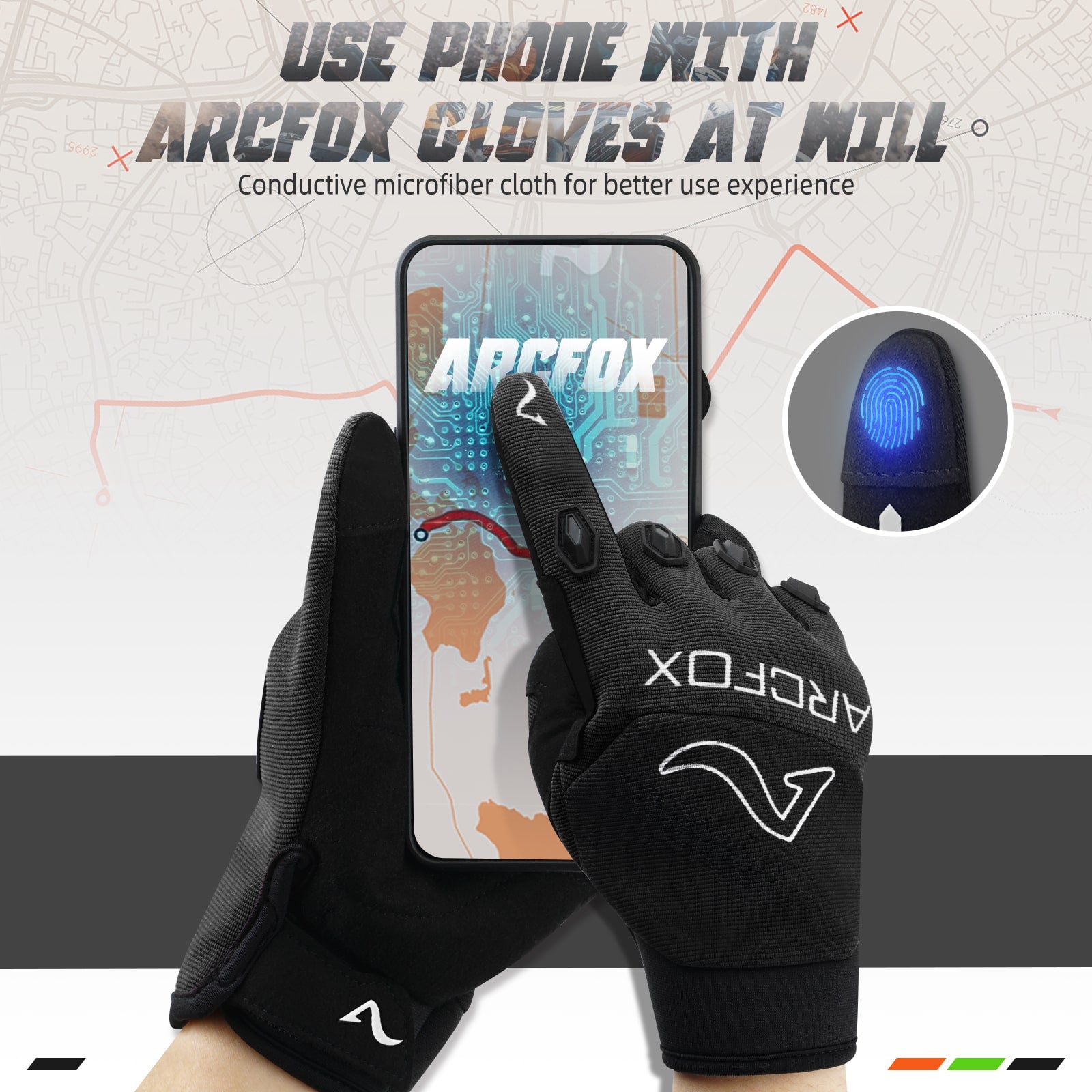 ARCFOX Dirt Bike Gloves for ATV UTV MTB Motocross Motorcycle Off-Road Riding Touch Screen Breathable Sweat-absorbing Fabric
Features:
【Select Premium Material】: ACRFOX Motorcycle gloves are made of polyester fabric & microfiber fabric, with the advantages of breathability, sweat absorption, and comfort, no worry about sweaty palms causing unstable grip, and the special material makes it more portable and meets the needs of off-road.
【Cushion Protection】: ARCFOX Dirt Bike Gloves are designed for off-road, with the advantage of flexibility and protection, the fingers and palm of gloves use protective rubber and impact-resistant foam respectively to improve cushion when riding on a bumpy road. More protective than ordinary gloves!
【Anti-slip Silicone】: For more safety, ARCFOX Motocross gloves use silicone at the fingers and palm of the gloves to increase friction to enhance control of the throttle grip, also keep it non-slip even when it gets wet. Allows you to hold the grip firmly in your hand!
【Upgraded thumb-index web】: These gloves mountain bike gloves have specially reinforced the material of the thumb-index web to prevent cracks caused by frequent throttle twisting. That's why ours have a longer life and are more durable than ordinary gloves!
【Sensitive touch】: Unlike ordinary gloves that only have a single-sided fingertip touch screen function, ARCFOX racing gloves use conductive microfiber leather on the full fingertip to make the best contact. Just feel free to touch anything you want!
【Widely Used】:With these flexible off road gloves, you can ride Downhill, on Mountain, or Desert. It greatly fits these vehicles' needs flexibly, such as Motorcycles Dirt Bike ATV UTV MTB BMX Snowmobile.
Item Specifications:

Brand:ARCFOX

Name: Motocross gloves

Size: M,L,XL,XXL

Season: Spring, Summer

Designed for: Off-road, Motocross, Outdoor Sports,Riding, Motorcycling,ATV, UTV, MTB etc.