Can Am Maverick X3 is a side-by-side UTV designed for riders of all skill levels and age groups for pushing the limits. It's huge body and aggressive styling look attractive many powersports enthusiasts.
But before buying a Can-Am X3, you should know somethings.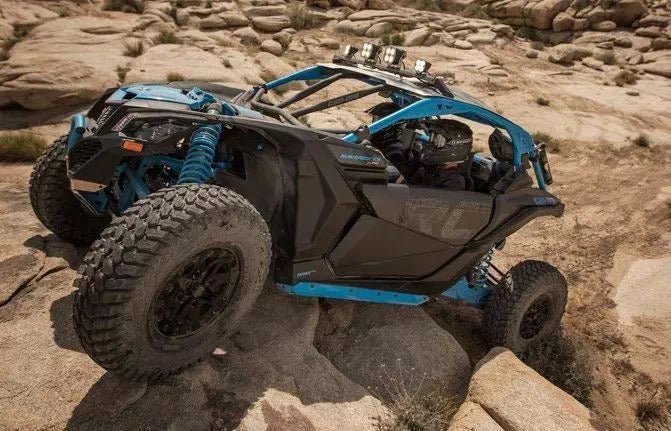 1. Is Can-Am Maverick x3 street legal?
No, it is illegal on street.
Many states are against UTV on road. Without the proper street legal permission, you will be punished by getting tickets or confiscating your vehicle even though you're abiding by the local rules of the road if you drive it on street rashly.

2. So how to make UTV be legal on the street?
You can modify your UTV to make it street legal, but it is not easy to do. First of all, knowing your local laws and regulation about vehicles is of utmost, secondly, you need a vehicle registration, get a title, a license plate, and then the insurance as well as a valid license. After that, you need the requisite accessories.




3. What is Can-Am X3 top speed?
There are several versions of the Can-Am Maverick X3, and different of them has its own top speed. But according to the data from net, the top speed of a Can-Am Maverick X3 is roughly 80 MPH.


4. What is Can-Am X3 horsepower?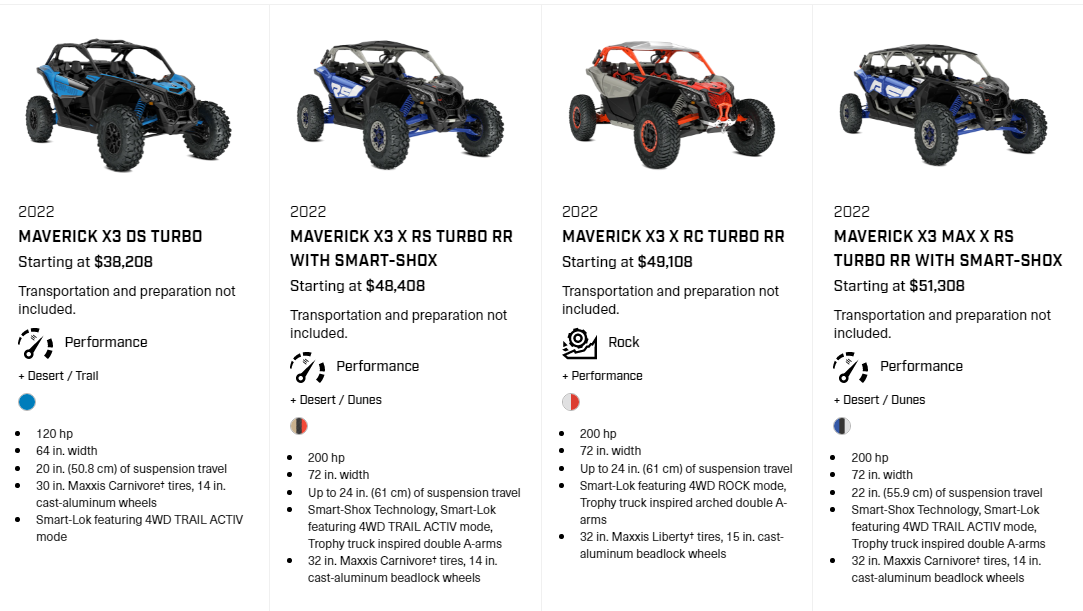 5. How much will a Can-Am cost?
Adult ATVs from Can-Am range from about $6,300 to $15,000, with the kids' models starting under $2,500. UTV prices start at $10,400 and can climb to more than $20,000.
E.g. 2022 Can-Am Maverick X3 X DS Turbo RR is $26,599