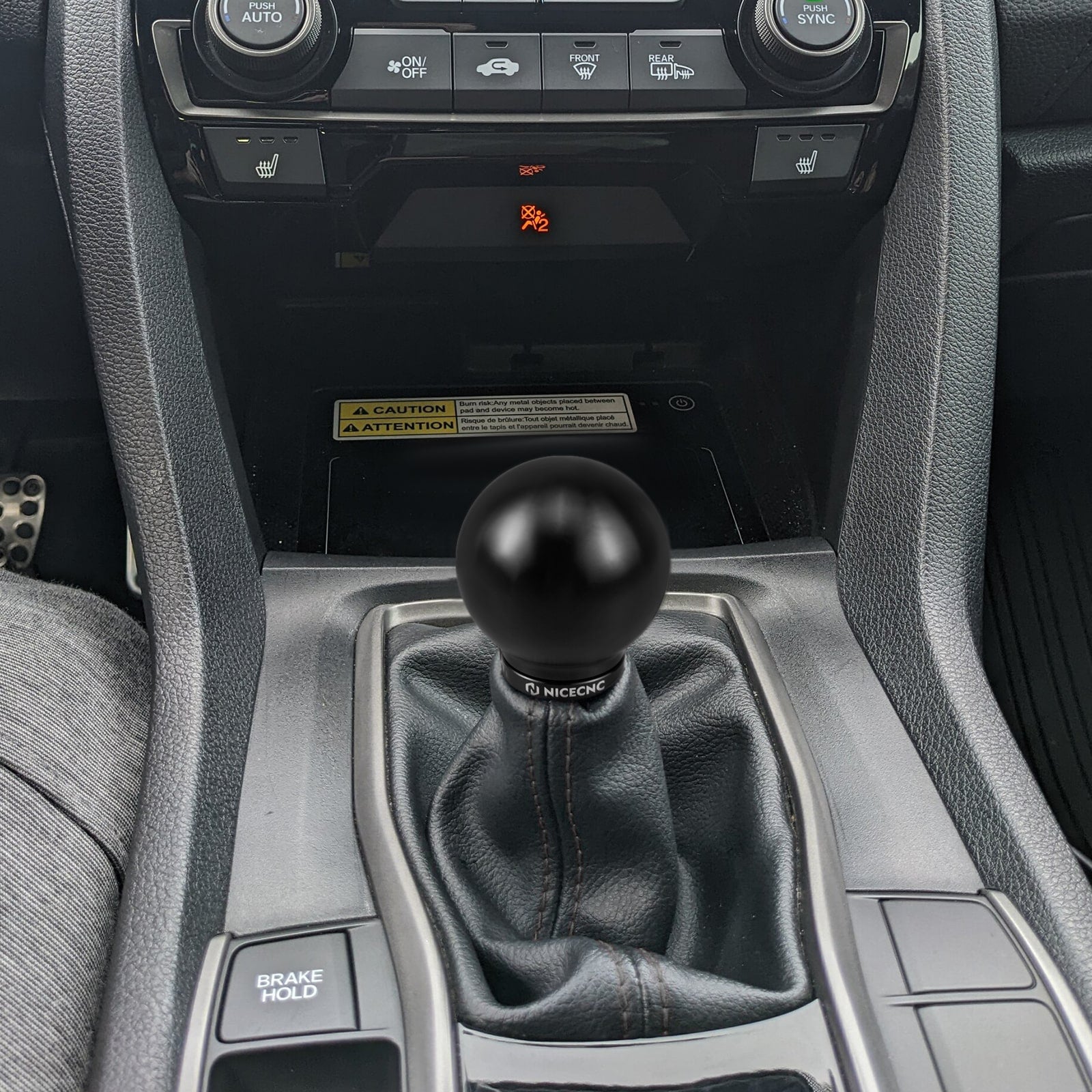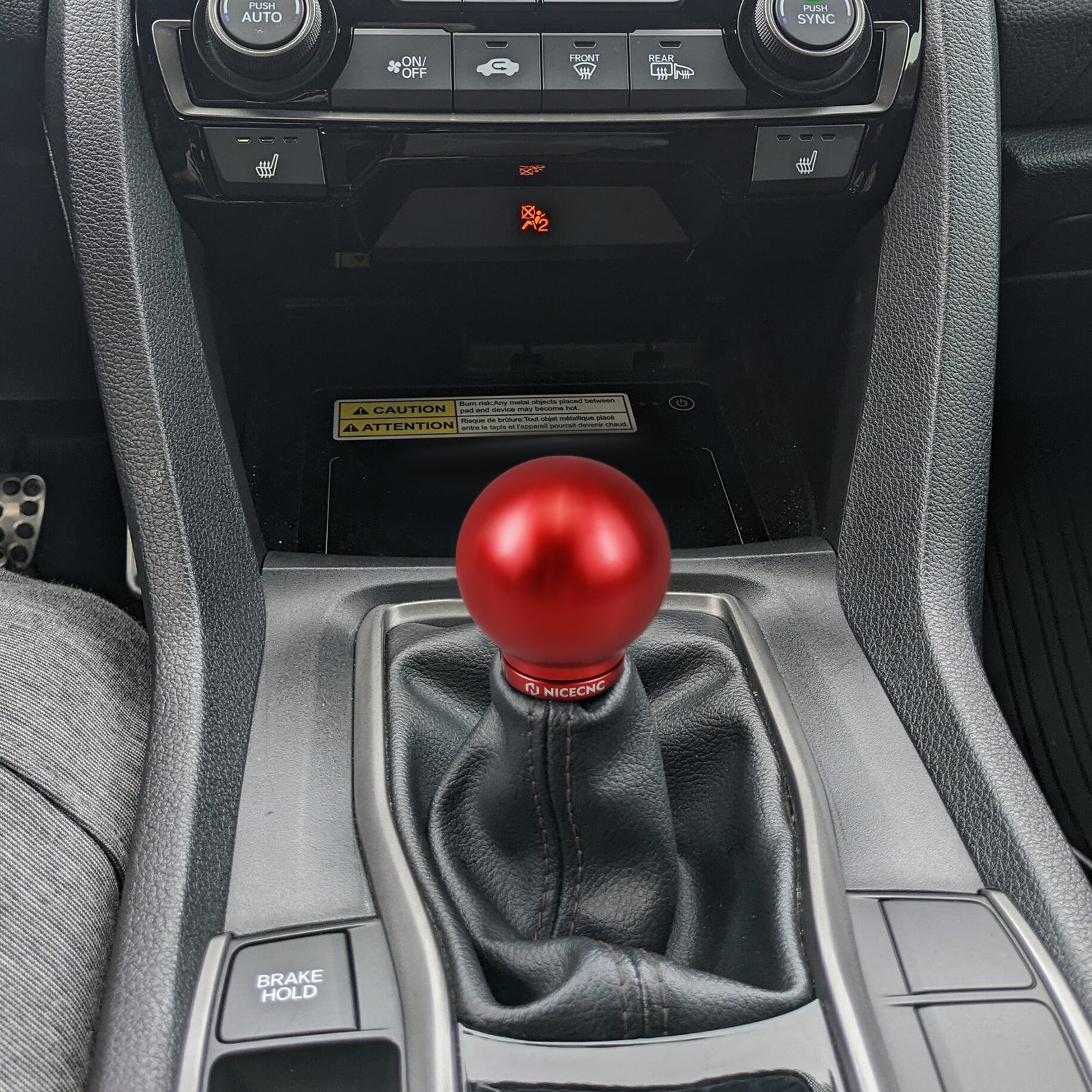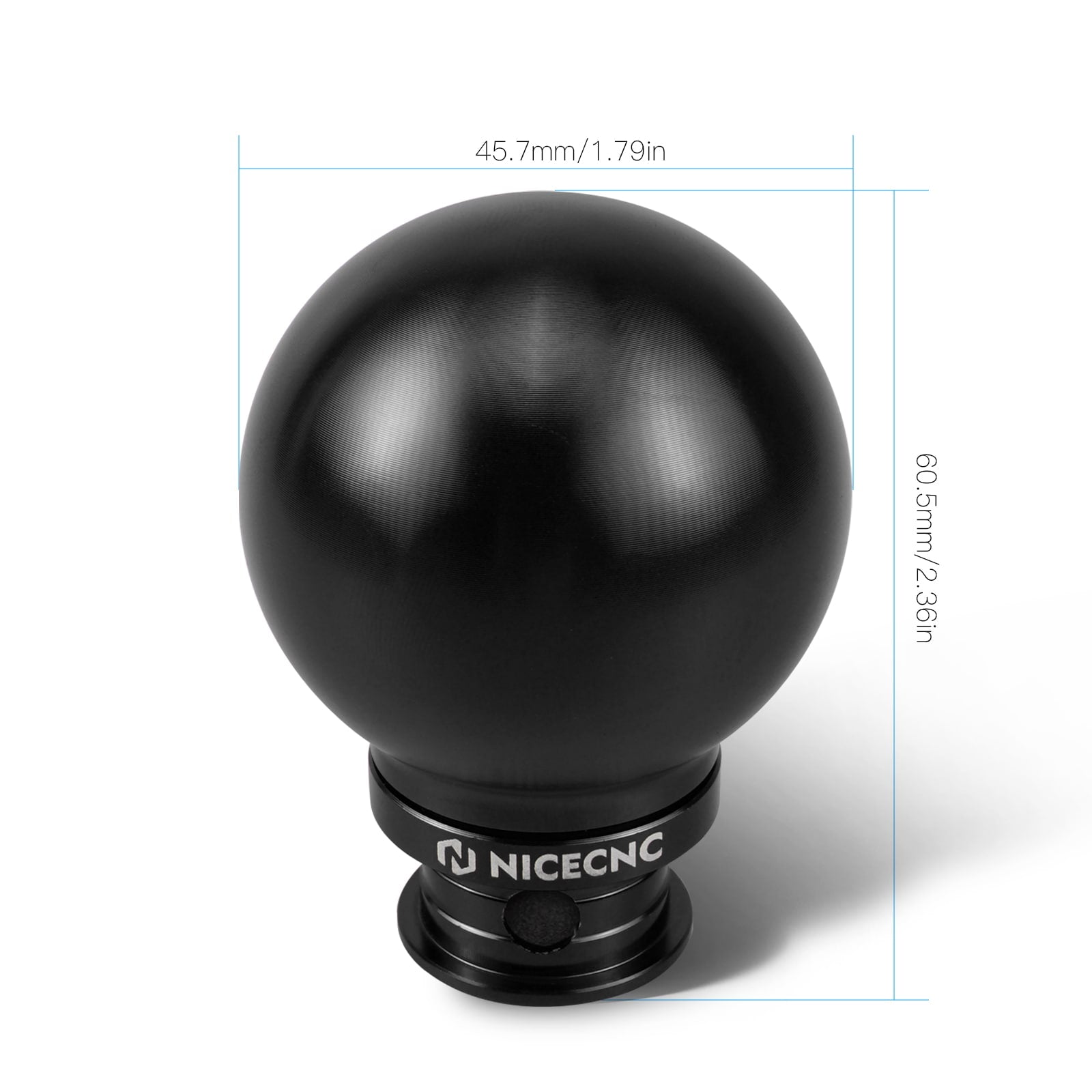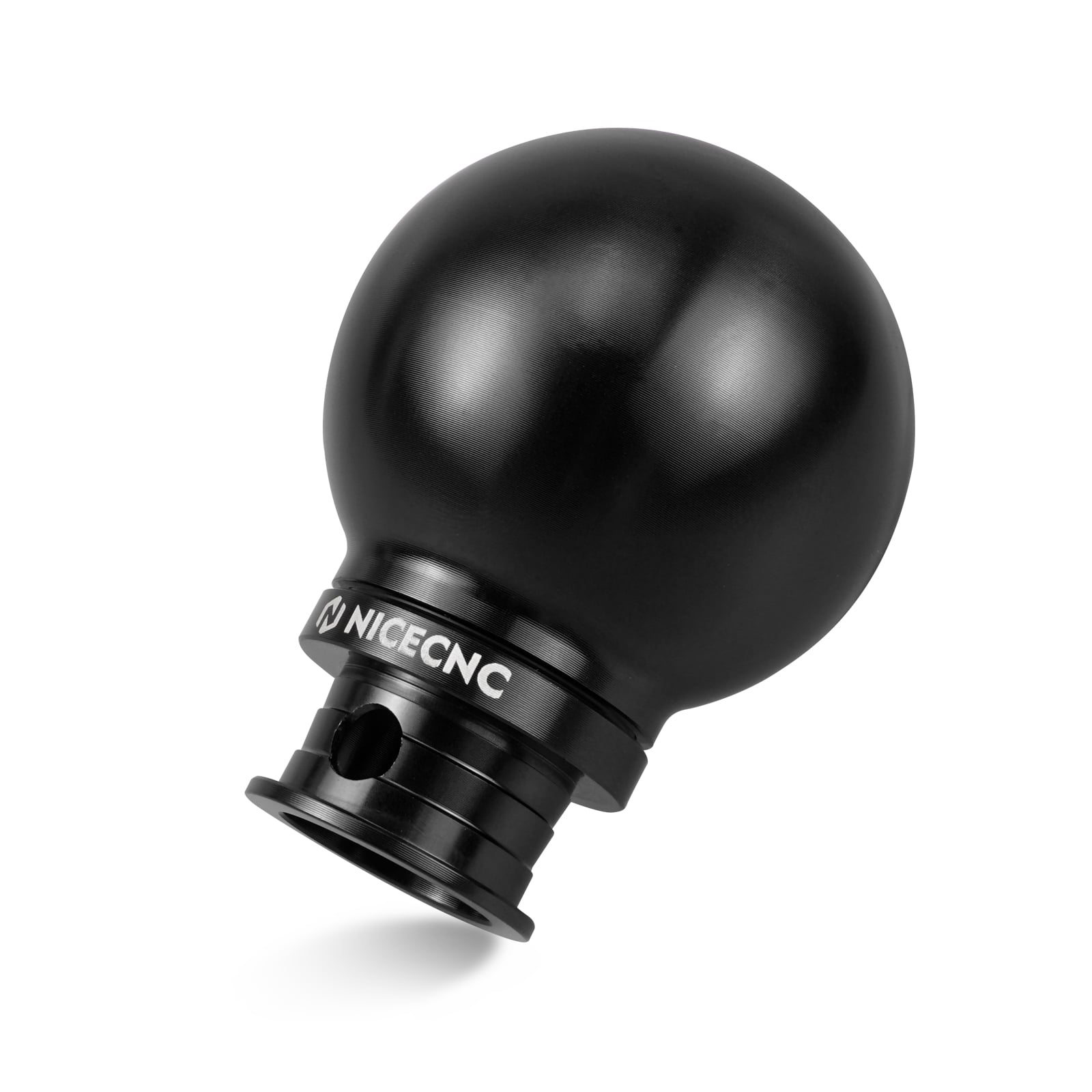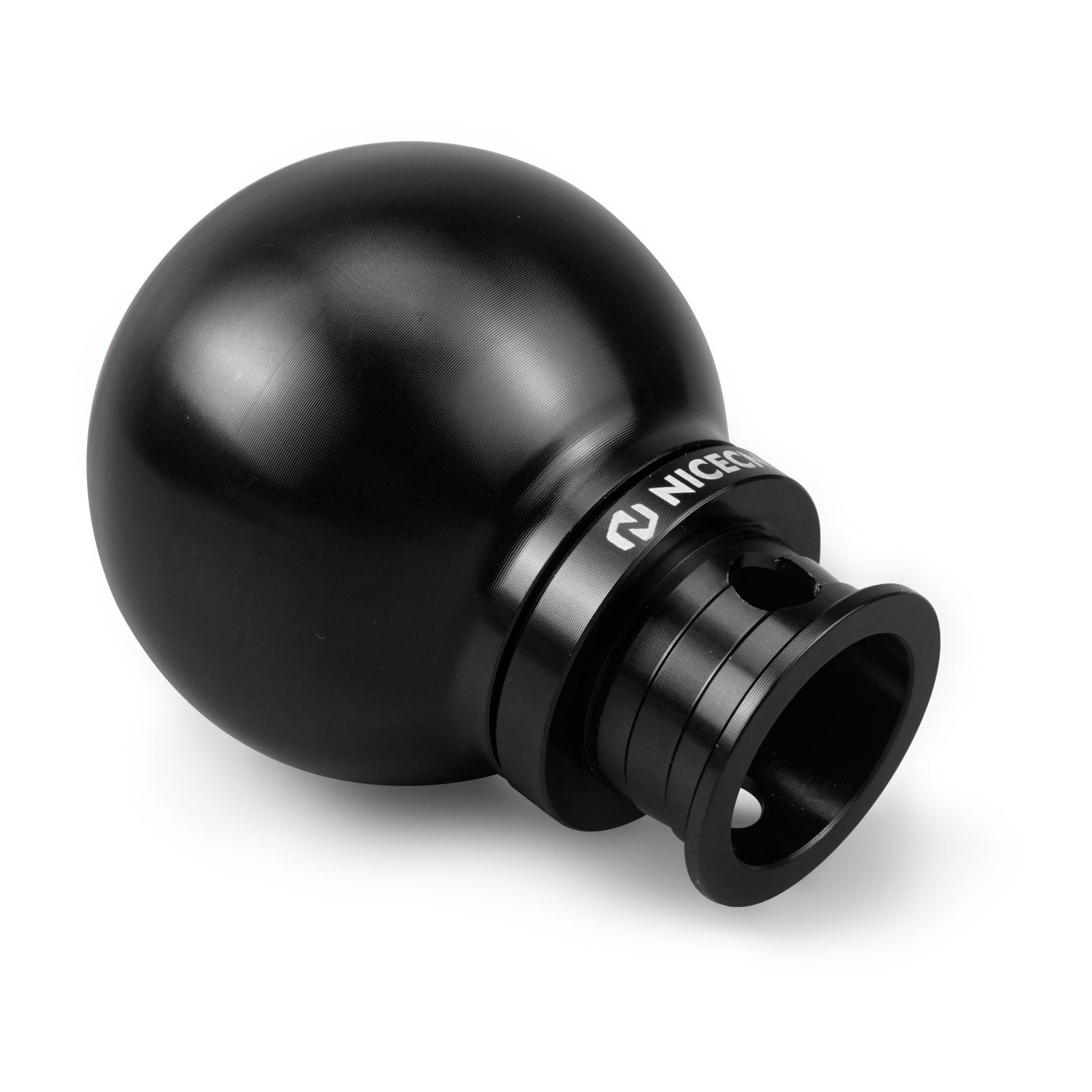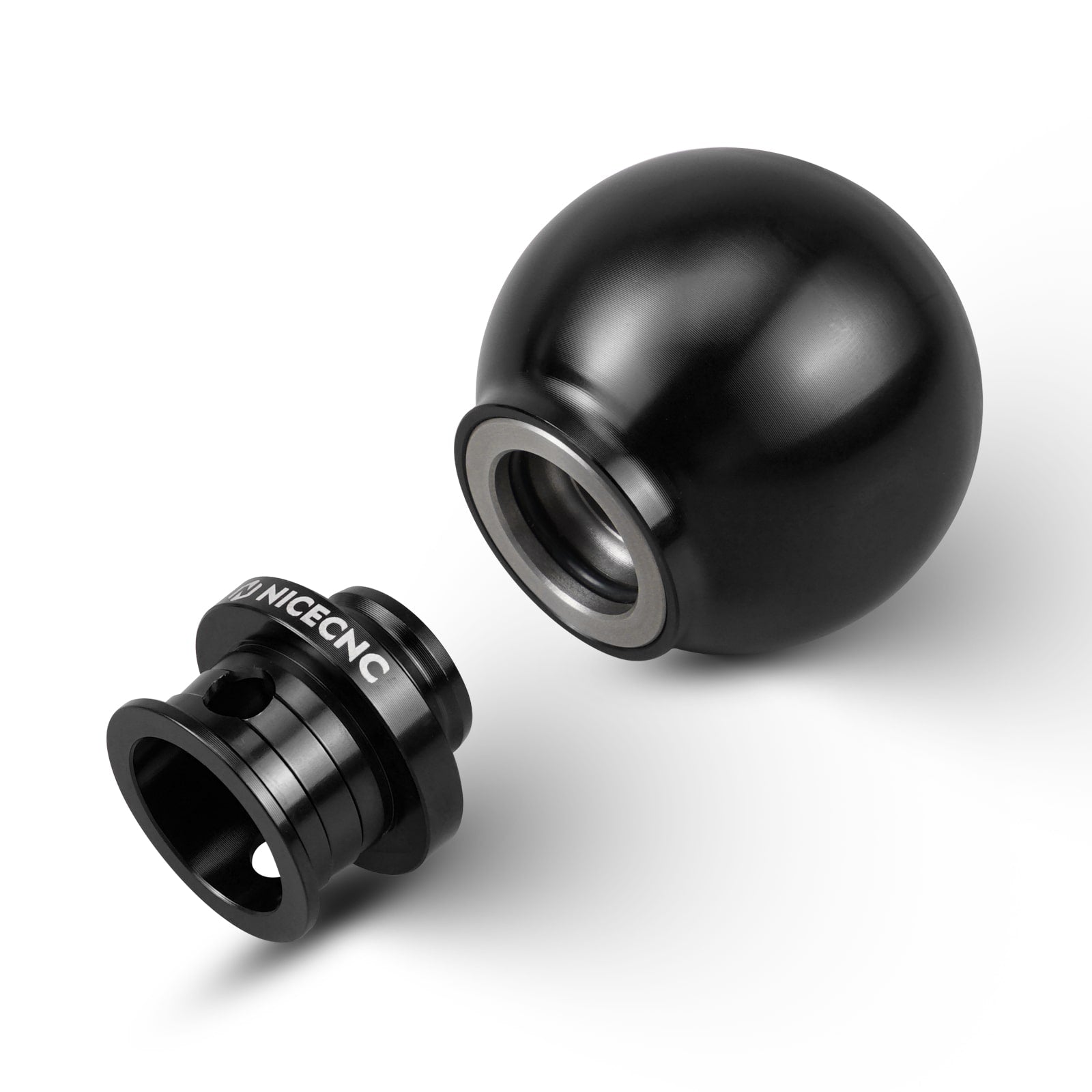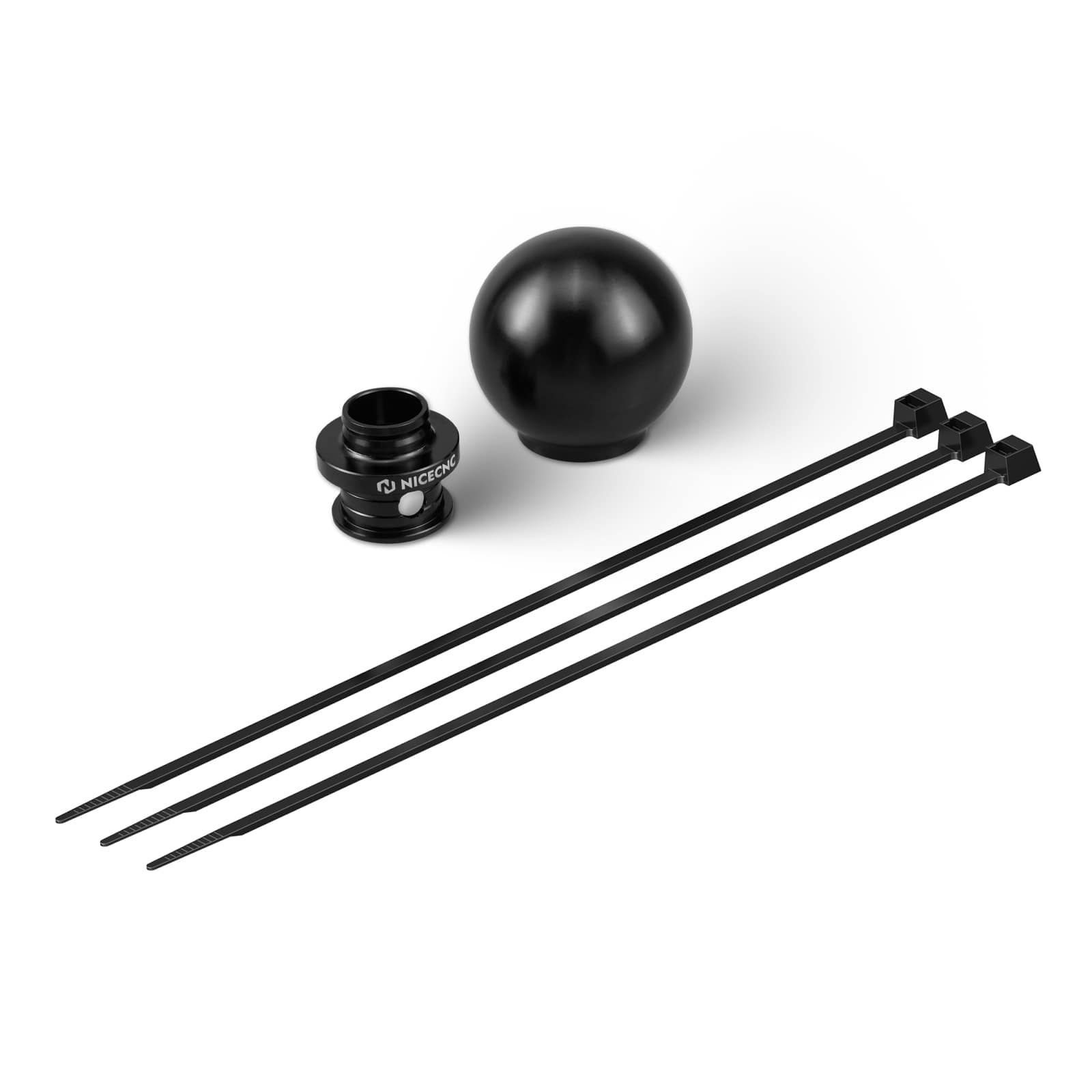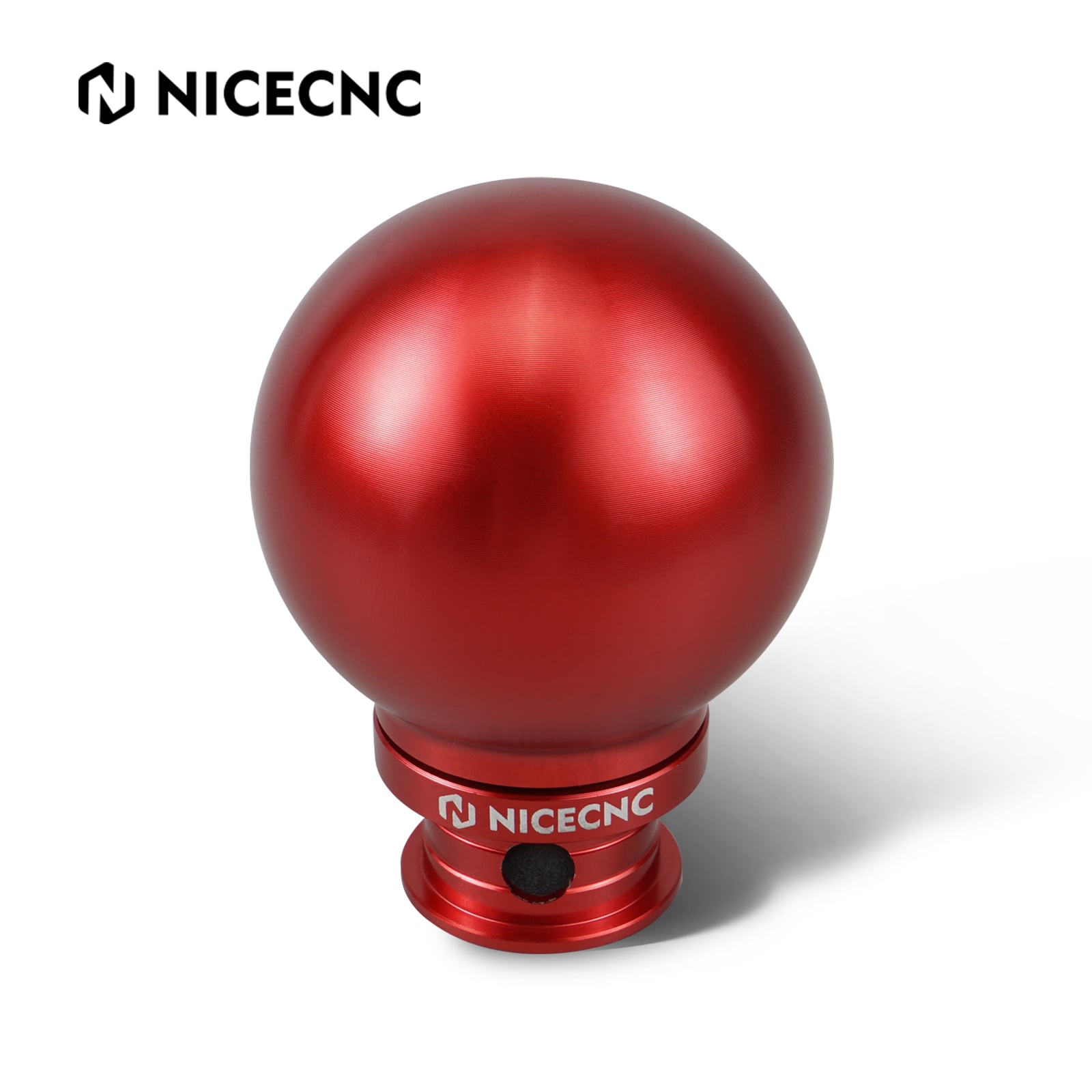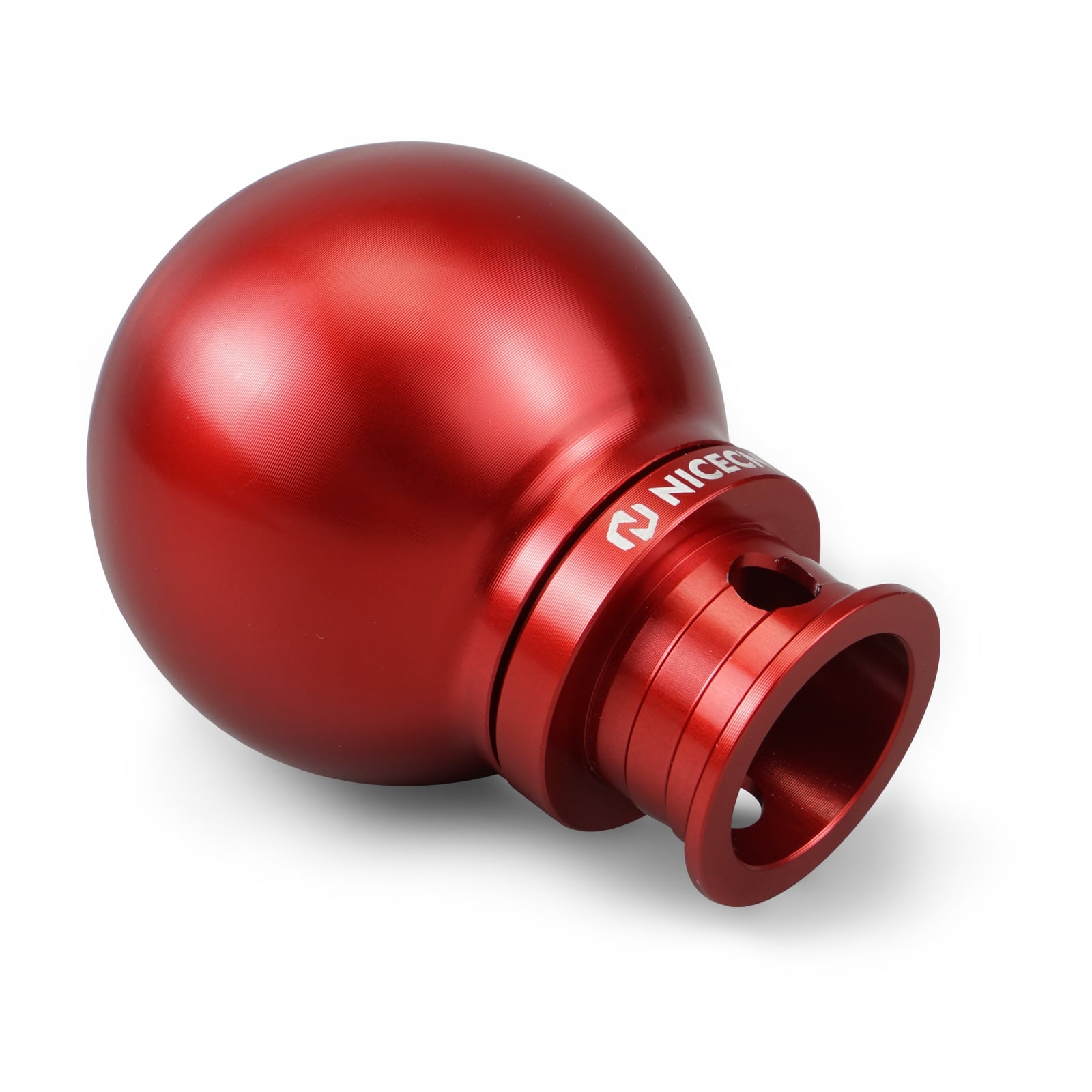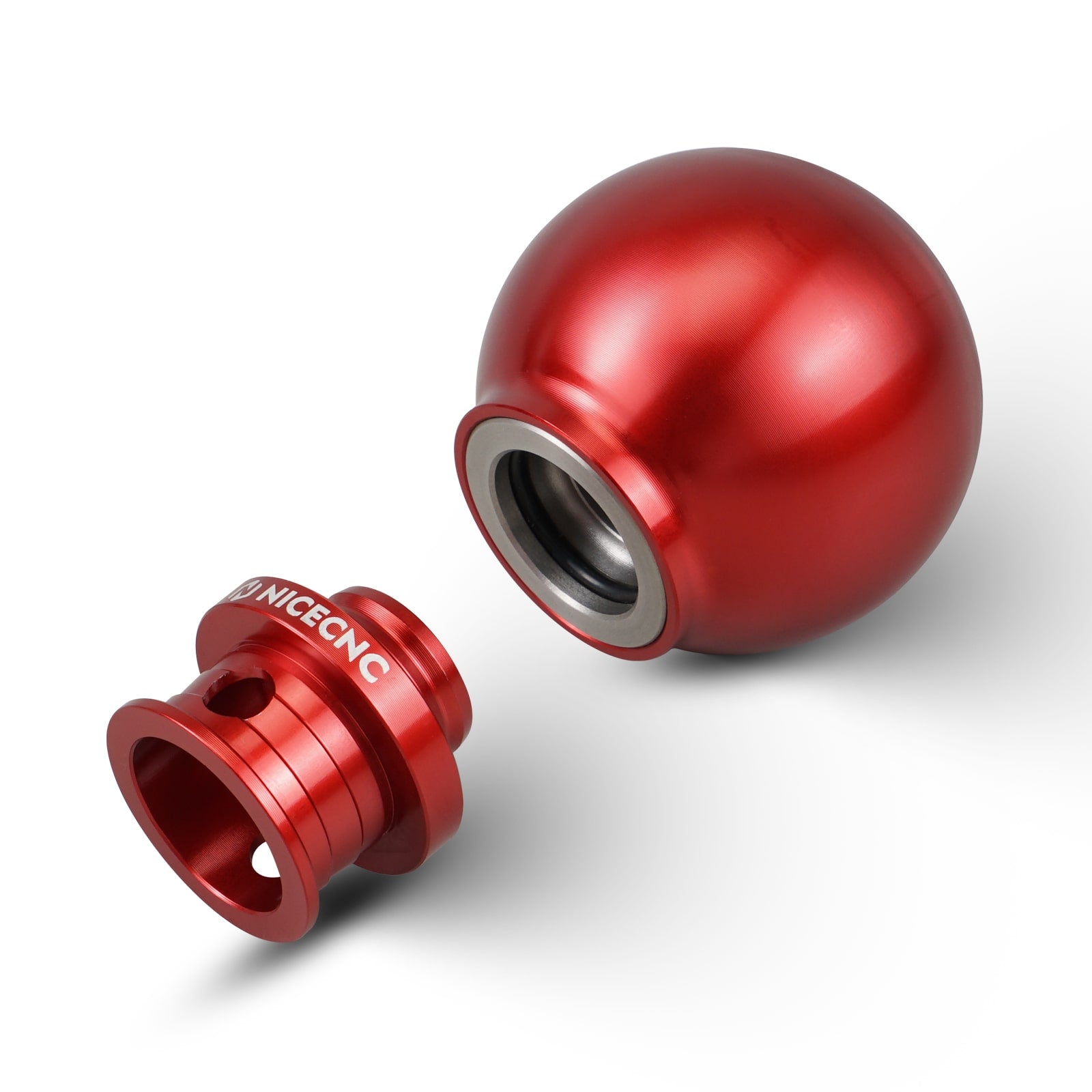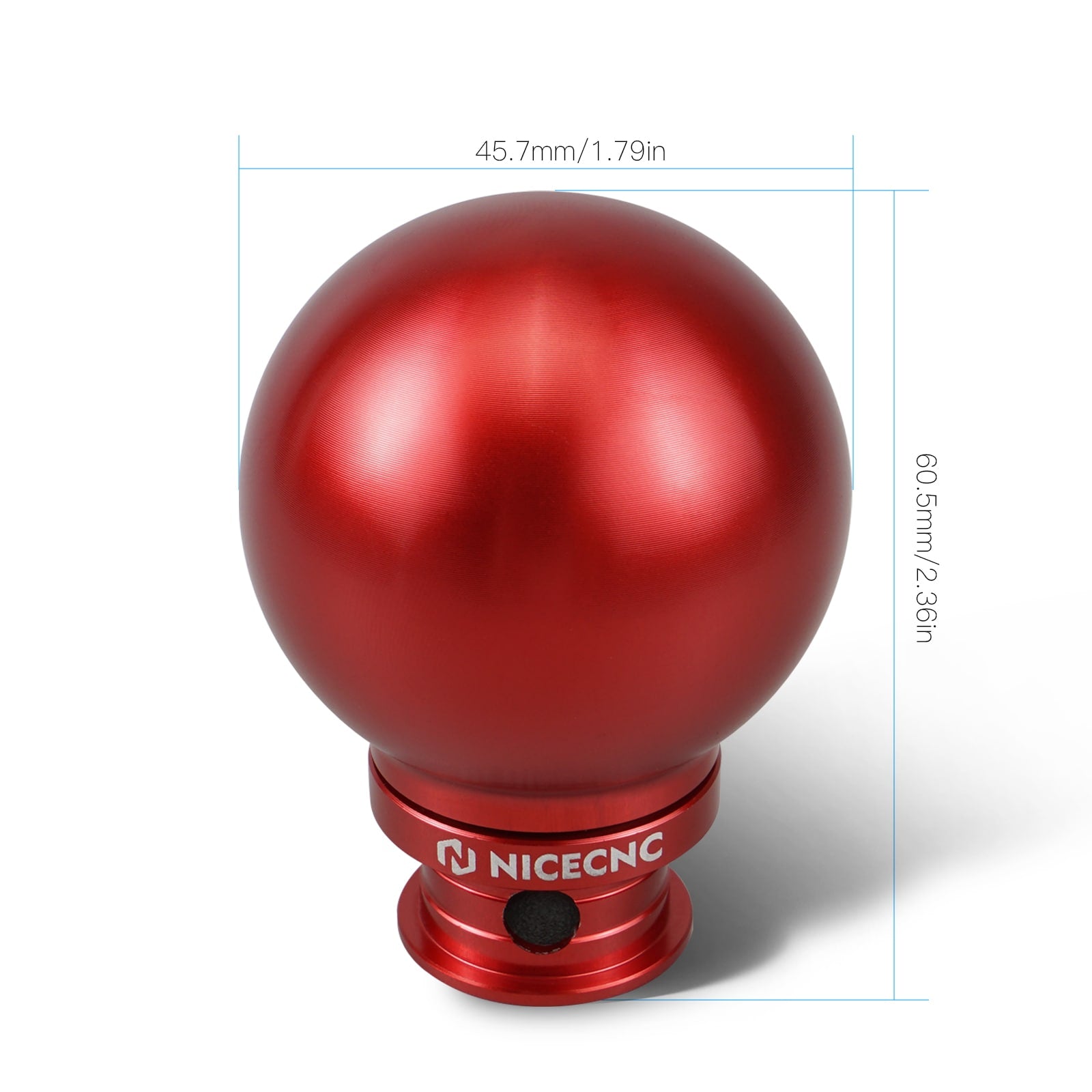 Low-Profile Shift Knob Kit For Honda Civic Accord Acura RSX RSX-S TSX
Features:

【High-quality Shift Knob Kit】Great combination of 6061 aluminium shell and stainless steel liner, hard and durable.
【Faster Shifting】Shorter than most knobs on the market and only 3-4mm higher than the top of the threaded shifter, making shift throw 5-10% less than the original knob, so you can spend less time shifting and have a more engaging driving experience.
【Eye-catching & Wear-resistant】The surface of the knob is anodised for bright colour and wear resistance.
【Easy to Install】Built-in shift lever base adaptor cleverly connects the shift boot to the knob for easy installation.

Item Specifics:

Brand: NICECNC
Material: 6061 Aluminium & Stainless Steel
Finish: Anodised

Package Included:
Aluminium shift knob
Aluminium shift lever base adapter

Fitment For:
2002-2005 For HONDA Civic (7th Gen, all trims, MT only)
2002-2006 For ACURA RSX and RSX-S (all trims with MT, including DC5 Integra)
2002-2006 For HONDA CR-V (2nd Gen, MT only)
2003-2007 For HONDA Accord (7th Gen, MT only)
2003-2011 For HONDA Element (MT only)
2004-2008 For ACURA TSX (1st Gen, MT only)
2008-2012 For HONDA Accord (8th Gen, all trims, MT only)
2011-2016 For HONDA CRZ (MT only)
2009-2011 For HONDA Civic (8th Gen, MT only)
2009-2014 For HONDA Fit (2nd Gen, MT only)
2009-2014 For ACURA TSX (2nd Gen, MT only)
2012-2015 For HONDA Civic Si (9th Gen, all trims, MT only)
2012-2017 For HONDA Accord (9th Gen, MT only)
2015-2020 For HONDA Fit/Jazz (3rd Gen, MT only)
2015-2017 For HONDA Civic Type R (9th Gen)
2016-2021 For HONDA Civic (10th Gen, all trims, MT only)
2018+ For HONDA Accord (10th Gen, MT only)
2022+ For HONDA Civic (11th Gen, all trims, MT only)
Disclaimer:
Nicecnc Store parts are not sponsored or endorsed by, or affiliated with the brands its parts fit, including Porsche, Subaru, Jaguar, BMW, Isuzu, Chrysler, Dodge, Jeep, Buick, Cadillac, Chevrolet, GMC, Volvo, Land Rover, Oldsmobile, Pontiac, Ford, Lincoln, Mercury, Acura, KIA, Nissan, Infiniti, International Harvester, Mitsubishi, Audi, Lexus, Toyota, Mazda, Volkswagen, Suzuki, Saab, Honda, Alfa Romeo, Saleen, Mercedes-Benz, Nash, Hummer, Freightliner, Datsun, Saturn, Turner, Geo, Lada, Fiat, Daihatsu, Opel, Vauxhall, Sabra, Tesla, Ram, Rover, Skoda, Healey, Mini, Smart, Scion, Renault, Seat, Peugeot, Merkur, Astra, Tucker, VW, Routan, Tiguan, Touareg, Jetta, Gti, Passat, Golf, Bosch, Denso, Holden, Chery, Mercedes Benz, Holden Special Vehicles, Hyundai, Trabant, Citroën, Freightline, etc.