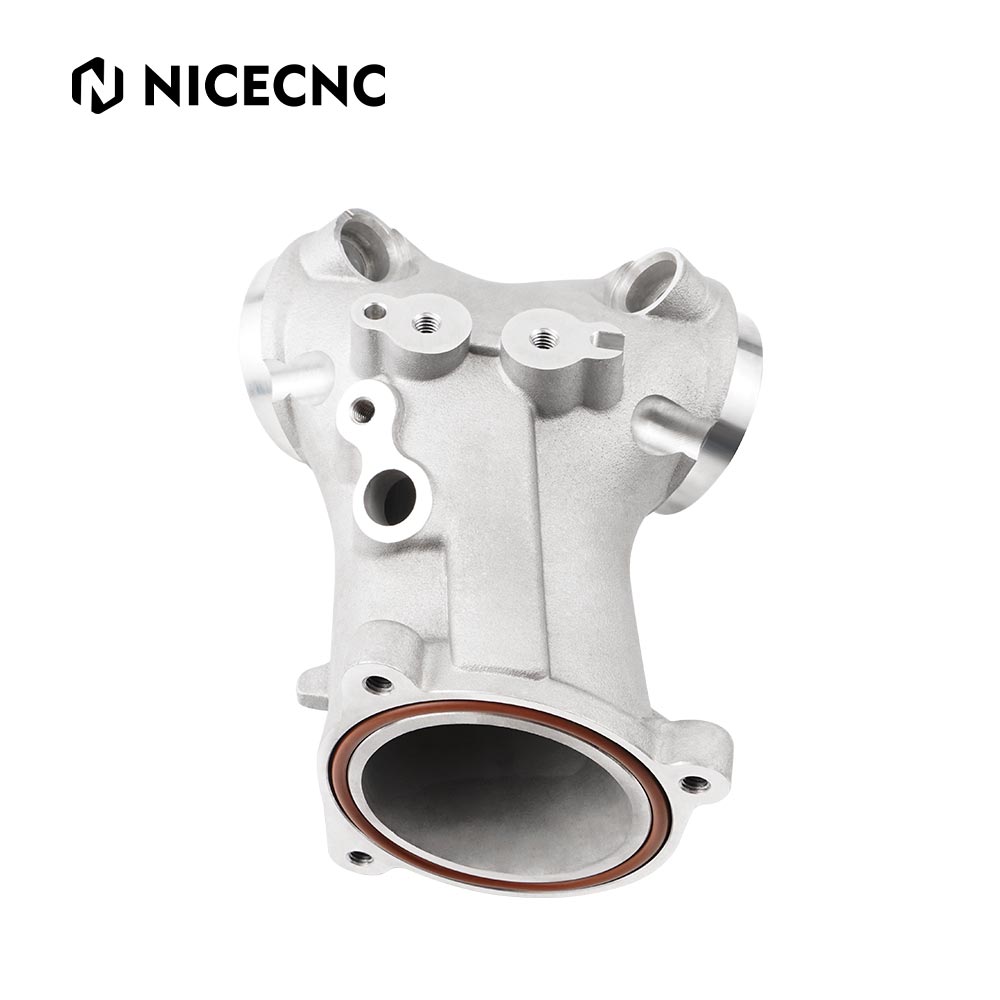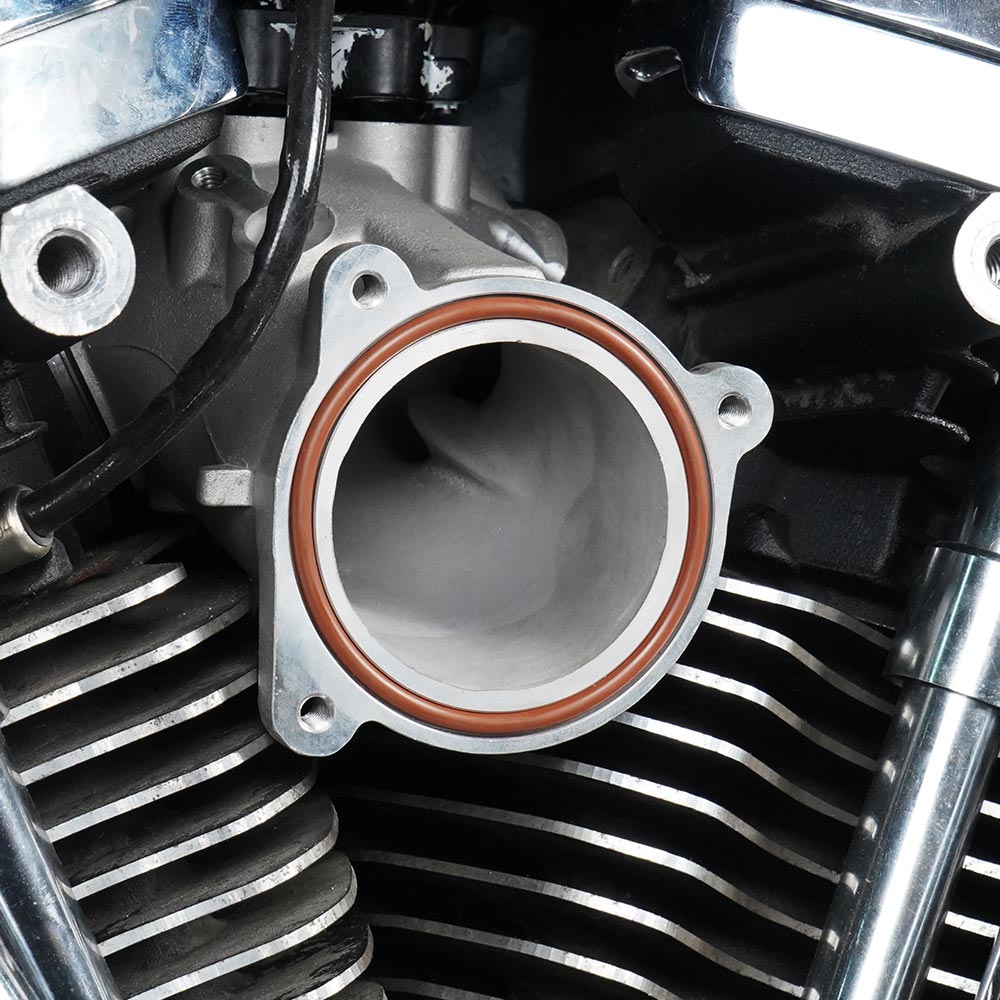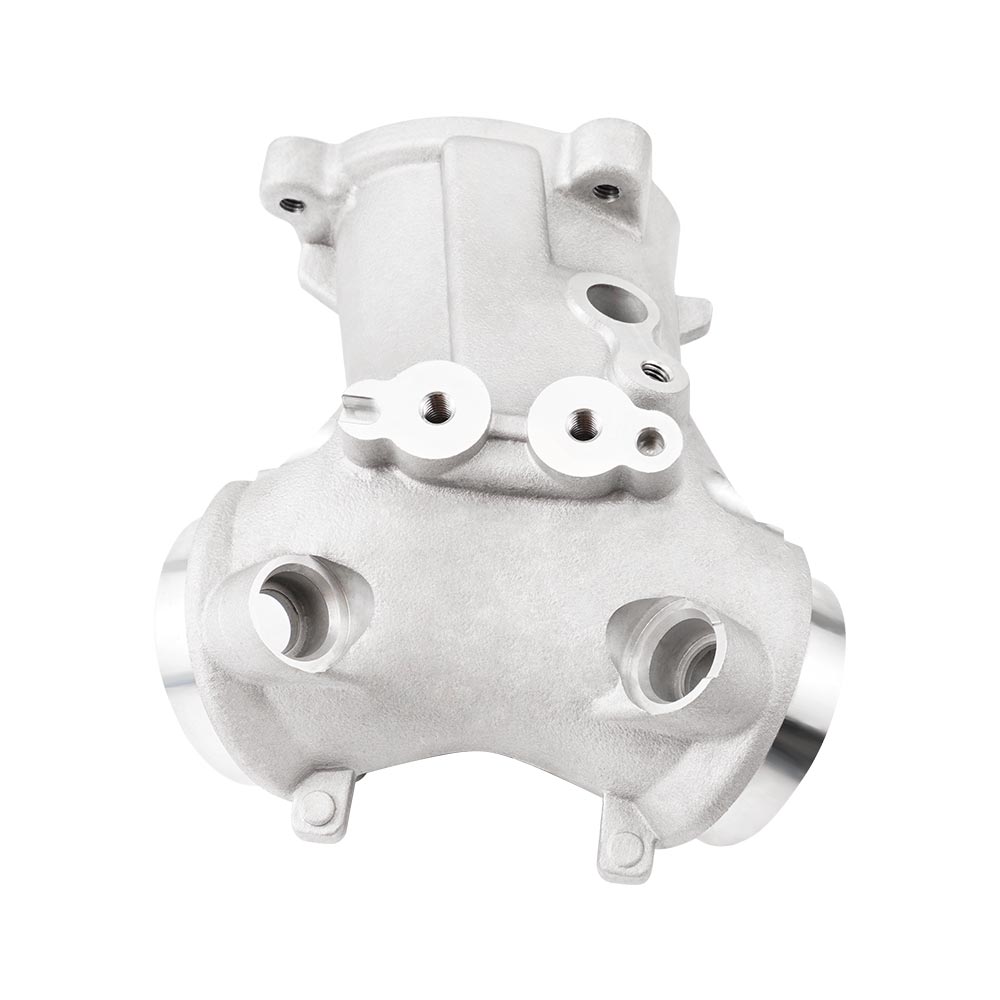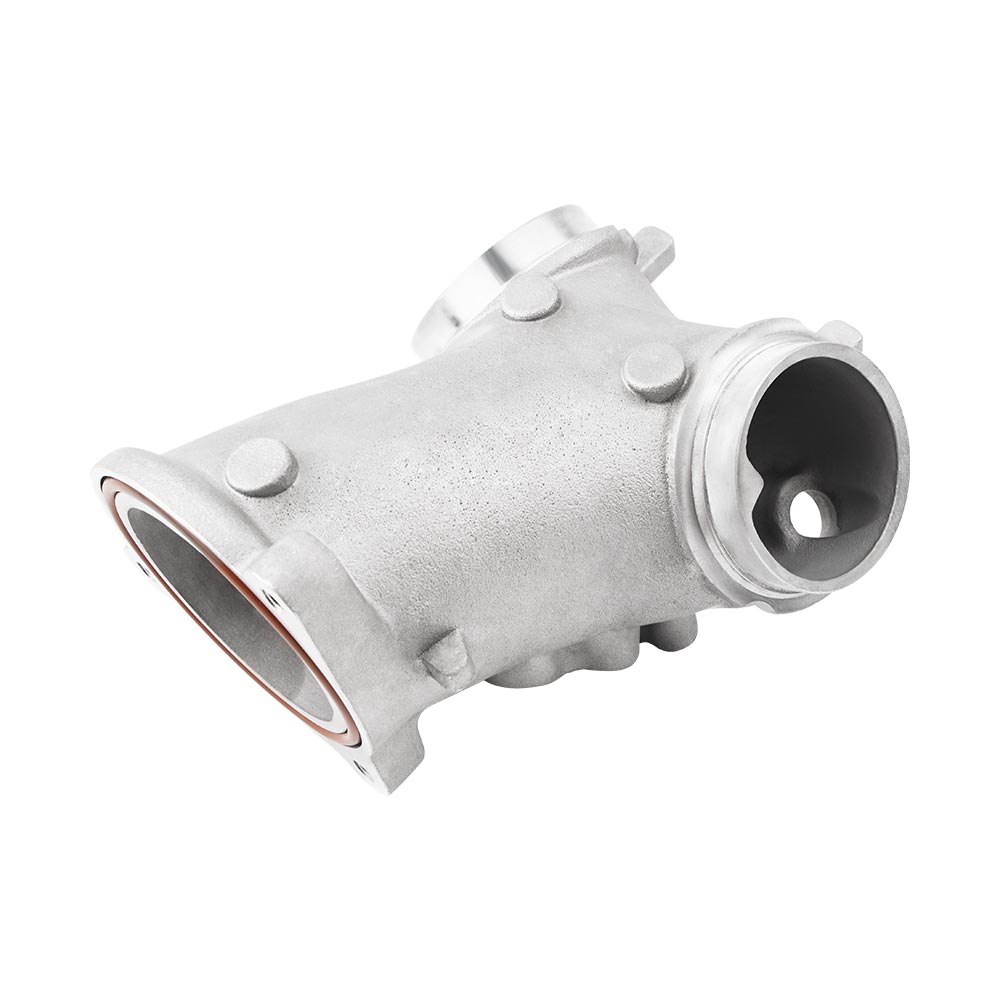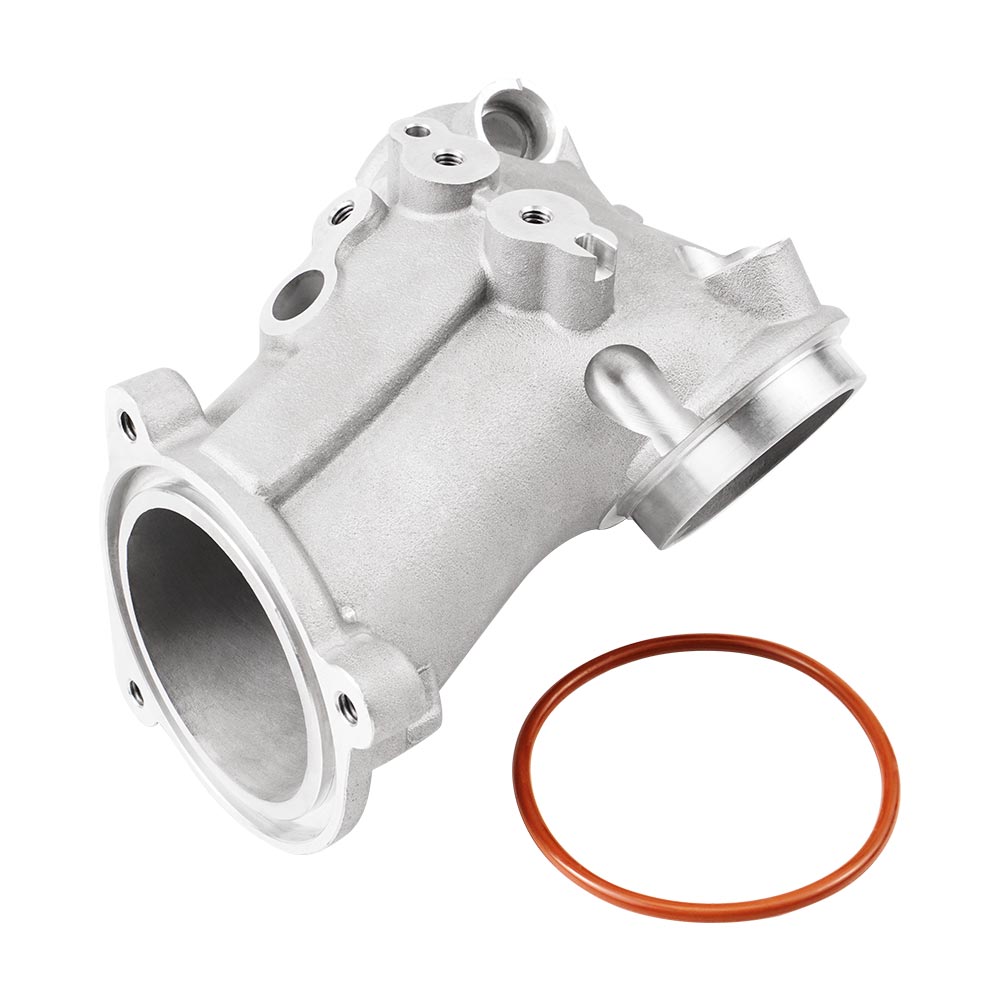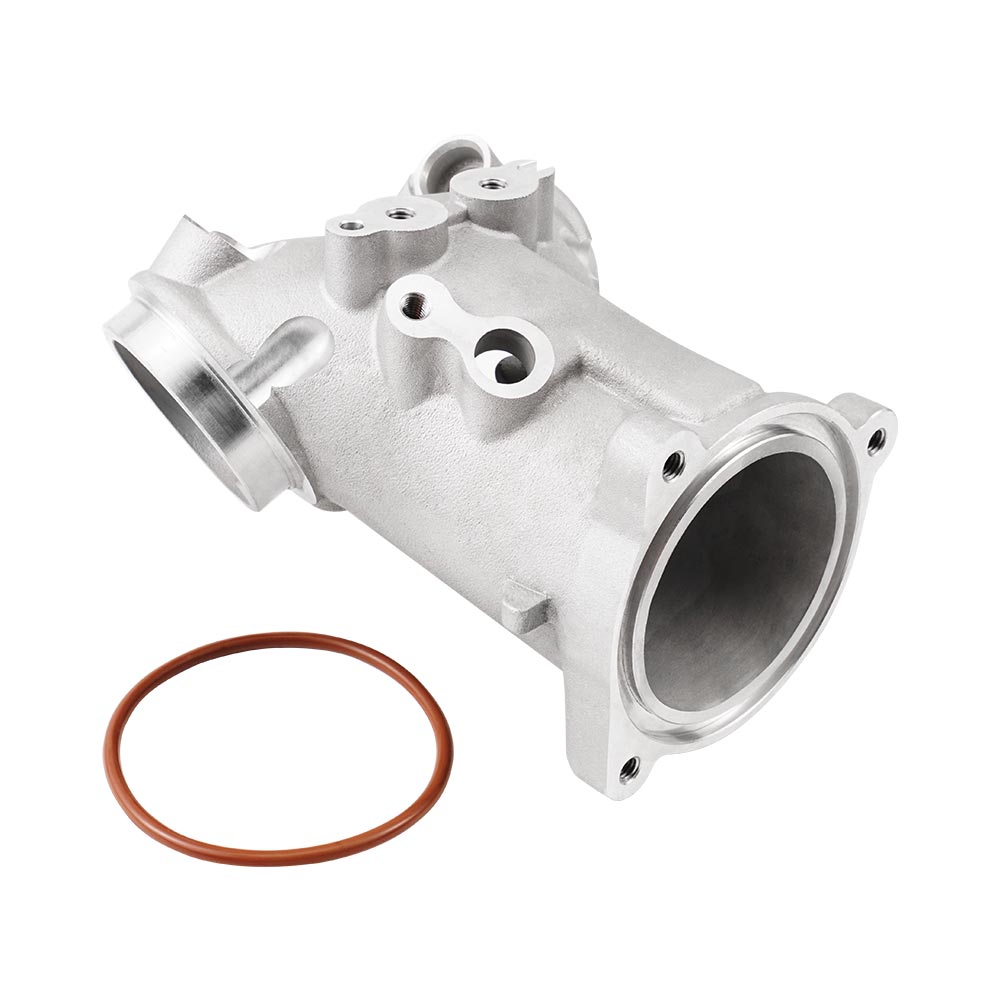 Replacement 55mm intake manifold M8 for Harley Davidson '18-later Softail, and '17-later Touring Models
This product is vehicle specific.
Select a vehicle to ensure fitment.
WILL NOT FIT
Change Vehicle
Features:
Performance and durability are improved with cast aluminum body and CNC ported intake runners. A great replacement for the stock plastic intake manifold.
Greater inner diameter 57mm / outer diameter 68mm for smoother, more undisturbed airflow to maximize your bike's horsepower. Add 3-5 hp
With each twist of the throttle, you can feel an increase in horsepower.
The installation and tuning will be much easier for the upgraded calibrations.

With Wind Blade Design Inside,Guiding the air more smoothly into the engine that could reduce turbulence and improve throttle response.
Details:

Brand: Nicecnc
Material: Aluminum
Processing technology: Cast aluminum, CNC
Sold In Units: Each
Replace OEM Part Number: 27300121
Warranty: 1-year limited warranty       
Warranties do not cover changes to the physical appearance or color of the manifold, rips, scratches, tears, cracks, wrinkles, or other damage caused by normal wear and tear, accident, abuse, improper installation, or improper care or cleaning.`
Note:
This is intended for the experienced rider only.
Package Included: 1 x Aluminium Intake Manifold
Fitment:
Fits '18-later Softail, and '17-later Touring models with 55mm Intake Manifold M8 Engine

Breakout
Breakout FXBR 107 2018-2019
Breakout FXBRS 114 2018-2022
Breakout 115th Anniversary FXBRS 114 2018

Fat Bob
Fat Bob FXFB 107 2018-2020
Fat Bob FXFBS 114 2018-2022

Fat Boy
Fat Boy FLFB 107 2018-2020
Fat Boy FLFBS 114 2018-2022
Fat Boy 115th Anniversary FLFBS 114 2018

Heritage Classic
Heritage Classic FLHC 107 2018-2021
Heritage Classic FLHCS 114 2018-2022
Heritage Classic 115th Anniversary FLHCS 114 2018

Low Rider
Low Rider FXLR 107 2018-2020
Low Rider S FXLRS 114 2020-2021
Low Rider S FXLRS 117 2022
Low Rider ST FXLRST 117 2022

Sport Glide
Sport Glide FLSB 107 2018-2022

Softail Standard
Softail Standard FXST 107 2020-2022

Softail Slim
Softail Slim FLSL 107 2018-2021

Softail Deluxe
Deluxe FLDE 107 2018-2020

Softail FXDR
FXDR 114 FXDRS 2019-2020

Street Bob
Street Bob FXBB 107 2018-2020
Street Bob FXBBS 114 2021-2022

Electra Glide
CVO Ultra Limited FLHTKSE 2018-2021
Electra Glide Standard FLHT 2019-2022
Electra Glide Ultra Classic FLHTCU 2017-2019
Electra Glide Revival FLH 2021
Ultra Limited FLHTK 2017-2022
Ultra Limited 115th Anniversary FLHTK 2018
Ultra Limited Low FLHTKL 2017-2018
Ultra Limited Shrine Edition FLHTK Shrine 2017-2022
CVO Limited FLHTKSE 2017

Road Glide
CVO Road Glide FLTRXSE 2018-2022
CVO Road Glide Limited FLTRKSE 2022
Road Glide FLTRX 2017-2022
Road Glide Special FLTRXS 2017-2022
Road Glide Limited FLTRK 2020-2022
Road Glide ST FLTRXST 2022
Road Glide Ultra FLTRU 2017-2020

Street Glide
CVO Street Glide FLHXSE 2017-2022
Street Glide FLHX 2017-2022
Street Glide Special FLHXS 2017-2022
Street Glide ST FLHXST 2022
Street Glide 115th Anniversary FLHX 2018
Street Glide 115th Anniversary Special FLHXS 2018

Road King
Road King FLHR 2017-2022
Road King Special FLHRXS 2017-2022
Road King Classic FLHRC 2017-2020

Freewheeler
Freewheeler FLRT 2017-2022

Tri Glide
CVO Tri Glide FLHTCUTGSE 2020-2022
Tri Glide Ultra FLHTCUTG 2017-2022
Tri Glide Ultra Classic 115th Anniversary FLHTCUTG 2018
Disclaimer: Nicecnc parts are not sponsored or endorsed by, or affiliated with the brands its parts fit, including Harley-Davidson, Honda, Yamaha, Kawasaki, Suzuki, KTM, Duke, Husaberg, Husqvarna, BMW, Aprilia, Triumph, Piaggio, Ducati, MV Agusta, Moto Guzzi, Benelli, Buell, CF-Moto, Enfield, Hyosung, Indian, etc.