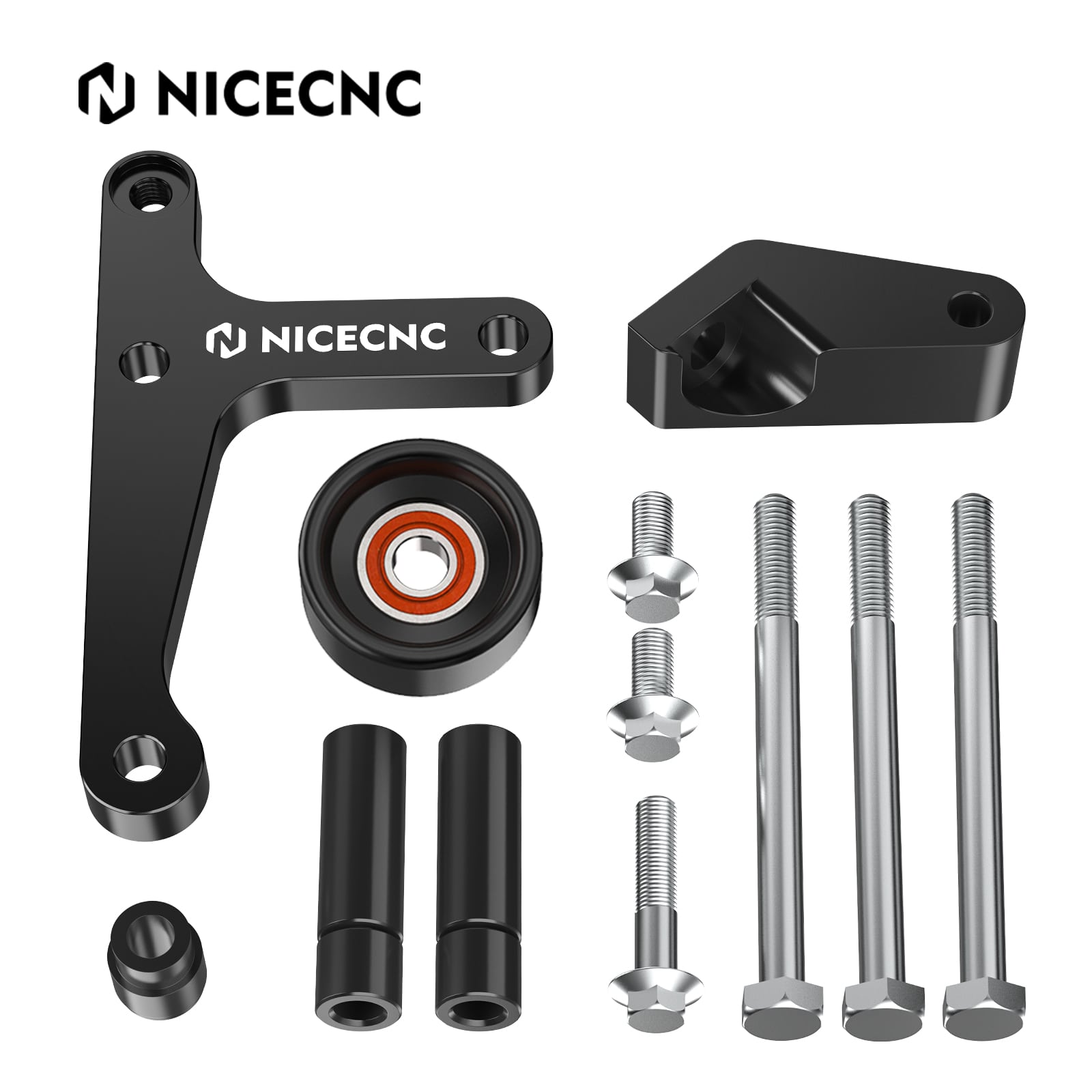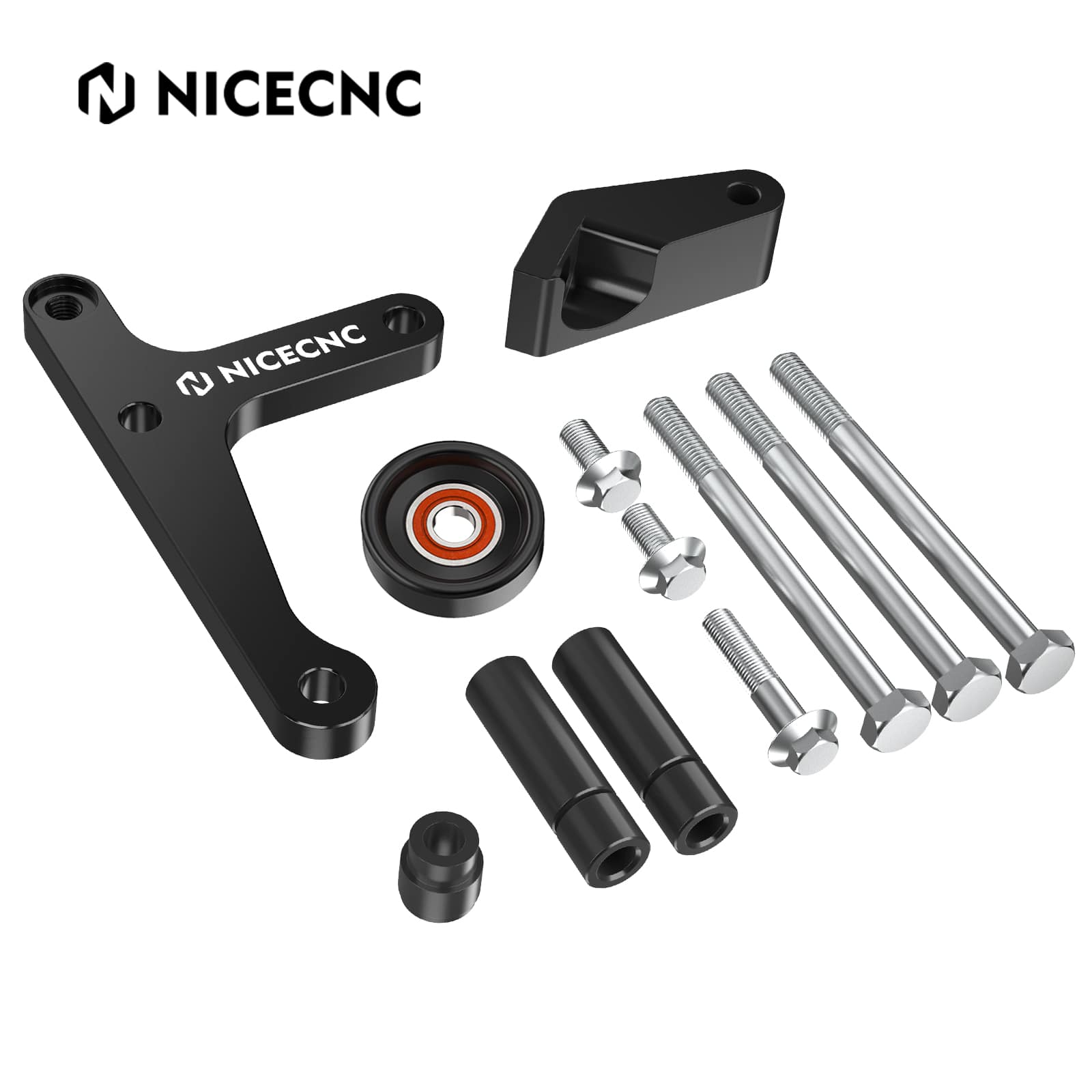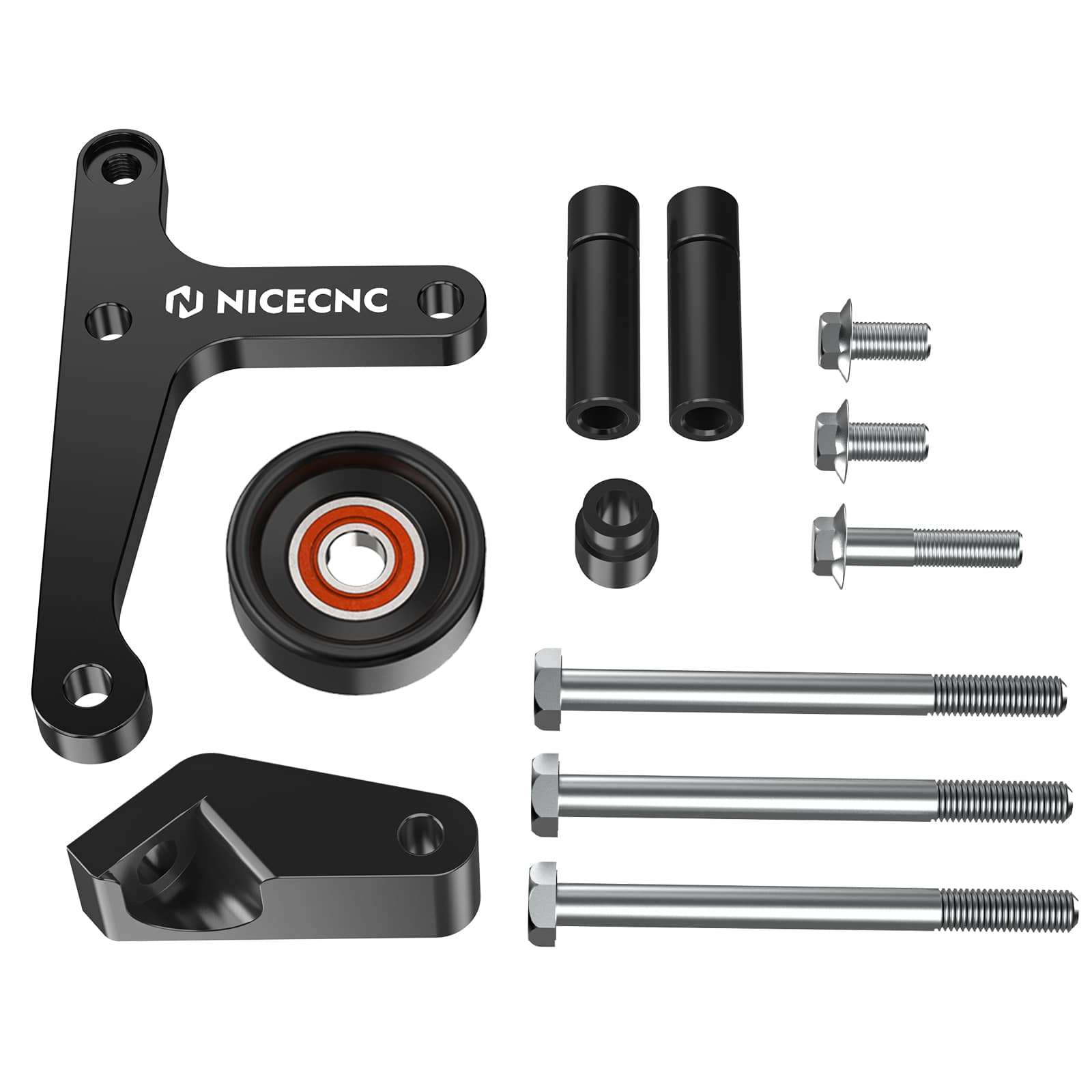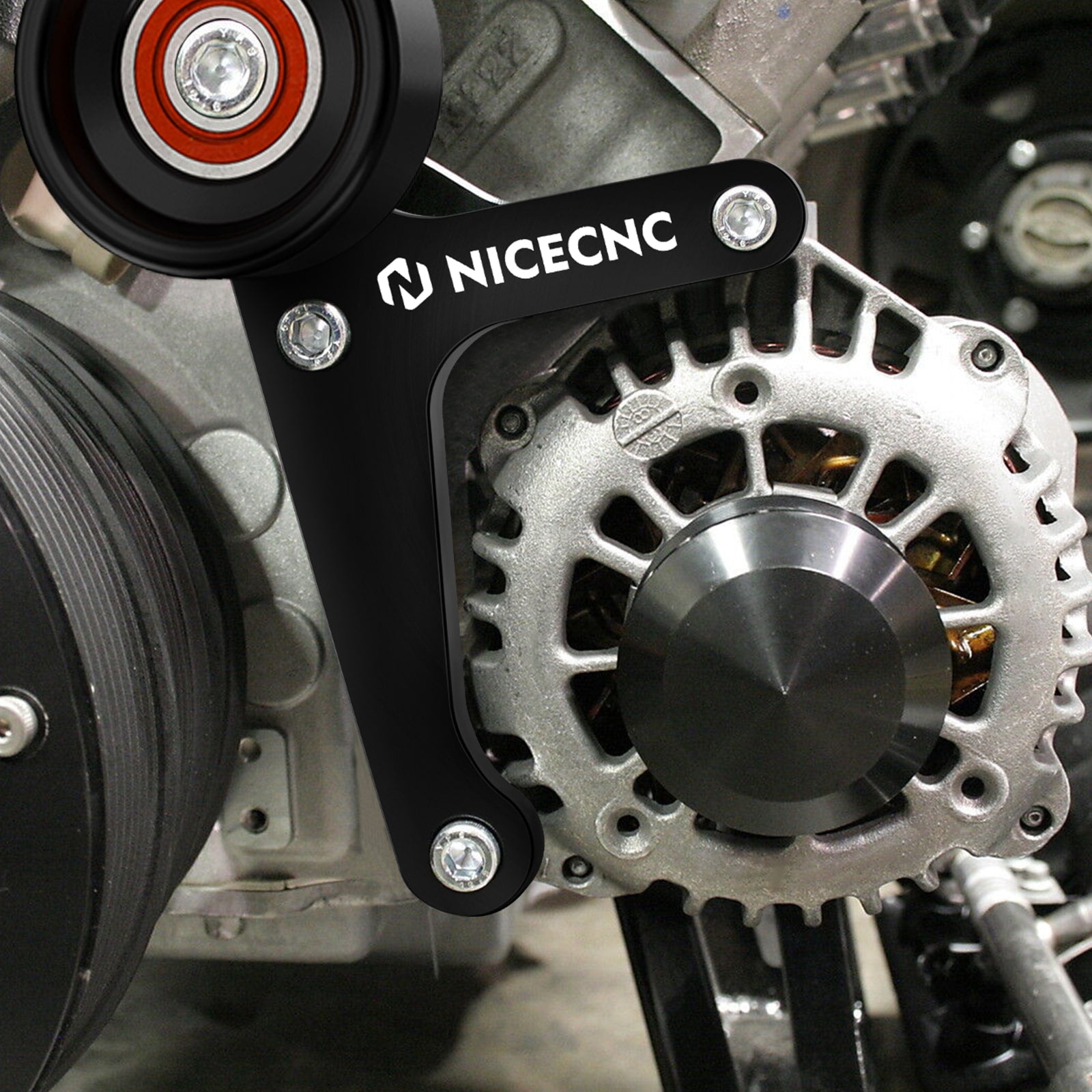 LS Truck Low Mount Alternator Bracket with Pully and Rear Brace For LSX
Features:

Made from premium 6061 billet aluminum, lightweight and sturdy enough to support loads without deformation.
Processed by cutting-edge anodic oxidation to prevent rust and corrosion.
Machined by cutting-edge CNC technology, accuracy of each cutting part can be ensured for easy installation.
Allow you to relocate the alternator to the driver's side.

Item Specifications:

Brand: NICECNC
Condition: 100% Brand new
Bracket Material: Aluminum Alloy
Bracket Surface: Anodization
Processing: CNC-machined

Package Included:
1x LS1 Low Mount Alternator Bracket

Application:
For Chevy Camaro 1998-2002 LS1 Camaro belt
If using a 145/160 amp alternator (105 amp alternator is a direct fit), a 3/4 inch longer belt will be required.

Note:
Can only be used on blocks with at least 2 mounting holes.
To utilize the the rear brace, you must use a 98-02 F body LS1 alternator
If you have a block with only 1 M10 hole you will need to drill and tap the 2nd hole M10-1.5MM.
FAQ:
Question:
The (LS Truck Low Mount Alternator Bracket with Pully and Rear Brace For LSX) is compatible with LS truck engines and truck accessories? I mean the truck crank spacing (TRUCK/SUV/2010-up Camaro)
Answer:
It is suitable for truck crank spacing but will require the use of an F body LS1 alternator.

Disclaimer:
NiceCNC parts are not sponsored or endorsed by, or affiliated with the brands its parts fit, including Porsche, Subaru, Jaguar, BMW, Isuzu, Chrysler, Dodge, Jeep, Buick, Cadillac, Chevrolet, GMC, Volvo, Land Rover, Oldsmobile, Pontiac, Ford, Lincoln, Mercury, Acura, KIA, Nissan, Infiniti, International Harvester, Mitsubishi, Audi, Lexus, Toyota, Mazda, Volkswagen, Suzuki, Saab, Honda, Alfa Romeo, Saleen, Mercedes-Benz, Nash, Hummer, Freightliner, Datsun, Saturn, Turner, Geo, Lada, Fiat, Daihatsu, Opel, Vauxhall, Sabra, Tesla, Ram, Rover, Skoda, Healey, Mini, Smart, Scion, Renault, Seat, Peugeot, Merkur, Astra, Tucker, VW, Routan, Tiguan, Touareg, Jetta, Gti, Passat, Golf, Bosch, Denso, Holden, Chery, Mercedes Benz, Holden Special Vehicles, Hyundai, Trabant, Citroën, Freightline, etc.