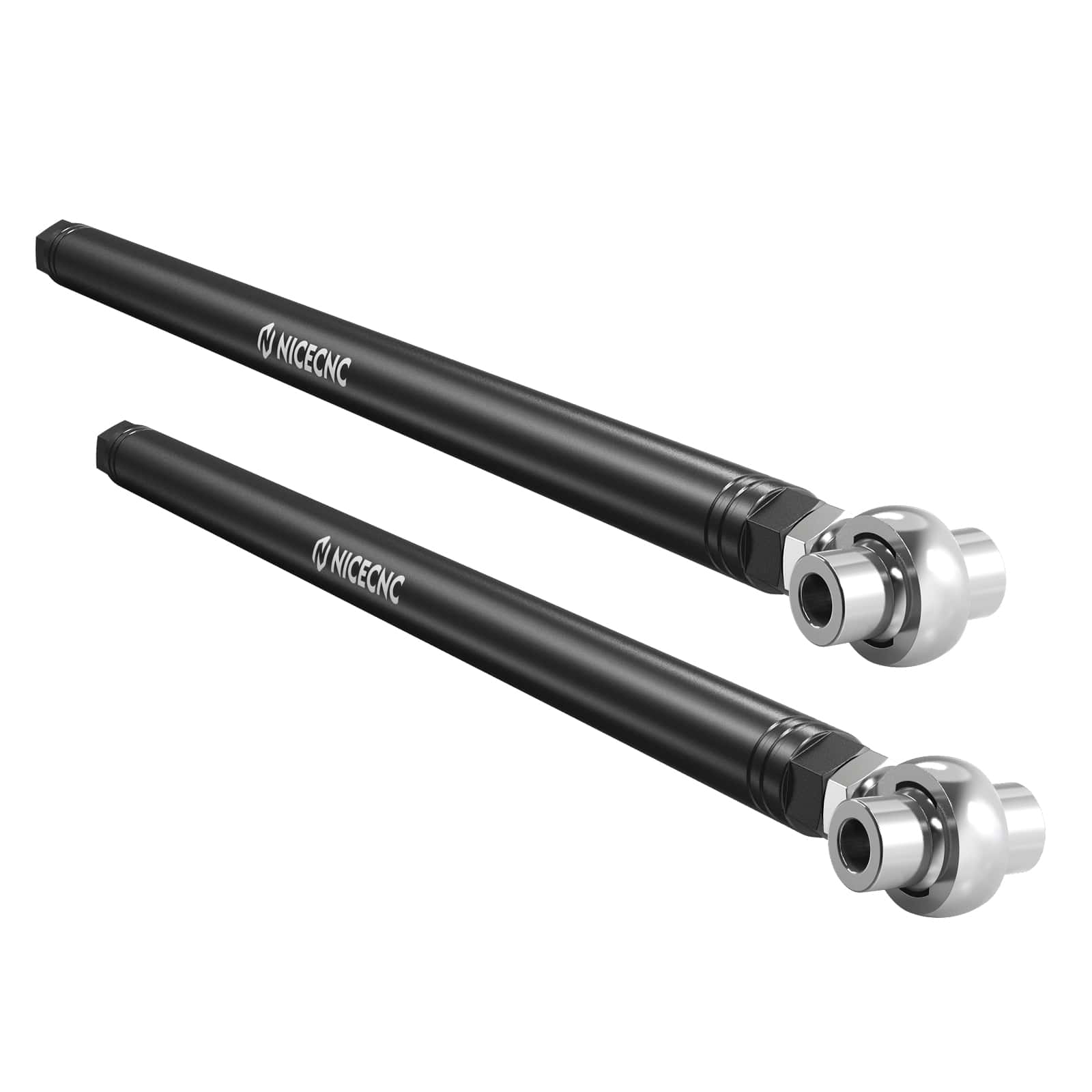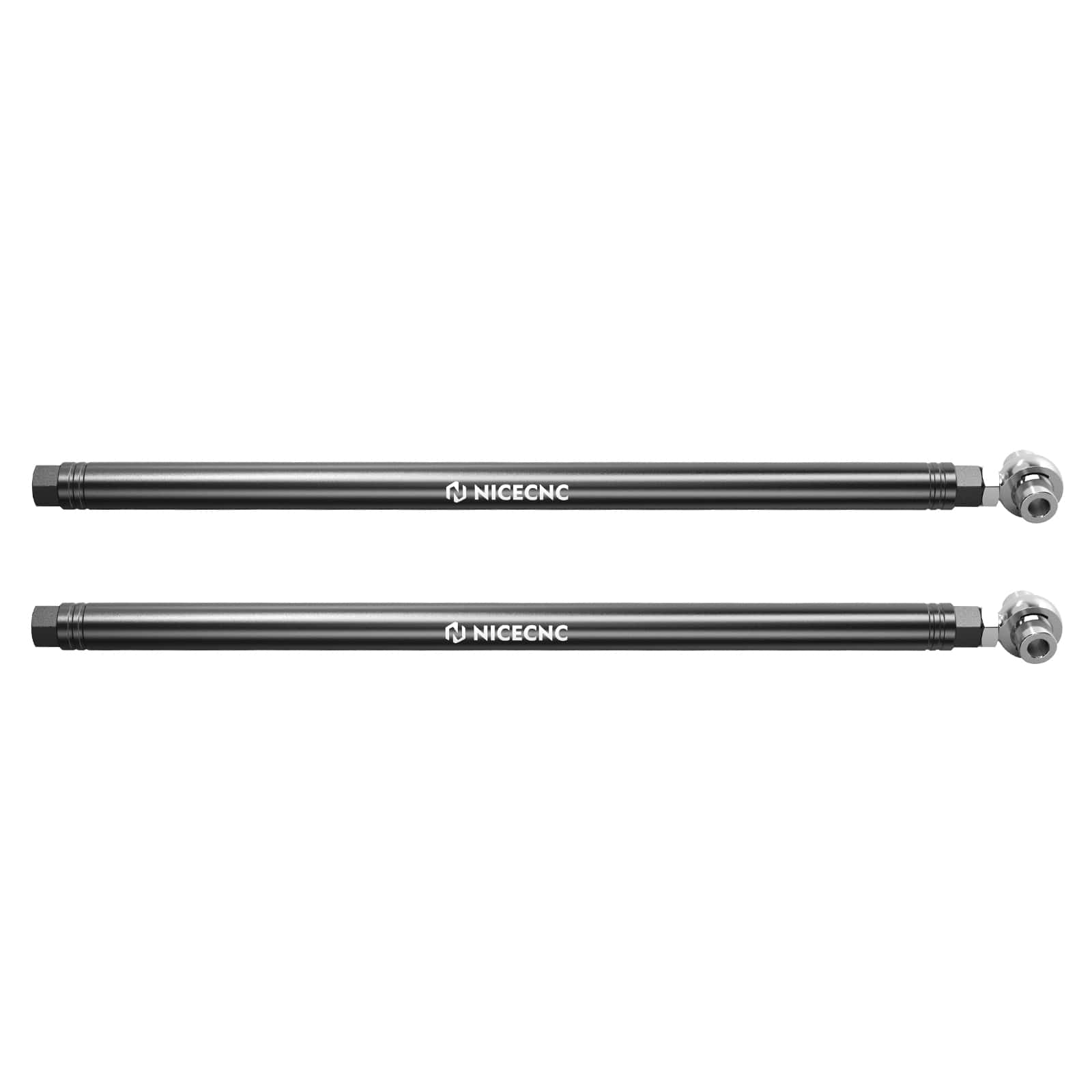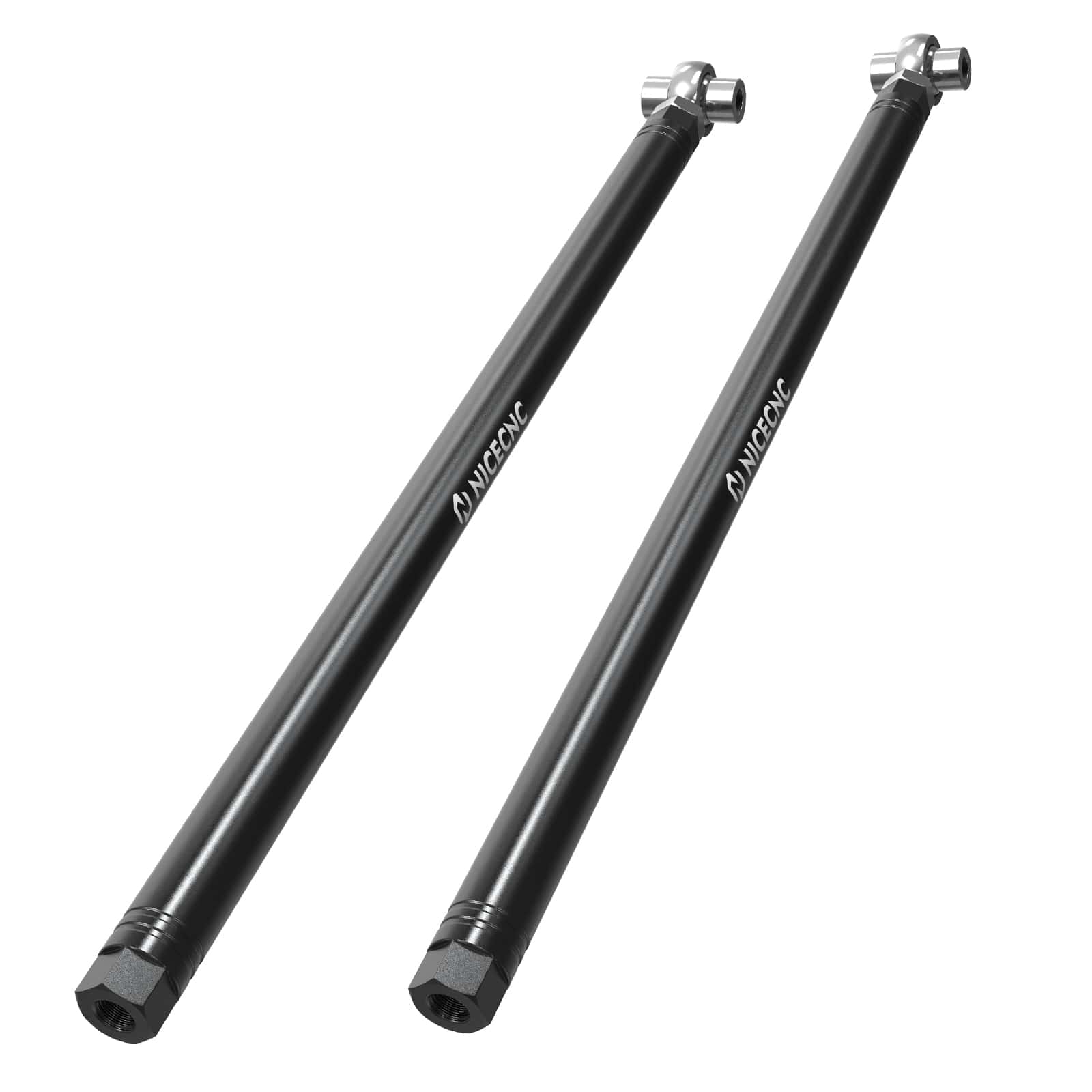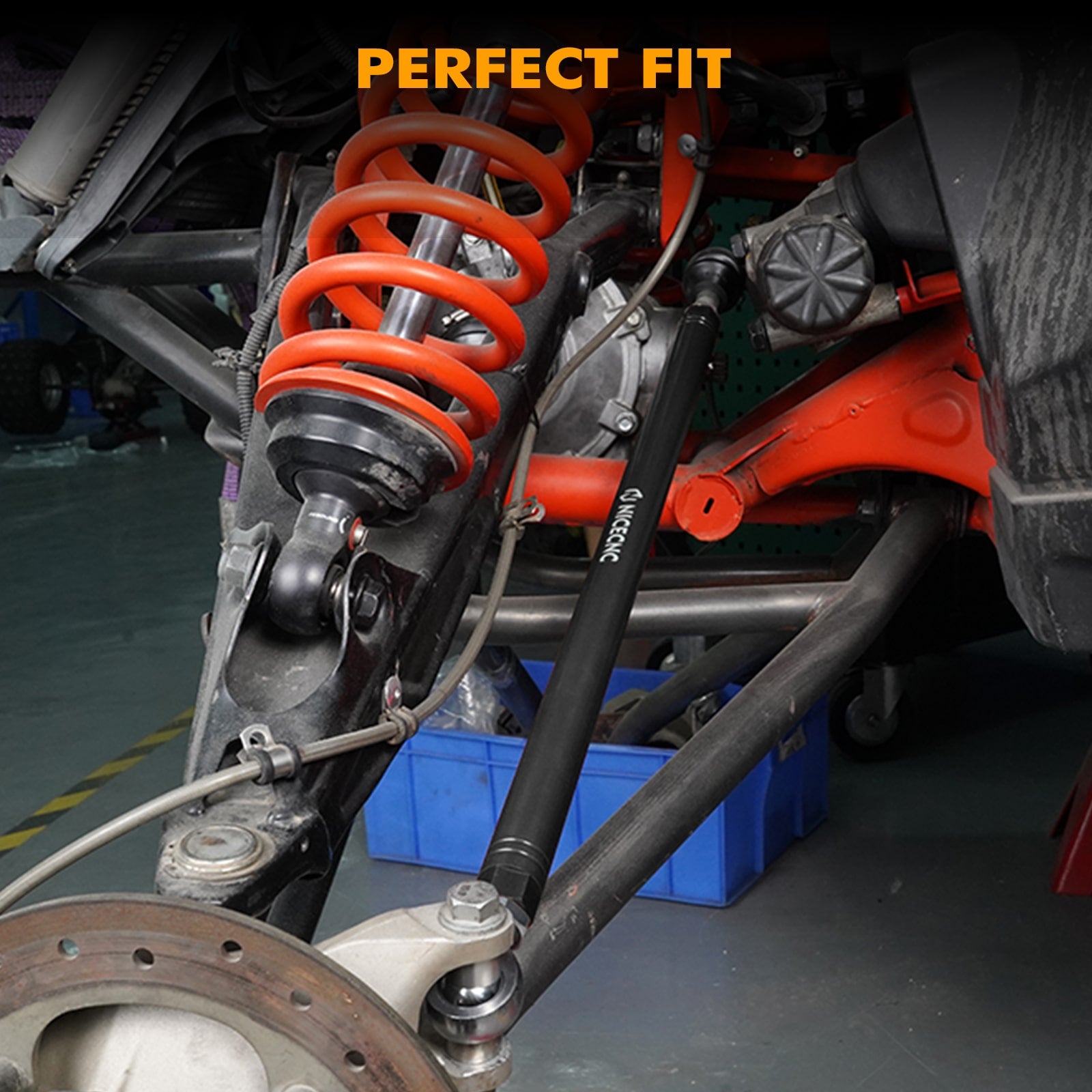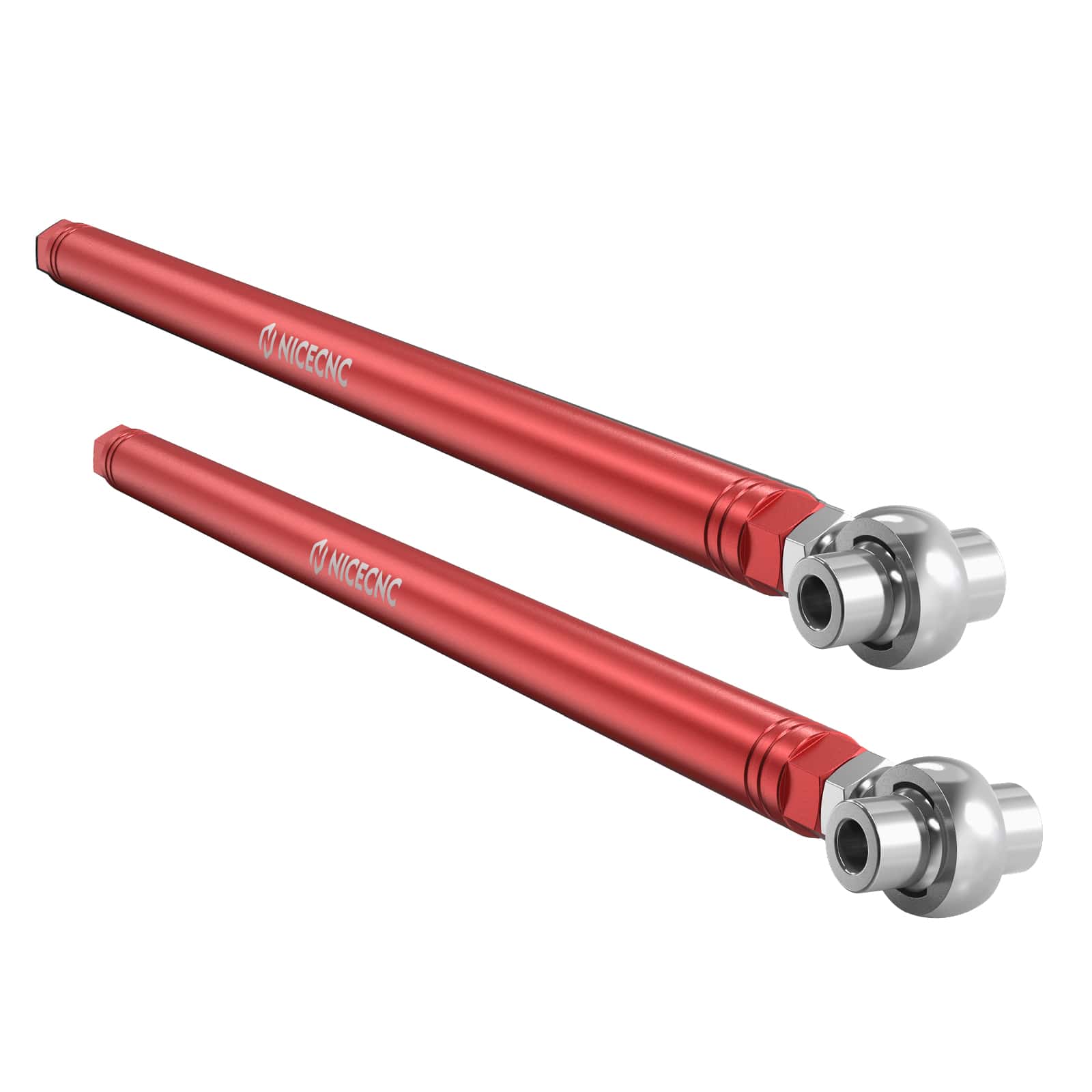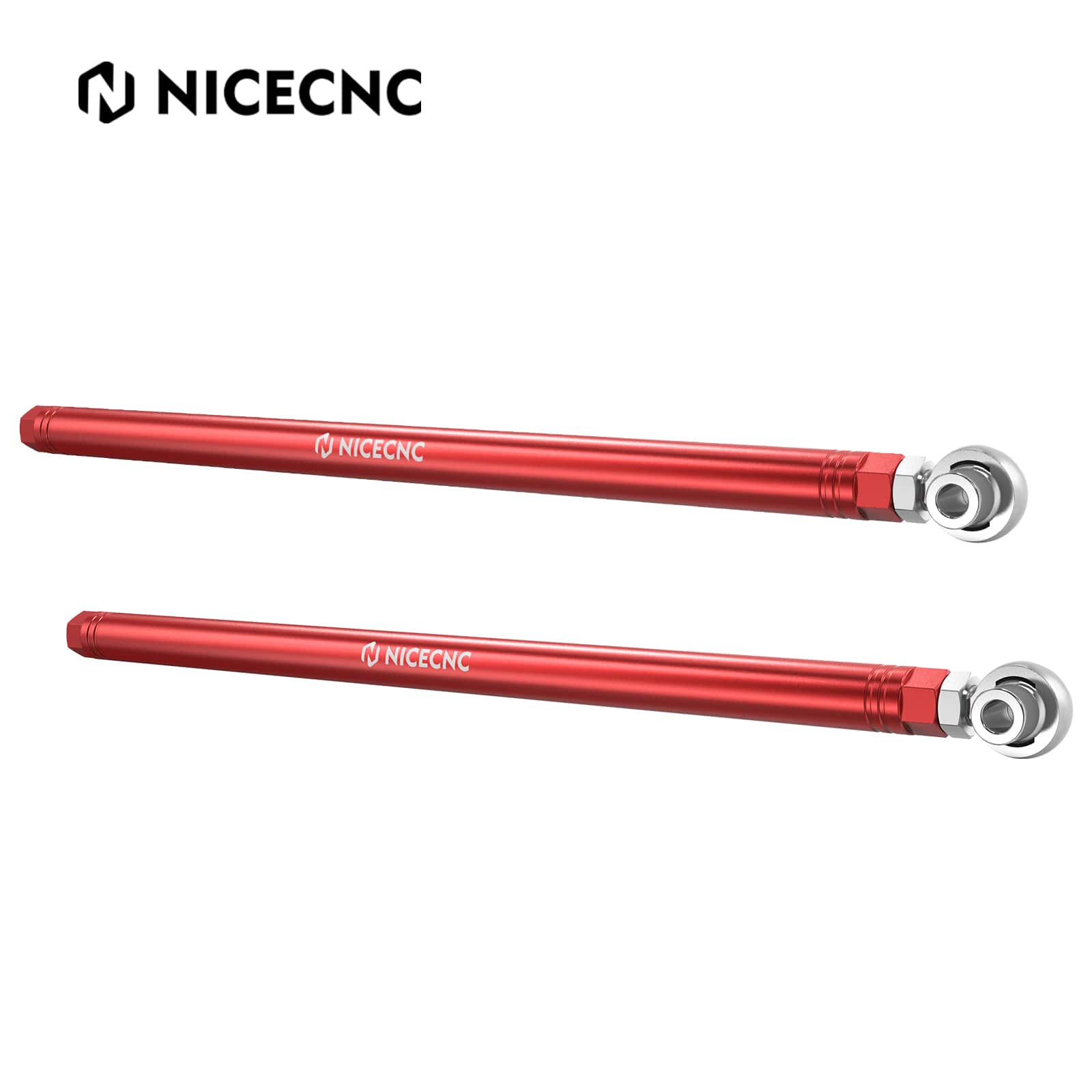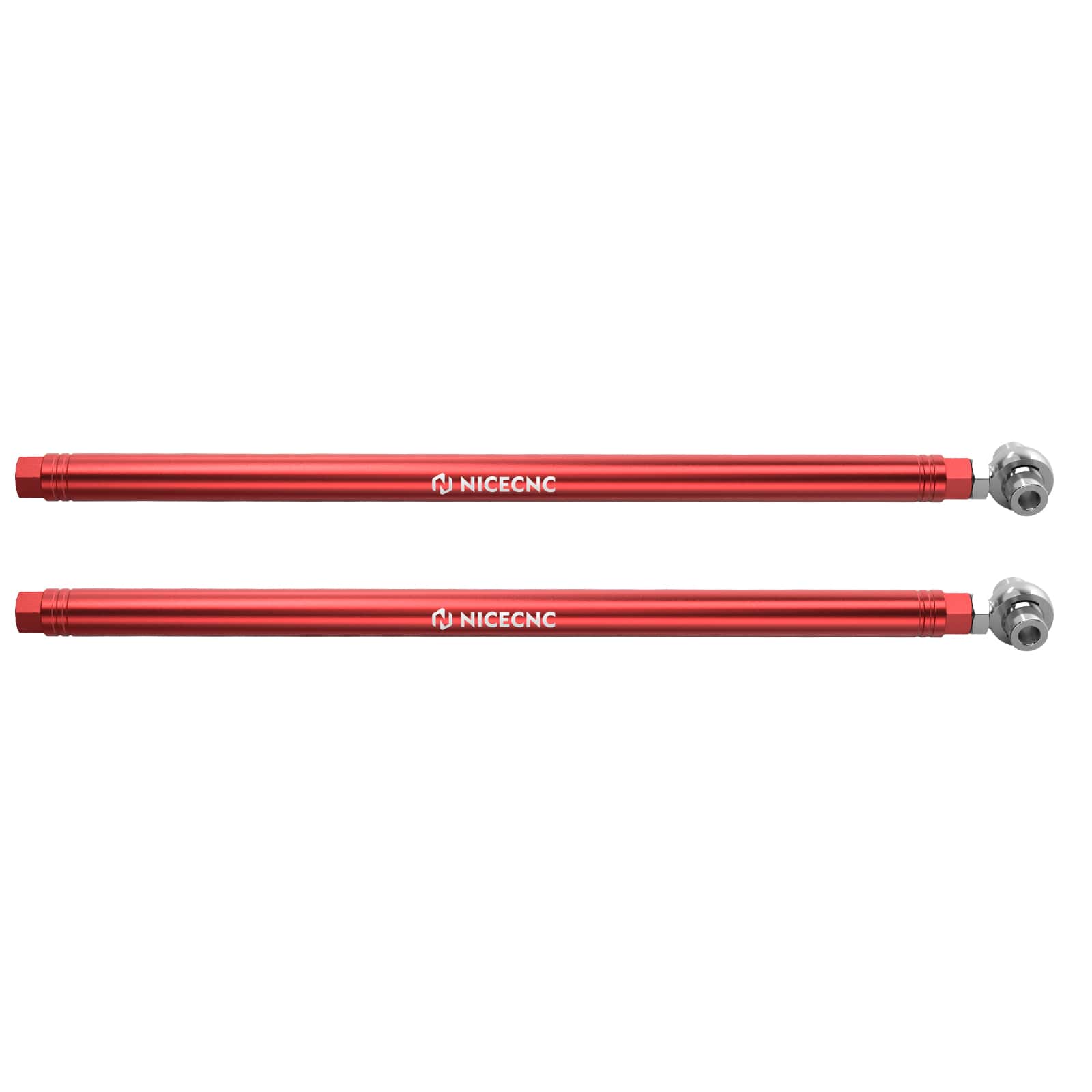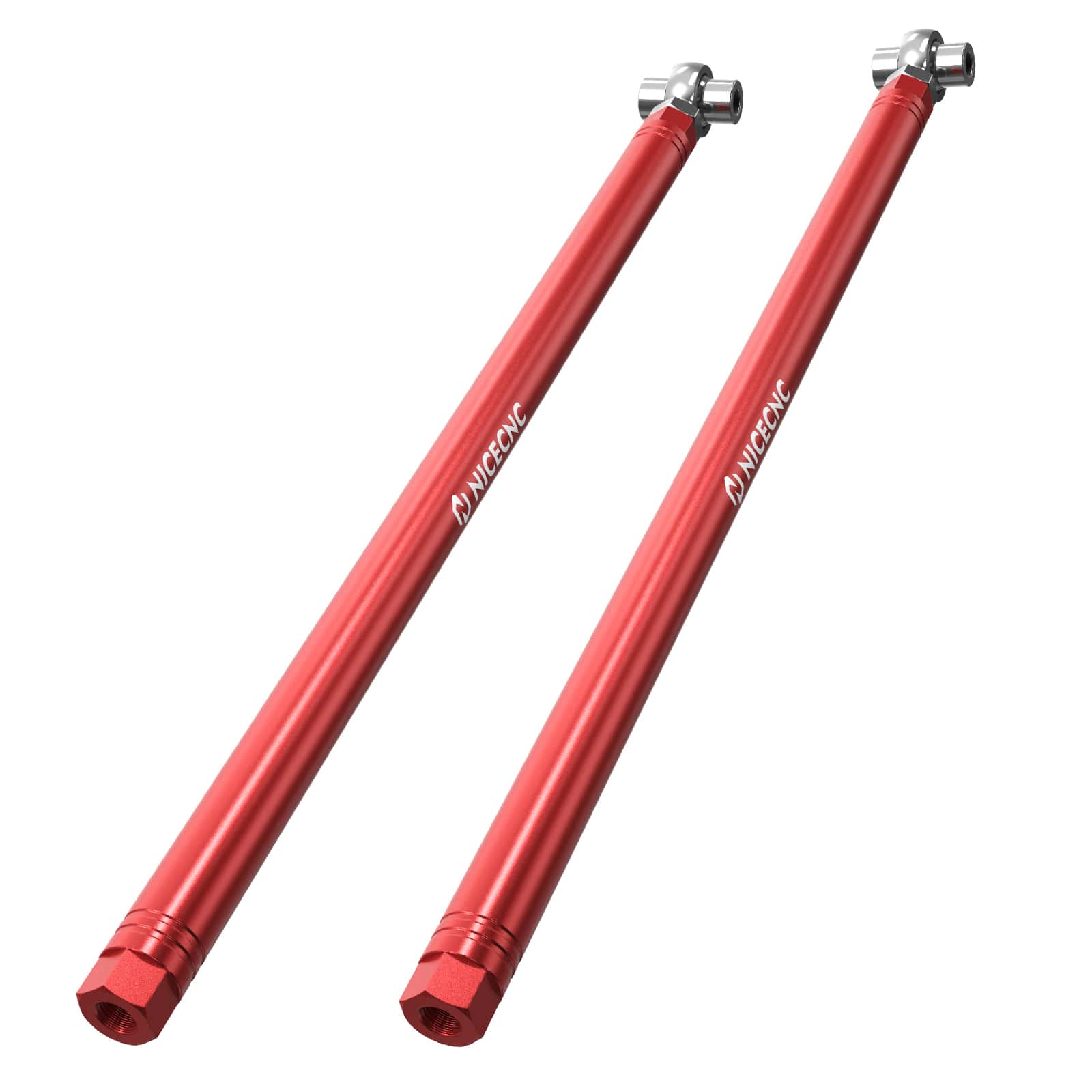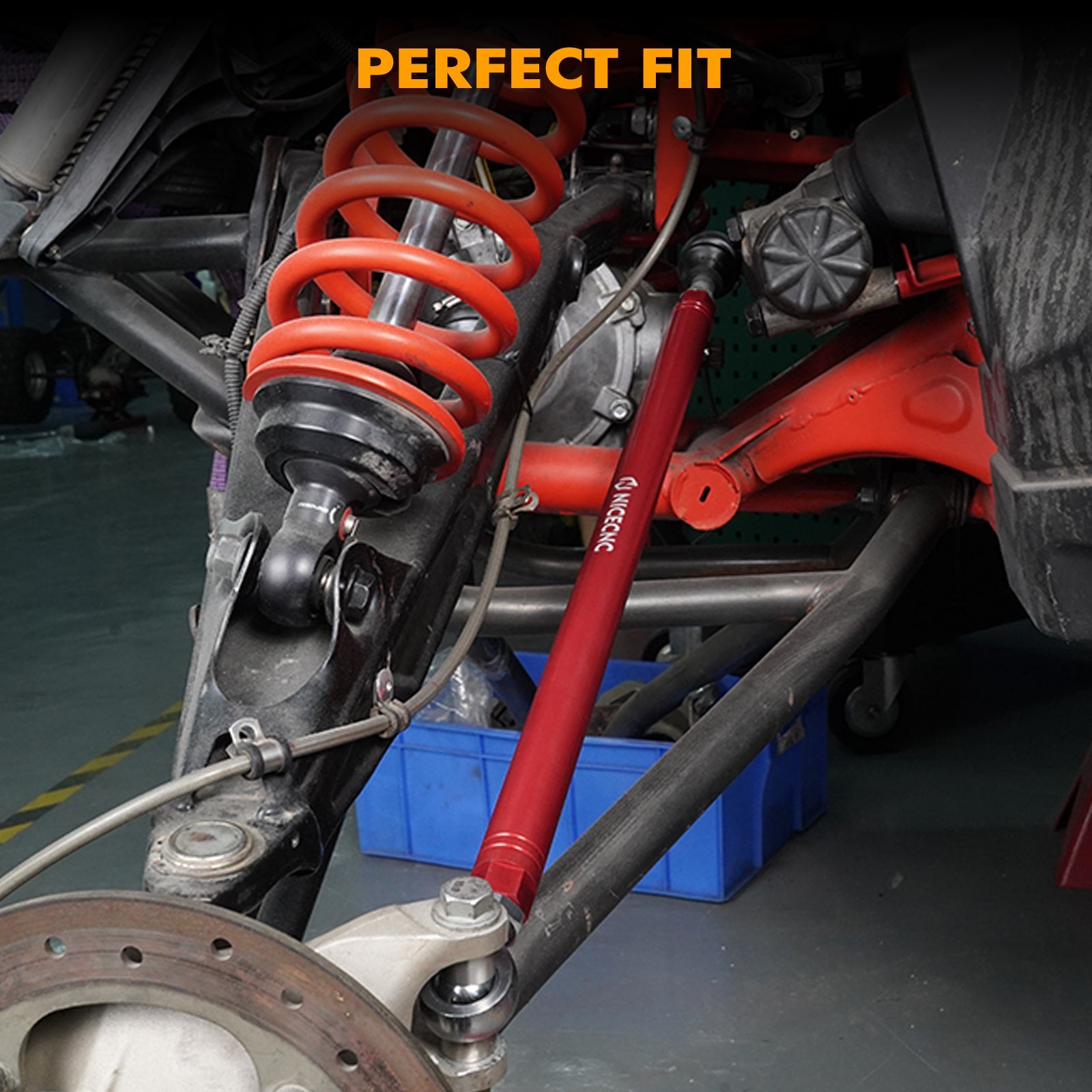 UTV Connecting Rod Kit/Tie Rod Kit for Can-Am Maverick X3
This product is vehicle specific.
Select a vehicle to ensure fitment.
WILL NOT FIT
Change Vehicle
Features:
【Built-in Nylon Tie Rod End】Nylon is built in to cushion the force of the wheel on the tie rod. Eliminate the gap and make your turn more smoothly. Tie rod ball joint is made of 4130 chromoly alloy (5/8 "-18" thread) for high hardness.
【7075 Aluminum Tie rod】 Tie rod shaft is made of aircraft-grade 7075 aluminum alloy for high strength and light weight. Gives you a good experience in the race.
【Easy Operation】Convenient installation and easy replacement of stock.
【CNC Technology】Machined by cutting-edge CNC technology, accuracy of each cutting part can be ensured for easy installation.
Item Specifications:
Brand: NICECNC
Condition: 100% Brand new
Material: 7075 Aluminum + 4130 Chromoly Alloy
Replace number: 709401556 & 709401703

Package Included:
1 X Tie Rod Kit (include 2 X tie rod shafts, 2 X Tie rod ends, bushing hardwares)

Fitment:
For Can-Am
MAVERICK X3 2017
Maverick X3 900 HO 2018
Maverick X3 MAX 2017
Maverick X3 MAX Turbo 2019-2023
MAVERICK X3 MAX TURBO - STD 2018
Maverick X3 MAX Turbo R 2019-2021
MAVERICK X3 MAX TURBO R - STD XDS DPS XRS DPS 2018
Maverick X3 MAX Turbo R - XRS DPS 2018
Maverick X3 MAX Turbo RR 2020-2023
Maverick X3 Turbo 2018-2023
Maverick X3 Turbo R 2018-2021
Maverick X3 Turbo RR 2020-2023


Disclaimer: 
Nicecnc parts are not sponsored or endorsed by, or affiliated with the brands its parts fit, including Porsche, Subaru, Jaguar, BMW, Isuzu, Chrysler, Dodge, Jeep, Buick, Cadillac, Chevrolet, GMC, Volvo, Land Rover, Oldsmobile, Pontiac, Ford, Lincoln, Mercury, Acura, KIA, Nissan, Infiniti, International Harvester, Mitsubishi, Audi, Lexus, Toyota, Mazda, Volkswagen, Suzuki, Saab, Honda, Alfa Romeo, Saleen, Mercedes-Benz, Nash, Hummer, Freightliner, Datsun, Saturn, Turner, Geo, Lada, Fiat, Daihatsu, Opel, Vauxhall, Sabra, Tesla, Ram, Rover, Skoda, Healey, Mini, Smart, Scion, Renault, Seat, Peugeot, Merkur, Astra, Tucker, VW, Routan, Tiguan, Touareg, Jetta, Gti, Passat, Golf, Bosch, Denso, Holden, Chery, Mercedes Benz, Holden Special Vehicles, Hyundai, Trabant, Citroën, Freightline, etc.