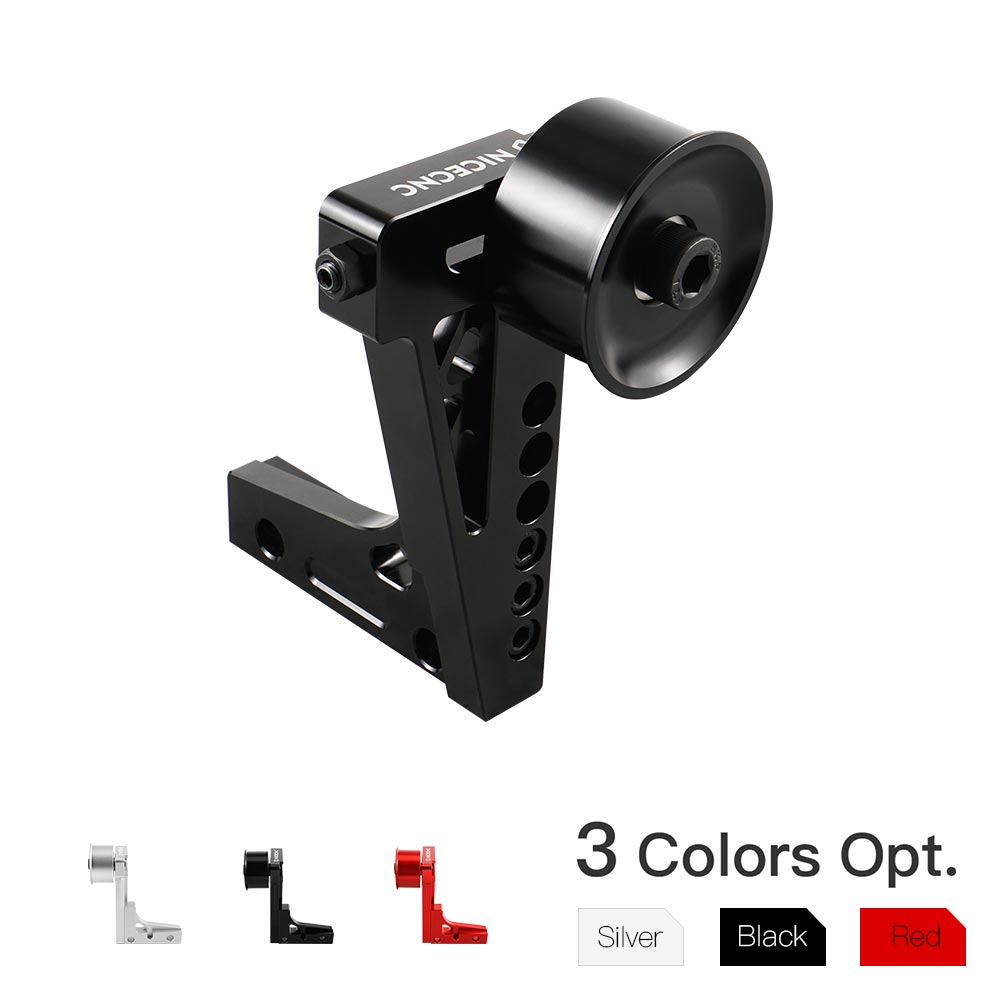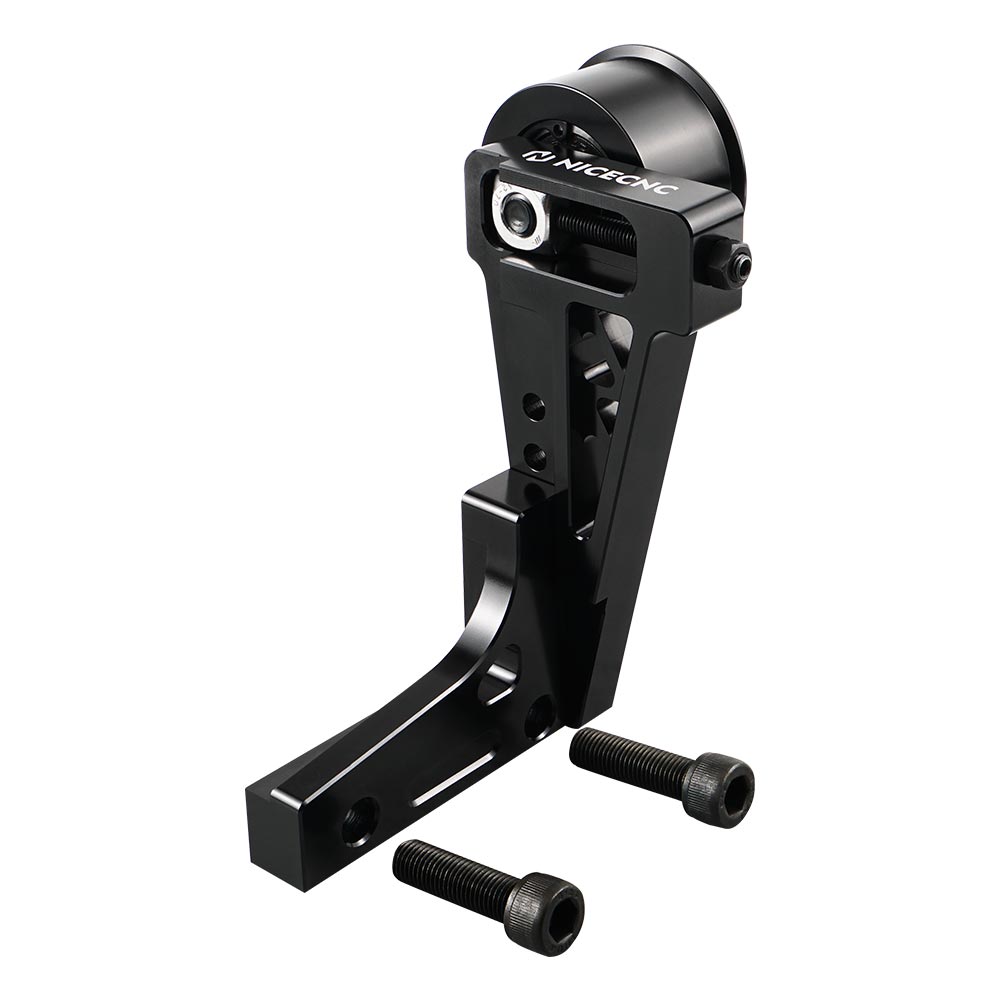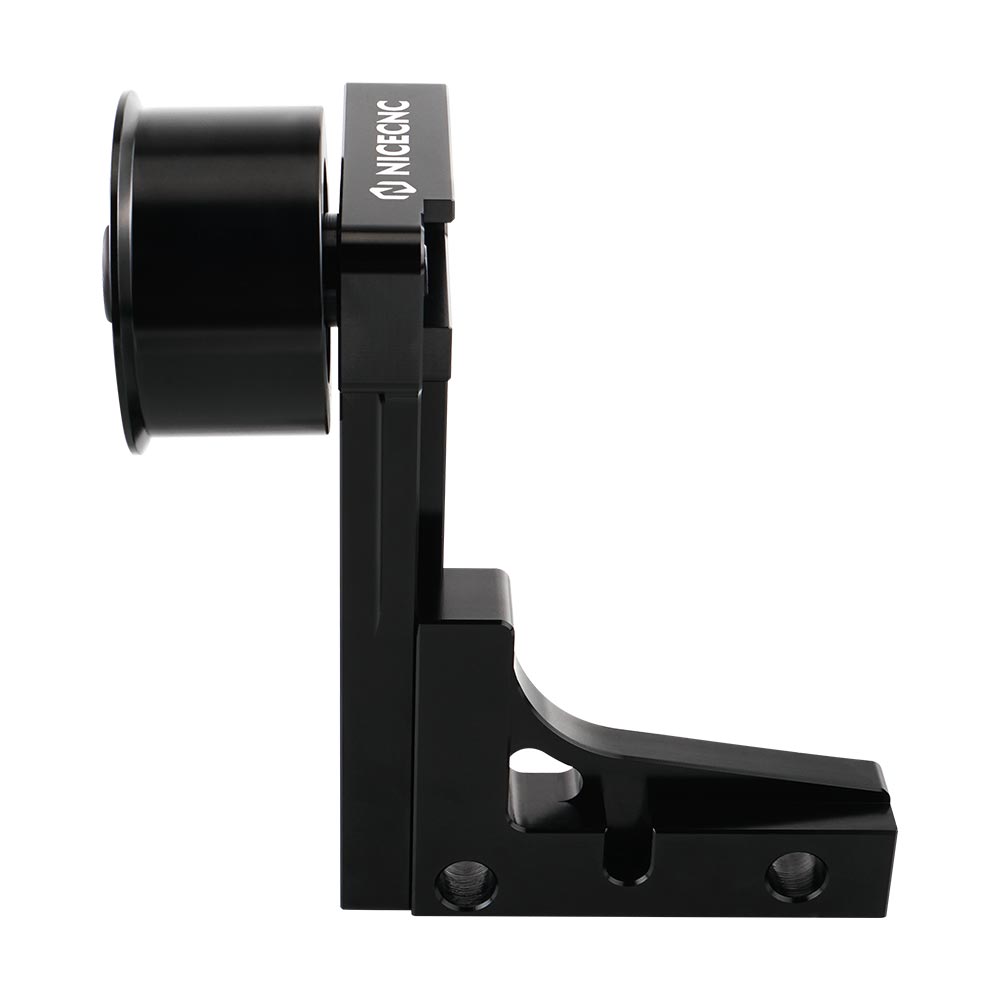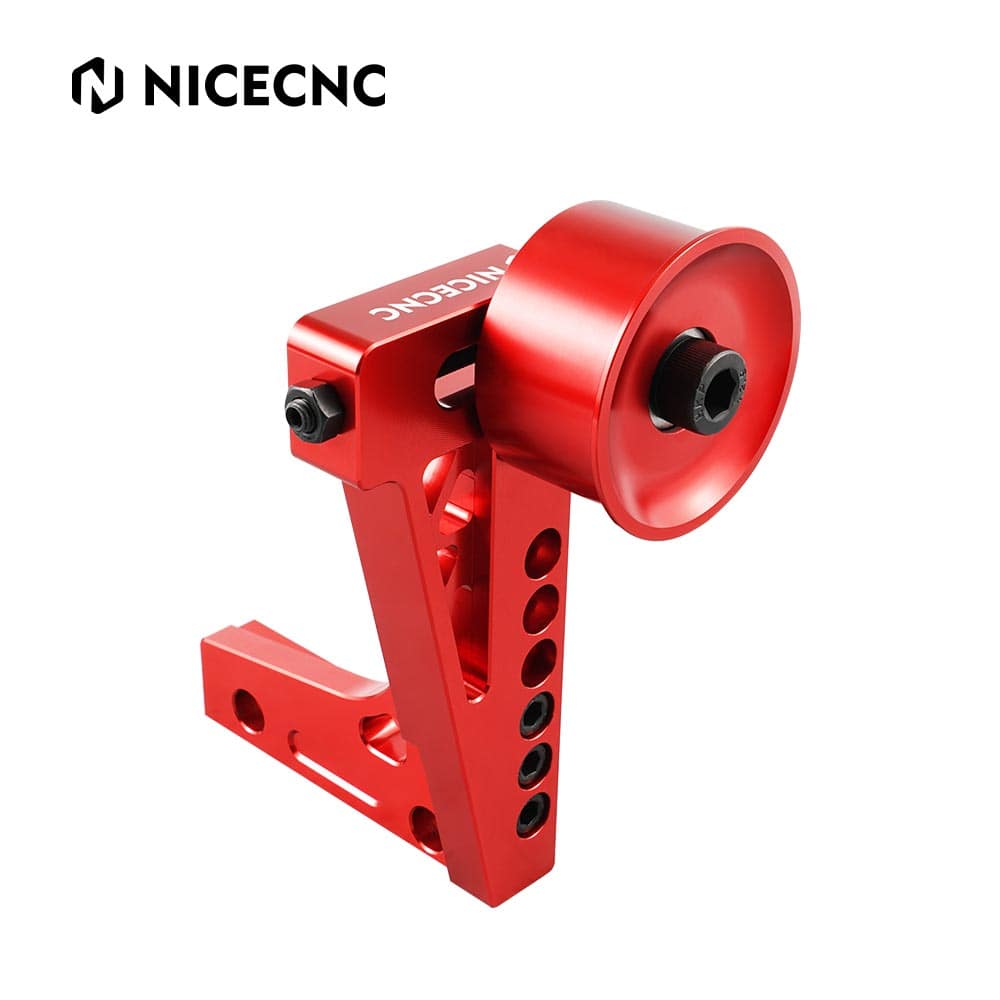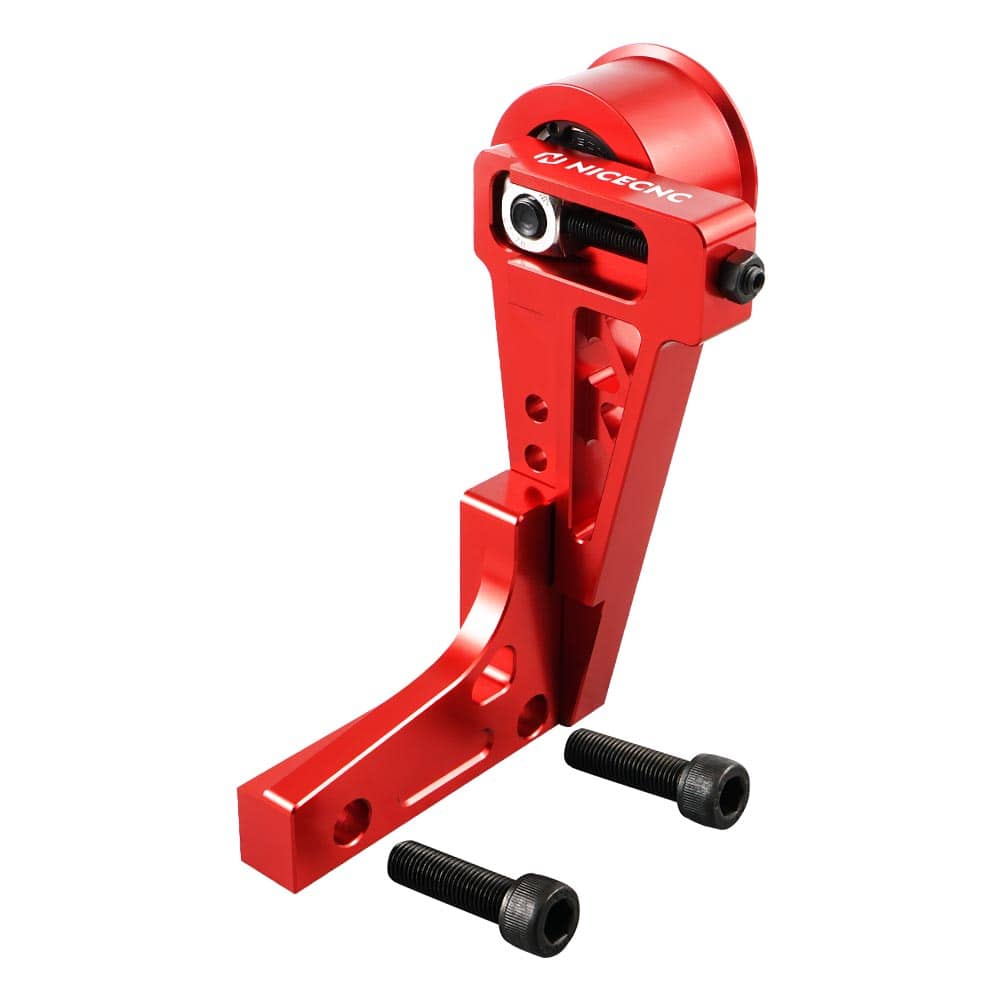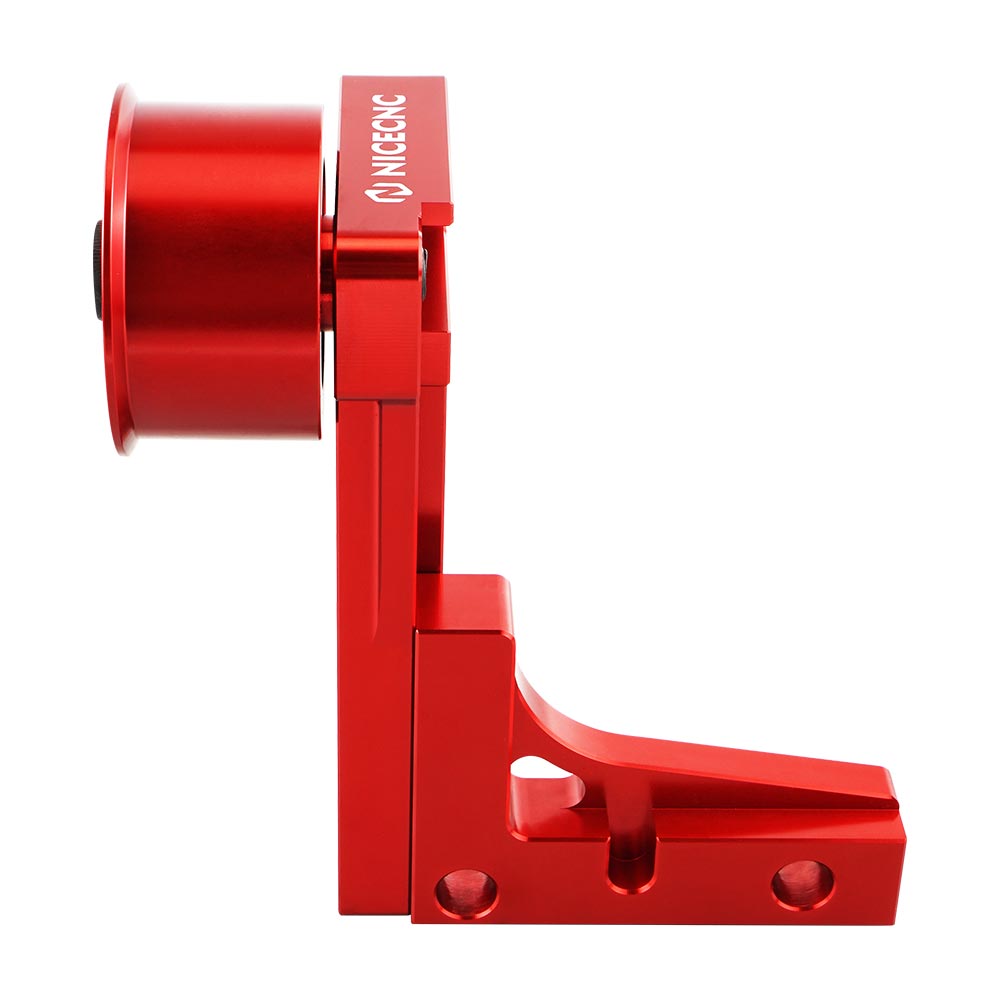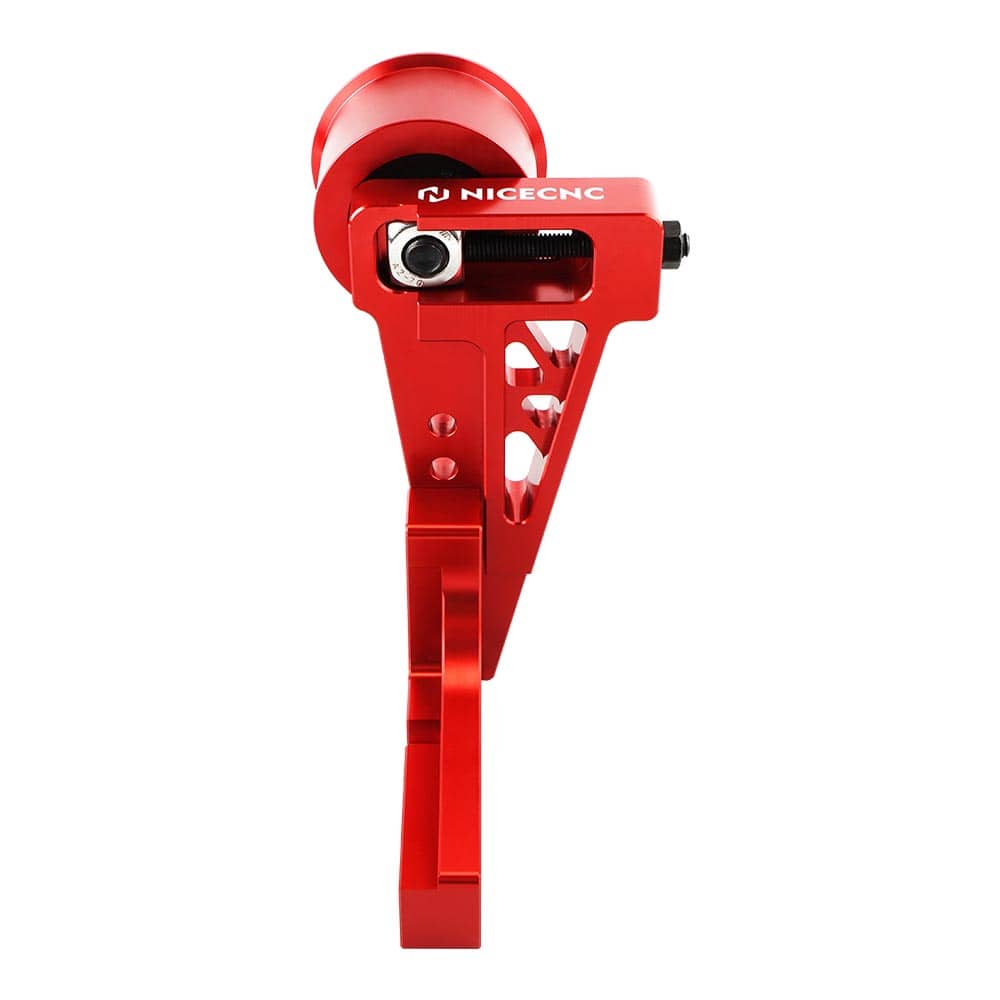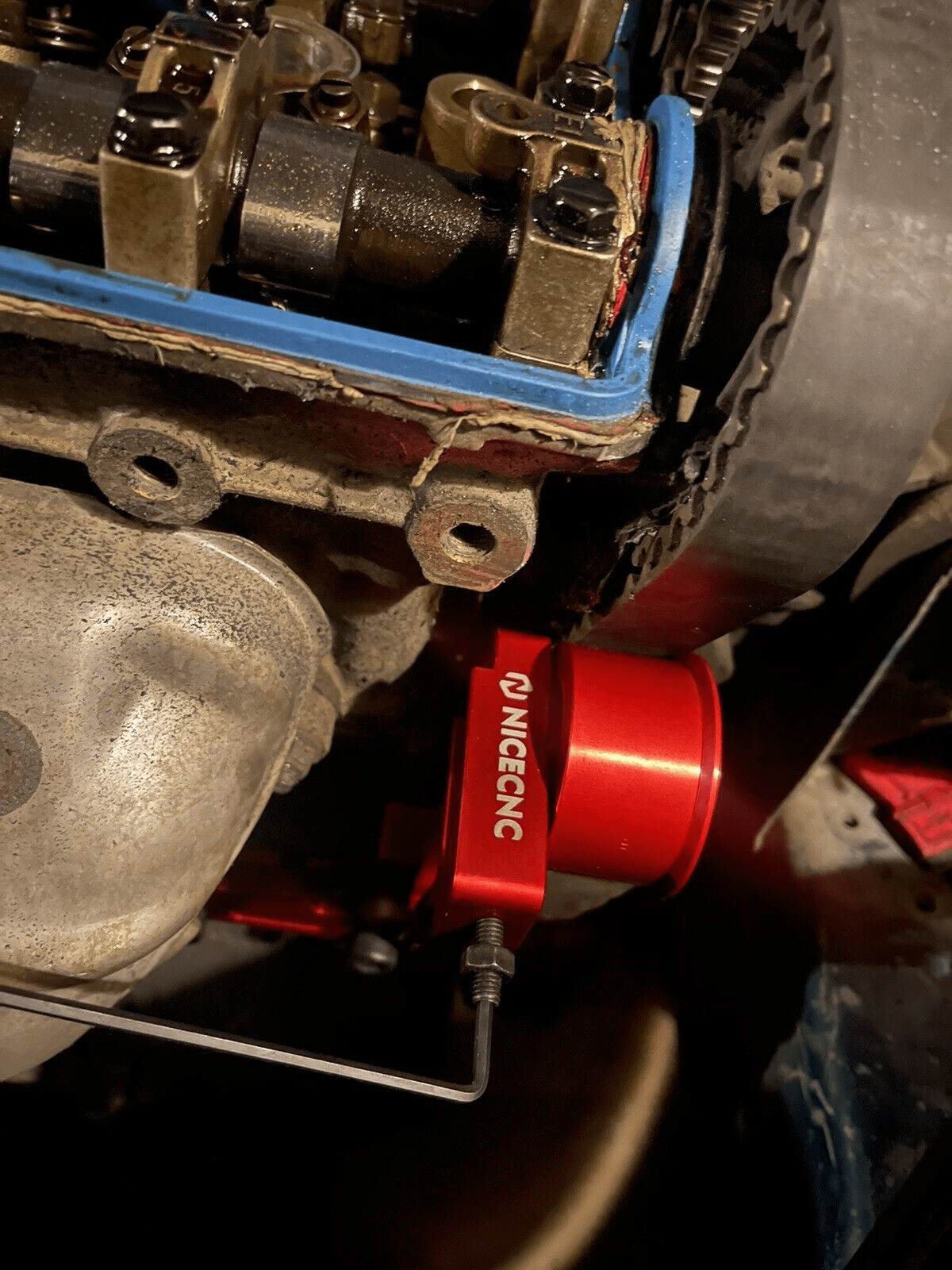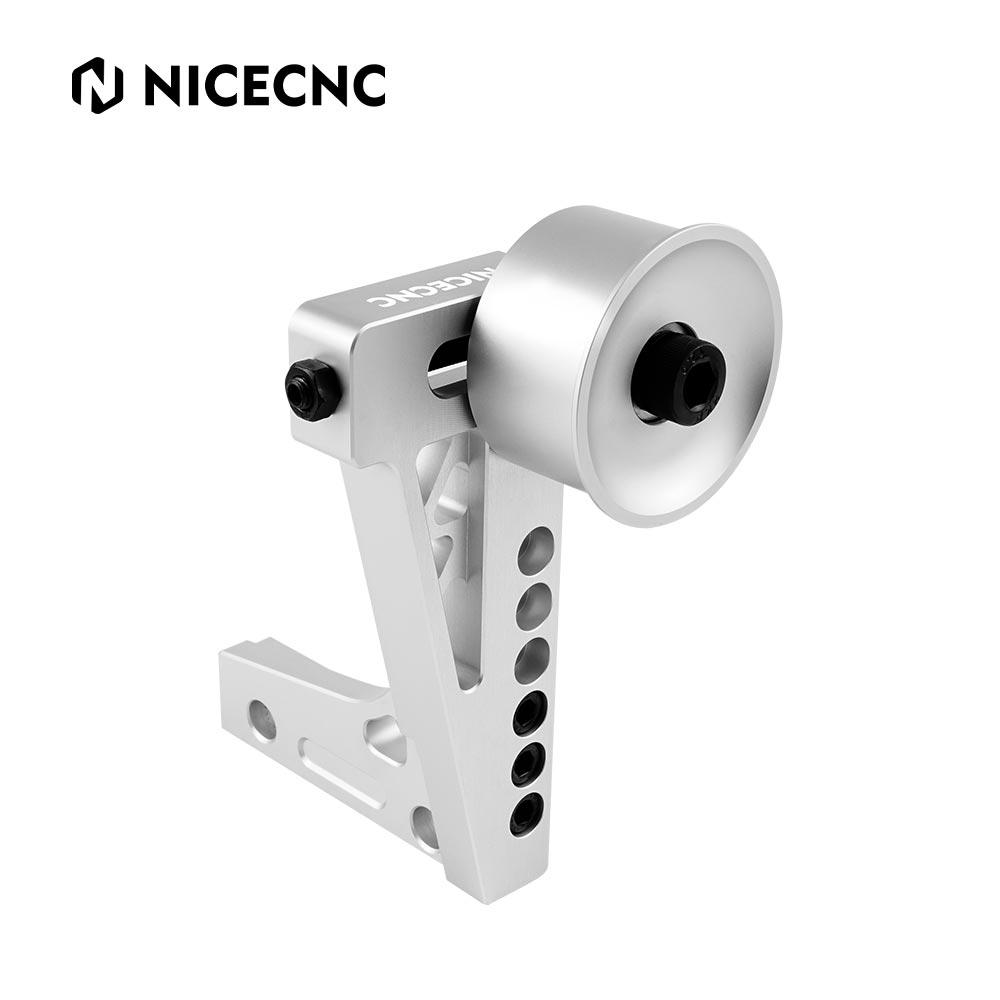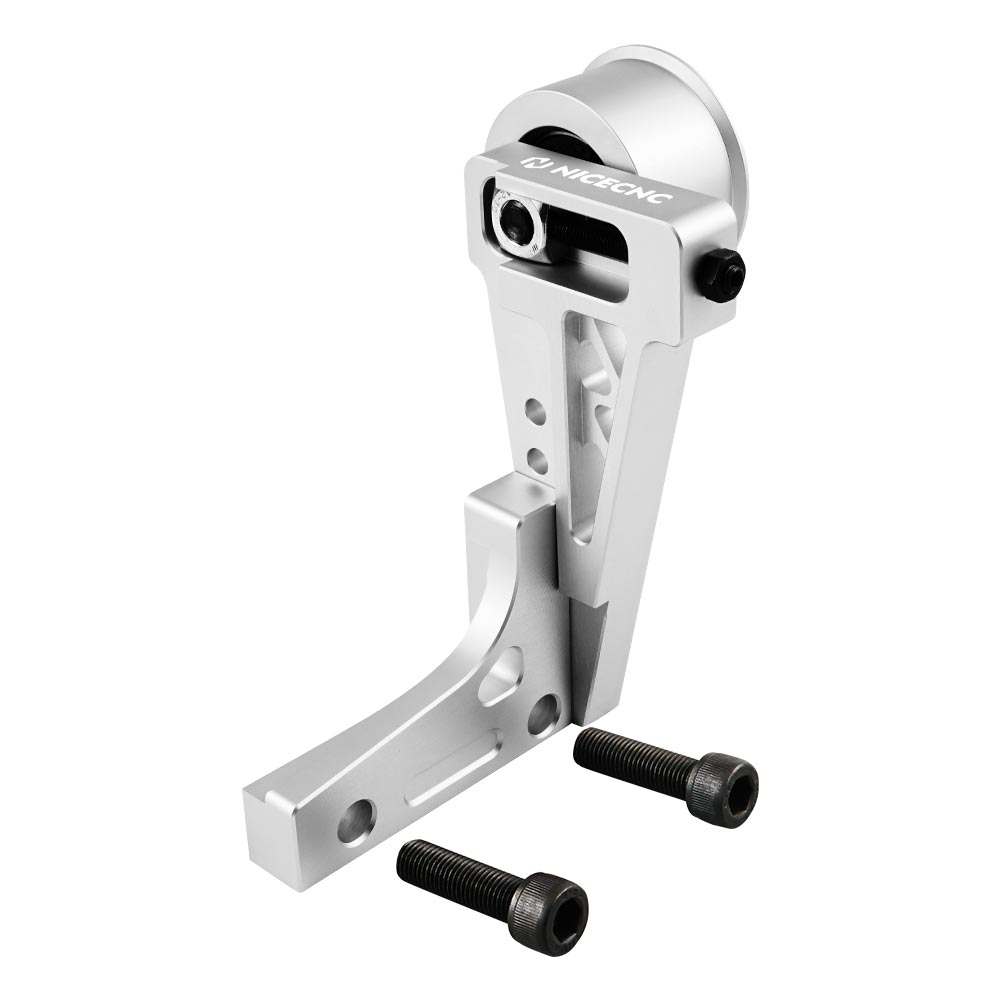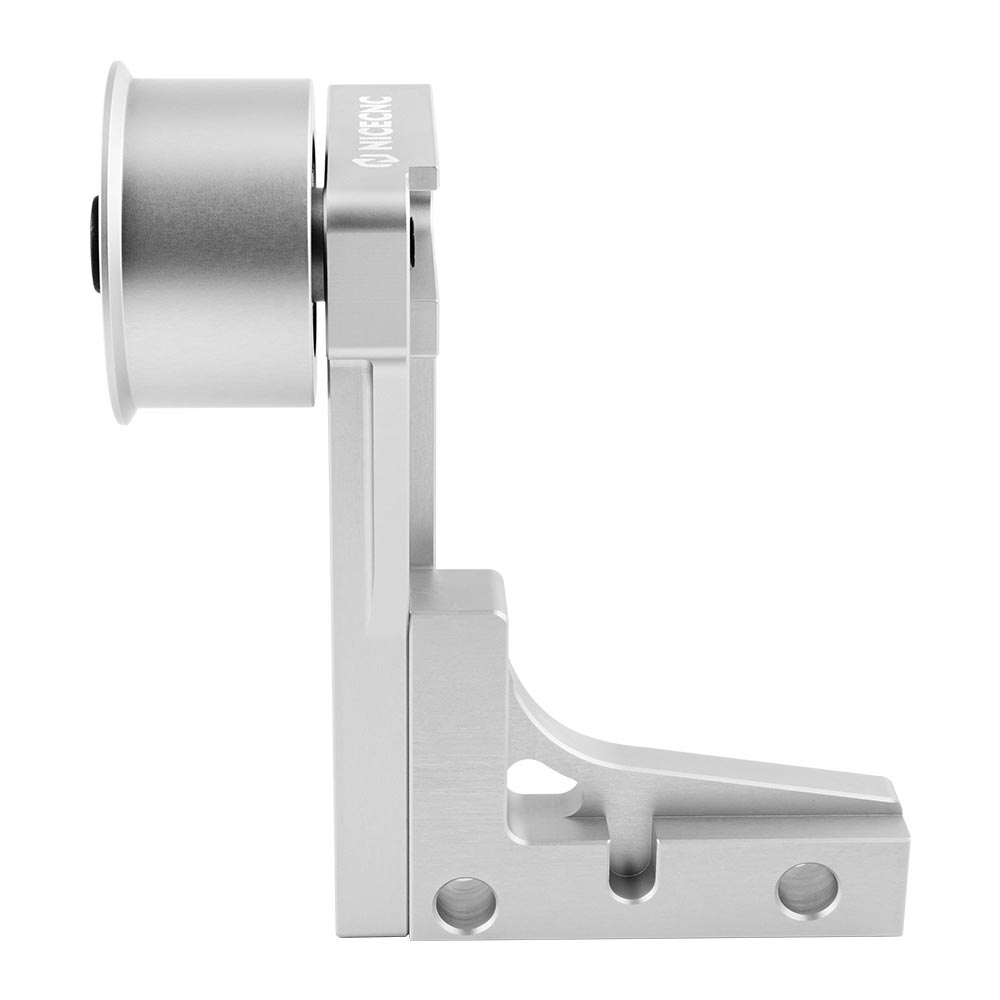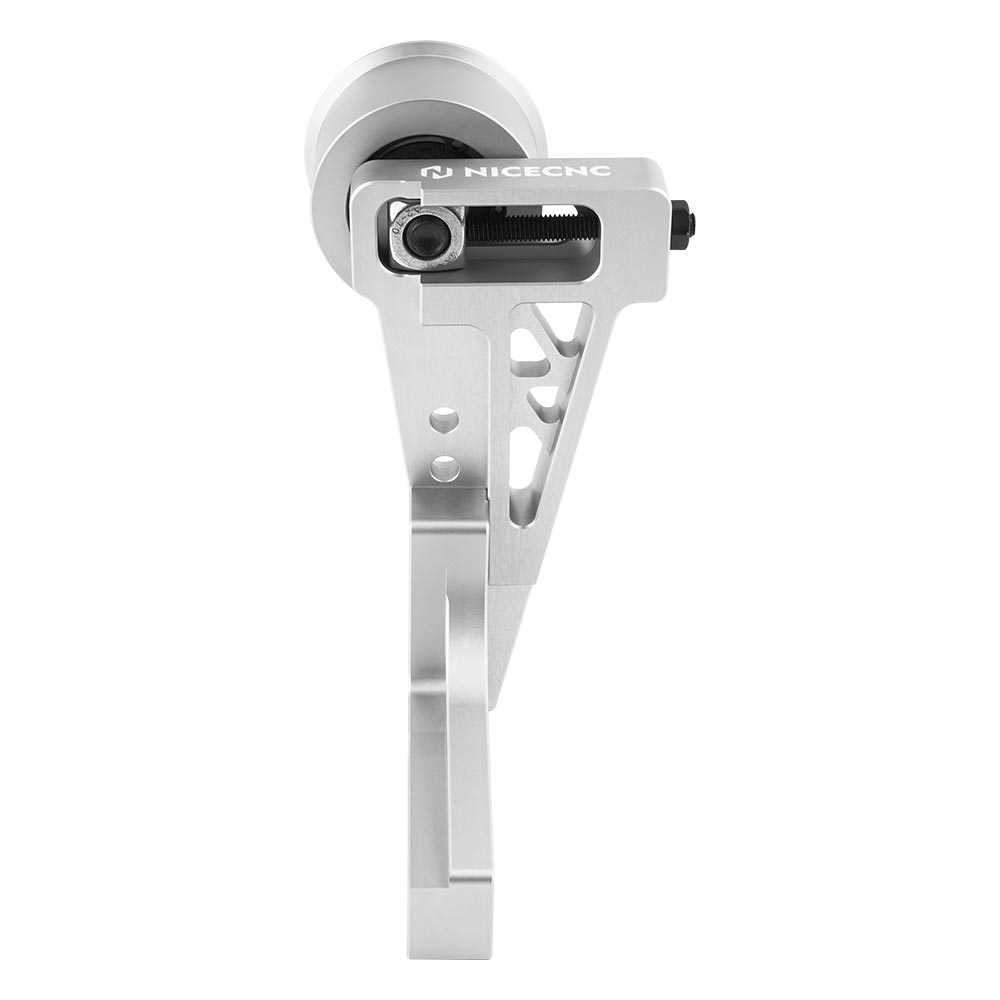 Adjustable Timing Belt Tensioner for HONDA for ACURA B SERIES
Features:
This adjustable billet aluminum tensioner prevents excessive belt slack that may cause the loss of power, and the tensioner is fully adjustable both horizontally and vertically.
Processed by anodizing for added corrosion.
All components are from 6061 aluminum, making for a lightweight and super strong piece.
Machined by the latest-generation CNC technology that ensures high accuracy for a perfect fit.
Item Specifications:
Brand: NICECNC
Condition: 100% Brand new
Material: Billet aluminum
Surface Finished: Anodised
Processing: CNC-machined


Package Included:
1x Adjustable Timing Belt Tensioner (including all necessary mounting hardware)



Fitment :
For HONDA For ACURA B SERIES DOHC ENGINES B16 B18 B20 For CIVIC SI CRV DEL SOL INTEGRA




Note:
Since these bolts where the power steering bracket is, the tensioner will only fit if the factory power steering system is deleted.
For GS-R, you may need to trim the block or the tensioner a bit for proper clearance.



Disclaimer:
Nicecnc Store parts are not sponsored or endorsed by, or affiliated with the brands its parts fit, including Porsche, Subaru, Jaguar, BMW, Isuzu, Chrysler, Dodge, Jeep, Buick, Cadillac, Chevrolet, GMC, Volvo, Land Rover, Oldsmobile, Pontiac, Ford, Lincoln, Mercury, Acura, KIA, Nissan, Infiniti, International Harvester, Mitsubishi, Audi, Lexus, Toyota, Mazda, Volkswagen, Suzuki, Saab, Honda, Alfa Romeo, Saleen, Mercedes-Benz, Nash, Hummer, Freightliner, Datsun, Saturn, Turner, Geo, Lada, Fiat, Daihatsu, Opel, Vauxhall, Sabra, Tesla, Ram, Rover, Skoda, Healey, Mini, Smart, Scion, Renault, Seat, Peugeot, Merkur, Astra, Tucker, VW, Routan, Tiguan, Touareg, Jetta, Gti, Passat, Golf, Bosch, Denso, Holden, Chery, Mercedes Benz, Holden Special Vehicles, Hyundai, Trabant, Citroën, Freightline, etc.