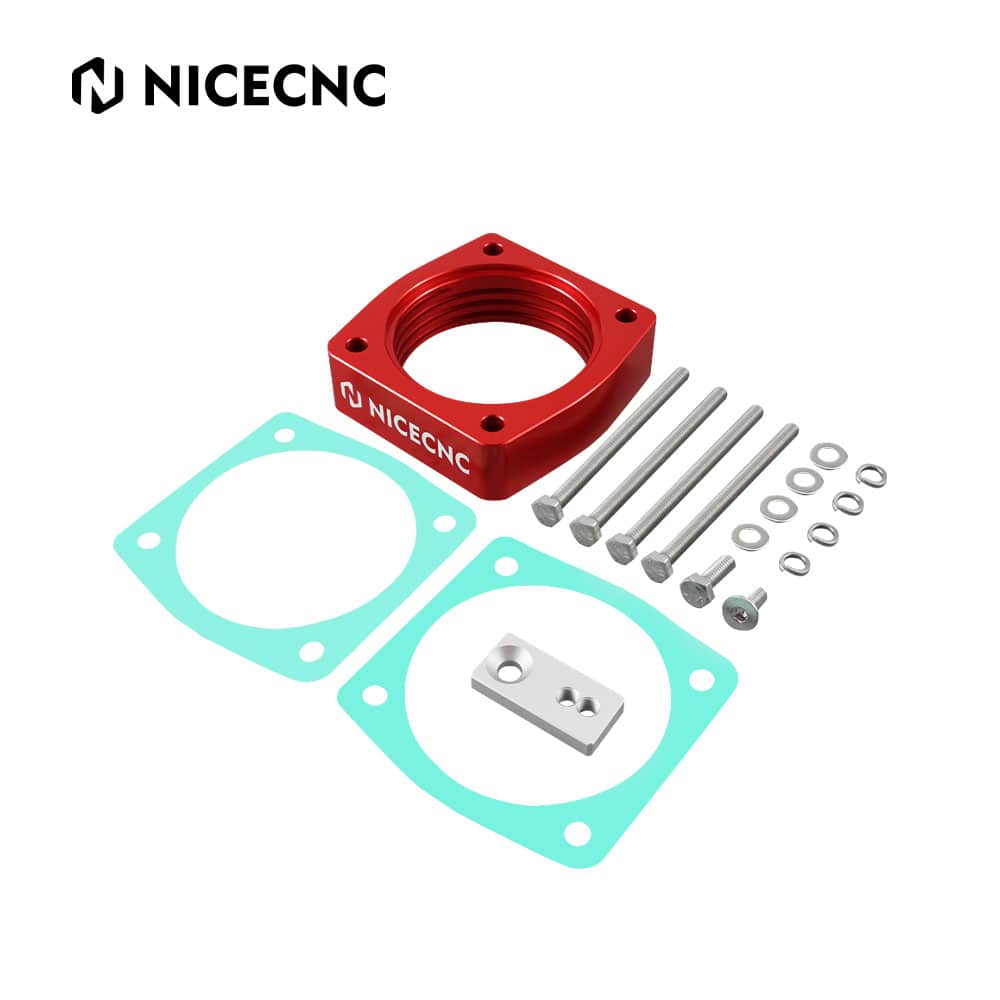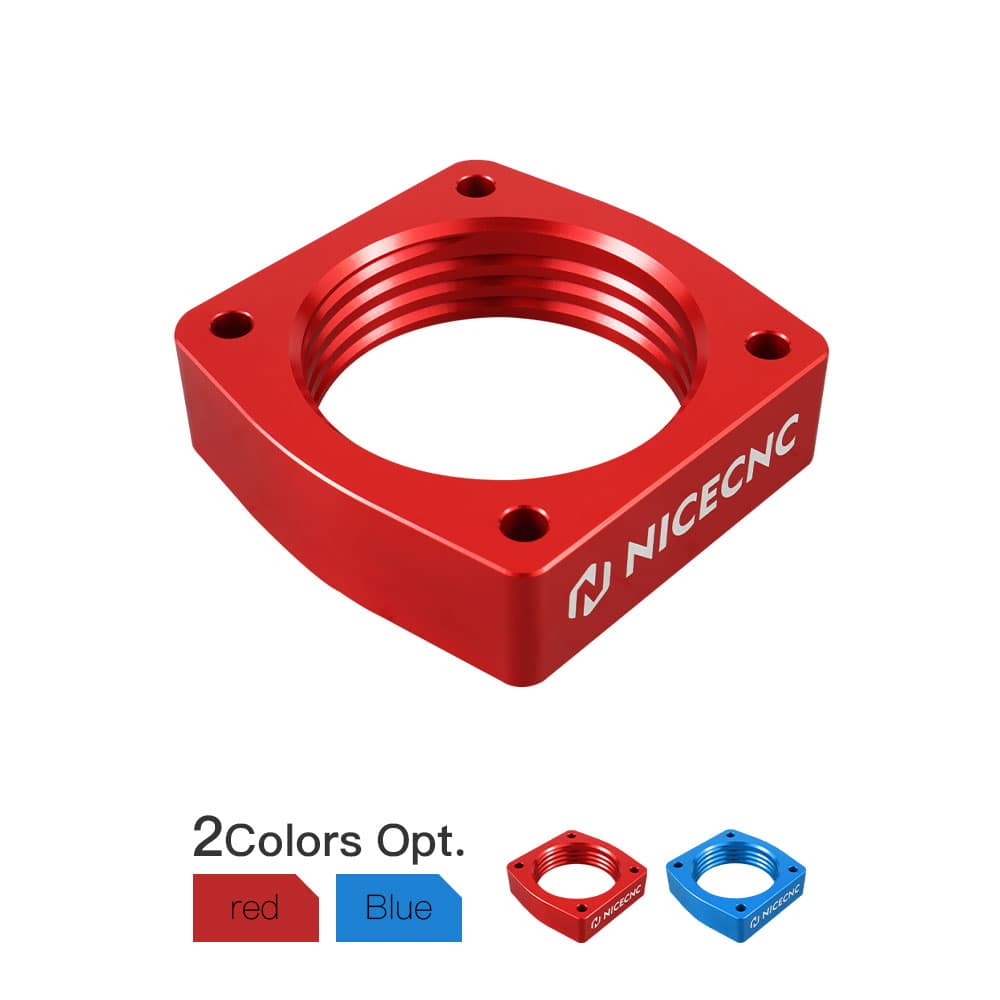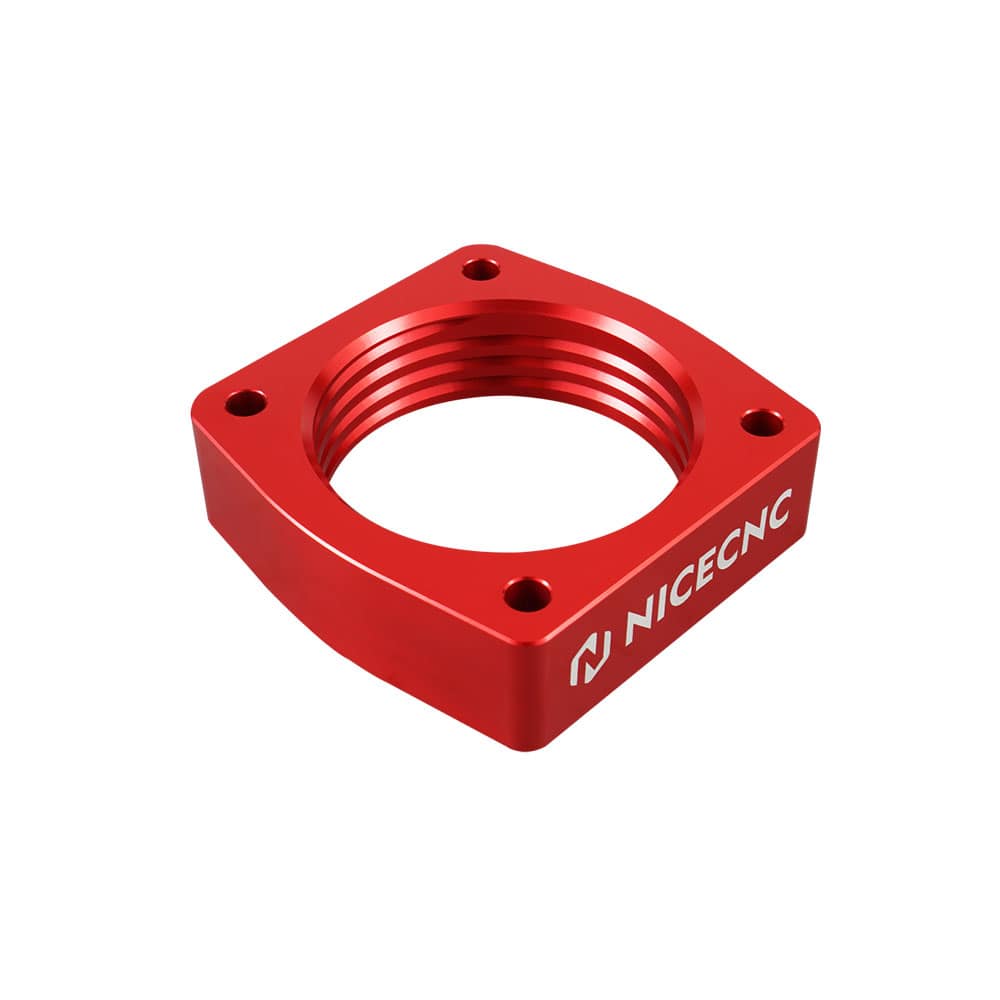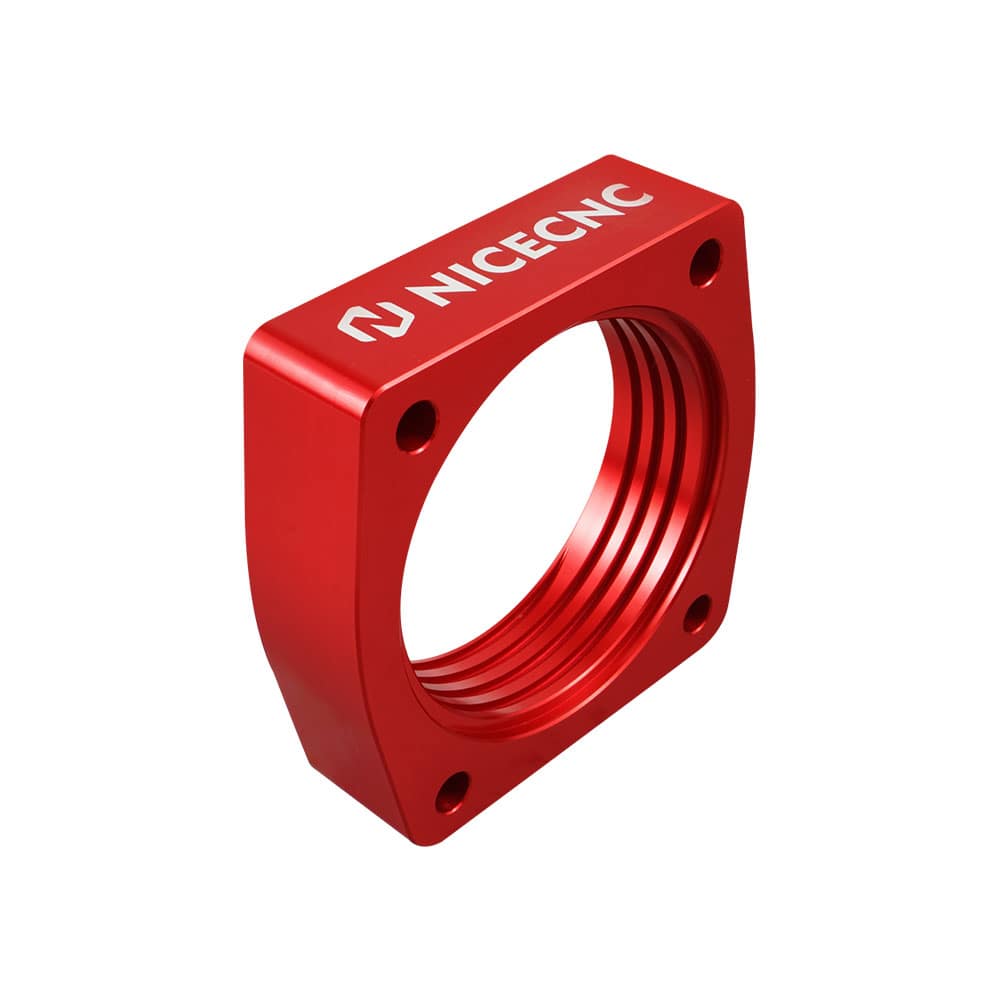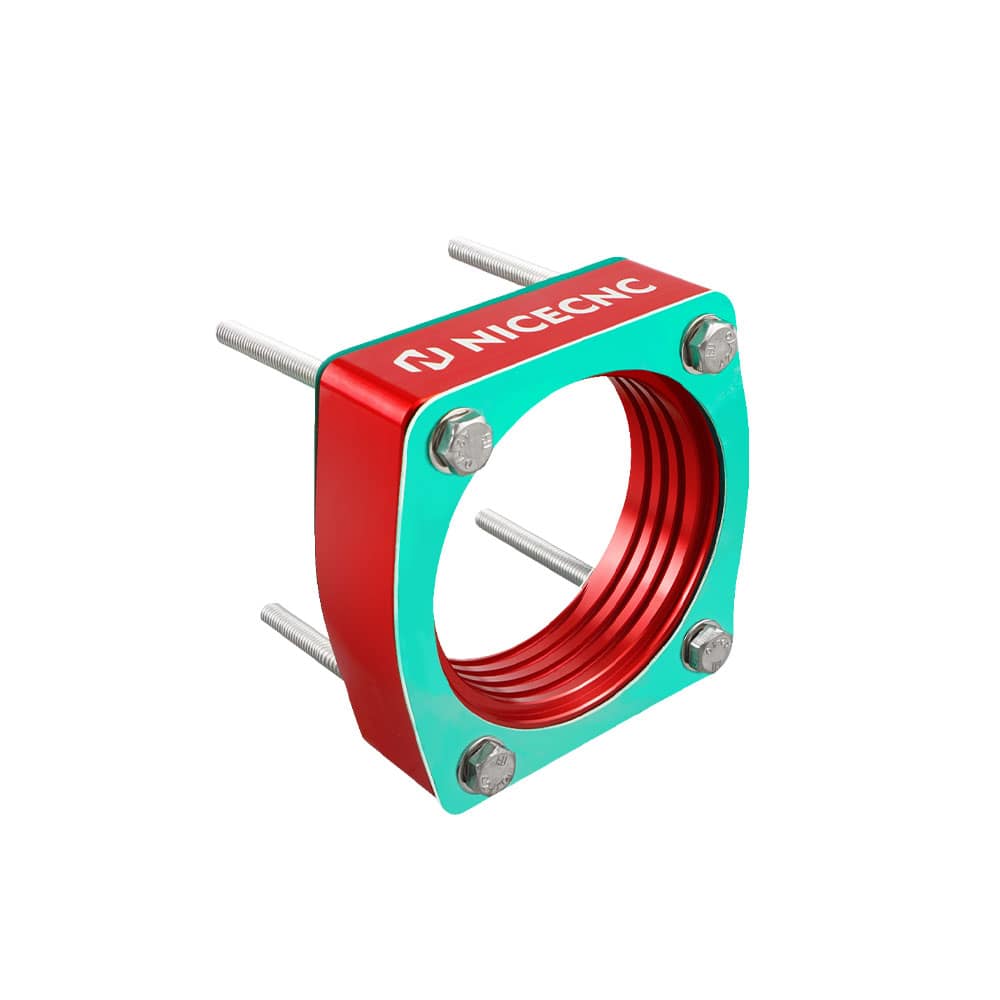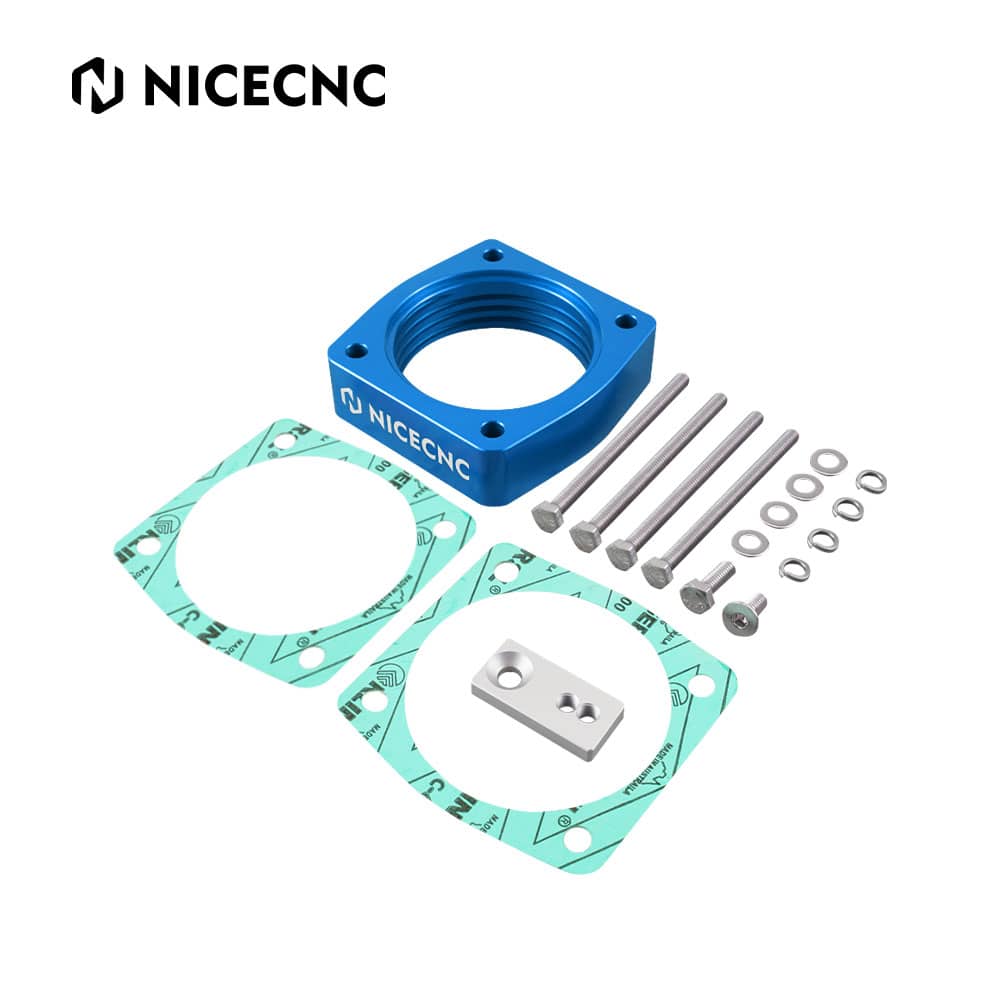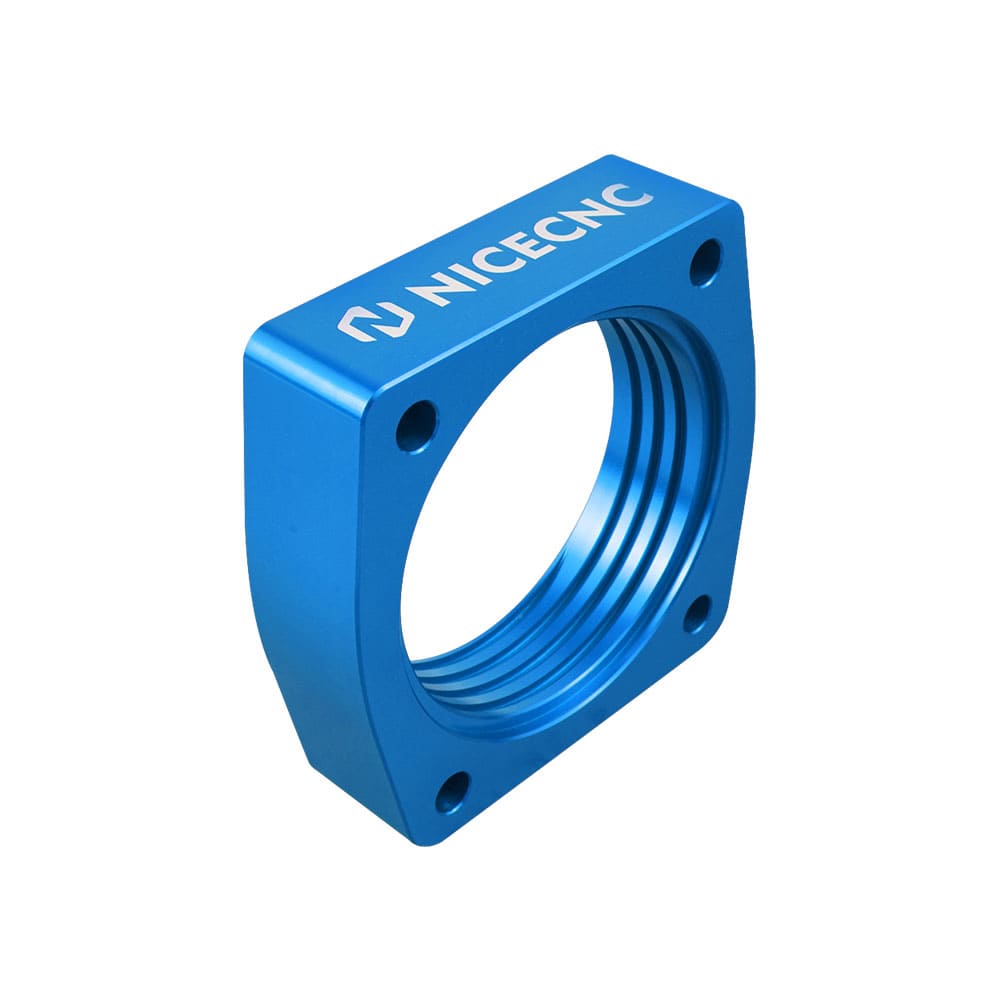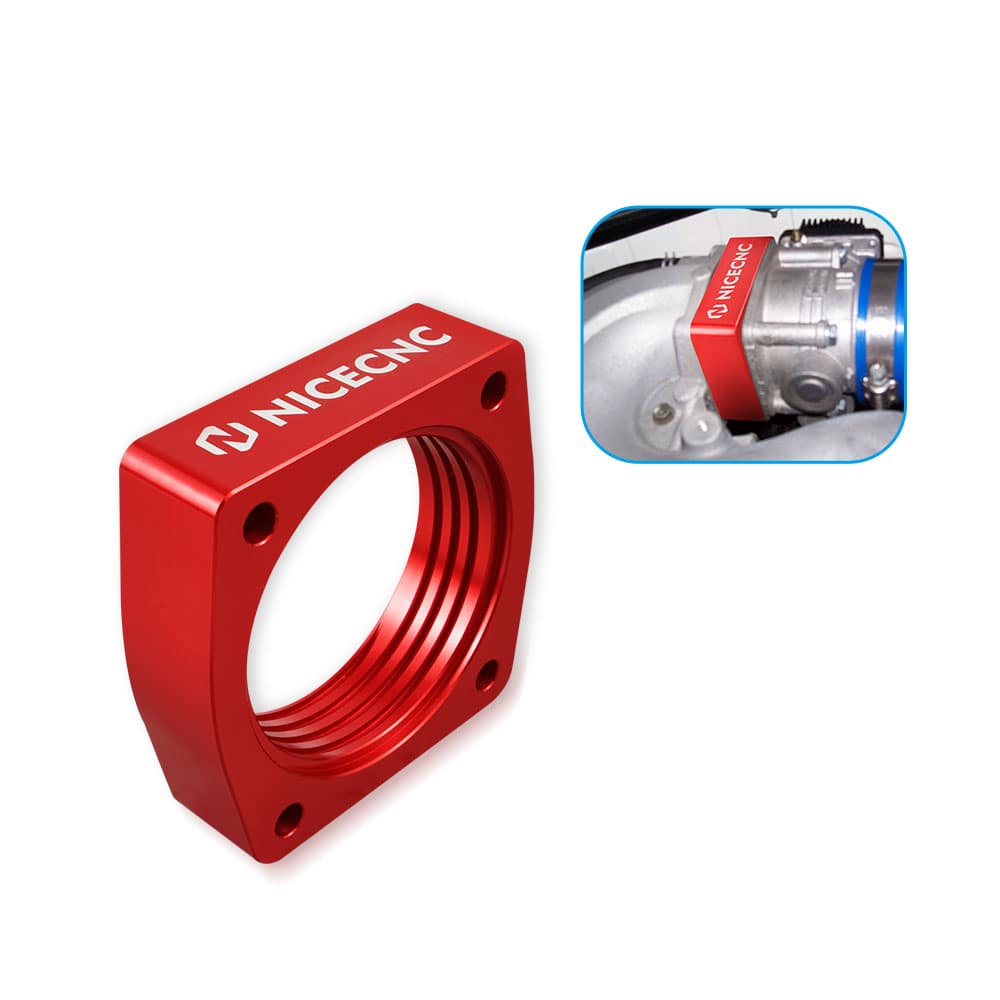 Throttle Body Spacer for Nissan 350Z 3.5L Engine
Features:
CNC machined from 6061-T6 billet aluminum to ensure a perfect fit and smooth surface.
You'll get more horsepower and better fuel economy by creating more intake manifold volume with better air fuel mixture.
Increase torque when the engine is idling.
Processed by anodizing for added corrosion resistance and a sleek look. Adapt well to any bad weather conditions.
Item Specifications:
Brand: NICECNC
Condition: 100% Brand new
Material: Billet aluminum
Processing: CNC-machined
Package Included:
1x Throttle Body Spacer
2x Graphite gasket (including all necessary mounting hardware)
Fitment:
2002-2007 For Nissan Altima 3.5L V6
2003-2006 For Nissan Altima SE 3.5L V6
2002-2006 For Nissan Maxima SE 3.5L V6
2002-2006 For Nissan Maxima 3.5L V6
2003-2006 For Nissan 350Z 3.5L V6
2003-2006 For Nissan Murano SE 3.5L V6
2004-2006 For Nissan Quest 3.5L V6
2001-2004 For Infiniti QX4 3.5L V6
2002-2004 For Infiniti I35 3.5L V6
2003-2006 For Infiniti G35 3.5L V6
2003-2006 For Infiniti FX35 3.5L V6
2006-2006 For Infiniti M35 3.5L V6
Note:
Only Fit For VQ35DE engine.
Disclaimer: Nicecnc parts are not sponsored or endorsed by, or affiliated with the brands its parts fit, including Porsche, Subaru, Jaguar, BMW, Isuzu, Chrysler, Dodge, Jeep, Buick, Cadillac, Chevrolet, GMC, Volvo, Land Rover, Oldsmobile, Pontiac, Ford, Lincoln, Mercury, Acura, KIA, Nissan, Infiniti, International Harvester, Mitsubishi, Audi, Lexus, Toyota, Mazda, Volkswagen, Suzuki, Saab, Honda, Alfa Romeo, Saleen, Mercedes-Benz, Nash, Hummer, Freightliner, Datsun, Saturn, Turner, Geo, Lada, Fiat, Daihatsu, Opel, Vauxhall, Sabra, Tesla, Ram, Rover, Skoda, Healey, Mini, Smart, Scion, Renault, Seat, Peugeot, Merkur, Astra, Tucker, VW, Routan, Tiguan, Touareg, Jetta, Gti, Passat, Golf, Bosch, Denso, Holden, Chery, Mercedes Benz, Holden Special Vehicles, Hyundai, Trabant, Citroën, Freightline, etc.