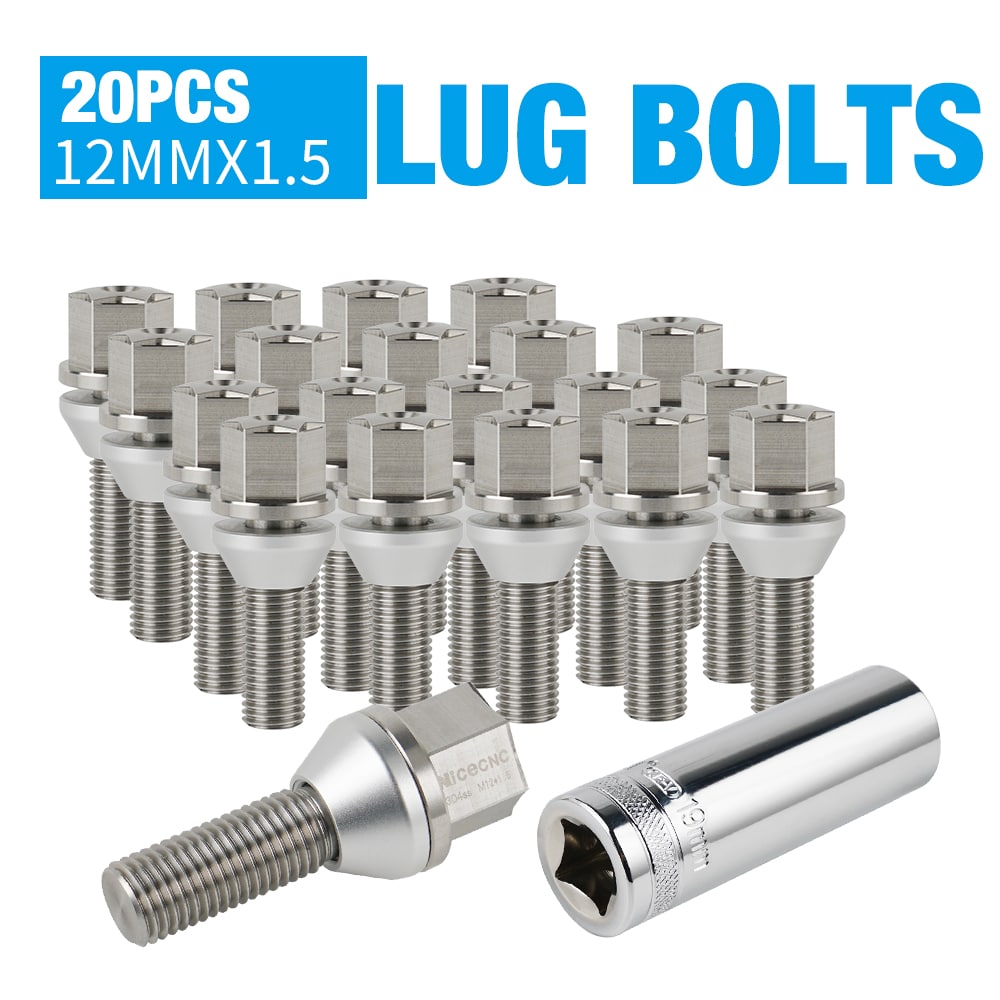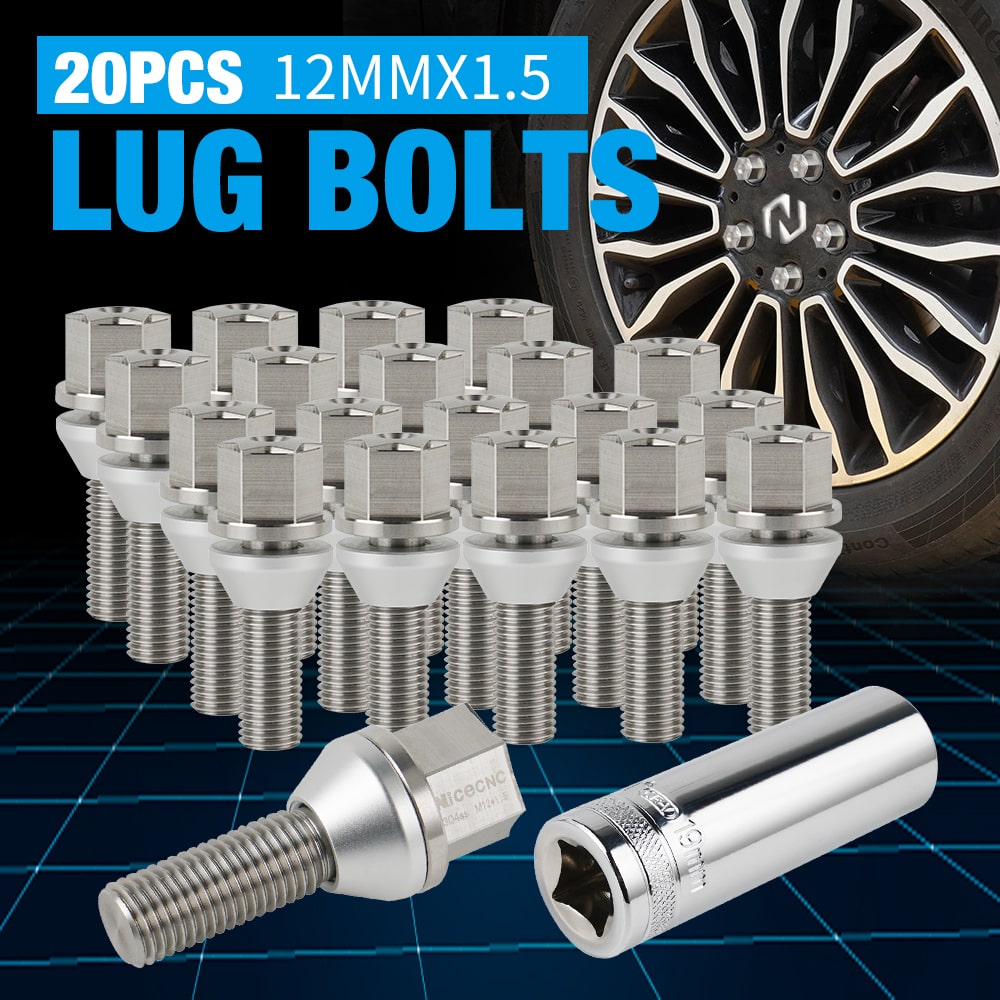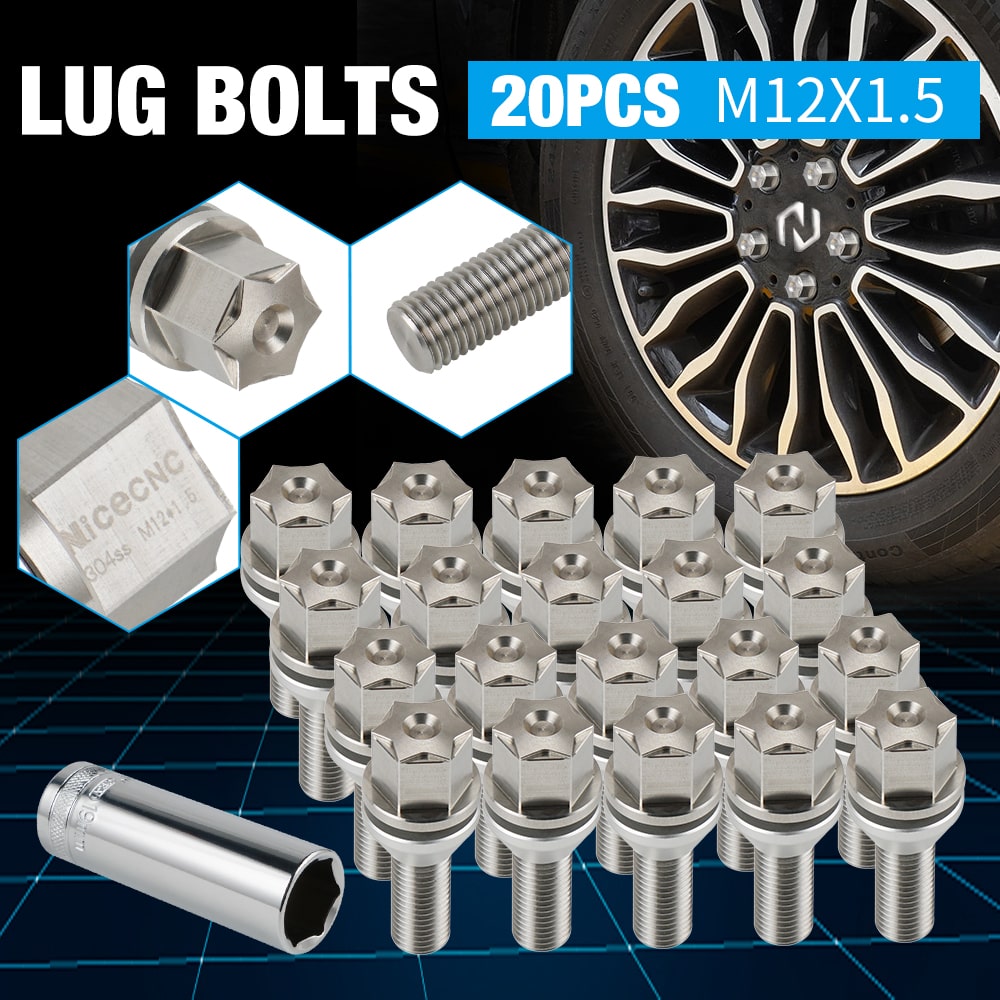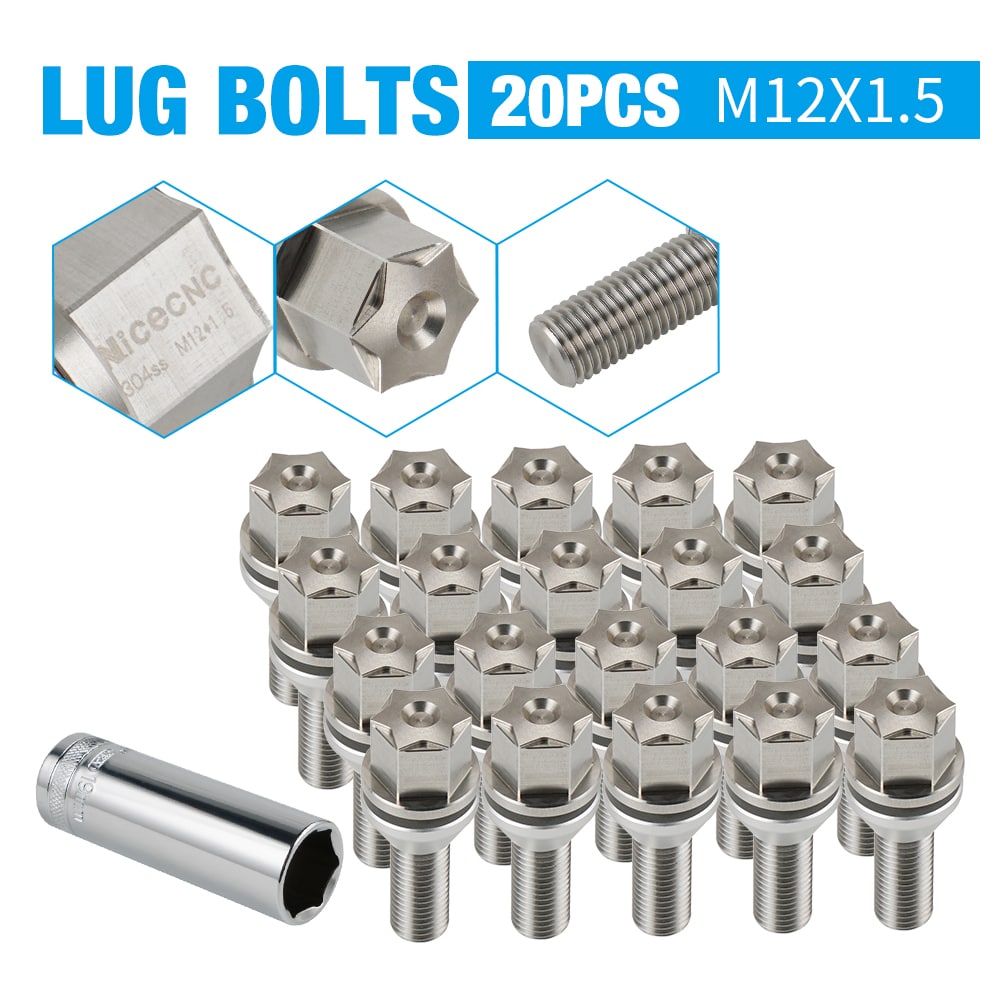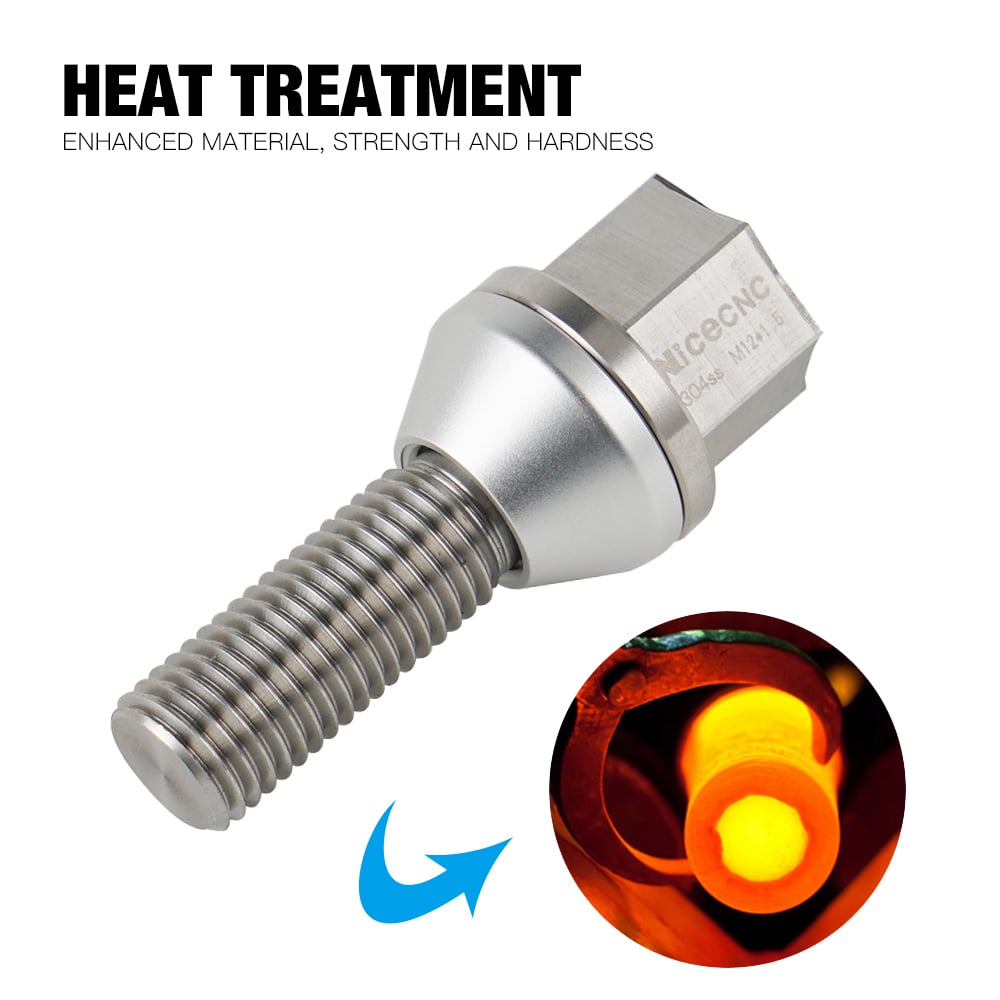 BMW E Series T304 Stainless Steel M12x1.5 Lug Nuts Bolt Conical Seat 20PCS
Features:
Our Lugs Bolts are Manufactured of High Quality Cold-Forged And Heat Treated T304 Stainless Steel.
Salt Spray Test (NSS 300 Hours) for Application Lugs Bolts, Extremely Strong and Anti-Rust.
Surpass the Highest OEM Quality Standards and Have a Durable Long Lasting Finish.
Made from high quality CNC machined T304 Stainless Steel.
Included the Special Spline Lugs Bolts Tool Socket Key to fit our Stainless Steel Lugs Bolts.
Specifications:
Type: Lug Bolts
Quantity: Set of 20
Material: T304 Stainless Steel/6061-T6 AL-alloy
Nut Height: 57 MM(2.24")
Shank Length: 28 MM (1.1")
Hex Socket Size: 17 MM
Thread Size: 12 MM x 1.5 or 12x1.5 or M12x1.5
Seat Type: Conical (Acorn) 60 degree tapered
Fitment:
Fits most models with the following body codes:
For BMW 1 Series E82 E88 2008-2013
For BMW 3 Series E21 E30 E36 E46 E90 E91 E92 E93 1977-2006
For BMW 5 Series E12 E28 E34 E39 E60 E61 1977-2010
For BMW 6 Series E24 E63 E64 1977-2010
For BMW 7 Series E23 E32 E38 E65 1978-2005
For BMW 8 Series E31 1994-1997
For BMW X Series E84 2010-2014
For BMW X Series E53 2000-2006
For BMW Z3 E36 E37 1996-2002
For BMW Z4/Z8 E52 E85 E86 E89 2003-2014
Packing include:
20x Lug Bolts
1x Installation Tool
Notes:
Please make sure you take the proper measurements before purchasing.
Disclaimer:
Nicecnc Store parts are not sponsored or endorsed by, or affiliated with the brands its parts fit, including Porsche, Subaru, Jaguar, BMW, Isuzu, Chrysler, Dodge, Jeep, Buick, Cadillac, Chevrolet, GMC, Volvo, Land Rover, Oldsmobile, Pontiac, Ford, Lincoln, Mercury, Acura, KIA, Nissan, Infiniti, International Harvester, Mitsubishi, Audi, Lexus, Toyota, Mazda, Volkswagen, Suzuki, Saab, Honda, Alfa Romeo, Saleen, Mercedes-Benz, Nash, Hummer, Freightliner, Datsun, Saturn, Turner, Geo, Lada, Fiat, Daihatsu, Opel, Vauxhall, Sabra, Tesla, Ram, Rover, Skoda, Healey, Mini, Smart, Scion, Renault, Seat, Peugeot, Merkur, Astra, Tucker, VW, Routan, Tiguan, Touareg, Jetta, Gti, Passat, Golf, Bosch, Denso, Holden, Chery, Mercedes Benz, Holden Special Vehicles, Hyundai, Trabant, Citroën, Freightline, etc.