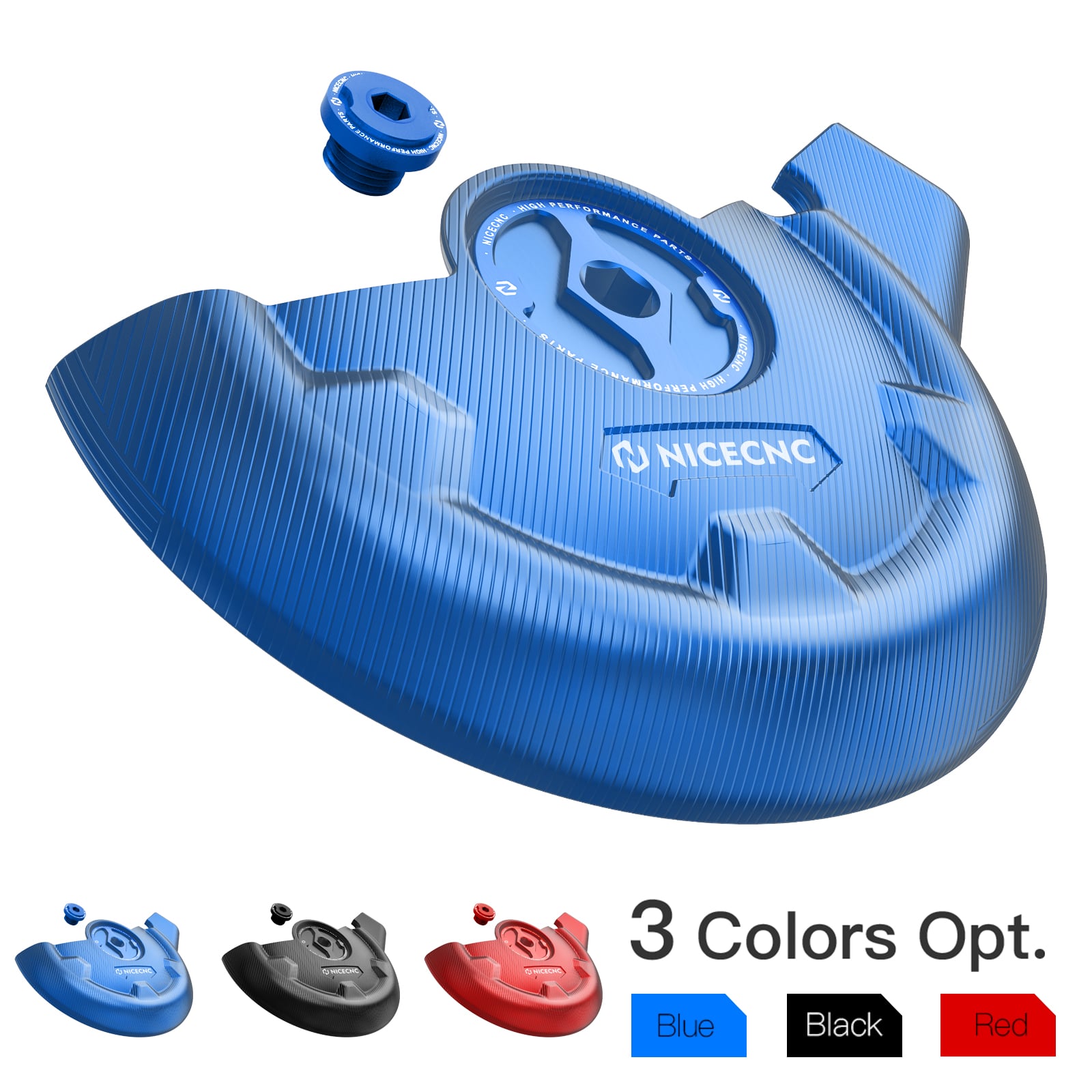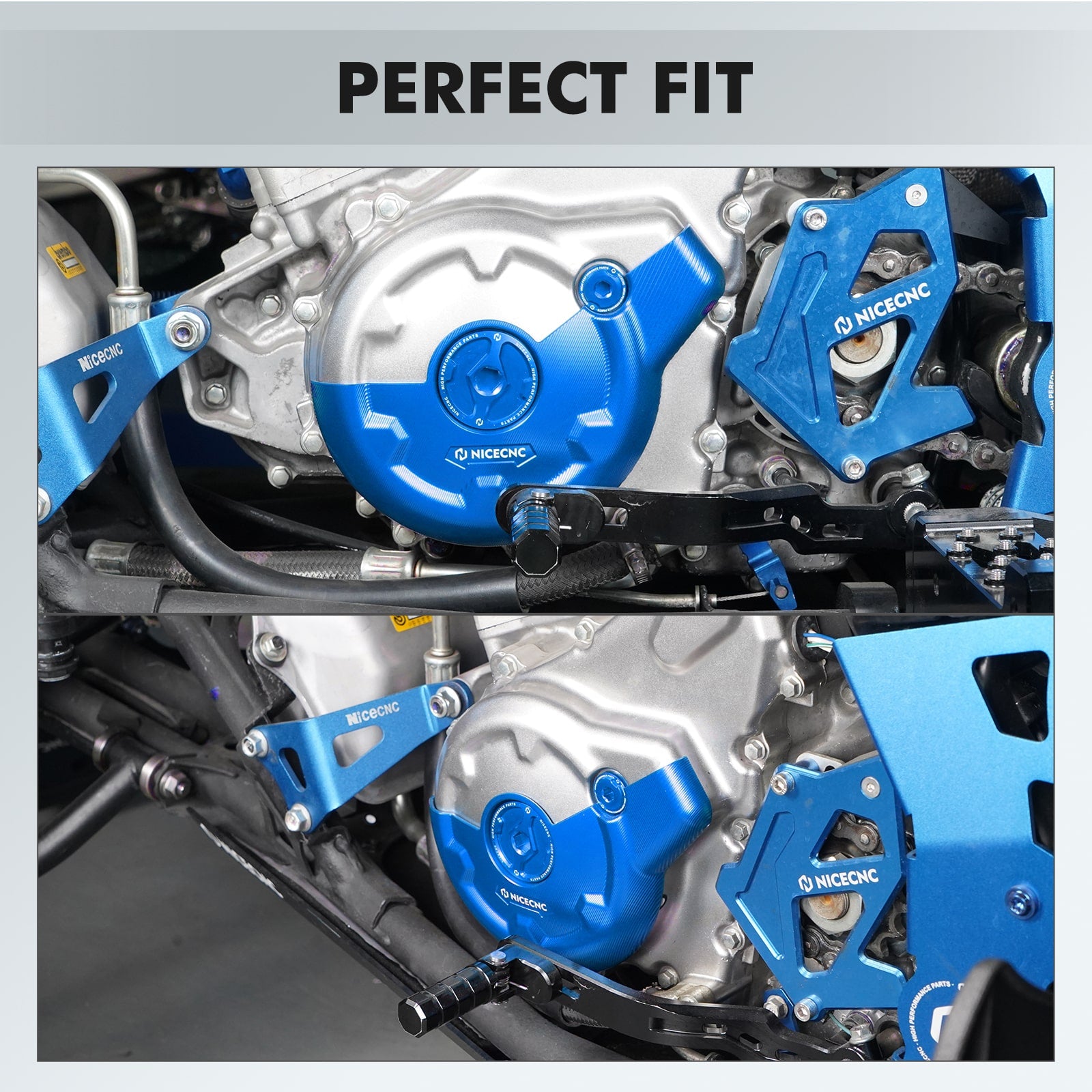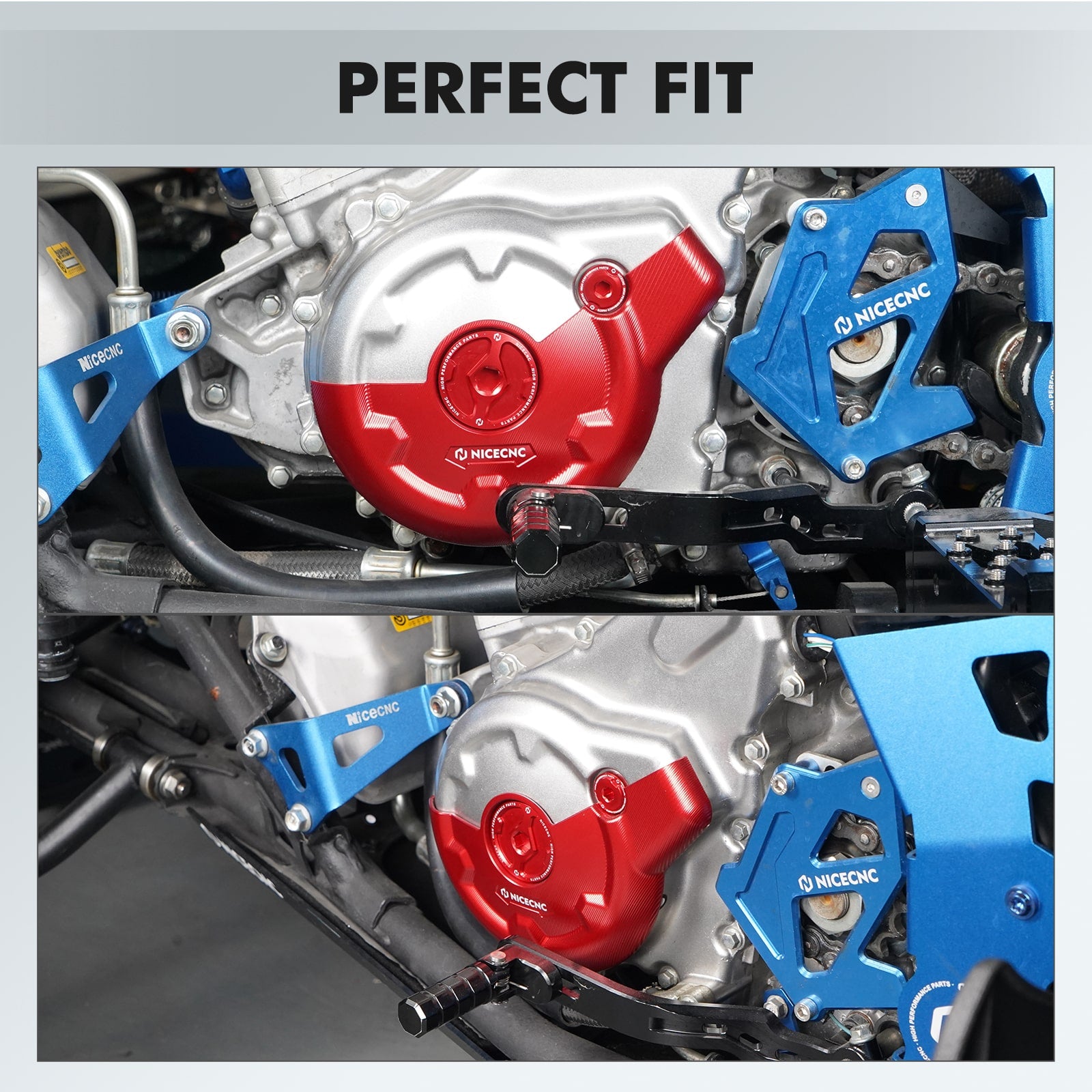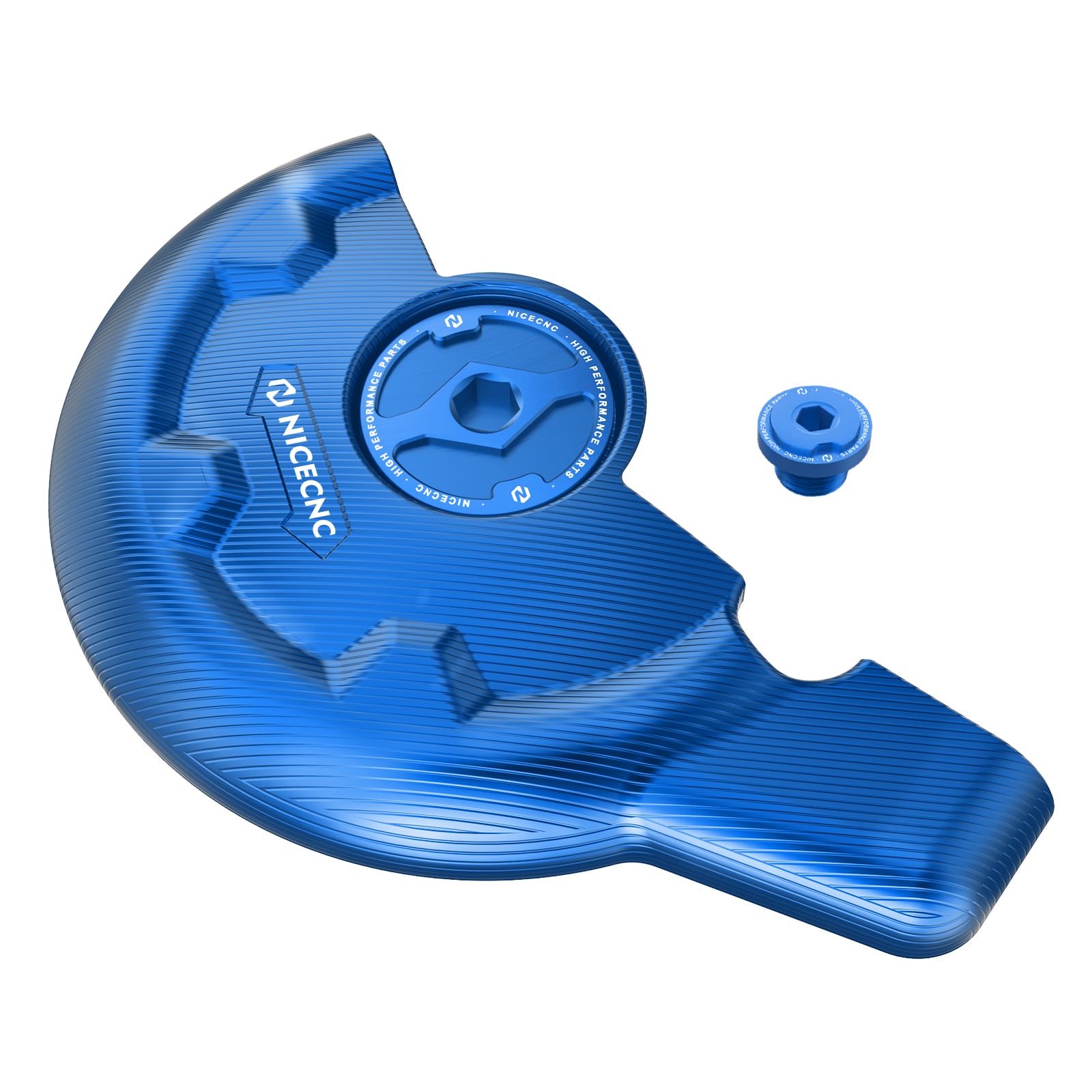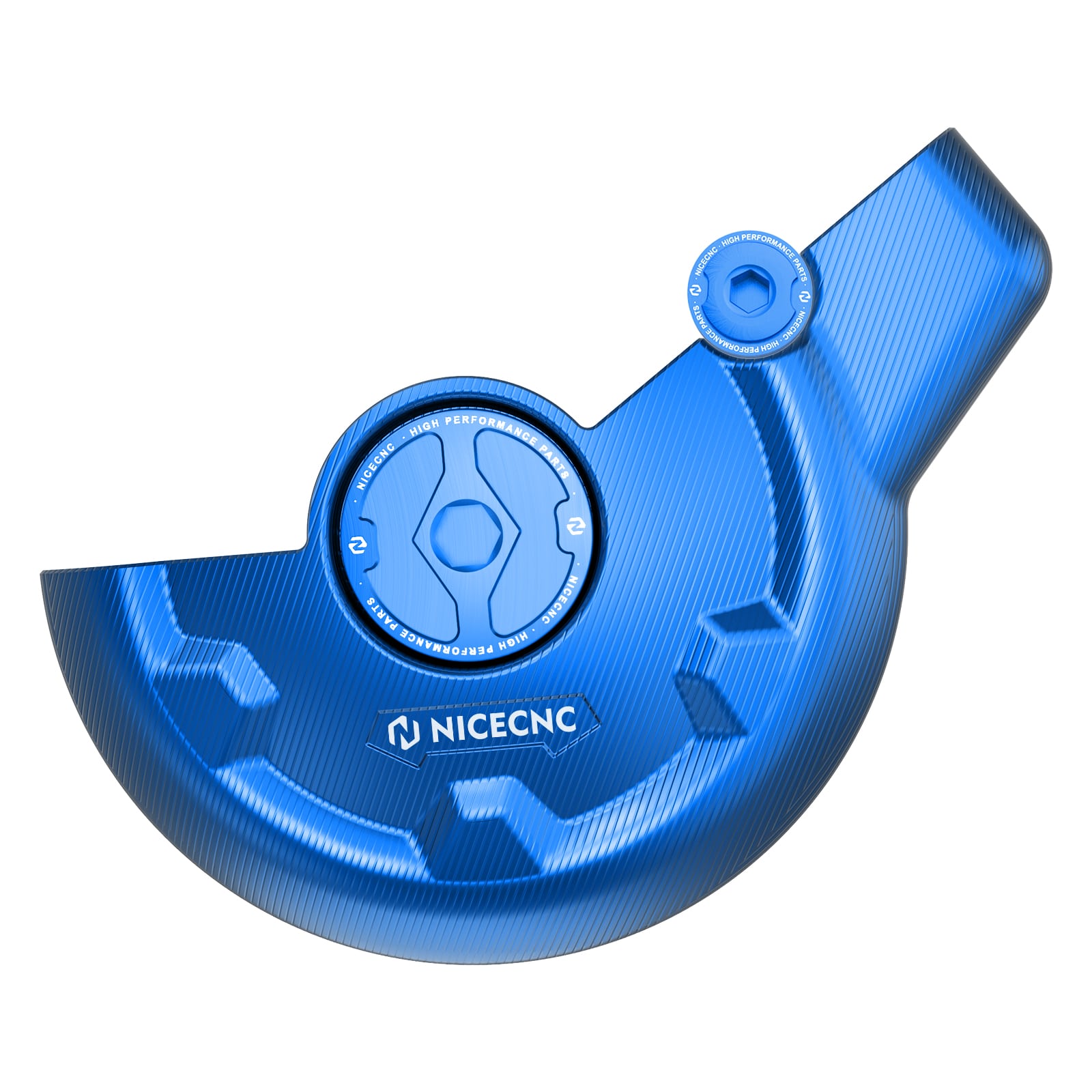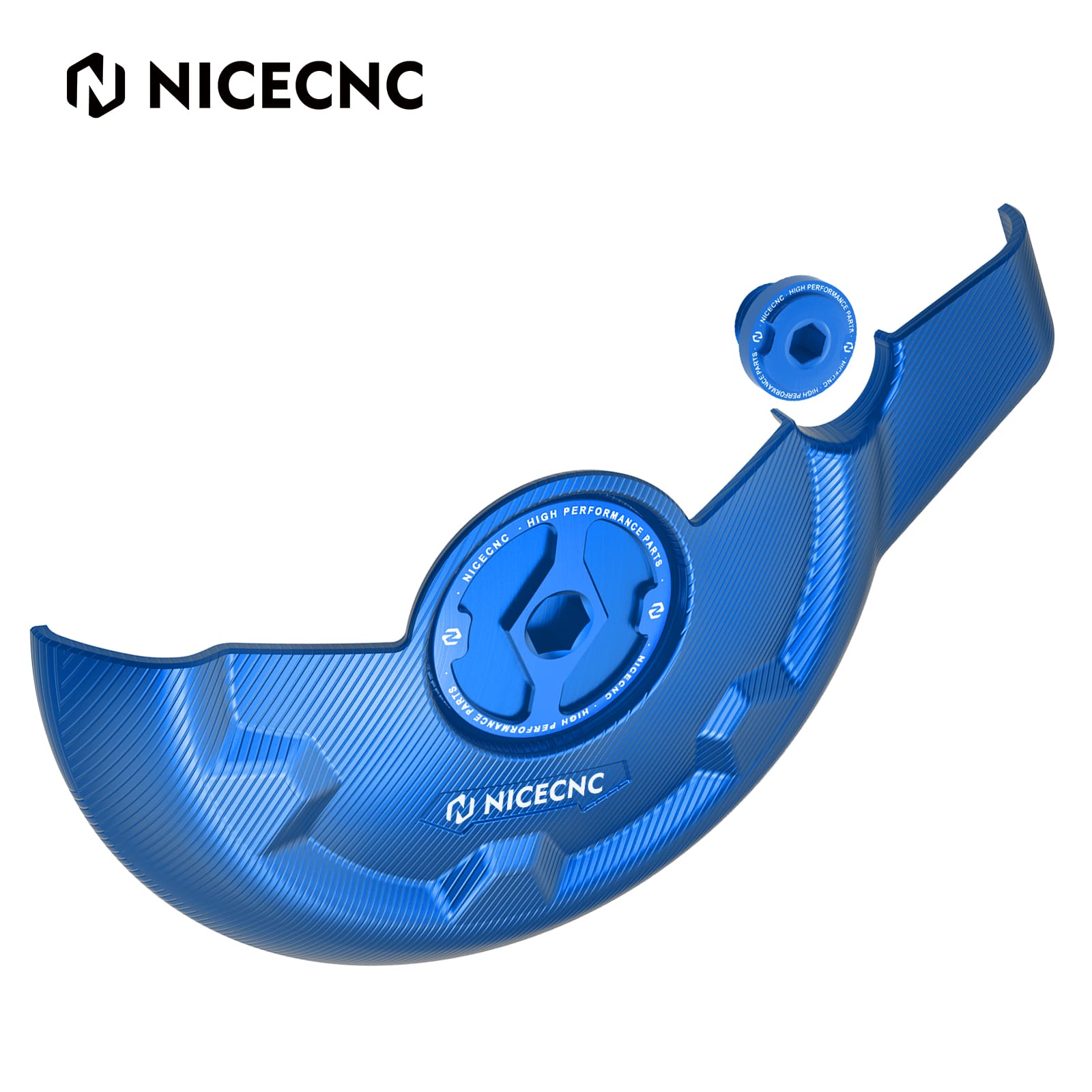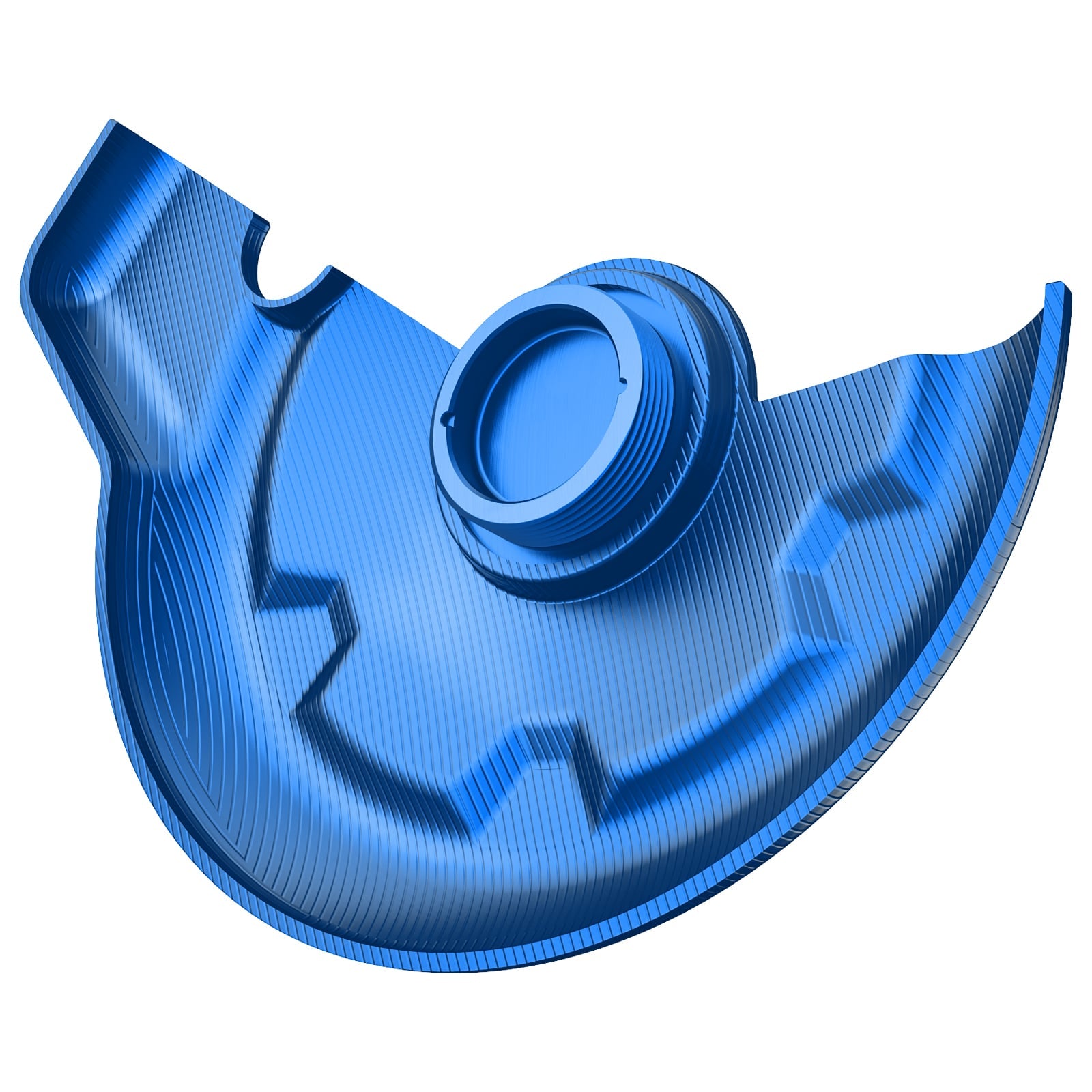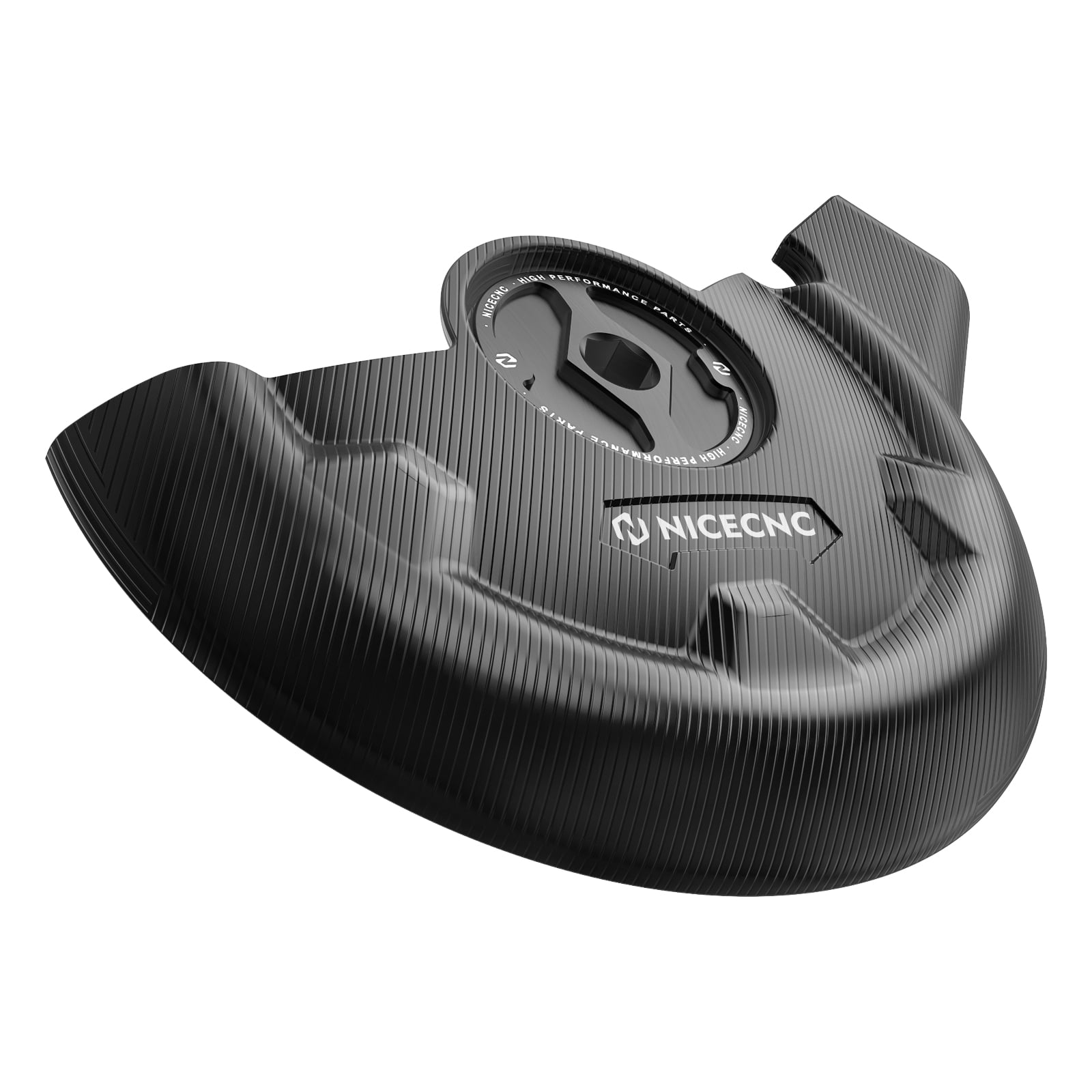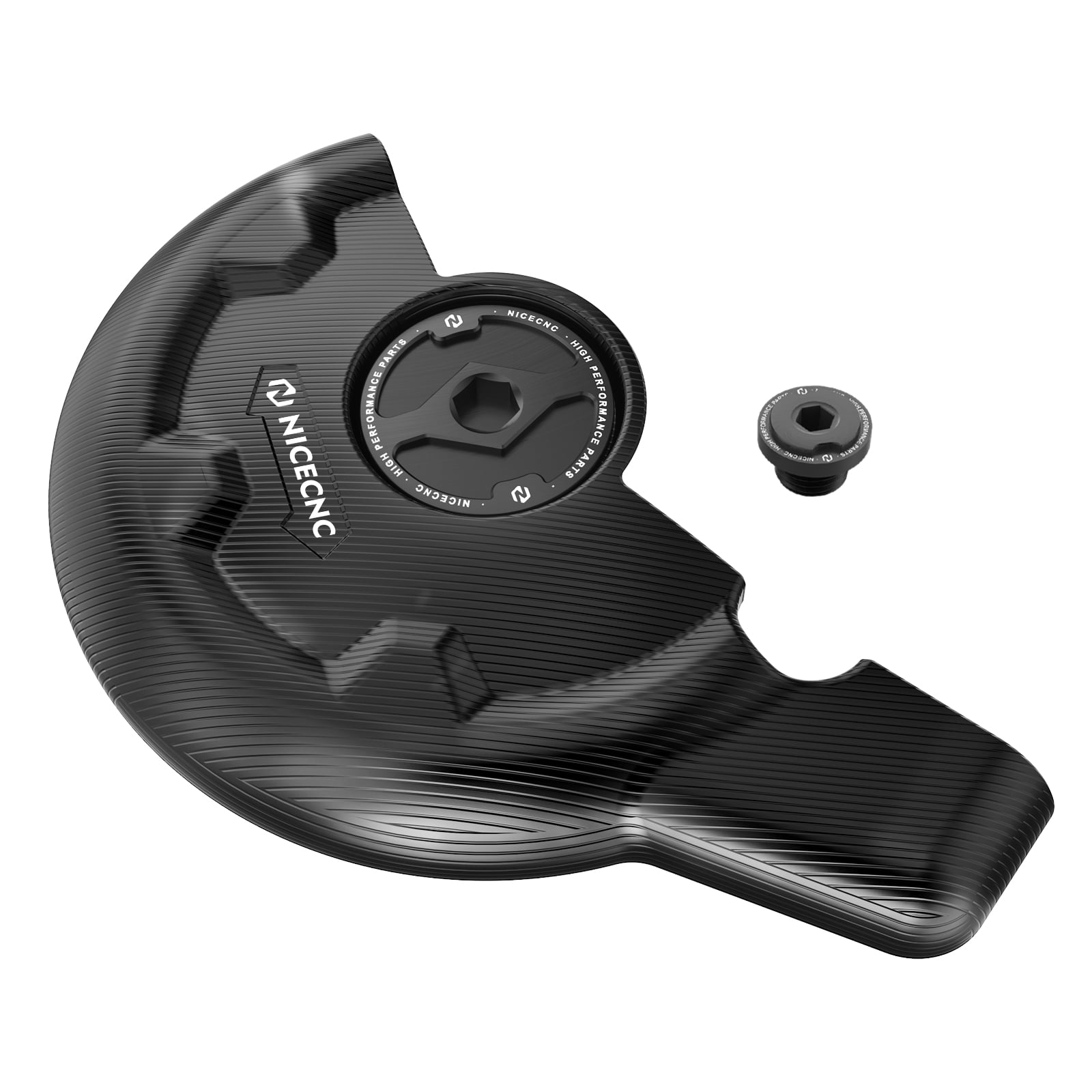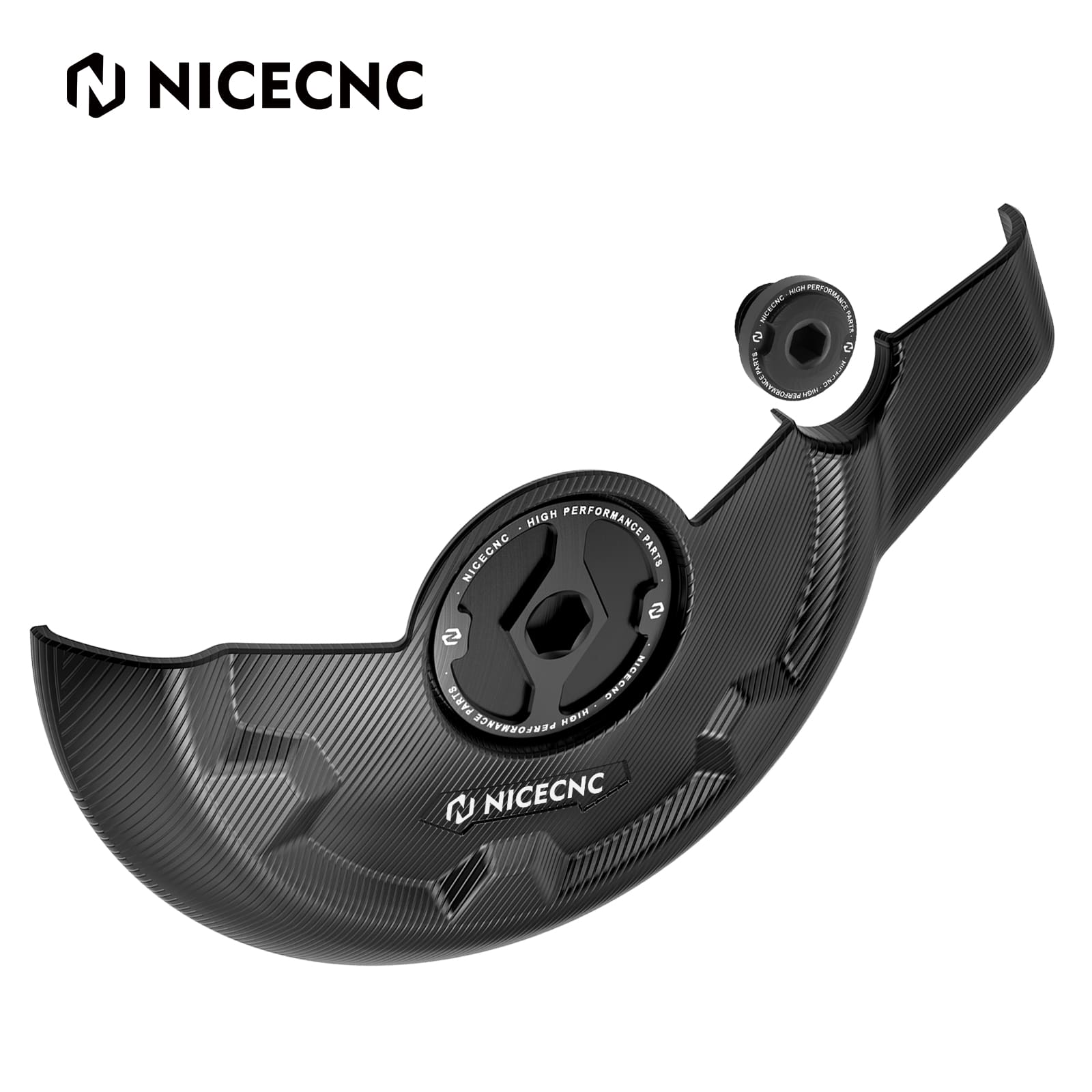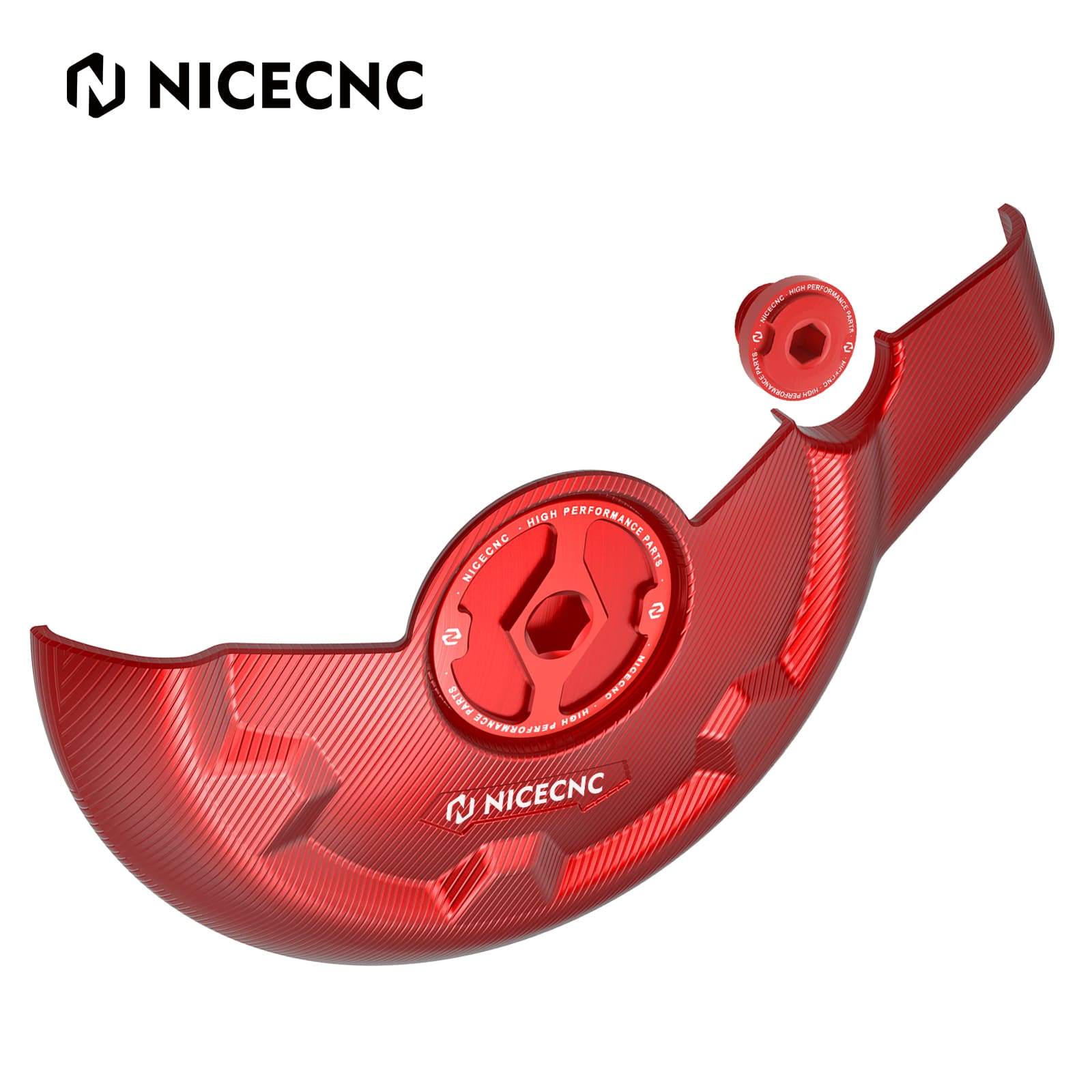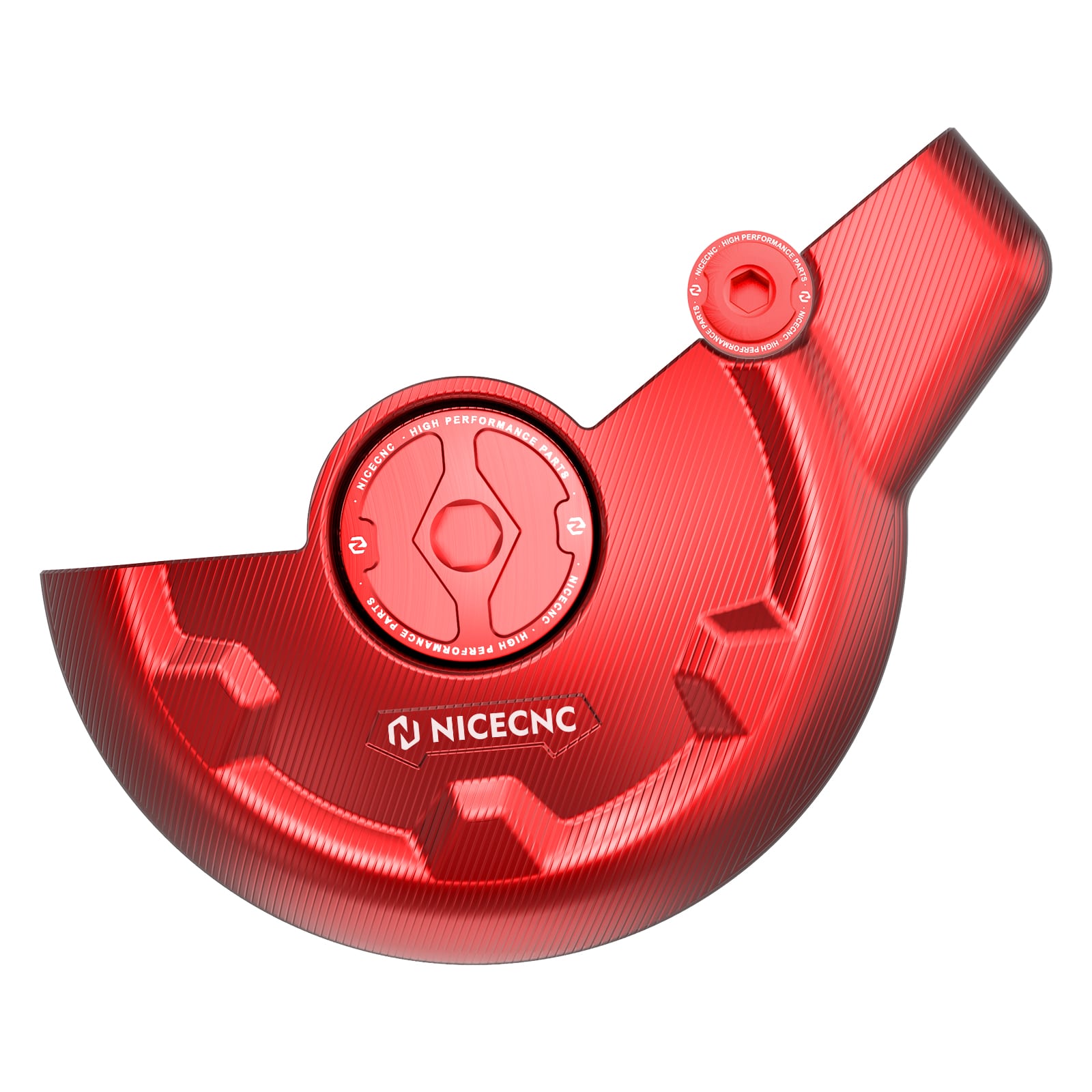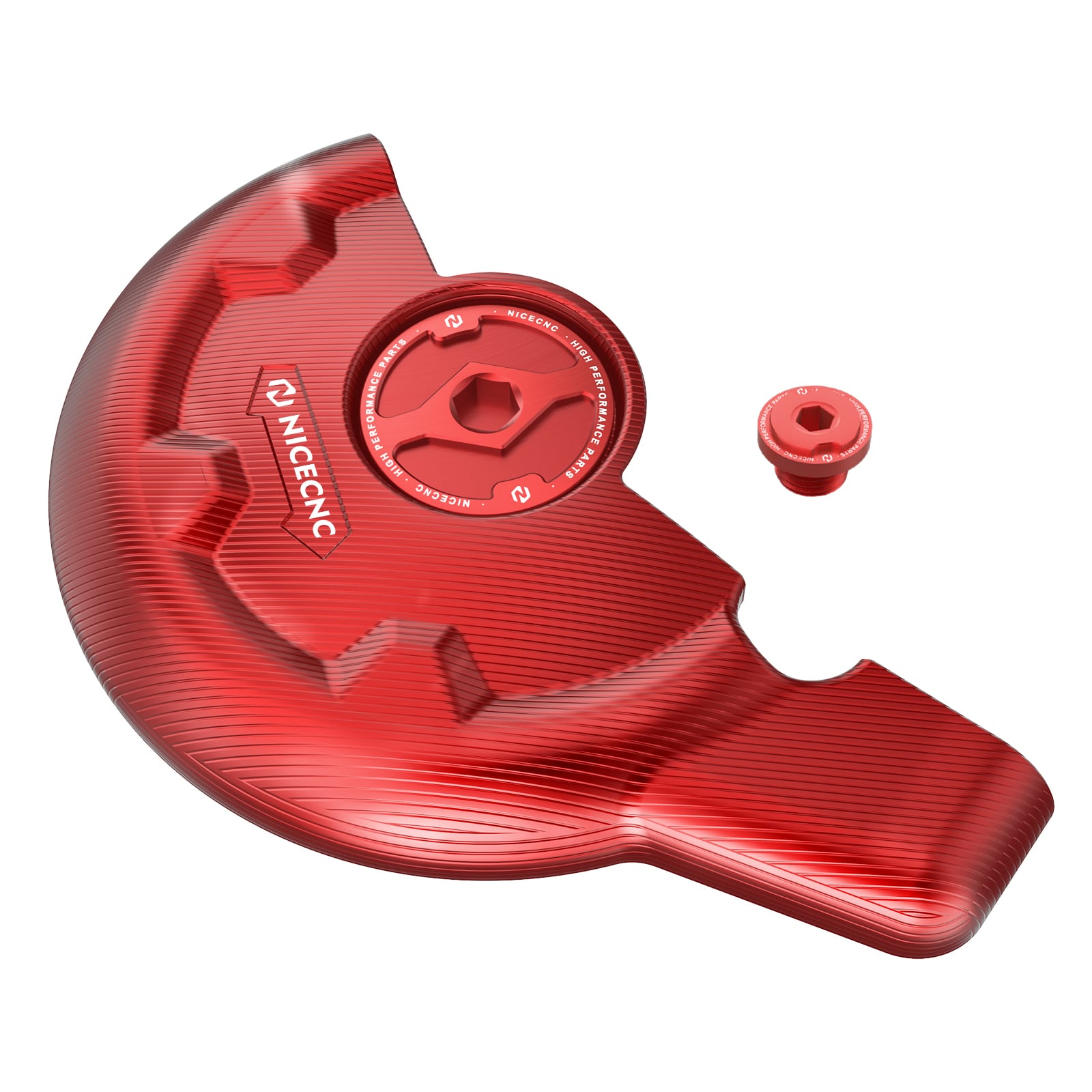 Crankcase Cover & Engine Timing Plug for Yamaha Raptor 700 700R 2006-2022
Features:

Provide reliable protection for your vulnerable crankcase from attack of stones, rocks or any other solid objects. Hop on and embark on your adventure without worry.
Upgraded to premium 6061 billet aluminum with extremely high hardness, super lightweight and durable.
Highly resistant rust and corrosion using the cutting-edge anodic oxidation
Machined by cutting-edge CNC technology, accuracy of each cutting part can be ensured for easy installation.
You don't need to replace it frequently, and that saves you a lot in the long run. The dynamic look also makes you stand out from the crowd.


Item Specifications:

Brand: NICECNC
Condition: 100% Brand new
Material: Aluminum Alloy
Surface: Anodization
Processing: CNC-machined


Package Included:
1x Crankcase Cover & Engine Timing Plug Kit

Fitment:
Yamaha Raptor 700R YFM700R 2009 2022
Yamaha Raptor 700R YFM700R Custom Graphics 2013 2013
Yamaha Raptor 700 YFM700RSE2 Special Edition II 2007 2007
Yamaha Raptor 700 YFM700R 2006 2014
Yamaha Raptor 700 YFM700RSE Special Edition 2007 2012
Yamaha Raptor 700 YFM700 2013 2022
Yamaha Raptor 700 YFM700RSP2 Special Edition II 2008 2008
Yamaha Raptor 700R YFM700RSE Special Edition 2013 2016
Yamaha Raptor 700R YFM700RW Custom Graphics 2012 2012
Yamaha Raptor 700 YFM700RSP 50th Anniversary Edition 2006 2006
Yamaha Raptor 700 YFM700RYR GYTR Edition 2007 2007
Yamaha Raptor 700 YFM700RSP Special Edition 2008 2008
Yamaha Raptor 700R YFM700RSL Team Yamaha 2014 2014
Yamaha Raptor 700R YFM700R SE 2017 2022

Disclaimer: 
NiceCNC parts are not sponsored or endorsed by, or affiliated with the brands its parts fit, including Porsche, Subaru, Jaguar, BMW, Isuzu, Chrysler, Dodge, Jeep, Buick, Cadillac, Chevrolet, GMC, Volvo, Land Rover, Oldsmobile, Pontiac, Ford, Lincoln, Mercury, Acura, KIA, Nissan, Infiniti, International Harvester, Mitsubishi, Audi, Lexus, Toyota, Mazda, Volkswagen, Suzuki, Saab, Honda, Alfa Romeo, Saleen, Mercedes-Benz, Nash, Hummer, Freightliner, Datsun, Saturn, Turner, Geo, Lada, Fiat, Daihatsu, Opel, Vauxhall, Sabra, Tesla, Ram, Rover, Skoda, Healey, Mini, Smart, Scion, Renault, Seat, Peugeot, Merkur, Astra, Tucker, VW, Routan, Tiguan, Touareg, Jetta, Gti, Passat, Golf, Bosch, Denso, Holden, Chery, Mercedes Benz, Holden Special Vehicles, Hyundai, Trabant, Citroën, Freightline, etc.